Texas Mesothelioma Lawyer
This article has been fact checked by an experienced mesothelioma attorney. Sources of information are listed at the bottom of the article.
We make every attempt to keep our information accurate and up-to-date.
Please Contact Us with any questions or comments.
Texas currently ranks fourth out of the fifty states for the highest number of asbestos-related deaths from illnesses like mesothelioma. The oil and shipbuilding industries carry a lot of responsibility for this statistic. Texas mesothelioma lawyers are available to help the victims of asbestos exposure.
Get Financial Help Now
Get Help from the Top Mesothelioma Law Firms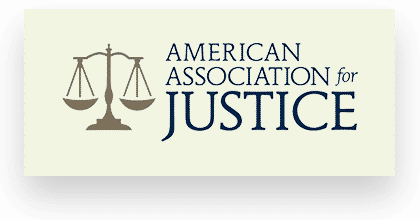 Free Consultation
Brochures from Top Law Firms
Testimonials
Danziger & De Llano Law Firm – Leading Texas Mesothelioma Lawyers
The Texas law firm of Danziger & De Llano has a long history of providing personalized, dedicated legal representation to those whose lives have been impacted by exposure to asbestos. The firm prides itself on providing high-quality legal guidance and superior, compassionate service.
Texas residents who have been exposed to asbestos have benefited from the firm's aggressive, focused representation, successfully winning multi-million dollar verdicts and negotiating similar settlements that have provided the funds for their medical expenses, as well as compensation for their pain and suffering.
Examples of Danziger & De Llano Settlements and Verdicts
· $6,142,650 (after attorneys' fees and expenses) for a sixty-eight-year-old woman diagnosed with mesothelioma after years of asbestos exposure while helping her husband with his general contracting work, as well as laundering his asbestos-contaminated clothing.
· $5,939,010 (after attorneys' fees and expenses) for a forty-six-year-old man diagnosed with mesothelioma after being exposed to asbestos while repairing boats and while doing demolition and repair of fire- and flood-damaged buildings.
· $4,750,000 (after attorneys' fees and expenses) for a forty-nine-year-old mesothelioma victim exposed to asbestos during his Navy career.
· $3,921,750 (after attorneys' fees and expenses) for a sixty-eight-year-old mesothelioma victim exposed to asbestos products during his Navy service, as well as while working in construction and as an auto mechanic.
· $3,600,450 (after attorneys' fees and expenses) for a sixty-seven-year-old man diagnosed with mesothelioma after exposure to asbestos during his Navy service and as a construction contractor on commercial and residential projects.
· $3,403,890 (after attorneys' fees and expenses) for a fifty-seven-year-old man diagnosed with mesothelioma after asbestos exposure during his Navy service and as a refrigeration and air conditioning mechanic.
Texas Office Location:
Houston Mesothelioma Law Office
440 Louisiana Street
Suite 1212
Houston, Texas 77002
Phone: (713) 222-9998
Client Reviews:
"My experience with Danziger & De Llano, LLP was very rewarding and helpful. I will gladly recommend them to anyone for their help and support, and I greatly appreciate the help that they offered me and the patience that they provided for me. Thank you so very much, and I will, if there are others, recommend you."
-Constance Elaine Williams
"Within days of being diagnosed, my dad had virtually lost hope. The financial burden and emotional stress of this disease caused us all enormous pain. My dad is over seventy years old and was still having to work to pay his bills, let alone cover costs for a terminal illness. Your firm gave us several affordable treatment options and gave us hope he would get through this without having a breakdown. During our meeting, I saw my dad cry for the first time in a decade. He was so happy we found you, and you came into our lives."
-Glen Donnelly
More Information about Asbestos and Mesothelioma in Texas
Texas is a large state with a diverse economy and a big population. These factors help to explain why so many people in the state have gotten sick with asbestos illnesses. Between 1999 and 2017, 2,012 people died from asbestosis, and 2,688 people died from mesothelioma. Over 10,000 people died from lung cancer thought to be associated with asbestos.[1]
Much of the exposure and illness occurred in the more industrial eastern part of the state, especially around Houston, the coast, El Paso, and Dallas.
Job sites account for most of the asbestos exposure in Texas, but a few natural deposits of asbestos can also be blamed for putting people at risk.
The deposits are in El Paso County, and while no mines operated here, some were former prospects.[2] Disturbing the earth where asbestos occurs can cause fibers to contaminate the air and soil, and even water.
Texas Oil
Oil is big business in Texas. There are land-based oil wells, oil platforms in the Gulf of Mexico, and many refineries that process oil. Some of the biggest companies in the industry operate in Texas, like Shell, Chevron/Texaco, BP, and Citgo, to name a few.
Because asbestos is so good at insulating against heat and protecting against fire, it was used extensively in the construction of refineries and other oil industry facilities in the past. It was even used in protective gear for workers.
Over the years, workers of all kinds in oil refineries encountered this asbestos. Today, asbestos maintenance is important for keeping workers safe.
The family members of oil workers were also put at risk of exposure. A woman named Ginger Hall, whose husband worked for both Texaco and ExxonMobil in Texas, developed mesothelioma. She claimed that the fibers of asbestos her husband brought home on his clothes got into the air of their home.
She inhaled them over many years and eventually got sick. Hall filed a lawsuit against the oil companies her husband worked for, looking for damages and justice.[3]
The Maritime Industry
The Texas coastline along the Gulf of Mexico has been a boon for the regional oil industry, making Texas an essential player in shipping and shipbuilding. Many workers in this industry have been exposed over the years to asbestos.
This is because the mineral was used heavily in ships for many decades. Asbestos, at one time, was in nearly every component of the ships built in Texas. It was so popular for shipbuilding because of its lightweight strength and ability to prevent the spread of fires. Anyone working in Texas shipyards could have been exposed.
Other Sites with Asbestos in Texas
Oil and maritime industries are big in Texas, but the state is also home to many other industries and many different factories, plants, and facilities that have used asbestos.
These industries include chemical plants, power plants, manufacturing facilities, and others. Here are just a few of the known industrial sites that have contained asbestos:
Coastal Refining, Corpus Christie
Port of Houston, Houston
Shell Oil Refinery, Deer Park
Randolph Air Force Base, San Antonio
Lackland Air Force Base, San Antonio
Brooks Air Force Base, San Antonio
Todd Shipyard, Galveston and Houston
Sun Oil, Beaumont
Cosden Petroleum Refinery, Big Springs
Consolidated Steel Shipbuilding, Orange
Bethlehem Steel, Beaumont
Diamond Shamrock Chemical, Houston
Dallas Steam Electric Station, Dallas
Asbestos Laws in Texas
Texas has had substantial problems with asbestos for years. The Department of State Health Services administers state and federal asbestos regulations to protect people now and in the future.
The laws require that any building project be surveyed by an asbestos professional before beginning and, if asbestos is involved, notify the state.
Asbestos professionals must hold asbestos insurance and be certified through the state. These contractors also have to keep records of all asbestos work done. Residences of four units or fewer are exempt from these rules.[4]
Cancer Care in Texas
If you have been exposed to asbestos in Texas and were diagnosed with mesothelioma or lung cancer, you have a choice of four excellent comprehensive cancer centers as designated by the National Cancer Institute. All of these offer the best cancer treatment and support:[5]
Cancer Therapy and Research Center at the University of Texas in San Antonio
Harold C. Simmons Comprehensive Cancer Center at the University of Texas in Dallas
Dan L. Duncan Comprehensive Cancer Center at Baylor College of Medicine in Houston, and the
University of Texas MD Anderson Cancer Center in Houston
Statute of Limitations
Laws regarding the filing of asbestos lawsuits in Texas have been strict since adopting new rules in 2005. The new rules require that a person have a disability at the time the suit is filed. In other words, you must have symptoms of your asbestos illness when you file a lawsuit.
There is also a statute of limitations of two years from the time of diagnosis, so you have two years to be diagnosed and develop symptoms that are considered debilitating enough. You must also file within two years to start a wrongful death lawsuit on behalf of a deceased loved one.
Work with a Texas Mesothelioma Lawyer
Because the period is short for filing an asbestos lawsuit and the laws are restrictive, it is important that you act quickly after getting sick and that you work with a Texas mesothelioma lawyer.
Without this experienced professional on your side, navigating the legal system can be difficult and fraught with the potential to make mistakes that will cost you the opportunity to recover damages. Danziger & De Llano will help you establish your case, file a lawsuit, and argue on your behalf, so you have the best chance of getting justice for your illness or family death.
Get Your FREE Mesothelioma Packet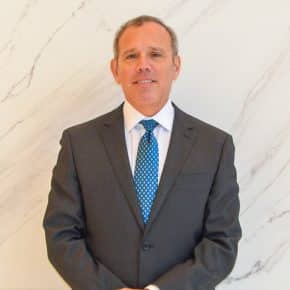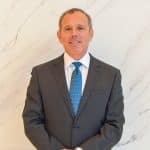 Rod De Llano was born and raised in Laredo, Texas. He graduated from Princeton University with a B.A. in Economics, and earned a law degree from the University of Texas. After working for an international law firm for several years, Rod formed a law firm dedicated to representing persons injured by exposure to asbestos products. For over 20 years, Rod has fought for persons diagnosed with asbestos-related diseases such as mesothelioma, lung cancer, and asbestosis. His clients have recovered over $1 billion over the years.