University of Texas, MD Anderson Cancer Center, Houston
This page has been fact checked by an experienced mesothelioma Patient Advocate. Sources of information are listed at the bottom of the article.
We make every attempt to keep our information accurate and up-to-date.
Please Contact Us with any questions or comments.
The University of Texas, MD Anderson Cancer Center, Houston is one of the three original comprehensive cancer centers to open in the U.S. The thoracic center at MD Anderson specializes in treating mesothelioma and is staffed by some of the world's leading experts in this rare cancer. More patients with mesothelioma are treated here than almost anywhere else in the U.S.
Facts About MD Anderson Cancer Center
MD Anderson was one of the first three comprehensive cancer centers established by the National Cancer Institute (NCI). These are research and treatment facilities funded by the NCI and completely dedicated to cancer.[1]
MD Anderson is devoted to cancer research, treatment, prevention, and education. For nine out of the last ten years, it has been listed as one of the best cancer hospitals in the country.
MD Anderson has treated more than 1.2 million patients since 1944 and treated 135,000 patients in 2016. The center subsidized nearly $300 million in care for underinsured or uninsured patients.
The center also enrolled more than 7,500 patients in clinical trials in 2016, where they could access cutting-edge treatments not yet approved for use.
History
The MD Anderson Cancer Center was established in 1941 as part of the University of Texas system. The facility is also affiliated with Baylor College of Medicine.
MD, or Monroe Dunaway, Anderson was one of the largest cotton producers and traders in the world at one time. Anderson used $300,000 to establish the MD Anderson Foundation in 1936 to avoid the estate tax and to contribute to charitable investments.[2]
When Anderson died in 1939, the Foundation carried on, growing to more than $19 million. The trustees of the Foundation had gotten no word from Anderson as to how to spend the money, but they decided on health care.
After the 1941 authorization to establish a cancer center at the University of Texas, the trustees decided to give some of the money from the Foundation to help get it started. The caveat was that it needed to be located in Houston and named for MD Anderson.[2]
From its earliest days with just forty-six leased hospital beds and an old Army barracks, the MD Anderson Cancer Center has grown into one of the world's most respected health care facilities. However, it has experienced controversy, including in 2005 when the center leased its name rights to allow private investors to promote proton therapy, a novel cancer treatment.
Treating Mesothelioma
The approach to treatment in the Thoracic Center is multidisciplinary. MD Anderson treats patients with different types of cancer, including mesothelioma.[3]
The Thoracic Center works with mesothelioma patients, as well as those with lung cancer and other cancers of the chest cavity and airways. Experts in mesothelioma staff it, but patients also benefit from the collaboration between these specialists and others.
Patients who turn to MD Anderson for mesothelioma care benefit from a variety of treatments and a multi-modal approach. No one treatment will manage or cure this cancer, so patients need a range of treatment strategies for maximum benefit.
Some examples of the treatments mesothelioma patients may receive at MD Anderson include:
Minimally invasive and robotic surgery
Chemotherapy
Radiation therapy
Extrapleural pneumonectomy
Pleurectomy/decortication
Proton therapy is also available at MD Anderson. It is a newer treatment that researchers here and elsewhere have developed to better target tumors. It uses a beam of radiation but with a different type of energy from traditional radiation therapy. The protons in the beam deliver radiation to the tumor, avoiding damage to healthy tissue around it.
Research at MD Anderson
Research is one of the main reasons that MD Anderson exists as a comprehensive cancer center. NCI funding supports cutting-edge research and clinical trials to advance knowledge of all types of cancers and to find better treatments, even cures.
The center's Moon Shots Program is designed to quickly accelerate cures for cancer through research and multidisciplinary teams.[1]
The center's research includes mesothelioma studies and clinical trials, including novel chemotherapy drugs, new surgical procedures, multi-modal treatment strategies, and innovative new treatments like proton therapy.
MD Anderson is also working on targeted therapies, drugs that specifically target each person's cancer cells and tumors, based on genetics and other factors.
Notable Staff
The Thoracic Center at MD Anderson staff includes some of the world's leading specialists in mesothelioma. These include cardiovascular and thoracic surgeons, thoracic medical oncologists, and thoracic radiation oncologists. Some of the most accomplished of these include Dr. David Rice, who developed better ways to treat patients surgically and less invasively. His focus on patient care and well-being makes him a popular doctor.
Dr. Anne Tsao is a leading medical oncologist at MD Anderson and a world-renowned expert in mesothelioma research and treatment. Dr. Tsao has been instrumental in developing proton therapy to treat patients with fewer side effects. She is also a proponent of individualized treatment plans for all patients through collaboration and a multidisciplinary approach.
Dr. Stephen Swisher is the head of surgery and thoracic surgery and uses gene therapy to treat cancer, including mesothelioma.
As one of the leading cancer centers, not just in the U.S. but in the world, MD Anderson Cancer Center is a good place for any patient with mesothelioma. The experts here not only care about patients, they care about new treatments, diagnosing mesothelioma accurately and early, and conducting research that will one day eradicate all cancers.
Get Your FREE Mesothelioma Packet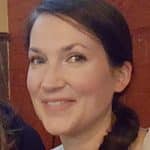 Mary Ellen Ellis has been the head writer for Mesothelioma.net since 2016. With hundreds of mesothelioma and asbestos articles to her credit, she is one of the most experienced writers on these topics. Her degrees and background in science and education help her explain complicated medical topics for a wider audience. Mary Ellen takes pride in providing her readers with the critical information they need following a diagnosis of an asbestos-related illness.
Get Your FREE Mesothelioma Packet
Page Edited by Patient Advocate Dave Foster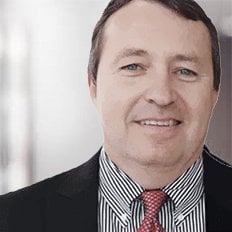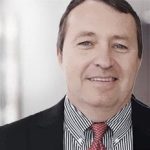 Dave has been a mesothelioma Patient Advocate for over 10 years. He consistently attends all major national and international mesothelioma meetings. In doing so, he is able to stay on top of the latest treatments, clinical trials, and research results. He also personally meets with mesothelioma patients and their families and connects them with the best medical specialists and legal representatives available.