Mesothelioma Without Asbestos: A Rare Occurrence
This page has been fact checked by a Doctor of Nursing Practice who specializes in Oncology and has experience working with mesothelioma patients.
Sources of information are listed at the bottom of the article. We make every attempt to keep our information accurate and up-to-date.
Free Mesothelioma Packet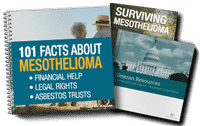 New treatment options
Learn from survivors
Veterans benefits & claims
File for your share of $30 billion in trust funds
Please Contact Us with any questions or comments.
Mesothelioma without asbestos exposure is a rare occurrence. Asbestos exposure is the number one risk factor and most common underlying cause of mesothelioma. Some people get a diagnosis without any previous asbestos exposure, there might have been exposure without the person knowing. Others may occur with no obvious cause.
What Factors Affect Mesothelioma Development?
Mesothelioma, like most cancer, appears to be affected by the interplay between genetic predisposition and long-term exposure to certain carcinogenic substances. The genetic factor is key to mesothelioma development, explaining why some people may experience long-term exposure to a substance like asbestos but develop no signs of cancer, while their next-door neighbors end up with mesothelioma. Recent research shows the interaction between several genes apparently increases vulnerability to mesothelioma.[1]
Free Mesothelioma Packet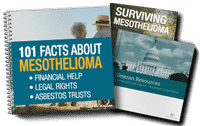 New treatment options
Learn from survivors
Veterans benefits & claims
File for your share of $30 billion in trust funds
Asbestos and Mesothelioma
Mesothelioma is notoriously associated with long-term asbestos exposure. People who worked jobs with regular contact with asbestos-containing materials are susceptible to developing mesothelioma. Alternatively, those who had second hand contact with asbestos material may also be at risk.
Who Is at Risk of Developing Mesothelioma?
People who are genetically predisposed to mesothelioma and who are exposed to certain carcinogens, such as asbestos, over the long term appear to be at highest risk of mesothelioma. Sometimes, though, viral exposure or prior radiation exposure paired with genetic susceptibility can give rise to mesothelioma, even in the absence of such fibrous carcinogens as asbestos.[2]
Those who have traditionally had second hand contact, were family members or community partners that were in close contact with someone having asbestos on their clothing. For example, women who laundered the work clothes of men have been found to develop asbestos. Or children who have memories of playing at their parents job sites with known asbestos are also at risk.
Direct Asbestos Exposure to Rates of Mesothelioma
Understanding the exact percent of individuals directly associated to mesothelioma is not known. For many, it is simply too difficult to determine if there was exposure, since many of these occurrences occurred decades earlier. There is more data to suggest a direct correlation with exposure to pleural mesothelioma. However, some cases of peritoneal are not as clear cut.
For peritoneal mesothelioma, some data suggests only about 50% of these cases having a clear asbestos exposure. Most of the data is geared towards long term continued exposures. There can also be variations towards direct exposures from workplaces versus unknown levels of exposure from neighborhood and community based levels of asbestos. Because these exposures occurred several decades ago, applying rigorous research standards can be difficult.
Further Research into Potential Causes of Mesothelioma
Ongoing research is needed to determine the relationship between asbestos, genetic characteristics, and possibly other environmental exposures that individuals have experienced in their lifetime. This includes other elements such as erionite. Research studies that go back and review individual exposures could be helpful to identify other factors that could contribute to mesothelioma. Given the low volume of mesothelioma, obtaining the volume needed to confirm a clear correlation can be difficult and may take several years.
Development of Effective Late-Stage Treatments
As mesothelioma is often not diagnosed until the later stages when it has metastasized, treatment is often focused to palliate symptoms and slow the progression of disease. Only in early stages is a cure the main goal. More research into effective later-stage curative treatments might give more people with mesothelioma a fighting chance of surviving beyond the average post-diagnosis time of six to twelve months.
Changes to Screening Criteria
As more information is gathered around potential exposures, this can help guide the development of improved screening criteria. The earlier a cancer can be diagnosed, the better the survival rates can be. This will also allow the diagnosis of mesothelioma to be considered in rare kinds of presenting illness or symptoms. Screening and diagnostic testing can include blood tests or imaging studies.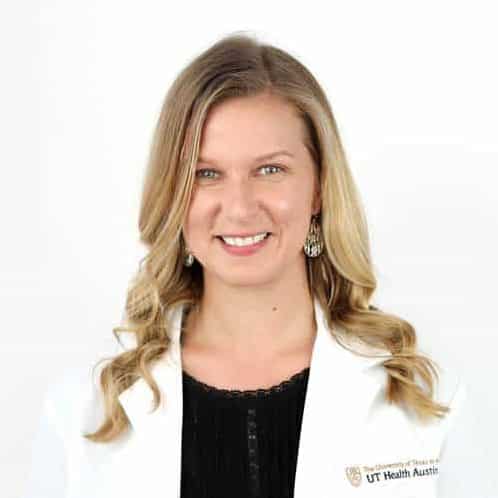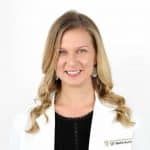 Anne Courtney has a Doctor of Nursing Practice degree and is an Advanced Oncology Certified Nurse Practitioner. She has years of oncology experience working with patients with malignant mesothelioma, as well as other types of cancer. Dr. Courtney currently works at University of Texas LIVESTRONG Cancer Institutes.