Thoracotomy and Mesothelioma
This page has been fact-checked by a Doctor of nursing practice specializing in Oncology and has experience working with mesothelioma patients.
Sources of information are listed at the bottom of the article. We make every attempt to keep our information accurate and up-to-date.
Please Contact Us with any questions or comments.
A thoracotomy is a surgical incision between the ribs that gives a surgeon access to the organs in the chest cavity.[1] For patients with mesothelioma, a thoracotomy may be used to perform one of several surgeries: extrapleural pneumonectomy, a pneumonectomy, a pleurectomy/decortication, or a pericardiectomy.[2]
About Thoracotomy
A thoracotomy incision is a procedure surgeons use to access the tissues, space, and organs of the chest cavity.
What Is a Thoracotomy?
Thoracotomy is a surgical opening of the chest for the purpose of treating a serious medical condition that affects the chest cavity.
The surgeon makes a cut between the ribs on the left or right side of the chest. They might also need to break a rib for greater access. Surgeons rarely perform a thoracotomy on the front of the chest.
The specifics of the surgical incision into the chest depend on the surgery to be performed and the characteristics of the patient's disease. Generally, it runs through the side of the chest, under the armpit, and around to the back.
What Are the Uses of a Thoracotomy?
Pleural mesothelioma is just one illness that can be treated with a thoracotomy incision. Other reasons patients might need a thoracotomy include:
Removing tissue biopsy samples for diagnosis
Removal of lung cancer tumors
Treatment for cardiovascular conditions
Treatment for pneumothorax, a collapsed lung
Management of pleural effusion, a buildup of fluid in the chest
Treatment for esophageal cancer
Is Thoracotomy Major Surgery?
Chest incisions are major and invasive. This means that thoracotomy is part of a major surgical procedure, whether used to treat pleural mesothelioma or another condition.
Major surgeries are invasive, risky, and more likely than minor procedures to cause complications. Surgeons only use a procedure like a thoracotomy for serious medical conditions.
Is a Thoracotomy the Same as a Chest Tube?
A chest tube is not the same as a thoracotomy. A chest tube is a plastic tube a surgeon inserts into the chest cavity to remove fluid or air. They might use a thoracotomy to insert a tube.
Regardless of what the thoracotomy is used to treat, inserting a chest tube is often part of the process. Left in place temporarily, it drains fluid from the chest that tends to build up after the procedure. It also helps the lungs reinflate.[3]
What Is the Difference Between a Thoracotomy and a Thoracostomy?
A thoracostomy is a procedure used specifically to place a chest tube. The insertion can be used to drain fluids or air separately from a more complicated surgery. It can also be used to deliver medication.[4]
Unlike a thoracotomy, a thoracostomy is a minimally invasive procedure. A surgeon might place a tube during a thoracotomy, in which case it is not called a thoracostomy.
Is Thoracotomy Ever Used for Diagnosis?
Because it is so invasive, doctors do not often use a thoracotomy for diagnosing mesothelioma. Alternatively, a thoracoscopy can be performed, using a much smaller incision into the chest cavity. This uses a camera scope and an instrument to obtain a biopsy of the pleura.
If this less invasive procedure is not adequate to get a sample for biopsy or to make a firm diagnosis, a surgeon might perform a thoracotomy.
While thoracotomy is not often used for diagnosis, it is an important procedure for treatment. Surgeons typically need wider access to the chest cavity to remove cancerous tissue.
Thoracotomy Uses in Mesothelioma Treatment
A surgeon uses thoracotomy for any type of surgery on the thoracic region of the body. Several procedures used to treat mesothelioma rely on thoracotomy:[2]
The most radical and extensive surgery conducted with a thoracotomy is an extrapleural pneumonectomy. This is a surgery that gives an early-stage patient the best chance of remission and involves removing an entire lung, the pleura, lymph nodes, and part of the diaphragm.
Less radical is the pleurectomy/decortication surgery, or P/D. A thoracotomy decortication with pleurectomy involves only removing the tissue from the lungs and pleura that contains tumors, but it is still invasive. It requires the large incision of a thoracotomy to reach the diseased tissue.
Surgeries used to treat asbestos-related lung cancer or mesothelioma that remove sections of the lung, such as wedge resection or lobectomy, also require a thoracotomy.
Preparing for a Thoracotomy
Undergoing a thoracotomy means going under general anesthesia and having major surgery. Patients must prepare properly for the procedure. Your doctor or surgeon will tell you what to do to prepare.
For instance, you may need to avoid certain medications, and if you smoke, you will probably be asked to stop for several weeks. Being prepared for major surgery also means being informed. Be sure to ask all the questions you have and get satisfactory answers so that you feel as comfortable as possible going into surgery.[1]
What Happens During a Thoracotomy?
A thoracotomy is an involved procedure and is considered major surgery:
You will most likely have updated imaging scans of your chest along with heart and lung testing to ensure you are in shape for this surgery before the surgeon proceeds.
In the operating room, you will go under general anesthesia.
The medical team will then position you on your side to allow for an incision on the side of your chest.
A thoracotomy incision is made along the side of your rib cage and may be between four and ten inches long. Once the incision is made, the surgeon will spread apart the muscle and the chest wall to get access to your lungs, the pleura, lymph nodes, and the heart.
Once this is done, the surgeon can perform the surgery to treat your mesothelioma.
When finished, the surgeon will close the incision with stitches.
You will also probably have chest tubes put in place to help drain fluids from the chest cavity as you recover from surgery.
The entire procedure typically takes several hours.
Recovering from Thoracotomy
Because a thoracotomy is a major surgery with general anesthesia and there are potential complications, patients must recover in the hospital for several days or up to two weeks.
Recovery time depends on how extensive the type of surgery done with the thoracotomy is. For example, patients undergoing an extrapleural pneumonectomy will require more recovery time than those having just a section of the lung removed.
Recovery will be painful and slow. Patients have fluid drained from the chest cavity to prevent fluid buildup and infections and receive pain medications.
Patients can expect to experience side effects from the surgery, including shortness of breath, pain or numbness, and burning around the incision site. Recovery in the hospital is important because patients may experience more severe complications and must be monitored and treated accordingly.
Patients can expect to require four to six weeks to recover fully from a thoracotomy. They often experience shortness of breath and limited activity in the meantime, even after coming home from the hospital.
During this time, a patient may see signs of post thoracotomy complications that require medical attention:
A fever
Redness, swelling, or oozing at the incision site
Heart palpitations
Swelling in the legs
Nausea and vomiting
Severe shortness of breath
Severe chest pain
Constipation
Cough with mucous or blood
A thoracotomy scar is inevitable, but in an area that is often covered by clothing. Your medical team can provide suggestions for speeding healing and minimizing the appearance of the scar.
Risks and Complications of a Thoracotomy
There are many potential risks and complications that can occur during or after a thoracotomy. This is significant and highly invasive surgery. The possible general complications include a bad reaction to anesthesia, blood clots, excessive bleeding, infections, and errors made during surgery that injure or damage other organs.
More specifically to a thoracotomy, a patient may experience a lot of pain from this surgery or gas or air buildup in the chest cavity.
Having comorbid conditions, especially diabetes, high blood pressure, heart disease, or kidney failure, may increase the risk of complications. Some of these may even make a patient ineligible for the surgery because the risks of complications are elevated.
Undergoing a thoracotomy is risky and serious, but it may be necessary if you are living with mesothelioma. This procedure may be the best chance of treating cancer to provide you with an extended life expectancy.
Minimally-Invasive Alternatives to Thoracotomy
Because thoracotomy comes with a lot of risks and requires significant recovery time, a surgeon will perform a less invasive procedure if possible.
An option for some patients is video-assisted thoracoscopic surgery, or VATS. VATS uses a thoracoscope, a small tube with a camera that the surgeon inserts through a small incision.[5]
A procedure like VATS is safer, causes fewer complications, and provides a faster recovery. Unfortunately, it is not always an option for mesothelioma patients. Surgical treatment of pleural mesothelioma often requires extensive tissue removal, which requires a full thoracotomy.
Not all patients with mesothelioma are eligible for surgery, so if you are, make sure you know the risks compared to the potential benefits and understand everything involved. Major surgery can be frightening, but it can also be the best way to treat your cancer.
Get Your FREE Mesothelioma Packet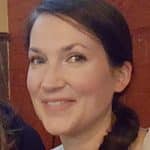 Mary Ellen Ellis has been the head writer for Mesothelioma.net since 2016. With hundreds of mesothelioma and asbestos articles to her credit, she is one of the most experienced writers on these topics. Her degrees and background in science and education help her explain complicated medical topics for a wider audience. Mary Ellen takes pride in providing her readers with the critical information they need following a diagnosis of an asbestos-related illness.
Get Your FREE Mesothelioma Packet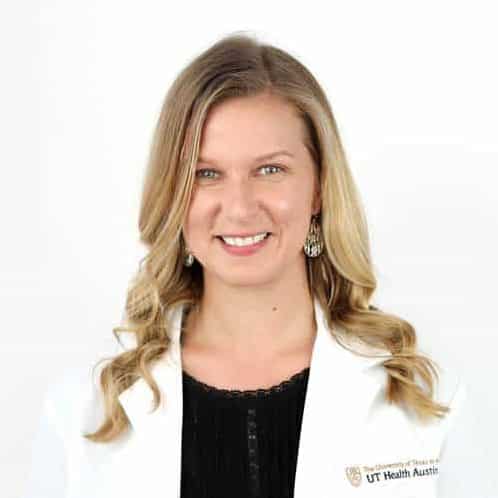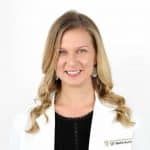 Anne Courtney has a Doctor of Nursing Practice degree and is an Advanced Oncology Certified Nurse Practitioner. She has years of oncology experience working with patients with malignant mesothelioma, as well as other types of cancer. Dr. Courtney currently works at University of Texas LIVESTRONG Cancer Institutes.