This page has been fact-checked by a Doctor of nursing practice specializing in Oncology and has experience working with mesothelioma patients.
Sources of information are listed at the bottom of the article. We make every attempt to keep our information accurate and up-to-date.
Please Contact Us with any questions or comments.
A thoracotomy is a surgical approach that gives a surgeon access to the organs in the chest cavity. It involves making a large incision along the side of the chest.[1] For patients with mesothelioma, a thoracotomy may be used to perform one of several surgeries: extrapleural pneumonectomy, a pneumonectomy, a pleurectomy/decortication, or a pericardiectomy.[2]
Diagnosis versus Treatment
Because a thoracotomy is so invasive, doctors do not use it for diagnosing mesothelioma unless it is essential. Alternatively, a thoracoscopy can be performed, using a much smaller incision into the chest cavity. This uses a camera scope and an instrument to obtain a biopsy of the pleura.
Because multiple incisions into the chest can lead to "seeding" of cancer in new areas, it is important to use just one incision into the chest. Having a surgeon familiar with mesothelioma can be helpful as they will plan for these smaller incisions to match up with the same location of a possible larger incision if needed.
While thoracotomy is not often used for diagnosis, it is an important procedure for treatment. Surgeons typically need wider access to the chest cavity to remove cancerous tissue.
Mesothelioma Surgeries and Thoracotomy
A surgeon uses thoracotomy for any type of surgery on the thoracic region of the body. Several procedures used to treat mesothelioma rely on thoracotomy:[2]
The most radical and extensive surgery conducted with a thoracotomy is an extrapleural pneumonectomy. This is a surgery that gives an early-stage patient the best chance of remission and involves removing an entire lung, the pleura, lymph nodes, and part of the diaphragm.
Less radical is the pleurectomy/decortication surgery, or P/D. It involves only removing the tissue from the lungs and pleura that contains tumors, but it is still invasive and requires a thoracotomy.
Surgeries used to treat asbestos-related lung cancer or mesothelioma that remove sections of the lung, such as wedge resection or lobectomy, also require a thoracotomy.
How Patients Prepare
Undergoing a thoracotomy means going under general anesthesia and having major surgery. Patients must prepare properly for the procedure. Your doctor or surgeon will tell you what to do to prepare.
For instance, you may need to avoid certain medications, and if you smoke, you will probably be asked to stop for several weeks. Being prepared for major surgery also means being informed. Be sure to ask all the questions you have and get satisfactory answers so that you feel as comfortable as possible going into surgery.[1]
The Procedure
A thoracotomy is an involved procedure and is considered major surgery:
You will most likely have updated imaging scans of your chest along with heart and lung testing to ensure you are in shape for this surgery before the surgeon proceeds.
In the operating room, you will go under general anesthesia.
The medical team will then position you on your side to allow for an incision on the side of your chest.
A thoracotomy incision is made along the side of your rib cage and may be between four and ten inches long. Once the incision is made, the surgeon will spread apart the muscle and the chest wall to get access to your lungs, the pleura, lymph nodes, and the heart.
Once this is done, the surgeon can perform the surgery to treat your mesothelioma.
When finished, the surgeon will close the incision with stitches.
You will also probably have chest tubes put in place to help drain fluids from the chest cavity as you recover from surgery.
The entire procedure typically takes several hours.
Recovery
Because a thoracotomy is a major surgery with general anesthesia and there are potential complications, patients must recover in the hospital for several days or up to two weeks.
Recovery time depends on how extensive the type of surgery done with the thoracotomy is. For example, patients undergoing an extrapleural pneumonectomy will require more recovery time than those having just a section of the lung removed.
Recovery will be painful and slow. Patients have fluid drained from the chest cavity to prevent fluid buildup and infections and receive pain medications.
Patients can expect to experience side effects from the surgery, including shortness of breath, pain or numbness, and burning around the incision site. Recovery in the hospital is important because patients may experience more severe complications and must be monitored and treated accordingly.
Patients can expect to require several weeks to recover fully and may experience shortness of breath and limited activity in the meantime, even after coming home from the hospital.
During this time, a patient may see signs of complications that require medical attention:
A fever
Redness, swelling, or oozing at the incision site
Heart palpitations
Swelling in the legs
Nausea and vomiting
Severe shortness of breath
Severe chest pain
Constipation
Cough with mucous or blood
Risks and Complications
There are many potential risks and complications that can occur during or after a thoracotomy. This is significant and highly invasive surgery. The possible general complications include a bad reaction to anesthesia, blood clots, excessive bleeding, infections, and errors made during surgery that injure or damage other organs.
More specifically to a thoracotomy, a patient may experience a lot of pain from this surgery or gas or air buildup in the chest cavity.
Having comorbid conditions, especially diabetes, high blood pressure, heart disease, or kidney failure, may increase the risk of complications. Some of these may even make a patient ineligible for the surgery because the risks of complications are elevated.
Undergoing a thoracotomy is risky and serious, but it may be necessary if you are living with mesothelioma. This procedure may be the best chance of treating cancer to provide you with an extended life expectancy.
Not all patients with mesothelioma are eligible for surgery, so if you are, make sure you know the risks compared to the potential benefits and understand everything involved. Major surgery can be frightening, but it can also be the best way to treat your cancer.
Get Your FREE Mesothelioma Packet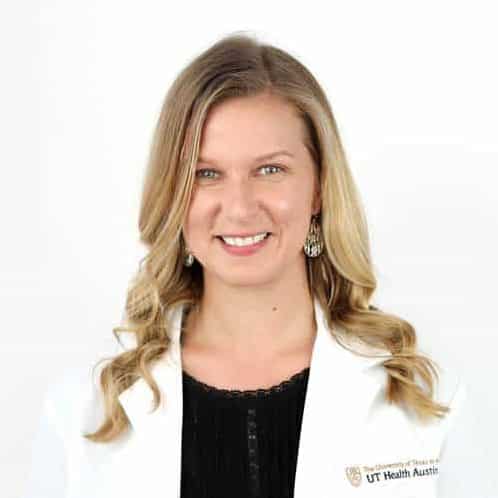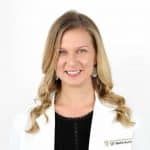 Anne Courtney has a Doctor of Nursing Practice degree and is an Advanced Oncology Certified Nurse Practitioner. She has years of oncology experience working with patients with malignant mesothelioma, as well as other types of cancer. Dr. Courtney currently works at University of Texas LIVESTRONG Cancer Institutes.