Pleurectomy / Decortication
This page has been fact checked by a Medical Doctor who specializes in mesothelioma. Sources of information are listed at the bottom of the article.
We make every attempt to keep our information accurate and up-to-date.
Free Mesothelioma Packet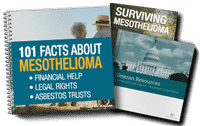 New treatment options
Learn from survivors
Veterans benefits & claims
File for your share of $30 billion in trust funds
Please Contact Us with any questions or comments.
A pleurectomy/decortication, or P/D, is a two-part surgical procedure used to treat pleural mesothelioma. Surgeons remove the pleura, the tissue surrounding a lung, followed by any portions of the lung with cancerous tissue.[1] P/D is sometimes called a lung-sparing surgery because it removes as much diseased tissue as possible, sparing the lung.
What Is P/D?
Pleurectomy/decortication is a complex, two-part surgery that removes the pleura and diseased portions of a lung. It is important the surgeon be able to visualize the chest cavity, so the incisions tend to be long and across the side of the chest. The pleurectomy portion involves removal of the double-layer membrane that surrounds the lungs and chest cavity. This membrane is known as the pleura and is the source of mesothelioma.[2]
Free Mesothelioma Packet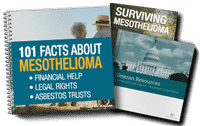 New treatment options
Learn from survivors
Veterans benefits & claims
File for your share of $30 billion in trust funds
The final stage of a P/D is the removal of tumors or cancerous tissue in the affected lung. The amount of tissue removed varies depending on the patient and the extent of the cancer.[2] If the cancer is in the lung closest to the heart, the surgeon may remove part of the tissue surrounding the heart (called the pericardium). This is called a pericardiectomy.[3]
A P/D procedure is usually used with chemotherapy, radiation therapy, or a combination of the two.[4] These therapies kill remaining cancer cells that were not visible during surgery and reduce the risk of cancer recurrence. Although recurrence is common, this step lowers that risk and extends the time before the recurrence.
The Possible Benefits of P/D
There are several goals for a patient undergoing a P/D. The benefits experienced must be weighed against the potential risks of the surgery. P/D provides an alternative to an extrapleural pneumonectomy, a radical and risky surgery with a significant mortality rate. Some patients may not want to risk such an extensive surgery. Others may not be good candidates.
A main goal of P/D for pleural mesothelioma is to slow progression of the disease. By removing a significant amount of cancerous tissue, the patient may live longer as the spread of the cancer cells is temporarily slowed.[5]
P/D also provides symptom relief; a benefit seen by as many as 90% of patients. Pleural mesothelioma symptoms can be debilitating and uncomfortable. Removing some diseased tissue may relieve chest pain, allow easier breathing, and relieve pressure from the buildup of fluid in the chest cavity. Relief from these symptoms improves quality of life and helps people be more active.[6]
Risks and Complications
The potential complications of a P/D are less than those of the more extensive extrapleural pneumonectomy; however, it still carries risks. This is still a radical surgery and complications can be mild to severe, including death. The mortality rate for this surgery is much lower than extrapleural pneumonectomy and ranges from 3 to 7%.[4]
Potential complications include respiratory distress or failure, inflammation or fluid buildup in the lungs or chest cavity, air leaking from the chest cavity, heart problems, infection, bleeding, blood clots, and complications related to general anesthesia.[3]
Patients who May Undergo a P/D
A pleurectomy/decortication procedure may be the best choice for a mesothelioma patient unable to undergo an extrapleural pneumonectomy or a pneumonectomy. Patients undergoing P/D must be in good health and have limited comorbid conditions. Pulmonary and heart health are particularly important.
Age and extent of the cancer are factors considered when vetting patients for this surgery. Older patients may be unable to withstand the surgery's physical stress. The extent to which the cancer has spread is also a consideration. Extensive surgeries are not usually performed when cancer has spread beyond the lungs and chest cavity. There may be exceptions, and a P/D may be performed for a patient for palliative care, when other treatments have not relieved symptoms.
Recovering from P/D
Recovery from P/D surgery is a long process. Patients are usually in the hospital for several days and may go home with a chest tube to remove air and fluid. Recovery can take several weeks and patients may feel closer to their new normal around two or three months after surgery. This can have a more positive recovery compared to the EPP.
Because the patient does not lose an entire lung, recovering breathing ability happens sooner and more readily. If complications arise, this could mean a longer hospital recovery or additional surgery or invasive procedures. This will lengthen the time it takes to recover. Some side effects of surgery do not ever fully resolve and may be permanent.
A pleurectomy/decortication surgery is one option that many mesothelioma patients have for extending life expectancy and improving quality of life. While the surgery is major and there are risks, the risks are lower than with more invasive surgeries, and the benefits are often found to be worth the risks. If you are facing decisions over treatments for mesothelioma, find out all the information you can, talk to your family and your doctors, and weigh the risks and benefits before making this important decision.
Page Medically Reviewed and Edited by Elliot Wakeam, M.D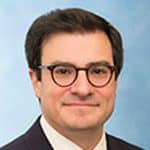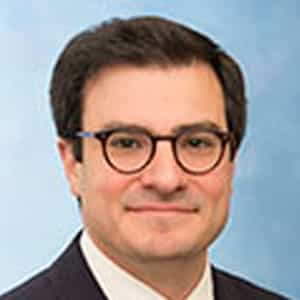 Elliot Wakeam, M.D. is a board-certified surgeon who has been recognized for his role in helping to develop the SMART protocol, meaning "surgery for mesothelioma after radiation therapy." He also focuses on healthcare delivery; strategies for surgeons to help patients recover post-surgery; and new approaches for surgical cancer treatment. Dr. Wakeam earned a Masters of Public Health at Harvard School of Public Health, followed by his medical degree from Jefferson Medical College, where he graduated magna cum laude. Dr. Wakeam is affiliated with numerous renowned medical associations, including the American Association of Thoracic Surgery, the Canadian Association of Thoracic Surgery, and the American College of Surgeons. He is currently an assistant professor in thoracic surgery at the University of Michigan Health System.