This page has been fact-checked by a Doctor of nursing practice specializing in Oncology and has experience working with mesothelioma patients.
Sources of information are listed at the bottom of the article. We make every attempt to keep our information accurate and up-to-date.
Free Mesothelioma Packet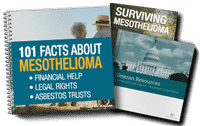 New treatment options
Learn from survivors
Veterans benefits & claims
File for your share of $30 billion in trust funds
Please Contact Us with any questions or comments.
Pericardiocentesis is a procedure that drains fluid from around the heart. For patients with pericardial mesothelioma, the procedure relieves the uncomfortable symptoms of pericardial effusion, the buildup of fluid. This is a low-risk procedure that treats symptoms, not the cancer itself.
Mesothelioma and Pericardial Effusion
Mesothelioma is the cancer of the mesothelium, a double layer of tissue lining organs in the body. Pleural mesothelioma, the most common form of this rare disease, affects the pleura, the lining around the chest cavity, and lungs.
Free Mesothelioma Packet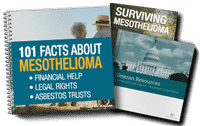 New treatment options
Learn from survivors
Veterans benefits & claims
File for your share of $30 billion in trust funds
One side effect of tumors in the pleura is fluid buildup between the two layers. This condition is called a pleural effusion. The same thing can happen in pericardial mesothelioma. In this case, fluid accumulates between the two layers of the pericardium surrounding the heart.[1]
Pericardial effusion occurs when excess fluid accumulates in the pericardium. Mesothelioma or other conditions can cause this buildup.
Inflammation in the pericardium caused by a heart attack or heart surgery, kidney failure, infections, trauma, and even autoimmune disorders may cause pericardial effusion. In rare cases, doctors cannot find a cause.[1]
Symptoms of pericardial effusion include:
A feeling of fullness in the chest
Shortness of breath
Difficulty breathing when lying down
Chest pain, especially on the left side near the heart
Pericardial effusion is uncomfortable, but it can also impair heart function. If left untreated, it can cause heart failure and, ultimately, death.
Treatment with Pericardiocentesis
The simplest and most common treatment for pericardial effusion is pericardiocentesis.[2] The procedure is typically done in a hospital setting. The usual location for the procedure is a cardiac catheterization lab. This is not a procedure performed in a doctor's office.
To drain the fluid from the pericardium, a thin needle is inserted through the skin and between the layers of tissue.
A syringe then withdraws the fluid.
The patient may need to have intravenous fluids administered during the procedure to provide fluids and medications to reverse a drop in blood pressure or a slowed heartbeat.
A general anesthetic is not necessary for pericardiocentesis; the patient only receives an injection of local anesthesia to numb the area where the needle is inserted.
The doctor performing the procedure may use ultrasound or other imaging to guide the needle.
For a patient with mesothelioma, pericardiocentesis may help relieve symptoms and ensure normal heart function.
Although typically caused by pericardial mesothelioma, pleural mesothelioma can also cause pericardial effusion. When tumors from the pleura spread, they may eventually invade the pericardium, leading to uncomfortable pericardial effusion.
Recovery
Pericardiocentesis is relatively noninvasive. Because the procedure does not require general anesthesia, recovery time is typically short.
Patients may have some pain from the procedure, which can be treated with medication. In addition, there may be complications; although, these are uncommon. Typically the patient is monitored for a few hours to be sure there are no complications.
Pericardiocentesis as a Diagnostic Tool
For mesothelioma patients, pericardiocentesis is often used as a treatment to relieve symptoms, draining fluid that accumulates around the heart.
However, this procedure can also be a valuable diagnostic tool. A pathologist can examine fluid drawn from the pericardium to find the underlying cause of the effusion.[2]
They may do this for someone presenting symptoms of pericardial effusion but who has not been diagnosed with mesothelioma or some other condition.
Examining the fluid from the pericardium may help a doctor diagnose congestive heart failure, inflammation or infection in the pericardium, kidney failure, trauma or damage to the heart, and other causes of effusion.
Cancer may also be diagnosed, but pericardial mesothelioma cannot be confirmed with this test. Cancer cells may not be present in the fluid, but if the test has ruled out other potential causes, a biopsy may be done to remove a section of the pericardium. A pathologist examines this to diagnose cancer.
Risks and Complications
Pericardiocentesis is fairly simple and low-risk. This is especially true if the doctor uses an ultrasound or other image to guide the needle and withdraw fluid. Without the guiding image, the risk of complications increases.
Potential complications include puncturing the lung resulting in collapse, excessive bleeding, infection of the pericardium, heart arrhythmia, air in the pericardium, or puncturing the heart or a blood vessel.[3]
Benefits for Mesothelioma Patients
Undergoing a pericardiocentesis has several benefits for cancer patients, and risks are minimal. The main benefit is the relief of symptoms caused by pleural effusion.
The procedure also reduces the risk of complications like heart failure resulting from fluid around the heart. Symptoms caused by effusion make life difficult. Relieving these symptoms can provide patients with a better quality of life.[4]
Pericardial effusion is treated with pericardiocentesis, yet this may not be a permanent fix. Fluid is likely to re-enter the pericardium, causing symptoms to return. If a patient is hospitalized, a catheter may remain in place for continuous drainage. For other patients, recurrence may mean repeated pericardiocentesis procedures. If you face this procedure, be sure to get as much information as you need to feel comfortable with the procedure.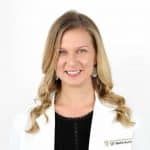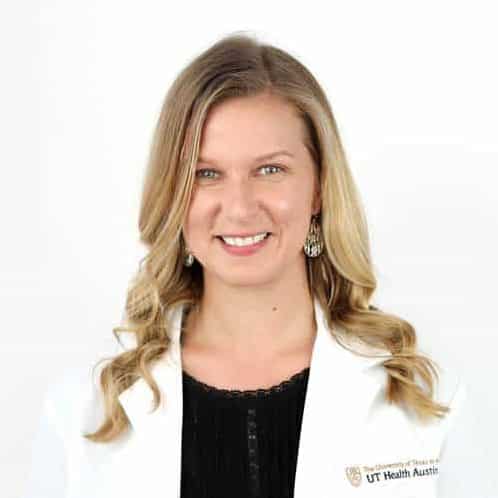 Anne Courtney has a Doctor of Nursing Practice degree and is an Advanced Oncology Certified Nurse Practitioner. She has years of oncology experience working with patients with malignant mesothelioma, as well as other types of cancer. Dr. Courtney currently works at University of Texas LIVESTRONG Cancer Institutes.