Complications of Mesothelioma
This page has been fact-checked by a Doctor of nursing practice specializing in Oncology and has experience working with mesothelioma patients.
Sources of information are listed at the bottom of the article. We make every attempt to keep our information accurate and up-to-date.
Please Contact Us with any questions or comments.
Complications of mesothelioma vary by individual and range from uncomfortable pleural effusions to emotional distress and mental health challenges. Complete care for mesothelioma patients must consider all possible complications. Treatments should address cancer itself as well as these secondary conditions and symptoms.
How Does Mesothelioma Cause Complications?
Mesothelioma, like all cancers, affects the body in many ways. Complications vary by type of cancer and individual, but there are also commonalities. Many cancers cause:[1]
Pain
Fatigue
Nausea
Diarrhea or constipation
Difficulty breathing
Weight loss
Nerve damage
Infections
Complications result from several factors. In mesothelioma, tumors restrict breathing in the lungs and cause fluid to collect in the chest cavity. Tumors can also press on nerves, causing pain.
Peritoneal mesothelioma tumors can cause gastrointestinal issues, including malnutrition and weight loss. Both treatments and cancer that has spread to the bone affect immunity, making patients more vulnerable to infections.
These are just a few examples of how cancer, and specifically mesothelioma, causes symptoms and often serious complications.
Complications of Pleural Mesothelioma
Pleural mesothelioma is the most common type of mesothelioma cancer. It impacts the tissue surrounding the lungs and the chest cavity.
Many of the complications of pleural mesothelioma are related to the lungs and breathing but may also affect the diaphragm, the heart, and the spine. Complications can come from cancer itself or the treatment. They often result from a combination of both.[2][3]
Common pleural mesothelioma complications include:
Dyspnea
Shortness of breath, also known as dyspnea, is one of the most common complications of pleural mesothelioma. Draining fluid from the chest cavity, treating the cancer, and using supplemental oxygen can help.
Pleural Effusion
A fairly common complication for patients with pleural mesothelioma is pleural effusion. Pleural effusion occurs when fluid accumulates in the chest cavity. This fluid compresses the lungs, making breathing difficult or even painful.
Draining accumulated fluid is the only treatment, although the problem will likely recur even with treatment. Pain is common with mesothelioma.
Collapsed Lung
More serious complications may occur as the cancer progresses, including lung collapse. Tumors around the lungs can lead to pressure changes and unusual accumulation of air. This can ultimately cause a collapse.
Pain
Tumors of the pleural tissue can place pressure on the spine and nerves, causing pain. Surgery or painkillers may help manage pain.[4]
Complications of Metastatic Mesothelioma
Over time, cancer may also metastasize. This occurs when cancer cells spread to organs and tissue in more distant parts of the body. Metastasized tumors can cause a variety of additional complications:
Pain in specific locations
Bone fractures
Headaches
Dizziness
Seizures
Jaundice
Infections
Bleeding
The specific complications someone experiences depend on where the cancer has spread.
Complications of Peritoneal Mesothelioma
The second most common type, peritoneal mesothelioma, affects the abdominal cavity. Due to the location of the cancer, it causes a unique set of complications different from those caused by the pleural form. Some complications of peritoneal mesothelioma include:
Abdominal Pain
As with pleural mesothelioma, peritoneal mesothelioma can cause significant pain. The tumors press on organs and nerves in the abdomen, causing pain. Management includes shrinking the tumors, draining excess fluid, and using pain medications.
Ascites
Ascites is abdominal swelling. It occurs in many cases of peritoneal mesothelioma as excess fluid builds up between the layers of the peritoneum. This can be very uncomfortable but is also easily treatable by draining the fluid.
Gastrointestinal Complications
Also common are general GI symptoms, like diarrhea, nausea, and constipation. These can result from the tumors in the abdomen but also from treatments. Doctors help patients manage GI distress with medications, dietary changes, and in some cases, surgery.
Bowel Obstruction
Less common is a bowel obstruction, which restricts the movement of waste through the colon. This can be very dangerous and must be treated immediately. A patient with bowel obstruction often needs surgery to correct it.
Complications of Chemotherapy
Chemotherapy is a common treatment strategy for most mesothelioma patients. It involves the administration of drugs to target fast-growing cells. Because this is a non-specific treatment, some healthy cells will also be affected. The death of healthy cells leads to side effects.
Chemotherapy can affect your immune system and put you at higher risk of having life-threatening infections. A common infection seen in pleural mesothelioma patients is pneumonia. If your platelets decrease to a dangerous level, you can be at a higher risk of bleeding.[5]
Chemotherapeutic treatment causes several immediate side effects and complications:
Nausea
Vomiting
Hair loss
Diarrhea
Weight loss
Fatigue
Mouth sores
Constipation
Bruising
Pain
There are also potential long-term complications:
Lung tissue damage
Poor heart function
Kidneys damage
Liver damage
Nerves damage
Infertility
Radiation Therapy Complications
Radiation therapy is another treatment often used for mesothelioma patients. Radiation involves a beam of high-energy radiation aimed at the tumor site.
Like chemotherapy, radiation can cause some short-term side effects. Potential side effects for treating tumors in the chest include skin rashes and burns, shortness of breath, cough, chest pains, weakness, and fever.[6]
Radiation therapy may also cause long-term complications. As the high-energy beam penetrates the body to reach the tumor, it also damages normal, healthy cells. Because healthy cells are affected, radiation can cause serious, lasting damage to organs.
Each organ will have certain lifetime total limits, and some will have higher potential rates of complications. While radiation increases the risk of developing secondary cancers, this process takes several years, and patients will die from mesothelioma before this happens.[6]
Radiation delivered to the chest cavity can cause radiation pneumonitis, an inflammation in the lungs. It can also cause chronic radiation fibrosis, scarring in the lungs.
Complications of Mesothelioma Surgery
Not all mesothelioma patients are good candidates for surgical treatment. A tumor may be difficult to reach or may have spread to distant sites. For those who choose to undergo surgery, there are risks and complications to consider.
Any surgery can lead to complications like bleeding, infections, blood clots, and tissue damage. With surgery targeting the lungs, pleura, and chest cavity, there are risks of pneumonia and loss of lung function.[7]
Other serious complications of mesothelioma surgery include:
Pulmonary edema. This is a buildup of fluid in the lungs, which often occurs after surgery.
Air leaks. Bronchial air leaks may occur after surgery, causing air to leak out of the lungs.
Mediastinal shift. This is a movement of organs inside the chest cavity.
Respiratory Failure. A very serious potential complication is called ARDS, acute respiratory distress syndrome. This happens when the air sacs in the lungs fill with fluid. Surgery and respiratory infections can cause ARDS, which, if untreated, can lead to respiratory failure.
These complications are a concern for any surgery in this area; however, the risk of complications is high for an extrapleural pneumonectomy, or EPP. EPP is a radical type of surgery sometimes used to treat mesothelioma.
It involves removing an entire lung with the pleural tissue, part of the diaphragm, and some lymph nodes. While radical and invasive, this type of surgery gives some patients a chance at remission.[8]
Emotional, Mental, and Social Effects of Mesothelioma
In addition to the physical complications of mesothelioma and its treatments, there are also other consequences. A diagnosis of incurable cancer with a poor prognosis has serious effects on mental well-being.
Patients with mesothelioma often experience fear, anger, anxiety, depression, and stress. This can affect the whole family or support unit structure.[9]
Complications related to mental health are as important as those that affect physical health. Depression and anxiety can lower a patient's quality of life.
Additionally, patients may suffer social consequences. While living with mesothelioma, it is easy to feel isolated. Because mesothelioma is such a rare disease, it can feel lonely, not knowing others experiencing the same devastating illness.[10]
Medical teams must address mental and social complications for patients with mesothelioma. Doctors should be prepared to include mental health professionals as part of a patient's treatment team. Patients should also have a strong support network to help reduce feelings of loneliness, sadness, and anxiety. A support group of other cancer patients can make a big difference in reducing feelings of isolation, stress, and depression.
What Happens in the Final Stages of Mesothelioma?
Complications of any type of mesothelioma become much more severe in the late stages of the cancer:
Metastasis and resulting complications based on the location of the spread
Blood when coughing
Fever and night sweats
Difficulty swallowing and eating
Cachexia, weakness and body wasting
Extreme fatige
Worsening pain
The effects of mesothelioma go well beyond the immediate symptoms. Tumors can cause serious complications, as can treatments used to reduce or eliminate them. In addition to physical complications, mesothelioma takes a mental and emotional toll. Patients with mesothelioma need medical teams willing to address the treatment of the cancer and potential physical, mental, and emotional complications.
Get Your FREE Mesothelioma Packet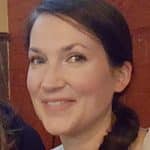 Mary Ellen Ellis has been the head writer for Mesothelioma.net since 2016. With hundreds of mesothelioma and asbestos articles to her credit, she is one of the most experienced writers on these topics. Her degrees and background in science and education help her explain complicated medical topics for a wider audience. Mary Ellen takes pride in providing her readers with the critical information they need following a diagnosis of an asbestos-related illness.
Get Your FREE Mesothelioma Packet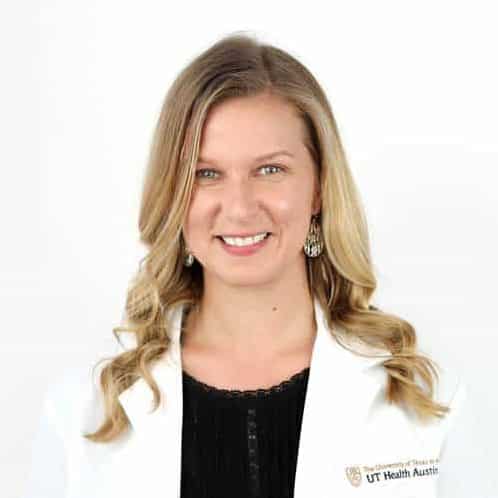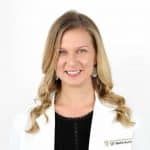 Anne Courtney has a Doctor of Nursing Practice degree and is an Advanced Oncology Certified Nurse Practitioner. She has years of oncology experience working with patients with malignant mesothelioma, as well as other types of cancer. Dr. Courtney currently works at University of Texas LIVESTRONG Cancer Institutes.