This page has been fact checked by an experienced mesothelioma Patient Advocate. Sources of information are listed at the bottom of the article.
We make every attempt to keep our information accurate and up-to-date.
Please Contact Us with any questions or comments.
The U.S. Navy has been using submarines in its fleet since 1900, and those in operation today are the deadliest of the military's weapons. Many of the submarines built between the 1930s and the 1970s contained multiple asbestos products and materials. Unfortunately, the women and men who served on submarines in the U.S. Navy risked developing mesothelioma, asbestosis, and lung cancer because of this asbestos use.
Types of U.S. Navy Submarines
Submarines have been in use in the U.S. Navy for over 100 years. Today, modern submarines are high-tech instruments of war and intelligence, seeking and destroying enemy vessels and evading detection to collect information.
Three main types and designations describe U.S. submarines:
Attack submarines (SSN): These are submarines that are designed to seek out and destroy enemy ships, both other submarines and surface vessels. They are also loaded with Tomahawk cruise missiles that can be used on shore. Other purposes for attack submarines are for powering Special Operation Forces ashore, gathering intelligence, supporting battle fleets, conducting mine warfare, and conducting surveillance and reconnaissance.[1]
Ballistic missile submarines (SSBN): Ballistic missile submarines are also known as boomers and they have just one purpose, which is strategic deterrence. These ships can accurately launch nuclear weapons.[2]
Guided missile submarines (SSGN): These submarines were designed for special operation missions and strike missions. They have tactical missiles and high-tech communication devices and work with Special Operation Forces and Combatant Commanders.[3]
Previous classes of submarines included radar picket submarines (SSR), antisubmarine submarines (SSK), and just submarines (SS).
History and Wartime Use of Submarines
Today's U.S. Navy has had submarines as part of its fleet since 1900, but one of the earliest uses of this type of vessel in warfare was the Hunley, a submarine used by Confederate forces during the Civil War. It sunk a Union ship in Charleston Harbor, the first sinking of an enemy vessel by a submarine.
Submarines came into their own during World War I. The Navy's first submarine was the USS Holland. It gave the U.S. an edge in sea warfare. It ran on an electric motor when submerged and used a combustion engine for surface travel.
By 1916 the Navy had a fleet of submarines, called the Submarine Force U.S. Atlantic Fleet. The following year, thirty more submarines were ordered to be built to establish the Submarine Force, U.S. Pacific Fleet.
By the time the U.S. entered the war in 1917, the Navy had forty-two submarines that were mostly used to defend coasts and harbors. Some were used in anti-submarine efforts in the English Channel and the North Sea.
Between World War I and World War II, the Navy focused on making more submarines that were stealthier, faster, and that could range farther. The new construction of submarines began in 1925. The first of the new vessels was the USS Argonaut.
U.S. submarines played a significant role in World War II, destroying more than 1,000 enemy vessels during the course of the war, both Japanese in the Pacific and German in the Atlantic. The U.S. fleet was responsible for taking down more than half of the enemy ships.
They also played an essential role in the search and rescue of American pilots. The submarines that served in the war were those of the Gato, Tench, and Balao classes.
Following the war, the submarines fleet was again upgraded to include even newer and better technologies. The Navy developed vessels that could operate even longer underwater and travel faster. The first new class of post-war submarines was the Tang class.
In 1955 the USS Nautilus was a newly-designed submarine that would set the stage for operating during the Vietnam War. It was followed by the Skate and Seawolf classes of submarines that no longer needed to surface unless to load or unload men or supplies.
The Navy has continued to build on older versions of submarines to make more advanced and effective stealth war and intelligence vessels. Today there are eighteen Ohio class ballistic and guided missile submarines, eleven Virginia class attack submarines, three Seawolf attack submarines, and thirty-four Los Angeles class attack submarines.
Use of Asbestos on Submarines
Asbestos use in ships was common from the 1920s through the 1970s when federal regulations put limitations on it, and the full health impacts were known. It was a common choice for use in vessels of all types, including submarines, because it excelled at preventing fire and insulating.
It was also useful because it was abundant and inexpensive. For submarines, asbestos's light weight and flexibility allowed it to fit into small and oddly-shaped spaces. Fire is always a risk on ships but is especially dangerous on a submarine with no escape for its crew, so asbestos fireproofing was particularly important on these underwater vessels.
In many Navy ships, asbestos could be found in hundreds of materials and components, including:
Firefighting gear
Gunner's protective gear
Pipe insulation
Gaskets
Valves
Boilers
Turbines
Adhesives
Flooring
Wall materials
Documentation of the use of asbestos on submarines shows that it was also used in flanged valves, important parts in torpedo rooms, as well as in insulation cloth and felt, drain valves, power cables, and many other components.
Asbestos Exposure on Submarines
The men who served on submarines built before the 1970s were put at risk of asbestos exposure, as were the people who built, repaired, and maintained these vessels using asbestos parts and materials.
Asbestos exposure is harmful because the material can have loose fibers that get into the air and are then inhaled. This makes asbestos especially dangerous on submarines that have poor ventilation. Any loose fibers circulated through the entire submarine, putting everyone on board at risk.
Although everyone stationed on a submarine was at risk of asbestos exposure and resulting related illnesses, some men were more at risk. Anyone who worked in the torpedo rooms or who maintained or made repairs to the ship could have disturbed the asbestos materials, exposing fibers and being at risk of inhaling them.
U.S. Navy Submarines with Asbestos
Most of the submarines used in the U.S. Navy were made with asbestos through the 1970s. Those who served their country on these vessels were put at risk, and some of them suffered decades later with diagnoses of mesothelioma, asbestosis, or lung cancer. Some of the many submarines known to have contained asbestos include:
USS Abraham Lincoln, commissioned 1961, recycled
USS Albacore, commissioned 1953, museum ship
USS Balao, commissioned 1943, sunk
USS Barracuda, commissioned 1951, scrapped
USS Batfish, commissioned 1972, recycled
USS Benjamin Franklin, commissioned 1965, recycled
USS Dace, commissioned 1964, recycled
USS Dorado, commissioned 1943, sunk
USS Daniel Boone, commissioned 1964, recycled
USS Ethan Allen, commissioned 1961, recycled
USS Grouper, commissioned 1942, scrapped
USS Halibut, commissioned 1960, recycled
USS Hammerhead, commissioned 1944, sold to Turkey
USS Icefish, commissioned 1944, sold to Netherlands
USS James Monroe, commissioned 1963, recycled
USS Lafayette, commissioned 1963, recycled
USS Lewis and Clark, commissioned 1965, recycled
USS Lionfish, commissioned 1944, museum ship
USS Manta, commissioned 1944, scrapped
USS Nathan Hale, commissioned 1963, recycled
USS Patrick Henry, commissioned 1960, recycled
USS Pollack, commissioned 1937, scrapped
USS Pollack, commissioned 1964, recycled
USS Pompon, commissioned 1943, scrapped
USS Robert E. Lee, commissioned 1960, recycled
USS Runner, commissioned 1945, scrapped
USS Sailfish, commissioned 1956, sunk
USS Sea Devil, commissioned 1969, recycled
USS Sea Robin, commissioned 1944, scrapped
USS Spadefish, commissioned 1969, recycled
USS Tecumseh, commissioned 1964, recycled
USS Theodore Roosevelt, commissioned 1961, recycled
USS Ulysses S. Grant, commissioned 1964, recycled
USS Von Steuben, commissioned 1964, recycled
Submarines have long been a crucial element of the U.S. Navy's fleets, but these important warships have also caused a lot of harm to some of the men and women who served on them. If you served on any submarines that contained asbestos and later got sick, you can make a claim with the Veterans Administration to receive pay and medical care. Let a mesothelioma advocate help you and guide you through the claims process.
Get Your FREE Mesothelioma Packet
Page Edited by Patient Advocate Dave Foster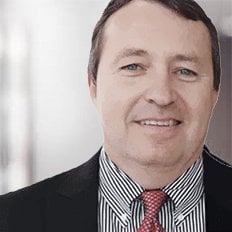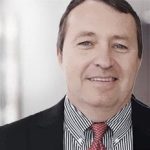 Dave has been a mesothelioma Patient Advocate for over 10 years. He consistently attends all major national and international mesothelioma meetings. In doing so, he is able to stay on top of the latest treatments, clinical trials, and research results. He also personally meets with mesothelioma patients and their families and connects them with the best medical specialists and legal representatives available.