USS Kamehameha (SSBN-642) and Asbestos
This page has been fact checked by an experienced mesothelioma Patient Advocate. Sources of information are listed at the bottom of the article.
We make every attempt to keep our information accurate and up-to-date.
Please Contact Us with any questions or comments.
The USS Kamehameha (SSBN-642) was a ballistic missile submarine constructed with asbestos to insulate parts and components and to fireproof areas of the vessel. Unfortunately, the heavy use of asbestos on ships like the Kamehameha put many U.S. veterans at risk of developing mesothelioma and asbestosis decades after serving their country.
Was Asbestos Used in Submarines?
Yes, many submarines were constructed with asbestos. The U.S. Navy used asbestos on nearly every ship from the 1930s through the 1970s to provide insulation and fireproofing. The USS Kamehameha and other submarines from that era included hundreds of asbestos components.
About the USS Kamehameha
The Kamehameha was a ballistic missile submarine, a nuclear-powered launch platform for Polaris and Poseidon missiles. These submarines acted as deterrents. The Kamehameha and her sister ships patrolled waters during the Cold War to protect the U.S. against the Soviet Union and its allies.
The Kamehameha was one of twelve members of the Benjamin Franklin class of submarines built in the middle of the 1960s and was a member of a larger group of subs used as Cold War deterrents.
The Benjamin Franklin submarines, including the Kamehameha, evolved from the James Madison class and were quieter and designed to launch the Polaris A-3 missiles. She had four torpedo tubes and sixteen missile tubes.
The ship was named for a Hawaiian king and was only the second U.S. Navy ship to be named for a monarch. Kamehameha I was the King of Hawaii responsible for uniting the islands. The motto of the USS Kamehameha was "Imua," meaning "go forth and conquer" in Hawaiian.
Construction, Upgrades, and Repairs
Ordered in 1962, the Kamehameha was laid down on May 2, 1963, at the Mare Island Naval Shipyard in Vallejo, California. She was launched on January 16, 1965, and was commissioned on December 10, 1965, under the command of Commander Roth S. Leddick and Commander Robert W. Dickieson.
The sponsor for the launch was Mrs. Samuel Wilder King, the wife of the governor of Hawaii and one of the first Hawaiians to graduate from the U.S. Naval Academy.[1]
The Kamehameha underwent numerous upgrades during her long and distinguished career. The first major overhaul was conducted in 1971 and 1972 and included weapons upgrades.
She was again upgraded between 1986 and 1989, and in 1992, was upgraded and reclassified as an attack submarine. She received the new hull number SSN-642, and her armaments were reduced to torpedoes only. She was also upgraded to be able to accommodate men and equipment for SEAL special operations.
USS Kamehameha Active Service
The main goal of ships like the Kamehameha, designated as ballistic missile submarines and deployed during the Cold War, was to patrol waters and deter aggression from the Soviet Union and its allies.
After commissioning in 1965, the Kamehameha made Pearl Harbor, Hawaii, her home port, and deployed with the Pacific Fleet. Based in Guam, she began her first patrol in the Pacific Ocean in 1966.[]
Following service in the Pacific, the Kamehameha traveled through the Panama Canal and to Charleston to join Submarine Squadron 18 and the Atlantic Fleet.
For six years, she served from Spain and the Mediterranean and then rejoined Squadron 18 in 1979. After serving with 18, she underwent an overhaul and joined Submarine Squadron 16 based in Rota, Spain.
The Kamehameha continued with deterrent patrols until 1992.[1] At this time, she had conducted sixty-three such patrols. Her reassignment as an attack submarine put her patrolling career to an end, and she became involved in training operations and special warfare operations for the rest of her career. These were mostly conducted in the Pacific.
Decommissioned and recycled in 2002, the Kamehameha was in active service for thirty-six years, longer than any other nuclear submarine at that point.
The Kamehameha was the last of the "41 for Freedom" submarines in service. These were the Cold-War era submarines used as deterrents and for patrolling and protecting against the Soviet Union. The U.S. Navy noted her contributions to protecting the country during these difficult decades.
Asbestos Use on the USS Kamehameha
The heaviest uses of asbestos on any ships in the U.S. Navy were for insulating and fireproofing. Asbestos excels at both of these and was long thought to be harmless.
It was only in the 1970s that the actual health costs of asbestos use became well known, and its use declined. Before that, ships like the Kamehameha were constructed with asbestos in many parts to prevent heat from leaking and the spread of hazardous fires on board.
On submarines like the Kamehameha, asbestos was used as insulation around the reactor, the torpedo rooms and missile areas, and the pipes running all over the ship. It was also used in:
Valves
Gaskets
Seals
Heat-protective gear
Firefighting gear
Flooring materials
Ceiling materials
Adhesives
Who Was Exposed to Asbestos on the USS Kamehameha?
While the Navy may have used asbestos initially to protect ships, their components, and the crew, it turned out that this heavy use of asbestos actually harmed many veterans.
Any time the tiny fibers of an asbestos material break loose, they pose a risk to anyone around them who may breathe them in from the air. On the poorly-ventilated Kamehameha, this was a real risk. Any fibers that broke loose circulated through the submarine.
Fibers of asbestos could break loose if a worker accidentally damaged a material during repairs and maintenance. It could also come loose as a result of age and wear and tear.
The workers in the submarine areas with the most asbestos, like the torpedo rooms, and those who made repairs or worked on any of the equipment with asbestos, were put at the most significant risk of being exposed. This also included workers who built and repaired the Kamehameha in shipyards.
How Did Asbestos on the USS Kamehameha Harm Veterans?
The result of asbestos exposure was illness decades later for some veterans. Not all who were exposed got sick, but those who did, developed serious respiratory illnesses.
These included mesothelioma cancer, lung cancer, and a progressive lung disease called asbestosis. Years after service, this handful of veterans became sick, and many died due to asbestos exposure.
How Can Navy Veterans Get Compensation?
If you were a veteran in the U.S. Navy, served on the Kamehameha or any Navy ship that you think had asbestos on it, you could have been exposed to this harmful mineral. Being exposed, you could then become sick many years later.
Connecting your respiratory illness to asbestos on a Navy ship may present challenges, but you may be entitled to compensation through the U.S. Department of Veterans Affairs (VA). An experienced advocate for mesothelioma and asbestos victims can help you find the evidence and make a claim for disability payments.
The VA also offers free healthcare to qualifying veterans, including those harmed by asbestos on ships. The VA facilities in Boston and Los Angeles are particularly helpful for veterans with mesothelioma. Each facility has access to a mesothelioma specialist.
With the help of an experienced mesothelioma attorney, you can also file a lawsuit or asbestos trust fund claim. While veterans cannot sue the government or military, they can take legal action against companies that supplied the Navy with asbestos materials.
Get Your FREE Mesothelioma Packet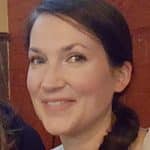 Mary Ellen Ellis has been the head writer and editor for Mesothelioma.net since 2016. With hundreds of mesothelioma and asbestos articles to her credit, she is one of the most experienced writers on these topics. Her degrees and background in science and education help her explain complicated medical topics for a wider audience. Mary Ellen takes pride in providing her readers with the critical information they need following a diagnosis of an asbestos-related illness.
Get Your FREE Mesothelioma Packet
Page Edited by Patient Advocate Dave Foster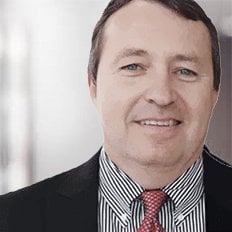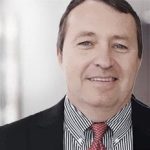 Dave has been a mesothelioma Patient Advocate for over 10 years. He consistently attends all major national and international mesothelioma meetings. In doing so, he is able to stay on top of the latest treatments, clinical trials, and research results. He also personally meets with mesothelioma patients and their families and connects them with the best medical specialists and legal representatives available.