Kansas Mesothelioma Lawyer
This article has been fact checked by an experienced mesothelioma attorney. Sources of information are listed at the bottom of the article.
We make every attempt to keep our information accurate and up-to-date.
Please Contact Us with any questions or comments.
The number of deaths in Kansas attributed to asbestos exposure numbered 2,102 between 1999 and 2017, with nearly 400 of those deaths from mesothelioma.[1] Most of these deaths resulted from negligent asbestos exposure on the job. Victims can rely on a Kansas mesothelioma lawyer to start a lawsuit or get a settlement or asbestos trust fund payment.
Get Financial Help Now
Get Help from the Top Mesothelioma Law Firms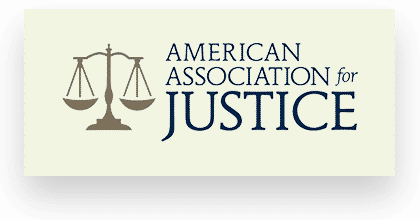 Free Consultation
Brochures from Top Law Firms
Testimonials
Asbestos in Kansas
The most common source of asbestos exposure for people in Kansas has been in their workplaces. For years, many industries used asbestos heavily. Construction companies, plants that make construction materials, power and manufacturing plants, chemical companies, and many other industries used asbestos in their buildings.
Workers were often exposed, especially in the decades before federal regulations were put in place in the 1970s to better protect workers from asbestos.
Another more minor source of potential exposure in Kansas comes from naturally occurring asbestos. Kansas is not known for its mines, yet there are a couple of mines with asbestos in the eastern part of the state.[2]
Even if not mined, any naturally occurring asbestos has the potential to harm people. If asbestos is disturbed from the ground, for example during road building or other construction projects, asbestos fibers can get into the air where people may inhale them.
Aviation in Kansas
A major industry in Kansas is aviation. The industry is largely concentrated in and around Wichita, and Boeing is one of the major employers in the area and the state. Other aviation companies in Kansas include Cessna Aircraft Company and Trans World Airlines.
The National Institute for Occupational Safety and Health (NIOSH) evaluated the Trans World Airlines terminal at the Kansas City International Airport in 1978. NIOSH found asbestos insulation that could potentially harm employees.[3]
These aviation companies brought a lot of jobs to the state and the Wichita area for decades, but they also brought asbestos. Countless workers suffered exposure over the years, leading to illnesses in many people and resulting in litigation against the companies. Sedgwick County, where Wichita is located, has the second-highest rate of asbestos-related deaths in the state.
Mid-America Refining
Another major workplace that exposed workers to asbestos in Kansas was the Mid-America Refining Company or MARCO. This petroleum refinery operated in Chanute, Kansas from the 1940s through 1981. The company used asbestos throughout the facility, mostly as a component of the insulation. Many workers were likely exposed over the years, but nearby residents were put at risk too when the contaminated site was abandoned after 1981.
The Environmental Protection Agency (EPA) examined the MARCO site in the 1990s and tested several samples, finding all kinds of toxic contaminants, including asbestos. The EPA spent years cleaning up the site and removed nearly 200,000 tons of contaminated soil in the process.
Soil that is contaminated with asbestos is harmful to residents in the area because wind and other types of disturbances can produce dust that circulates dangerous asbestos fibers through the air. Residents were not notified of the danger of the site until many years later.
Kansas Jails and Asbestos Exposure
Even prisoners in Kansas have been exposed to asbestos and put at risk of becoming ill. In 2010 the Department of Corrections (DoC) ordered an audit of facilities over concerns that inmates were being exposed to asbestos. This came after a 2005 incident in which the DoC renovated a Topeka prison and violated the Clean Air Act.[4]
The DoC failed to check for asbestos before beginning the project and failed to give workers adequate protective gear. Prisoners have rights as well as other citizens and can take legal action if exposed to asbestos that causes later illness.
Other Exposure Sites in Kansas
In addition to MARCO, the aviation industry, and the Department of Corrections, there are many more locations in Kansas that have used asbestos over the years. Many of these exposed their workers and even nearby residents. Some of them include:
Shell Petroleum Corporation, Arkansas City
Santa Fe Power Plant, Coffeyville
Schilling Air Force Base, Salina
DuPont Chemical, Topeka
Buick Oldsmobile Pontiac Assembly Division, Kansas City
Armco Steel, Kansas City
Del Monte Foods, Lawrence
Hold Plumbing Company, Hutchinson
Lion Chemical Corporation, El Dorado
National Refining Company, Coffeyville
Asbestos Laws in Kansas
Asbestos laws in the state were put in place to protect workers and residents. They are designed to protect people from asbestos that is present in buildings or workplaces. Any work to be done on a building that involves asbestos has to be reported to the state Department of Health and Environment at least ten days before it begins.
Only licensed and trained professionals are allowed to work on asbestos. Disposal of asbestos that is being abated has to follow the guidelines set by federal agencies and laws.[5]
Expert Cancer Care in Kansas
The National Cancer Institute (NCI) designates the top treatment centers for cancer in the U.S. to help patients with diseases like mesothelioma find the best possible care. In Kansas, the University of Kansas Cancer Center is one of these NCI-designated medical centers.
The medical team here is experienced in working with patients with all types of cancer, even those that are rare like mesothelioma. They can provide the greatest expertise and highest level of up-to-date care and treatment and also engage in research and have access to clinical trials.
Statute of Limitations
If you think you were exposed to asbestos, it is important to get medical care as soon as possible. This is the best way for treatment to be effective, but it also will help you better work within the state's statute of limitations on lawsuits.
You have two years from the time of an asbestos-related diagnosis to file a lawsuit and make a case for compensation; furthermore, if you lost a loved one to an asbestos-related disease, you have just two years from the time of death to make a wrongful death case against those responsible.
Working with a Kansas Mesothelioma Lawyer
The best way to ensure that you are not caught outside the statute of limitations is to work with a Kansas mesothelioma lawyer. This type of professional has the expertise, the experience, and the knowledge needed to make a strong case against the employer or the company you believe is responsible for the exposure you experienced.
Filing a lawsuit over asbestos exposure is serious and has serious consequences, which is why you need the best on your side. Find a reliable and experienced mesothelioma lawyer to help you get the best possible outcome.
Get Your FREE Mesothelioma Packet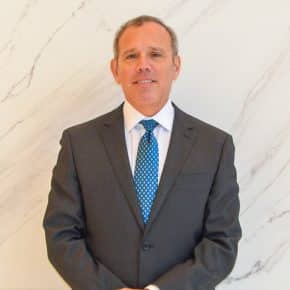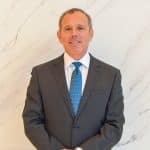 Rod De Llano was born and raised in Laredo, Texas. He graduated from Princeton University with a B.A. in Economics, and earned a law degree from the University of Texas. After working for an international law firm for several years, Rod formed a law firm dedicated to representing persons injured by exposure to asbestos products. For over 20 years, Rod has fought for persons diagnosed with asbestos-related diseases such as mesothelioma, lung cancer, and asbestosis. His clients have recovered over $1 billion over the years.