This page has been fact-checked by a Doctor of nursing practice specializing in Oncology and has experience working with mesothelioma patients.
Sources of information are listed at the bottom of the article. We make every attempt to keep our information accurate and up-to-date.
Please Contact Us with any questions or comments.
Grief and mourning are normal aspects of a mesothelioma diagnosis and treatment. Counselors and psychologists are well-equipped to help people who are mourning, carefully guiding them through the bereavement process.
Mesothelioma – A Difficult Cancer and a Reason to Grieve
Mesothelioma strikes approximately 3,000 people in the United States every year. This rare cancer is caused almost exclusively by exposure to asbestos.[1]
Those who are affected usually did nothing to cause their illness beyond showing up for work. In some cases, affected individuals were not exposed themselves to asbestos but, instead, lived in close contact with those who did work in close contact and spread the exposure.
Mesothelioma patients may feel as if they were dealt a bad hand since they did nothing "wrong" to cause their illness. This aggressive cancer is also usually diagnosed quite late, often decades after asbestos exposure.
This can make the diagnosis quite a shock. Grief is compounded because patients often have a short amount of life left, with much of that time spent fighting the disease.
Coping with Loss from Cancer
Even though grieving is normal, the process is not easy. Mourning is a long process. You will go through stages, and while your pain may lessen as you accept hard reality, you may be inconsolably sad, bitter, or angry for many years.
Here are some ways to cope with the grief of a loss:[2]
Recognize and acknowledge your emotions. Grief is not just sadness. You may also feel anger, hopelessness, and even guilt. Allow yourself to feel your emotions, recognizing them as part of the process. Learning the names of many different emotions can help you more honestly express your complex feelings.
Surround yourself with loved ones. Now more than ever, you need social support. Even if you don't feel like discussing your grief, it helps to be around people who love and support you. They can even distract you when negative emotions overwhelm you.
Accept the loss. This may sound obvious, but denial is powerful. You won't be able to start feeling better until you let grief wash over you. Accept that the person you love is gone or that your life has changed forever. Only then will you be able to start putting your life back together.
Adjust to a different world. Once you accept that your life has changed, you can adjust. Your life won't necessarily be worse, but it will be different.
Find a support group. Support from loved ones is important; however, relationships with those going through the same experience are invaluable. If you have mesothelioma, join a cancer support group. If you have lost a loved one, join a group for those experiencing the same loss.
Mourning for Your Own Life
People with terminal cancer like mesothelioma often grieve for themselves. This is normal and not at all selfish. Cancer, especially mesothelioma, feels both devastating and unfair.
You can and should mourn many things, including the loss of your previous life. You may also mourn your own mortality and even smaller things like hair loss during chemotherapy.[3]
If your feelings of anxiety, fear, sadness, and hopelessness persist, you may be clinically depressed or experiencing an anxiety disorder. If this is the case, you will need professional treatment.
A mental health professional can help you talk through your feelings and help change the way you think and feel. Therapy and medications may be helpful.
Grief and Mesothelioma
Grieving a mesothelioma diagnosis and possible death can be particularly terrible. A mesothelioma diagnosis is often a life sentence. Family members, friends, colleagues, and loved ones watch helplessly as the patient struggles with invasive procedures.
They may also have to watch the slow deterioration of a loved one, dealing with all the pain and frustration associated with it. Because patients and their families and friends feel helpless, they may find themselves cursing those who caused the condition. When a specific person or company can be blamed, it is difficult to forgive and impossible to forget.
The families of mesothelioma patients often feel like crime victims, and for good reasons. Those hurt by mesothelioma often find their grief compounded and prolonged by the lengthy legal process that often goes on for years after the patient has died.
If you are grieving because of mesothelioma, allow yourself to go through the process. Seek support from others. Allow an advocate to help you through any legal battles you are facing. You need to focus on healing and the mourning process, which is why a mesothelioma lawyer is so helpful in taking charge of the legal battle for you.
Get Your FREE Mesothelioma Packet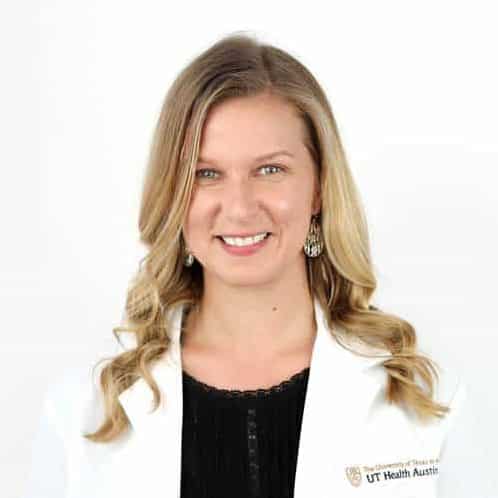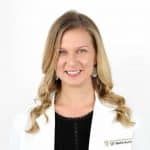 Anne Courtney has a Doctor of Nursing Practice degree and is an Advanced Oncology Certified Nurse Practitioner. She has years of oncology experience working with patients with malignant mesothelioma, as well as other types of cancer. Dr. Courtney currently works at University of Texas LIVESTRONG Cancer Institutes.