This page has been fact-checked by a Doctor of nursing practice specializing in Oncology and has experience working with mesothelioma patients.
Sources of information are listed at the bottom of the article. We make every attempt to keep our information accurate and up-to-date.
Please Contact Us with any questions or comments.
Grief and mourning are normal aspects of a mesothelioma diagnosis and treatment. Counseling and mental health professionals can help people who are mourning, carefully guiding them through the bereavement process.
Mesothelioma – A Difficult Cancer and a Reason to Grieve
Mesothelioma strikes approximately 3,000 people in the United States every year. This rare cancer is caused almost exclusively by exposure to asbestos.[1]
Those who are affected usually did nothing to cause their illness beyond showing up for work. In some cases, affected individuals were not exposed themselves to asbestos but, instead, lived in close contact with those who did work in close contact and spread the exposure.
Mesothelioma patients may feel as if they were dealt a bad hand since they did nothing "wrong" to cause their illness. This aggressive cancer is also usually diagnosed quite late, often decades after asbestos exposure.
This can make the diagnosis quite a shock. Grief is compounded because patients often have a short amount of life left, with much of that time spent fighting the disease.
How Does Death Affect Mental Health?
Grief is a normal process, but it can be difficult and even damaging to mental health. It triggers a lot of uncomfortable feelings and can feel unending at times. Some of the emotions you might experience grieving a loved one lost to mesothelioma include:
Denial
Confusion
Shock
Sadness
Depression
Anger
Despair
Guilt
Even when you expect someone's death, you might go through all of these intense emotions.
Is Grief the Same as Depression?
While you might feel sad and and depressed, grieving and depression are not the same thing. Depression is a clinical diagnosis that requires professional treatment, while grief is a normal reaction.
Grief can trigger or contribute to depression, though. It makes you vulnerable to more frequent episodes and intense symptoms if you have depression.
What Is Complicated Grief?
Another potential complication of losing a loved one is a mental illness known as compliated grief. Like normal grief, it causes difficult emotions but they persist. Normal grief should begin to lessen over a few months or a year.
When grief is intense and persists for a year or longer, it might be considered a diagnosis of complicated grief. With this condition, you struggle to move past the loss, to perform normal daily activities, and to stop obsessing over your loved one.[2]
Complicated grief is no way to live, and treatment can help. If you experience any signs, talk to your doctor or therapist.
Grief and Physical Health
Grief is not just a mental state. It causes physical symptoms too, and when your grief is extreme, you can feel physically ill. Mourning affects both your mind and your body in may ways.
Physical Symptoms of Grieving
Everyone has a different experience with grief. There are several ways that grief can affect the body and make you feel sick:
Headaches
Nausea
Stomach pains
Reduced appetite
Changes in sleep patterns
Shortness of breath
Dry mouth
Fatigue
Lowered immunity and more frequent illness
Grief and the stress that accompanies it can even increase the risk of having a heart attack or stroke.
Can Grief Cause Cancer?
Grief can affect the body in significant ways, and there are even some indications that it could increase the risk of developing cancer.
Studies have looked at breast and lung cancer and found that psychological distress and grief could impact the development of cancer. The evidence is not overwhelming, but there does seem to be a connection.[3]
Researchers are not sure how grief can lead to cancer, but they hypothesize that it has to do with stress. The stress of losing a loved one increases cortisol in the body, which is physically damaging. More research is needed to clarify this.[4]
Coping with Loss from Cancer
Even though grieving is normal, the process is not easy. Mourning is a long process. You will go through stages, and while your pain may lessen as you accept hard reality, you may be inconsolably sad, bitter, or angry for many years.
Here are some ways to cope with the grief of a loss:[5]
Recognize and acknowledge your emotions. Grief is not just sadness. You may also feel anger, hopelessness, and even guilt. Allow yourself to feel your emotions, recognizing them as part of the process. Learning the names of many different emotions can help you more honestly express your complex feelings.
Surround yourself with loved ones. Now more than ever, you need social support. Even if you don't feel like discussing your grief, it helps to be around people who love and support you. They can even distract you when negative emotions overwhelm you.
Accept the loss. This may sound obvious, but denial is powerful. You won't be able to start feeling better until you let grief wash over you. Accept that the person you love is gone or that your life has changed forever. Only then will you be able to start putting your life back together.
Adjust to a different world. Once you accept that your life has changed, you can adjust. Your life won't necessarily be worse, but it will be different.
Find a support group. Support from loved ones is important; however, relationships with those going through the same experience are invaluable. If you have mesothelioma, join a cancer support group. If you have lost a loved one, join a group for those experiencing the same loss.
How Do Cancer Patients Deal with Their Own Grief?
People with terminal cancer like mesothelioma often grieve for themselves. This is normal and not at all selfish. Cancer, especially mesothelioma, feels both devastating and unfair.
You can and should mourn many things, including the loss of your previous life. You may also mourn your own mortality and even smaller things like hair loss during chemotherapy.[6]
If your feelings of anxiety, fear, sadness, and hopelessness persist, you may be clinically depressed or experiencing an anxiety disorder. If this is the case, you will need professional treatment.
A mental health professional can help you talk through your feelings and help change the way you think and feel. Therapy and medications may be helpful.
How to Get Mesothelioma Grief Counseling
One of the best things anyone can do to get through a difficult loss is to get professional counseling. Grief counselors are trained to help people going through these situations. Many have experience working specifically with people affected by cancer.
Members of the Medical Team
Your loved one's medical team likely includes counselors and oncology social workers. They work with patients but can also help the families cope. Many provide therapy sessions.
Therapists and Psychologists
You can also find therapists, psychiatrists, and psychologists who specialize in grief counseling and cancer. Talk to your doctor or a member of the cancer patient's medical team for a recommendation.
Spiritual Advisors
If you are religious or spiritual, a leader in your faith might also be able to provide counseling. Many pastors and other religious leaders are trained in grief counseling.
How to Help Others as They Mourn
If the person who died from mesothelioma was closer to other people you care about, they are probably struggling more and could use your support. Consider the caregivers and close family members and what they might need.
You can provide practical support as they grieve, such as doing chores or bringing food. You can be a shoulder to cry on and someone to listen. Accept their feelings without judgment and respect their needs and requests during this difficult time.
Helping a child grieve is particularly challenging. Being supportive of children looks a little different from what you might provide an adult:
Provide information based on a child's age. Older children and teens can learn more specifics about the loss, while a younger child isn't ready for all the details.
Share your own feelings with the grieving child and encourage them to share theirs.
Be patient and give a child time. They don't necessarily grieve in the same way as adults.
Talk about the lost loved one and take time to commemorate or honor them in positive ways that involve the child.
Grief and Mesothelioma – Why Is it So Difficult?
Grieving a mesothelioma diagnosis and possible death can be particularly terrible. A mesothelioma diagnosis is often a life sentence. Family members, friends, colleagues, and loved ones watch helplessly as the patient struggles with invasive procedures.
They may also have to watch the slow deterioration of a loved one, dealing with all the pain and frustration associated with it. Because patients and their families and friends feel helpless, they may find themselves cursing those who caused the condition. When a specific person or company can be blamed, it is difficult to forgive and impossible to forget.
The families of mesothelioma patients often feel like crime victims, and for good reasons. Those hurt by mesothelioma often find their grief compounded and prolonged by the lengthy legal process that often goes on for years after the patient has died.
If you are grieving because of mesothelioma, allow yourself to go through the process. Seek support from others. Allow an advocate to help you through any legal battles you are facing. You need to focus on healing and the mourning process, which is why a mesothelioma lawyer is so helpful in taking charge of the legal battle for you.
Get Your FREE Mesothelioma Packet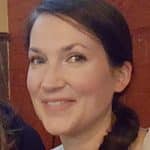 Mary Ellen Ellis has been the head writer for Mesothelioma.net since 2016. With hundreds of mesothelioma and asbestos articles to her credit, she is one of the most experienced writers on these topics. Her degrees and background in science and education help her explain complicated medical topics for a wider audience. Mary Ellen takes pride in providing her readers with the critical information they need following a diagnosis of an asbestos-related illness.
Get Your FREE Mesothelioma Packet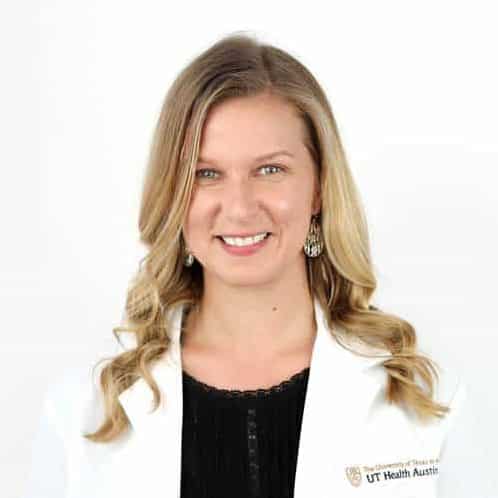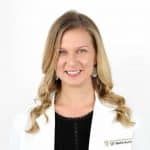 Anne Courtney has a Doctor of Nursing Practice degree and is an Advanced Oncology Certified Nurse Practitioner. She has years of oncology experience working with patients with malignant mesothelioma, as well as other types of cancer. Dr. Courtney currently works at University of Texas LIVESTRONG Cancer Institutes.