Post-Op Care of the Pleurectomy with/without Decortication Patient at Home
This page has been fact-checked by a Doctor of nursing practice specializing in Oncology and has experience working with mesothelioma patients.
Sources of information are listed at the bottom of the article. We make every attempt to keep our information accurate and up-to-date.
Free Mesothelioma Packet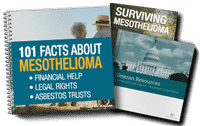 New treatment options
Learn from survivors
Veterans benefits & claims
File for your share of $30 billion in trust funds
Please Contact Us with any questions or comments.
Post-op care of the pleurectomy patient involves a hospital stay, rest at home, and careful monitoring of symptoms and the incision site. Pain management is also important during recovery.
Taking Care of the Pleurectomy with or without Decortication Patient at Home:
Before discussing what to expect after a pleurectomy, let's first discuss the surgical procedure. There are several surgical options for the varying stages of pleural mesothelioma, but we will focus on specifically a pleurectomy with or without decortication.
Free Mesothelioma Packet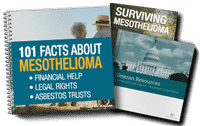 New treatment options
Learn from survivors
Veterans benefits & claims
File for your share of $30 billion in trust funds
Pleurectomy
Pleurectomy is a surgical procedure used to treat pleural mesothelioma. During this procedure, the lining of the lung (pleura) is removed, leaving the lung intact.[1] The surgeon may perform either a VATS (Video-Assisted Thoracoscopic Surgery) or a thoracotomy, a larger incision along the side of the chest. This is the incision the surgeon makes to enter the lung cavity in order to remove the pleura.
This procedure can take several hours and requires meticulous work and concentration. If there are visible tumors on the surface of the lung, a decortication may be performed. In order for the surgeon to be able to see these tumors, they will transition to the larger incision using a thoracotomy. This procedure also requires meticulous skill and time. It is performed after the pleurectomy and the lung remains intact.
Hospital Stay
After a pleurectomy, the patient will stay in the hospital for several days. The stay may be longer if there are complications or if the patient fails to meet oxygenation goals. Oxygen saturation is continuously monitored during the hospital stay. Patients require oxygen administration immediately after surgery and are slowly weaned as they meet oxygen goals. Respiratory therapists provide respiratory treatments, education, and are a vital member of the team during recovery.
Tools such as an incentive spirometer or the acapella valve will often assist the patient with deep breathing. This combination helps prevent lung infections, including pneumonia. Another potential complication is an air leak in the patient's chest tube. Air leaks immediately following surgery can be common, and the time it takes for these to heal can be days to weeks. Drainage will also be closely monitored. While in the hospital, all vital signs are charted to determine progress. Regular chest x-rays also allow medical staff to monitor air and fluid that may affect the patient's progress.
At Home
So you made it home! You've walked the halls, been slowly weaned off oxygen, and you are taking home your incentive spirometer and acapella valve to continue progress. Some people may go home with a small chest tube in place if they still have an air leak or drainage.[2] These can be removed at a follow up visit with your doctor in the office.
Life will resume at home, but at a slower pace. You will continue to work on your breathing, pain control, and slowly increasing your activity. Continue to make note of any increasing shortness of breath, and take frequent rest periods and avoid heavy lifting until your post-op appointment in two to three weeks. Your surgeon will let you know if there are specific weight limitations during this period. Be sure to take it easy. You are recovering from major surgery and activity levels should be closely monitored.
You also want to keep an eye on your incision site. The original dressing will be changed by your surgeon, usually the next day after surgery. They will provide you with instructions for dressing and cleaning before you are discharged. They will also let you know how long to wait to take a shower. While home, continue to monitor for signs of infection which may include redness, swelling, drainage, or change in odor around the incision.
Monitor what your drainage looks like during your hospital stay so you know if this changes when you arrive home. If you go home with a chest tube, keep track of the color and smell of the drainage. It should not be cloudy or have a foul odor. If there is any mild drainage around the tube, a simple gauze dressing can help. If the drainage worsens, notify your surgical care team.
Call Your Doctor If…
You experience a body temperature greater than 101 degrees Fahrenheit
Any increasing shortness of breath, especially when at rest
Increasing drainage or changes in your incision area, including foul-smelling drainage, or pus or cloudy fluid from the incision site
Redness, swelling, or opening of the incision
Increasing pain near your incision site
Aversion to food
Managing Pain
Pain management begins the first day after surgery and continues for several weeks. When you are discharged from the hospital, you should be sent home with a prescription for pain medication. Before you leave, your care team will provide specific instructions of how to take these. Some may be scheduled and others may be on an as needed basis. Opioids will also cause constipation, so be sure to talk about preventative stool softeners and laxatives.
Remember, the incision area is made passing through a nerve-rich area. During the recovery process, you may feel intermittent sharp shooting pains which can be a normal part of the recovery process. You may not notice this for several weeks after surgery. Some nerve-related pain can be tricky to manage and opioid pain medication does not always work well. Sometimes other classes of medications can help calm the nerves. Speak with your care team about options for pain relief.
Over the counter non-steroidal medication can be very helpful. Speak with your surgical team about which may be most appropriate for you. For example, ibuprofen may cause bleeding risks and if you are on blood thinners or have stomach issues it should be avoided. Acetaminophen does not have these side effects, but may already be included in some pain medication you are prescribed. In the right cases, these can be safe and helpful. Your surgical team will help you determine the best regimen for pain control.
Starting a stool softener and/or laxatives with the pain medication regimen is a good idea since all opioids cause constipation. You do not want to exceed two days without a bowel movement. If it has been more than two days, you should add another laxative and consult with your doctor. It is important to recognize the difference between a stool softener and a laxative. Choose what has worked for you in the past or call your surgeon's office for recommendations.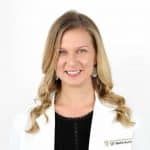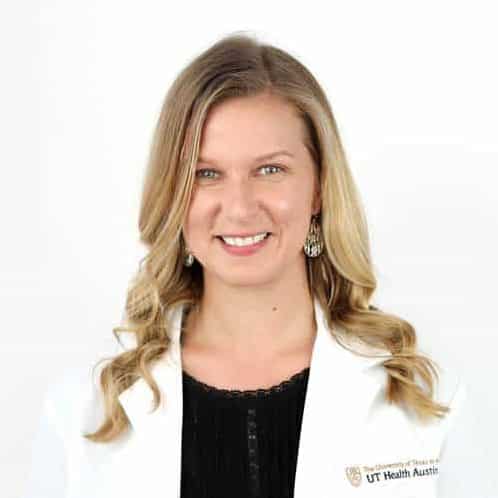 Anne Courtney has a Doctor of Nursing Practice degree and is an Advanced Oncology Certified Nurse Practitioner. She has years of oncology experience working with patients with malignant mesothelioma, as well as other types of cancer. Dr. Courtney currently works at University of Texas LIVESTRONG Cancer Institutes.