Pleurectomy/Decortication Post-Op Care for Mesothelioma Patients
This page has been fact-checked by a Doctor of nursing practice specializing in Oncology and has experience working with mesothelioma patients.
Sources of information are listed at the bottom of the article. We make every attempt to keep our information accurate and up-to-date.
Please Contact Us with any questions or comments.
Post-op care of the pleurectomy patient involves a hospital stay, rest at home, and careful monitoring of symptoms and the incision site. Pain management is also important during recovery.
About Pleurectomy/Decortication and Caring for the Patient at Home
Pleurectomy/decortication (P/D) is a surgical procedure used to treat some patients with pleural mesothelioma. It involves the removal of a layer of the pleura along with any other tissue with visible tumors.
Pleurectomy
A pleurectomy is a surgical procedure used to treat pleural mesothelioma. During this procedure, the lining of the lung (pleura) is removed, leaving the lung intact.[1]
The surgeon may perform either a VATS (Video-Assisted Thoracoscopic Surgery) or a thoracotomy, a larger incision along the side of the chest. This is the incision the surgeon makes to enter the lung cavity to remove the pleura.
Decortication
The pleurectomy procedure can take several hours. If the surgeon sees tumors on the surface of the lung, they may perform an additional procedure, known as decortication. It is performed after the pleurectomy, and the lung remains intact.
Recovering from Pleurectomy/Decortication
P/D is major surgery. It is invasive and involved and requires a significant recovery period. How long recovery takes depends on the age and overall health of the patient and any complications.
Patients must stay in the hospital following P/D, but most of the recovery takes place at home. Patients must prepare to recover at home. They should know what to expect and have support in place before the procedure.
Hospital Stay After the Procedure
After a pleurectomy, the patient will stay in the hospital for several days. The stay may be longer if there are complications or if the patient fails to meet oxygenation goals. Patients receive supportive care while recovering:
Oxygen saturation is continuously monitored during the hospital stay. Patients require oxygen administration immediately after surgery and are slowly weaned as they meet oxygen goals.
Respiratory therapists provide respiratory treatments, education and are vital members of the team during recovery.
Tools such as an incentive spirometer or the acapella valve will often assist the patient with deep breathing. This combination helps prevent lung infections, including pneumonia.
Another potential complication is an air leak in the patient's chest tube. Air leaks immediately following surgery can be common, and the time it takes for these to heal can be days to weeks.
Drainage will also be closely monitored. While in the hospital, all vital signs are charted to determine progress.
Regular chest x-rays also allow medical staff to monitor air and fluid that may affect the patient's progress.
At-Home Care Following Pleurectomy/Decortication
Know what to expect well before your procedure so that you can plan and prepare your home for a positive and speedy recovery.
Chest Tubes
Some people may go home with a small chest tube in place if they still have an air leak or drainage.[2] These can be removed at a follow-up visit with your doctor in the office.
Breathing Exercises
You will continue to work on your breathing and pain control and slowly increasing your activity. Continue to make a note of any increasing shortness of breath and follow all assigned breathing exercises to reduce the risk of pneumonia and to recovery more quickly.
Rest
Rest is one of the most important factors in surgery recovery. Take frequent rest periods and avoid heavy lifting until your post-op appointment in two to three weeks.
Set your home up in advance to allow you to rest comfortably. For instance, if your bedroom is on the second floor, you might want to set up a comfortable sleeping area on the first floor with easy access to a bathroom.
Your surgeon will let you know if there are specific weight limitations during this period. Be sure to take it easy. You are recovering from major surgery, and your activity levels should be closely monitored.
Watch for Signs of Infection
You also want to keep an eye on your incision site. The original dressing will be changed by your surgeon, usually the next day after surgery. They will provide you with instructions for dressing and cleaning before you are discharged. They will also let you know how long to wait to take a shower.
While home, continue to monitor for signs of infection, including redness, swelling, drainage, or change in odor around the incision.
Monitor what your drainage looks like during your hospital stay, so you know if this changes when you arrive home. If you go home with a chest tube, keep track of the color and smell of the drainage. It should not be cloudy or have a foul odor. If the drainage worsens, notify your surgical care team.
Call your doctor if you experience:
A body temperature greater than 101 degrees Fahrenheit
Any increasing shortness of breath, especially when at rest
Increasing drainage or changes in your incision area, including foul-smelling drainage, or pus or cloudy fluid from the incision site
Redness, swelling, or opening of the incision
Increasing pain near your incision site
Aversion to food
Enlist Caregivers
If you don't have a partner at home able to support you 24 hours a day for the recovery period, plan to have someone available.
One option is to hire professional caregivers. Home nursing aids can provide practical care for at least a portion of the day if you do not have someone who can be there all the time.
Don't underestimate how weak you will be after surgery. You will be unable to do even basic tasks and will need some degree of help.
Managing Pain After Mesothelioma Surgery
Pain management begins the first day after surgery and continues for several weeks. When you are discharged from the hospital, you should be sent home with a prescription for pain medication.
Before you leave, your care team will provide specific instructions on how to take these. Some may be scheduled, and others may be on an as-needed basis. Opioids will also cause constipation, so be sure to talk about preventative stool softeners and laxatives.
Remember, the incision area is made by passing through a nerve-rich area. You may feel intermittent sharp shooting pains during the recovery process, which can be a normal part of the recovery process. You may not notice this for several weeks after surgery.
Some nerve-related pain can be tricky to manage, and opioid pain medication does not always work well. Sometimes other classes of medications can help calm the nerves. Speak with your care team about options for pain relief.
Over-the-counter non-steroidal medication can be beneficial. Speak with your surgical team about which may be most appropriate for you. For example, ibuprofen may cause bleeding risks, and if you are on blood thinners or have stomach issues, it should be avoided.
Acetaminophen does not have these side effects but may already be included in your prescribed pain medication. In the right cases, these can be safe and helpful. Your surgical team will help you determine the best regimen for pain control.
Starting a stool softener and laxatives with the pain medication regimen is a good idea since all opioids cause constipation. You do not want to exceed two days without a bowel movement. If it has been more than two days, you should add another laxative and consult your doctor.
It is important to recognize the difference between a stool softener and a laxative. Choose what has worked for you in the past, or call your surgeon's office for recommendations.
Pleurectomy/Decortication is major surgery that requires careful post-operative care for recovery. Talk to your surgeon before the procedure so you know what to expect and are prepared for at-home care.
Get Your FREE Mesothelioma Packet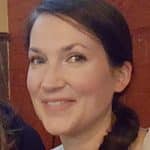 Mary Ellen Ellis has been the head writer for Mesothelioma.net since 2016. With hundreds of mesothelioma and asbestos articles to her credit, she is one of the most experienced writers on these topics. Her degrees and background in science and education help her explain complicated medical topics for a wider audience. Mary Ellen takes pride in providing her readers with the critical information they need following a diagnosis of an asbestos-related illness.
Get Your FREE Mesothelioma Packet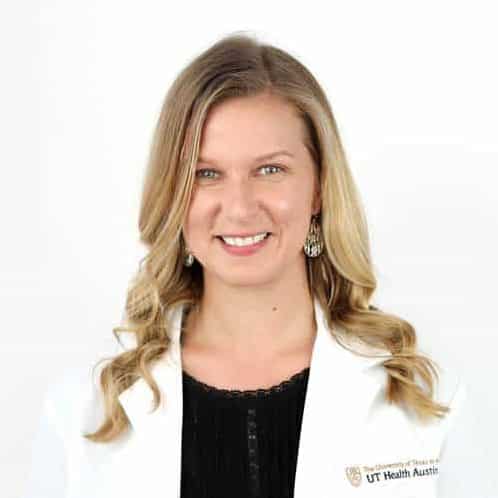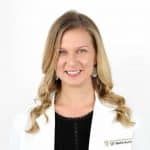 Anne Courtney has a Doctor of Nursing Practice degree and is an Advanced Oncology Certified Nurse Practitioner. She has years of oncology experience working with patients with malignant mesothelioma, as well as other types of cancer. Dr. Courtney currently works at University of Texas LIVESTRONG Cancer Institutes.