Latest Mesothelioma Research
This page has been fact-checked by a Doctor of nursing practice specializing in Oncology and has experience working with mesothelioma patients.
Sources of information are listed at the bottom of the article. We make every attempt to keep our information accurate and up-to-date.
Please Contact Us with any questions or comments.
The latest mesothelioma research includes new immunotherapy drugs, combinations of immunotherapy and chemotherapy, and novel ways of using chemotherapy drugs. Researchers are also working on new diagnostic techniques and genetic studies of mutations that may cause mesothelioma.
FDA Approves Immunotherapy
In 2020, the Food and Drug Administration approved the first new drugs for mesothelioma in 15 years. Based on the CheckMate 743 clinical trials, the new therapy is a combination of two immunotherapy drugs:[1][2]
Nivolumab – A checkpoint inhibitor, it blocks signals from the tumor trying to tell immune system T-cells to leave cancer cells alone
Ipilimumab – A monoclonal antibody, it activates the patient's immune system by going after a protein receptor that normally slow sit down
The study included more than 600 patients with pleural mesothelioma, half assigned to platinum-based chemotherapy (a standard mesothelioma treatment) and half to immunotherapy. The group receiving CheckMate 743 had significantly longer two-year survival times as compared to the traditional therapy, 40.8% compared to 27.0%.[1]
Combining Immunotherapy and Chemotherapy
Chemotherapy is a standard treatment for mesothelioma, while immunotherapy is more experimental. Research reported just a few months ago indicates that a combination of the two could be a more effective treatment strategy.[3]
Researchers worked with 55 patients with inoperable pleural mesothelioma to provide this first-line treatment:[3]
Immunotherapy drug durvalumab
Chemotherapy drug cisplatin
Chemotherapy drug pemetrexed
The combination was novel, and the results promising. The average survival time went up from 12 months with just chemotherapy to 20.4 months. This was the first time survival rates went above 20 months for patients with inoperable mesothelioma.[3]
The clinical trials using these drugs led to approval by the FDA. This combination is the first immunotherapy approved to treat pleural mesothelioma. Treatment for peritoneal mesothelioma is still in the clinical trial phase.[3]
Transarterial Chemoperfusion
Another novel treatment recently tested with pleural mesothelioma patients, transarterial chemoperfusion gave patients extended life expectancy in a clinical trial. The trial included 27 patients who had been treated for pleural mesothelioma but experienced disease progression. The novel treatment extended survival, improved quality of life, and caused only a few minor side effects.[4]
Patients receive traditional chemotherapy intravenously; it circulates throughout the body. For this novel treatment, clinicians injected a mix of three chemotherapy drugs directly into the artery that supplies blood to the pleural tissue.[4]
This more targeted administration of drugs not only concentrated them on the cancer cells but also spared many healthy cells. This explains the minimal side effects.[4]
Tazemetostat – Protein Inhibitor
Several recent studies have shown the effectiveness and safety of the new drug tazemetostat in patients with mesothelioma. The drug targets an enzyme, known as EZH2. This enzyme normally blocks genes that suppress tumor growth.[5]
More than half of mesothelioma patients have a genetic mutation in BAP1, the gene that suppresses tumors. The mutation causes higher expression of EZH2, leading to rapid cancer growth. Tazemetostat is particularly effective in these patients.[5]
In one of the studies, 74 patients with recurring mesothelioma and with the right gene mutation took tazemetostat twice a day with few side effects. The drug improved the disease control rate, keeping it stable or at least showing a positive response.[5]
Tumor Treating Fields
The FDA approved this new therapy for treating mesothelioma in 2019. Known as NovoTTF-100L, the Novocure system proved in clinical trials to provide pleural mesothelioma patients with a median survival time of over 18 months.[6]
The approved therapy uses the system along with chemotherapy as a first-line treatment. Tumor treating fields uses applied electrical fields to disrupt cell division, kill cancer cells, and slow tumor growth.[6]
Anti-Angiogenic Drugs
Anti-angiogenic agents block the development of new blood vessels. Tumors need these blood vessels to supply nutrients for cell growth. Blocking them essentially starves the tumor, resulting in cell death.[7]
Bevacizumab combined with chemotherapy has shown promising results in clinical trials. It seems to extend the overall survival time for patients with mesothelioma. Researchers are testing other anti-angiogenic drugs with mixed results.[7]
Increased Funding for Genetic Mesothelioma Research
The BAP1 gene is of particular interest to mesothelioma researchers because of the role its mutation plays in the development of the disease. People with a mutation in BAP1 are at a greater risk of being diagnosed with this cancer.[8]
The National Institutes of Health recently awarded a research team at the University of Hawaii Cancer Center, over $2.5 million to keep studying BAP1 and mesothelioma. So far the researchers know that the mutation increases cancer risk, but it also tends to trigger less aggressive cancers. They hope to uncover more novel treatments targeting BAP1 that save the lives of mesothelioma patients.[8]
Inhalable Gene Therapy
A very recent study reported on the development of a novel treatment for non-small cell lung cancer and pleural mesothelioma.[9]
Researchers created a minimally invasive tumor suppressor gene drug. It uses an inhalant powder to deliver the drugs directly to the lungs and chest cavity. If successful, this could be a treatment that patients self-administer.[9]
It has not yet been tested in human subjects, but studies with cell lines show promise. The drugs decreased cell proliferation in lines for both lung cancer and mesothelioma.[9]
Liquid Biopsy for Mesothelioma Diagnosis
Diagnosing mesothelioma in a timely and accurate way continues to be a challenge. An earlier diagnosis gives patients more treatment options and better survival times, so researchers continue to look for better ways to detect this cancer.[10]
Cellular Analytics, a company based in Canada, recently released CytoFind, a new type of liquid biopsy test for mesothelioma. It is based on technology that separates individual cancer cells from a patient's bloodstream.[10]
The test may be able to detect precancerous cells in the blood, providing a much earlier diagnosis than has ever been possible. The test can also look at responses to immunotherapy drugs, identifying which treatments will be most effective for individual patients.[10]
These and other studies are ongoing, bringing hope to mesothelioma patients. While the cancer is still considered largely incurable, these kinds of novel treatments and diagnostics keep pushing the boundaries of what is possible.
Get Your FREE Mesothelioma Packet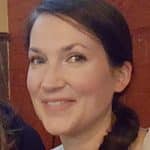 Mary Ellen Ellis has been the head writer for Mesothelioma.net since 2016. With hundreds of mesothelioma and asbestos articles to her credit, she is one of the most experienced writers on these topics. Her degrees and background in science and education help her explain complicated medical topics for a wider audience. Mary Ellen takes pride in providing her readers with the critical information they need following a diagnosis of an asbestos-related illness.
Get Your FREE Mesothelioma Packet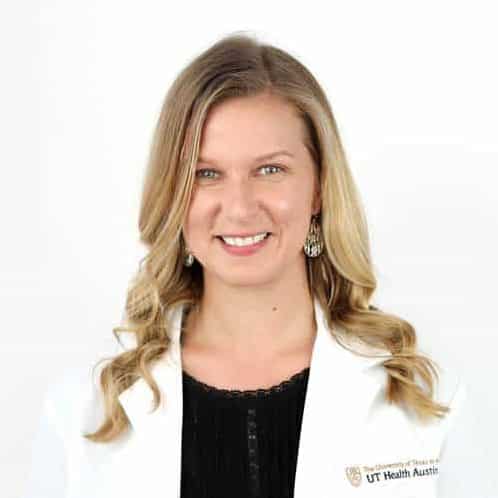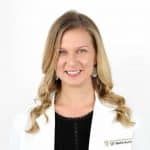 Anne Courtney has a Doctor of Nursing Practice degree and is an Advanced Oncology Certified Nurse Practitioner. She has years of oncology experience working with patients with malignant mesothelioma, as well as other types of cancer. Dr. Courtney currently works at University of Texas LIVESTRONG Cancer Institutes.