Mesothelioma and Assisted Living
This page has been fact-checked by a Doctor of nursing practice specializing in Oncology and has experience working with mesothelioma patients.
Sources of information are listed at the bottom of the article. We make every attempt to keep our information accurate and up-to-date.
Please Contact Us with any questions or comments.
Assisted living can help mesothelioma patients retain some independence even when they struggle with everyday tasks. Advanced mesothelioma can cause significant dysfunction, but assisted living is an option. At a mesothelioma assisted living facility, patients have access to medical care and practical support for daily activities.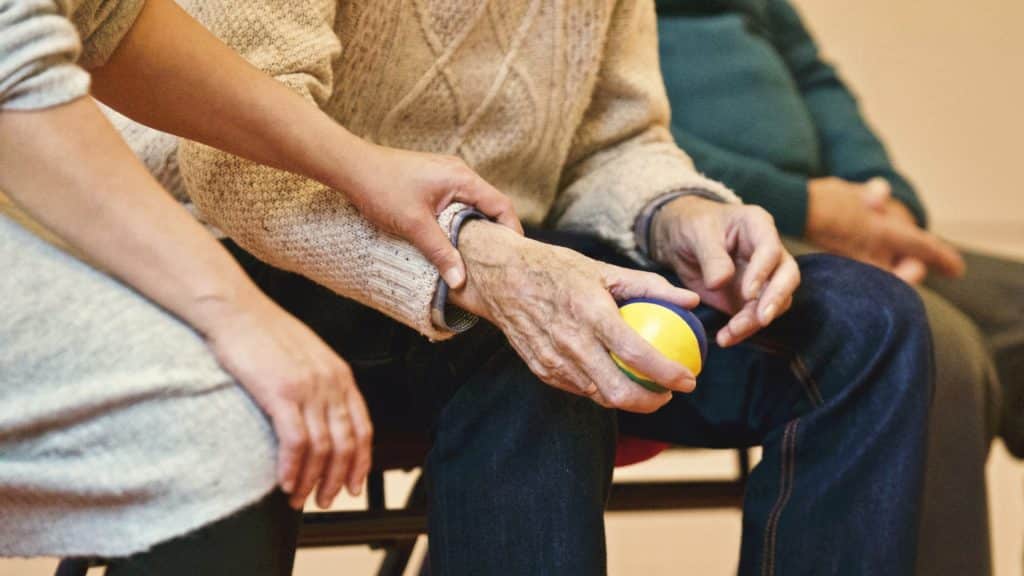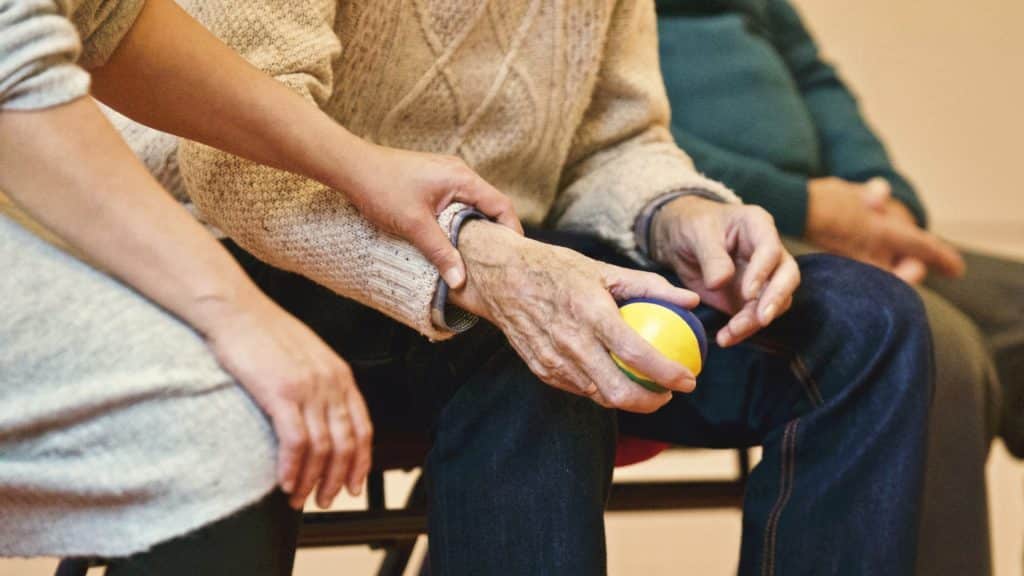 What Is Assisted Living?
Assisted living facilities generally provide a range of services for residents. People living in these facilities vary in independence levels. Some may need help doing chores like laundry and cooking. Others may be unable to do any chores and need help bathing and dressing.
Many facilities are designed to look and feel like apartment buildings or condos but with additional services and security.
Assisted living can be expensive, but it typically costs less than in-home care. For many families, this makes assisted living the best option.[1]
Assisted Living vs. a Nursing Home
Assisted living provides more services than an independent living community, but not as much as a nursing home. For patients who need more help, a nursing home with twenty-four-hour access to medical care may be necessary.[1]
Assisted Living Can Be Part of Care Transition
Assisted living facilities may be part of a retirement community or senior housing complex, or stand-alone facilities. Some are part of a nursing home, allowing patients to transition to the nursing facility as their needs change.
What Services Do Mesothelioma Patients Get in Assisted Living?
Although assisted living facilities are all different, they generally include the same basic services. Facilities typically provide more or less care depending on a person's needs. The costs of residence may also vary depending on which services a patient opts for in the residence contract.
Most assisted living facilities offer:
Monitoring and management of basic health care needs
Cleaning
Housekeeping
Laundry
Twenty-four-hour supervision and security
Meals and snacks
Social activities
Outings and recreation
Transportation
Medication reminders
Some facilities offer more personal care services for additional costs. This includes help with bathing, dressing, eating, using the bathroom, and basic, non-skilled care.
They may also have additional supervision for patients with cognitive or developmental disabilities or those with symptoms of dementia.
Which Services Are Not Available in Assisted Living?
Assisted living facilities do not generally provide skilled nursing care. These are services offered in nursing homes, such as 24-hour medical supervision, physical therapy, wound care, or administering medication. Many nursing homes now go by the term skilled nursing facilities to make the distinction clearer.
When Is it Time for Assisted Living?
Deciding to move to an assisted living facility is not an easy choice. It is natural for the patient to feel apprehensive about the transition. They may feel helpless or burdensome.
For the family member, making this choice may feel like shirking duty or family responsibility. Whether you are a mesothelioma patient choosing for yourself, or you are a family member deciding what is best for your loved one, there are many things to consider.
However, there are positive reasons to choose assisted living. Good reasons include social interaction for the patient and twenty-four-hour access to care.
How to Choose an Assisted Living Facility
It is important to choose a facility that makes everyone feel comfortable. Take time to visit facilities with the patient who will be living there. Go on tours, ask questions, and consider cost, health insurance, services offered, and location.
The most important consideration for choosing an assisted living facility is ensuring your loved one will receive adequate care. Think about the level of patient care needed. Be sure the facility offers services to meet those needs, and consider practical requirements, like the facility's proximity to family and friends and the overall cost.
Once you have selected facilities based on these basic requirements, visit and tour those on your list. Talk to residents and caregivers, ask questions and be sure you are satisfied with the answers.
Any reputable facility should make you feel comfortable with your choice, allowing you to spend time in the facility and observe activities. You can also check with the Better Business Bureau and your state government to see any complaints against a facility.
How to Transition to Assisted Living
Making the move from full independence to assisted living can be difficult for the patient and their loved ones. It means accepting that they can no longer fully support themselves.
Emphasize the Benefits of Moving to Assisted Living
Try to view the move as a positive one. There are many benefits to making this transition:
The patient no longer has to worry about home and yard chores.
They will have more time to spend with family and friends.
The facility provides recreation and activities.
The patient gets a built-in support system.
Visit Soon and Often
One of the best things about assisted living is that it frees up a lot of time for the patient. They no longer have to spend time on or worry about household chores. Use that extra time to spend with loved ones. If your family member is moving into assisted living, help them ease into it with regular visits.
Make it Feel Like Home
Assisted living is a lot like being in an apartment. Residents can bring in their own items and personalize the space. Bring special items and anything that makes it feel more like home to make the transition a little easier.
Get Involved and Make Friends
An assisted living facility can be a great social opportunity. If you're moving in, jump right into activities and get to know your neighbors. If your loved one is hesitant to move in, help them meet people and make new friends.
The Costs of Assisted Living
You want the best care, either for yourself or your loved one; however, there are practical considerations when choosing mesothelioma assisted living. Financial concerns can play a huge role in determining assisted living options. Most people pay for this kind of care out-of-pocket; although, some health insurance policies may provide coverage for long-term care.
The costs of assisted living vary by location, facility, and services. Expenses may increase if more services are needed. The price can be variable based on the location, but on average, it can be anywhere from $2,500 to more than $5,000 per month.
Medicare does not provide coverage for assisted living care; although, Medicaid may provide some assistance.[2] There are also additional limitations when transitioning from assisted living to the skilled nursing side.
Veterans can make claims for coverage through the Veterans Administration, but they have a monthly limit.[2] While this may not cover the entire cost of this service, it can be a huge help.
Transitioning to assisted living is difficult for anyone; however, when mesothelioma becomes advanced, caring for oneself becomes challenging, perhaps even impossible. Assisted living can be a great option.
Although these facilities provide necessary patient care, they can also be an excellent option for social and recreational activities. Many patients are more comfortable in assisted living than struggling on their own at home.
Get Your FREE Mesothelioma Packet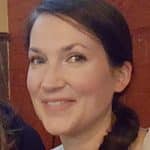 Mary Ellen Ellis has been the head writer for Mesothelioma.net since 2016. With hundreds of mesothelioma and asbestos articles to her credit, she is one of the most experienced writers on these topics. Her degrees and background in science and education help her explain complicated medical topics for a wider audience. Mary Ellen takes pride in providing her readers with the critical information they need following a diagnosis of an asbestos-related illness.
Get Your FREE Mesothelioma Packet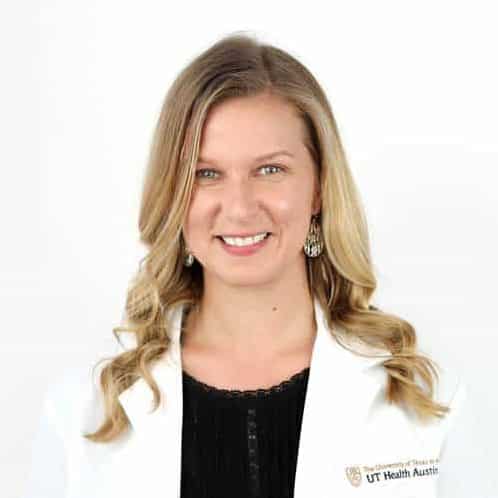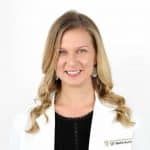 Anne Courtney has a Doctor of Nursing Practice degree and is an Advanced Oncology Certified Nurse Practitioner. She has years of oncology experience working with patients with malignant mesothelioma, as well as other types of cancer. Dr. Courtney currently works at University of Texas LIVESTRONG Cancer Institutes.