Mesothelioma Care Providers: The Specialists You May Encounter
This page has been fact checked by an experienced mesothelioma Patient Advocate. Sources of information are listed at the bottom of the article.
We make every attempt to keep our information accurate and up-to-date.
Free Mesothelioma Packet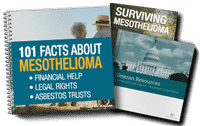 New treatment options
Learn from survivors
Veterans benefits & claims
File for your share of $30 billion in trust funds
Please Contact Us with any questions or comments.
You will encounter several different mesothelioma care providers during the process of diagnosis and treatment. Physicians and specialists perform tests to make a diagnosis and plan and implement treatment. Nurses, social workers, therapists, and other care providers offer supportive care.
Physicians
There are many different types of doctors that you may see during diagnosis and treatment. Often a patient will visit his or her family doctor first. Your doctor will likely recommend other experts and specialists to provide appropriate diagnosis and treatment.
Free Mesothelioma Packet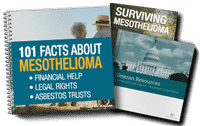 New treatment options
Learn from survivors
Veterans benefits & claims
File for your share of $30 billion in trust funds
Primary Care Physician
A primary care physician is your regular family doctor. Typically, this is the first doctor you will visit when you have any symptoms or illness. This physician is often the first stop for someone whose mesothelioma has become symptomatic.
People with pleural mesothelioma may think they are experiencing a bad cough, cold, or bronchitis. As a result, they will make an appointment to be tested by their primary care providers. From there, the primary care physician usually refers these patients to specialists who can narrow down the options until a final diagnosis is possible.
Oncologist
A primary care physician may rule out more common illnesses and suspect you have cancer. From there, he or she will refer you to an oncologist. An oncologist is a doctor who specializes in diagnosing and treating cancer. Oncologists can be further specialized by treatment strategy or cancer type.[1]
Through biopsies of lung tissue or fluid combined with imaging techniques like PET scans and MRIs an oncologist can provide an accurate diagnosis of mesothelioma. The oncologist will determine the type and stage of cancer and help you sort through treatment options. The oncologist will also coordinate with other specialized care providers.
Radiologist
A radiologist may work with an oncologist when they order imaging scans. He or she may also interpret imaging results to determine exact diagnosis. A radiologist may perform more imaging tests during the treatment process to determine progress.[2]
Thoracic Surgeon
If your treatment plan includes surgery, you may be referred to a thoracic surgeon. A thoracic surgeon specializes in surgical care of the chest cavity and all its organs, including the lungs.[3] For pleural mesothelioma, thoracic surgery is often a first or second line of defense against the disease. Your surgeon will work with other specialists for a combined treatment approach. For example, a radiation oncologist may provide radiation treatment before and after surgery.
Radiation Oncologist
If radiation therapy is part of your multi-modal treatment plan, you will be referred to a radiation oncologist. A radiation oncologist is a cancer doctor who specializes in radiation treatment. Your radiation oncologist will coordinate with other doctors to provide tailored care and treatment. For example, a radiation oncologist may work with surgeons and other oncologists who may prescribe chemotherapy as part of a combined treatment approach.
Nurses and Technicians
Although doctors diagnose, plan treatment, order tests, and interpret results, other medical professionals will be involved in treatment and daily care. Nurses and other technicians, like phlebotomists and radiology technicians, will generally administer actual treatments and diagnostic tests. You may also encounter lab technicians for blood work or in scanning rooms for imaging tests.
These support professionals provide the hard data the doctors analyze to effectively diagnose and treat your cancer. They are also responsible for helping patients feel comfortable and communicating needs and concerns to the physicians.
Social Workers
One of your care providers may refer you to an oncology social worker.[4] A social worker can point you toward support resources you can use to cope with your mesothelioma diagnosis and treatment. For example, he or she may refer you to mesothelioma support groups in your area or on the internet. A social worker may also refer your caregivers to a network of respite care providers. He or she may recommend counselors and therapists who understand the unique stresses mesothelioma patients and their families experience.
Caregivers
Although not technically medical professionals, caregivers—who are often family members—are those who work with mesothelioma patients on a daily basis. These caregivers coordinate appointments, administer medications, prepare meals, and often keep life moving forward during the treatment process.
As you go through this medical journey, you will encounter these and other professionals who are there to help you. Never be afraid to ask questions and insist on answers and explanations before moving forward with treatment. When you understand who you are working with and what roles they play, you may feel safer and more comfortable about being in their expert care.
Page Edited by Patient Advocate Dave Foster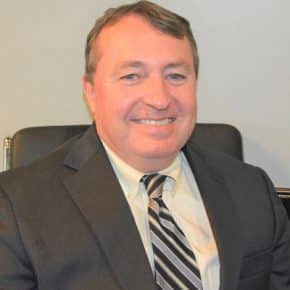 Dave has been a mesothelioma Patient Advocate for over 10 years. He consistently attends all major national and international mesothelioma meetings. In doing so, he is able to stay on top of the latest treatments, clinical trials, and research results. He also personally meets with mesothelioma patients and their families and connects them with the best medical specialists and legal representatives available.