Mesothelioma Care Providers: Your Medical Team
This page has been fact-checked by a Doctor of nursing practice specializing in Oncology and has experience working with mesothelioma patients.
Sources of information are listed at the bottom of the article. We make every attempt to keep our information accurate and up-to-date.
Please Contact Us with any questions or comments.
You will encounter several different mesothelioma care providers during the process of diagnosis and treatment. Physicians and specialists perform tests to make a diagnosis and plan and implement treatment. Nurses, social workers, therapists, and other care providers offer supportive care.
Finding a Cancer Treatment Center for Mesothelioma
Many, if not all, the care providers you need work at cancer treatment centers. These facilities specialize in treating cancer. Finding a good treatment center is your first step.
Only a handful of the best cancer hospitals staff experts in mesothelioma. When finding mesothelioma treatment near you, look for facilities with mesothelioma specialists on the cancer care team.
Mesothelioma specialists include physicians like oncologists and surgeons, but you also need many other healthcare professionals. The best cancer centers in the U.S. provide patients with teams of professionals that cover all aspects of patient care and support.
What Doctors Diagnose Mesothelioma?
If you have troubling and persistent symptoms, you'll see your primary care doctor first. They can diagnose many conditions and rule out others.
Ultimately, though, you need to see an oncologist for a diagnosis of cancer and to identify the type. If mesothelioma is a possibility, it is best to be evaluated by an oncologist with expertise in this rare cancer.
Pathologists are also essential in diagnosing mesothelioma. Pathologists are physicians who specialize in diagnosing diseases. They look at biopsy samples under a microscope to identify the cell type and tumor location and to help stage cancer.
Physicians on the Mesothelioma Care Team
There are many different types of doctors that you may see during diagnosis and treatment. Often a patient will visit their family doctor first. Your doctor will likely recommend other experts and specialists to provide appropriate diagnosis and treatment.
Primary Care Physician
A primary care physician is your regular family doctor. Typically, this is the first doctor you will visit when you have any symptoms or illness. This physician is often the first stop for someone whose mesothelioma has become symptomatic.
People with pleural mesothelioma may think they are experiencing a bad cough, cold, or bronchitis. As a result, they will make an appointment to be tested by their primary care providers.
From there, the primary care physician usually refers these patients to specialists who can narrow down the options to a final diagnosis.
Medical Oncologist
A medical oncologist is a doctor who specializes in diagnosing and treating cancer. Oncologists can be further specialized by treatment strategy or cancer type.[1]
An oncologist can provide an accurate diagnosis of mesothelioma through biopsies of lung tissue or fluid combined with imaging techniques like PET scans and MRIs.
The oncologist will determine the type and stage of cancer and help you sort through treatment options and are the primary person responsible for chemotherapy treatment. The oncologist will also coordinate with other specialized care providers. They
Radiologist
A radiologist may work with an oncologist for imaging scans. They may also interpret imaging results to determine an exact diagnosis. A radiologist may perform more imaging tests during the treatment process to determine progress.[2]
Thoracic Surgeon
If your treatment plan includes surgery, you may be referred to a thoracic surgeon. A thoracic surgeon specializes in the surgical care of the chest cavity and all its organs, including the lungs.[3]
For pleural mesothelioma, thoracic surgery is often a first or second line of treatment. Your surgeon will work with other specialists for a combined treatment approach. For example, a radiation oncologist may provide radiation treatment before and after surgery.
Radiation Oncologist
If radiation therapy is part of your multi-modal treatment plan, you will be referred to a radiation oncologist. A radiation oncologist is a cancer doctor who specializes in radiation treatment.
Your radiation oncologist will coordinate with other doctors to provide tailored care and treatment. For example, a radiation oncologist may work with surgeons and other oncologists who prescribe chemotherapy as part of a combined treatment approach.
Pulmonologist
A pulmonologist specializes in diseases that affect the lungs, including pleural mesothelioma. Your team might include a pulmonologist for diagnosis, staging, and treatment.
Pulmonologists often work with mesothelioma patients to strengthen their lungs. They provide palliative treatments that improve quality of life.
Learn more about top mesothelioma specialists, including those in your area, here.
Nurse Practitioners, Physician Assistants, and Nurses
Nurse Practitioners (NPs) are registered nurses who have a Masters's Degree and special licensing to assist the team in diagnosing and treating your cancer.
Physician Assistants (PAs) are also Masters's level prepared but might have their initial undergraduate degree in something other than nursing. They often do routine tasks so physicians can give their attention to other things.
Nurses play a big role in patient care and safety. Some specialize in particular areas of medicine, like cancer or administering chemotherapy. They do much of the hands-on work of caring for patients. Nurses also educate patients, communicate between patients and doctors, and provide important emotional support.
Allied Health Professionals and Other Staff
Although doctors diagnose, plan treatment, order tests, and interpret results, other medical professionals will be involved in treatment and daily care:
Dietitians
Rehabilitation specialists
Physical and occupational therapists
Respiratory therapists
Phlebotomists
Radiology technicians
These support professionals provide the hard data the doctors analyze to diagnose and treat your cancer effectively. They are also responsible for helping patients feel comfortable and communicating their needs and concerns to the physicians.
Social Workers and Mental Health Professionals
One of your care providers may refer you to an oncology social worker.[4] A social worker can point you toward support resources you can use to cope with your mesothelioma diagnosis and treatment.
For example, they may refer you to mesothelioma support groups in your area or on the internet. A social worker may also refer your caregivers to a network of respite care providers.
Social workers may recommend counselors and therapists who understand the unique stresses mesothelioma patients and their families experience. Cancer patients often struggle with mental health issues, such as depression and anxiety. Caring for mental health is important for improving quality of life.
Caregivers
Although not technically medical professionals, caregivers—who are often family members—work with mesothelioma patients daily. These caregivers coordinate appointments, administer medications, prepare meals, and often keep life moving forward during the treatment process.
Who Leads the Mesothelioma Medical Team?
You might have one physician leading the team and coordinating care, or your team might have a handful of physicians sharing this duty.
Often the team leader depends on your primary treatment. If your main treatment is surgery, a thoracic surgeon is likely to be the leader. Otherwise, a medical oncologist usually leads the care team.
Can I Work With All the Specialists I Need at a Cancer Treatment Center?
You should be able to find most or all of the healthcare providers you need at a treatment facility. The larger the facility, the more specialists will be on staff.
If you don't seek treatment at a location with a dedicated mesothelioma team, it may be harder to find all the experts you need in one place. Your team can refer you to outside providers to get any additional care.
What Is the Best Hospital for Mesothelioma?
There is no single best hospital or cancer center for mesothelioma patients. The best options have mesothelioma specialists, comprehensive services, the latest treatments, and access to clinical trials.
There are several top cancer hospitals in the U.S. with mesothelioma departments and specialists, including:
How Do I Find Care Providers and Specialists Near Me?
Mesothelioma is a rare cancer, which means you may struggle to find specialists close to where you live. If you are able to travel to one of the best cancer hospitals in the world or U.S., that would be ideal. But it's not possible for most patients.
Our state directory can point you to treatment centers and the nation's leading mesothelioma experts nearest to you. Depending on your location, you may need to travel for the best care.
As you go through this medical journey, you will encounter these and other professionals who are there to help you. Never be afraid to ask questions and insist on answers and explanations before moving forward with treatment. When you understand who you are working with and what roles they play, you may feel safer and more comfortable being in their expert care.
Get Your FREE Mesothelioma Packet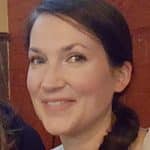 Mary Ellen Ellis has been the head writer for Mesothelioma.net since 2016. With hundreds of mesothelioma and asbestos articles to her credit, she is one of the most experienced writers on these topics. Her degrees and background in science and education help her explain complicated medical topics for a wider audience. Mary Ellen takes pride in providing her readers with the critical information they need following a diagnosis of an asbestos-related illness.
Get Your FREE Mesothelioma Packet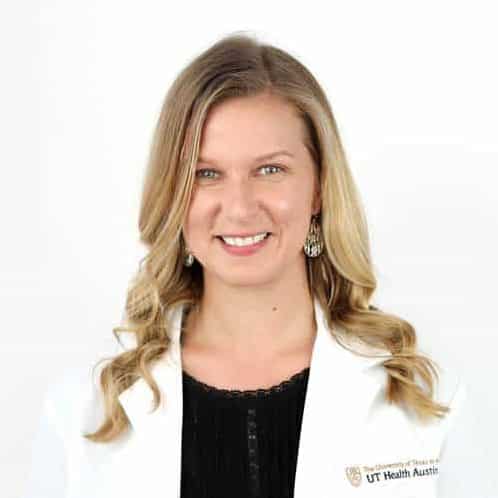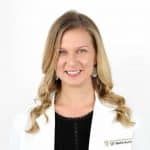 Anne Courtney has a Doctor of Nursing Practice degree and is an Advanced Oncology Certified Nurse Practitioner. She has years of oncology experience working with patients with malignant mesothelioma, as well as other types of cancer. Dr. Courtney currently works at University of Texas LIVESTRONG Cancer Institutes.