The University of Chicago Comprehensive Cancer Center, Chicago
This page has been fact checked by an experienced mesothelioma Patient Advocate. Sources of information are listed at the bottom of the article.
We make every attempt to keep our information accurate and up-to-date.
Please Contact Us with any questions or comments.
The University of Chicago Comprehensive Cancer Center is recognized by the National Cancer Institute for its dedication to excellence in treatment, patient support, research, and basic science. Patients with mesothelioma are often referred to the Cancer Center for expert treatment, expert staff, and to consult with mesothelioma specialist Dr. Hedy Lee Kindler.
About the University of Chicago Cancer Center
A prestigious institution founded in 1890, the Cancer Center is a part of the medical campus of the University of Chicago. The medical school was established in 1898.
Over the years, the hospital system has expanded and grown to include several facilities. This included a Home for Destitute and Crippled Children and the Chicago Lying-In Hospital for women in its early years. In 1933, it added a dental clinic for poor patients.
In the 1950s, the University of Chicago added cancer centers to its list of specialty facilities. The school established the current Comprehensive Cancer Center in 1973. It did not receive its official designation from the National Cancer Institute (NCI) until 2008.[1]
An NCI-Designated Comprehensive Cancer Center
Only 6,948 facilities across the U.S. have been honored by the NCI distinction of being a Comprehensive Cancer Center. For the University of Chicago, this designation means they have been recognized for decades of effort in making its facility state-of-the-art.
To receive the NCI designation, a cancer center must show that it is a leader in treating and researching cancer, that it conducts high-quality and innovative research, and that the research conducted leads to actual improved outcomes for patients.
As a part of the NCI program, the University of Chicago Comprehensive Cancer Center receives significant government funding for its research projects and clinical trials.
The Mesothelioma Program
The University of Chicago Comprehensive Cancer Center has been providing specialist care for malignant mesothelioma for over twenty-five years.
Most medical facilities, and even many cancer centers, do not have the resources or specialists for mesothelioma. At the University of Chicago, the Mesothelioma Program has decades of experience treating mesothelioma patients and leading research into this insidious kind of cancer.
The goal of the Program is to reduce mesothelioma to a chronic, rather than life-threatening, medical condition or to use research and treatments to eventually eradicate mesothelioma.[2]
The approach used to treat mesothelioma patients involves working as a collaborative team. The multi-disciplinary approach is better when dealing with a complicated cancer like mesothelioma. Patients often need a variety of experts, from diagnosis to treatment, and supportive services, to get the best care.
Because of the focus on mesothelioma and the list of experts working here, the Mesothelioma Program is among the largest such programs in the U.S. It is the largest program devoted entirely to mesothelioma in the Midwest.[2]
Mesothelioma Treatment
Treatment at the Mesothelioma Program at the University of Chicago is strongly focused on using a variety of treatments for a multi-modal approach, including using the newest treatment strategies that come directly from mesothelioma research.
Patients here can expect to be offered a range of treatments with an individualized approach. A patient may receive any combination of surgery, chemotherapy, radiation therapy, immunotherapy, gene therapy, targeted therapy, and any other treatments that may help slow the cancer or make the patient feel more comfortable.
Mesothelioma Specialists
The Mesothelioma Program is led by Dr. Hedy Kindler and staffed by experts in this type of cancer and different areas of medicine: pathologists, radiologists, medical oncologists, radiation oncologists, and surgeons.
Dr. Kindler specializes in gastrointestinal oncology but is also a leading expert in all types of mesothelioma, including peritoneal mesothelioma. Dr. Kindler's interest in mesothelioma began early as she witnessed her father passing away from this terrible cancer.[3]
Dr. Kindler now holds several titles at the University of Chicago, including professor of medicine, director of gastrointestinal oncology, and director of the Mesothelioma Program.
As a leading expert in the disease, she has been a big part of focusing research on clinical trials that will make the biggest difference to patients, and she has helped shape the direction of the Program.[3]
Research and Clinical Trials
The Cancer Center is an important center for research, and it has made notable breakthroughs. These include the discovery in 2002 that combining cisplatin and pemetrexed, two different chemotherapy drugs, could significantly extend the lives of patients being treated for pleural mesothelioma while also relieving many of their symptoms caused by the cancer.
Other important areas of research that scientists and physicians focus on include:
Gene therapy
Hormone therapy
Bone marrow transplants
Molecular genetics
Cancer immunology
Cell signaling
Risk factors for cancer
Early diagnosis
Prevention
Clinical trials and research involve many types of cancer, including mesothelioma. The Cancer Center and Mesothelioma Program have several mesothelioma clinical trials ongoing.
These include a phase III trial of a particular combination of chemotherapy drugs, phase II trials of immunotherapy and chemotherapy drugs, and several phase I trials of targeted drugs and therapies and chemotherapy drugs.
Patients who seek care at the University of Chicago Comprehensive Cancer Center are in good hands, especially those with mesothelioma. This is one of the few cancer centers in the country with a staff of experts with knowledge of this complicated cancer and a dedicated mesothelioma program.
Patients can also expect access to advanced treatments not yet available to the general public and one or more of numerous clinical trials.
Get Your FREE Mesothelioma Packet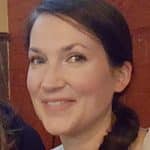 Mary Ellen Ellis has been the head writer for Mesothelioma.net since 2016. With hundreds of mesothelioma and asbestos articles to her credit, she is one of the most experienced writers on these topics. Her degrees and background in science and education help her explain complicated medical topics for a wider audience. Mary Ellen takes pride in providing her readers with the critical information they need following a diagnosis of an asbestos-related illness.
Get Your FREE Mesothelioma Packet
Page Edited by Patient Advocate Dave Foster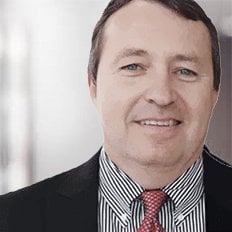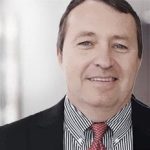 Dave has been a mesothelioma Patient Advocate for over 10 years. He consistently attends all major national and international mesothelioma meetings. In doing so, he is able to stay on top of the latest treatments, clinical trials, and research results. He also personally meets with mesothelioma patients and their families and connects them with the best medical specialists and legal representatives available.