This page has been fact checked by an experienced mesothelioma Patient Advocate. Sources of information are listed at the bottom of the article.
We make every attempt to keep our information accurate and up-to-date.
Please Contact Us with any questions or comments.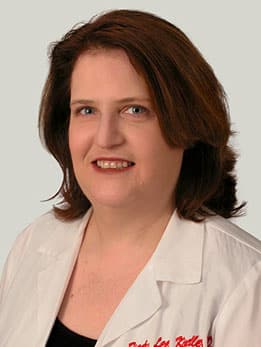 Hedy Lee Kindler, M.D. is a gastrointestinal oncologist at the University of Chicago Comprehensive Cancer Center where she is an associate professor of medicine. She directs the Gastrointestinal Oncology Program there as well as the Mesothelioma Program.

Dr. Kindler has contributed to many research projects focusing on mesothelioma and other cancers and organizes clinical trials to test new treatments.[1]
Education
Unlike many physicians, Dr. Kindler had a personal experience with mesothelioma. The death of her father led to her dedication to medicine in general and mesothelioma in particular.
Dr. Kindler earned her undergraduate degree in biology from Yale University and her medical degree from the State University of New York.[2]
After earning her medical degree, Kindler then completed a residency in internal medicine at the University of California Los Angeles and the Montefiore Medical Center. She focused on mesothelioma through a fellowship at Memorial Sloan Kettering Cancer Center in Boston, where she focused on hematology and oncology.[2]
Current Position
After finishing her fellowship in Boston, Dr. Kindler spent three years at the Roswell Park Cancer Institute in Buffalo, New York. She currently holds three professional positions at the University of Chicago:
Professor of Medicine
Associate Vice Chair for Clinical Research
Director of the Mesothelioma Program
Director of Gastrointestinal Oncology
Dr. Kindler specializes in pancreatic cancer and gastrointestinal stromal tumors in addition to treating mesothelioma patients.[2]
Contributions to Mesothelioma Research
Dr. Kindler is devoted to helping patients living with difficult cancers like mesothelioma. She provides patient care and treatment but also focuses on extending the knowledge of these devastating diseases. Her mesothelioma research has largely focused on chemotherapy drugs like Gemcitabine and Alimta.[3]
Dr. Kindler is also responsible for several clinical trials. This research includes phase II studies investigating the safety and efficacy of high-dose chemotherapy drugs. Another study Dr. Kindler led compared CT scans and techniques to provide more accurate mesothelioma diagnoses.
Her research has been published in more than 100 journal articles. She was recently appointed the Associate Vice Chair for Clinical Research at the University of Chicago.[1]
Professional Organizations and Honors
As a leading expert in mesothelioma, Dr. Kindler has received many accolades and belongs to several professional organizations.
These organizations include the Alliance for Clinical Trials in Oncology, the American Society of Clinical Oncology, the Mesothelioma Foundation, the International Mesothelioma Interest Group, the American Association for Cancer Research, and the International Association for the Study of Lung Cancer.[2]
Dr. Kindler has also served as president of the International Mesothelioma Interest Group. She acts as an associate editor for the journal Lung Cancer, has published many of her own studies, and co-authored others. She is active on committees including the Mesothelioma Foundation's Science Advisory Board and the National Cancer Institute Pancreatic Task Force.
Dr. Kindler has been named a top doctor in the United States and Chicago and was awarded the Asbestos Disease Awareness Organization's Selikoff Lifetime Achievement Award. She has also won research and patient care awards, including Mimi Ashton/ALCASE Award for Outstanding Patient Care.
As a true mesothelioma expert, Dr. Kindler sees over 100 mesothelioma patients each year. She is also dedicated to providing these patients with the best care. Her goal is to turn mesothelioma into a manageable, chronic condition rather than a death sentence. Dr. Kindler works tirelessly to bring awareness of the harm asbestos can cause; the harm she witnessed firsthand with her own father.
Get Your FREE Mesothelioma Packet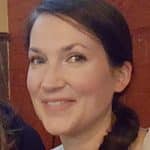 Mary Ellen Ellis has been the head writer for Mesothelioma.net since 2016. With hundreds of mesothelioma and asbestos articles to her credit, she is one of the most experienced writers on these topics. Her degrees and background in science and education help her explain complicated medical topics for a wider audience. Mary Ellen takes pride in providing her readers with the critical information they need following a diagnosis of an asbestos-related illness.
Get Your FREE Mesothelioma Packet
Page Edited by Patient Advocate Dave Foster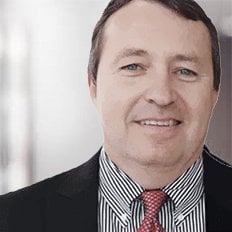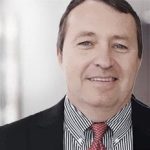 Dave has been a mesothelioma Patient Advocate for over 10 years. He consistently attends all major national and international mesothelioma meetings. In doing so, he is able to stay on top of the latest treatments, clinical trials, and research results. He also personally meets with mesothelioma patients and their families and connects them with the best medical specialists and legal representatives available.