Sutent (sunitinib) for Mesothelioma
This page has been fact checked by a Doctor of Pharmacy who specializes in Oncology. Sources of information are listed at the bottom of the article.
We make every attempt to keep our information accurate and up-to-date.
Please Contact Us with any questions or comments.
Sutent (sunitinib) is an oral medication approved to treat carcinoid tumors and kidney cancer different from standard chemotherapy. Recent studies show this drug could help some patients with mesothelioma. Continued research is needed to discover biomarkers that could determine which patients would benefit from Sutent.
What Is Sutent?
Sutent is the brand name of a medication with the generic name of sunitinib. It was first approved by the U.S. Food and Drug Administration (FDA) in 2006.
What Is Sunitinib Used For?
The FDA has approved Sutent to treat[1]
Gastrointestinal stromal tumor
Advanced renal cell carcinoma
Progressive and well-differentiated pancreatic neuroendocrine tumors
Off-label uses for Sutent include other cancers:[2]
Relapsed renal cell carcinoma
Recurrent chordoma
Soft tissue sarcoma
Thyroid carcinoma
Thymic carcinoma
Is Sunitinib a Chemotherapy Drug?
Sunitinib is used like a chemotherapy drug in that it treats cancer. However, it is not considered chemotherapy. Sutent is a targeted treatment, which means it targets specific proteins that contribute to the growth of cancer cells.
This is different from chemotherapy drugs, which are not targeted. They act on many cells in the body, including healthy cells. This is why chemotherapy causes so many harmful side effects.
How Long Do You Take Sunitinib?
Unlike many chemotherapy drugs, Sutent is taken as an oral tablet, making dosing more convenient for patients. Like traditional chemotherapy, Sutent is given in cycles. There is time allotted between cycles for the body to recover from treatment.[1]
How Does Sunitinib Work?
Sutent is a multi-receptor tyrosine kinase inhibitor. It targets several cell receptors and kinases, enzymes on the surface of cells. These enzymes play an important role in how cancer grows and spreads.
By targeting these enzymes, Sutent halts signaling inside the cell. Specifically, it inhibits the formation of new blood vessels required for tumor growth. It also inhibits the division of cancer cells and helps trigger cell death.
Some types of cancers are especially driven by mutations in receptor tyrosine kinases. This is why Sutent was first approved for a few particular cancers. This is also the reason Sutent may work for some mesothelioma patients. Mesothelioma is a complex cancer and is different in every individual.
In some patients, the receptor tyrosine kinases play an important role in how the cancer grows, while in other patients, they may not. Researchers are still investigating which patients can benefit from this targeted drug therapy.
What Are the Side Effects of Sunitinib?
Even with highly targeted drugs, there are potential side effects and adverse reactions. For Sutent, the most commonly reported side effects are:[1]
Fatigue
Weakness
Fever
Nausea
Diarrhea
Vomiting
High blood pressure
Abdominal pain
Peripheral edema
Constipation
Skin rashes
Skin discoloration
Skin dryness
Back pain
Changes in taste
Cough
Shortness of breath
Anorexia
Bleeding
Sutent can also cause hand and foot syndrome, resulting in cracked skin, stinging sensation, redness, swelling, thickening, and blistering on the palms of the hands and soles of the feet.
Are There Any Serious Complications of Sunitinib?
The FDA reserves the black box warning for serious side effects and complications that may be severe or life-threatening. Sutent carries a black box warning concerning liver toxicity.
The drug has been shown to sometimes cause significant damage to the liver. This damage could be potentially severe and life-threatening. Patients should be carefully screened for liver damage before using Sutent and continue regular liver monitoring while taking it.
Some patients with a history of liver disease or heavy alcohol use may not be good candidates for the sunitinib. Patients should watch for signs of liver damage, including yellowing eyes and skin, itchiness, dark urine, and pain in the upper right abdominal area.[1]
Can Sutent Treat Mesothelioma?
Sutent is not approved by the FDA to treat mesothelioma. However, researchers are evaluating it as a possible treatment for this difficult cancer.
Which Mesothelioma Patients Benefit from Sunitinib?
Because Sutent is a targeted drug and the molecular makeup of cancer differs between each patient, some patients may respond well while others do not; therefore, this drug will affect tumor growth in some patients and not others.
This is in contrast to traditional chemotherapy drugs, which are not very targeted and tend to work on any fast-growing cells, cancerous or healthy.
How Long Does Sutent Prolong Life?
Preliminary results from a phase II clinical trial with Sutent show that this drug may not be useful in mesothelioma patients as a single agent. Overall average survival time was just over eight months, which is not a great improvement over other treatments.[3]
However, other studies have been more promising. One phase II clinical trial involving fifty-three mesothelioma patients who had previously undergone chemotherapy that did not slow disease progression showed some positive effects.
In this study, 12% of patients had a reduction in tumor size, and 65% saw stable disease. Only 22% of the patients saw no benefit. Researchers attempted to determine if certain biomarkers could indicate which patients would respond well to Sutent but were unsuccessful.
They concluded that the drug could be used in mesothelioma patients. However, more work is necessary to pinpoint biomarkers to help determine which patients will respond favorably to the drug.[4]
How Can Mesothelioma Patients Access Sunitinib?
Sunitinib is not a standard treatment for mesothelioma. If you want to learn more about it, talk to your medical team. They can help you determine if you are a good candidate for trying Sutent or if you qualify for any clinical trials.
Sutent is a new targeted therapy that can potentially treat various types of cancer, possibly including mesothelioma. Targeted drugs like Sutent make cancer treatment more individualized and hopefully more effective with fewer patients not responding to treatment.
Currently, Sutent may have some value in treating mesothelioma, but not in all patients. As researchers discover more about the medication and disease, they hope to identify biomarkers that will indicate who will benefit from treatment with Sutent.
Get Your FREE Mesothelioma Packet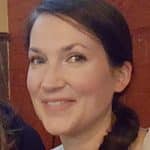 Mary Ellen Ellis has been the head writer for Mesothelioma.net since 2016. With hundreds of mesothelioma and asbestos articles to her credit, she is one of the most experienced writers on these topics. Her degrees and background in science and education help her explain complicated medical topics for a wider audience. Mary Ellen takes pride in providing her readers with the critical information they need following a diagnosis of an asbestos-related illness.
Get Your FREE Mesothelioma Packet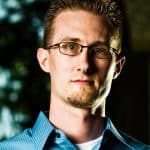 Kyle J. Becker, PharmD is certified by the Board of Pharmacy Specialties in Oncology Pharmacy. Dr. Becker earned his pharmacy degree from Shenandoah University and he currently serves as an oncology pharmacist at Parkview Cancer Institute.