Unresectable Mesothelioma: What It Means
This page has been fact checked by a PhD who specializes in cancer research. Sources of information are listed at the bottom of the article.
We make every attempt to keep our information accurate and up-to-date.
Please Contact Us with any questions or comments.
Unresectable mesothelioma is a diagnosis that means cancer cannot be treated surgically. These patients are not candidates for surgery because the cancer has spread too far throughout the body. Chemotherapy is the most typical treatment for unresectable mesothelioma.
What Does "Unresectable" Mean?
The word "unresectable" indicates that a tumor cannot be entirely removed from the body by surgery alone and that other treatment methodologies will be necessary for effective treatment.
Unresectable Does Not Mean Untreatable
Although there is no cure for mesothelioma of any type, patients who are eligible for surgery typically survive the diagnosis longer.
Even so, finding out that your cancer is unresectable does not mean there is no hope. It does not mean that your tumor is untreatable.
It simply means that your tumors cannot be surgically removed. There are still several treatments your oncologist can use to fight the malignant mesothelioma in your body.
Unresectable Does Not Mean Incurable
While most unresectable mesothelioma tumors are at an advanced stage of the disease, it may be possible to use curative treatments in the hope of extending life expectancy (as well as increasing quality of life) for the person with cancer.
Although there is no cure for unresectable mesothelioma, new treatments are constantly being explored and showing promise in the battle against advanced-stage mesothelioma.
What Is the Treatment for Mesothelioma That Is Unresectable?
Even if your tumors cannot be removed by surgery alone, treatment options are available, both curative and palliative, for people with unresectable mesothelioma cancer.
Chemotherapy
Chemotherapy is an option for people whose tumors are unresectable. What a surgeon cannot remove, chemotherapy drugs may be able to treat.
For example, chemo drugs such as pemetrexed can slow the growth and spread of the cancer, thus preventing metastasis and keeping cancer progression at bay.
Chemotherapy is often the first line of treatment for unresectable malignant mesothelioma tumors. Platinum-based chemotherapy is the current first-line standard therapy for unresectable malignant mesothelioma patients.
Studies also showed promising results for bidirectional chemotherapy in unresectable mesothelioma patients when they received treatment with a combination of intravenous cisplatin-pemetrexed and intraperitoneal cisplatin treatment. This treatment allows patients to undergo surgery even if they were initially unresectable mesothelioma patients.[1]
Immunotherapy
Recently, researchers have investigated immune-checkpoint inhibitors as immunotherapy drugs for mesothelioma patients. This treatment has fewer serious side effects and shows great promise in treating parts of the tumor that a surgeon's scalpel cannot reach.
A phase 2 Japanese clinical trial showed very good results in patients in response to Nivolumab treatment. They approved the use of nivolumab in unresectable recurrent malignant mesothelioma patients.[2] The FDA-approved nivolumab combined with ipilimumab for treating unresectable pleural mesothelioma in 2020.[3]
Early clinical trials using these immunotherapy drugs proved that they could extend life expectancy for patients with unresectable mesothelioma.
Depending on whether patients received one or both of the medications, overall survival was 11.9 months and 15.9 months, major improvements compared to chemotherapy alone. Some of the patients in this trial were still alive at the study cutoff point of 20.1 months.[4]
Palliative Treatments
Palliative treatments comfort the person who has cancer. Rather than trying to cure the cancer, palliative measures increase a cancer patient's quality of life by alleviating pain and discomfort caused by the cancer.
Such treatments may include pain-killing medications or draining fluid from the lungs or abdominal cavity to relieve pressure.
For people with incurable cancer, palliative treatments ensure that patients have a higher quality of life, even with aggressive cancer. Such treatments are often combined with curative therapies to reduce suffering.
Clinical Trials
Clinical trials are often conducted to discover new treatments that may prove effective in the battle against mesothelioma cancer. Each clinical trial has a specific focus, and many of them aim to study and treat people with unresectable, advanced-stage mesothelioma tumors.
To find out if clinical trial participation is an option for you, discuss your interest at your next appointment with your oncologist. They should be able to point you in the right direction so that you can find the resources you need to become a clinical trial participant.
What Is the Prognosis for Unresectable Mesothelioma?
The prognosis for any type of malignant mesothelioma is poor. There is no cure for pleural, pericardial, or peritoneal mesothelioma. Patients who are eligible for surgery have the best outcomes.
Patients with unresectable mesothelioma have a poorer prognosis and lower overall survival times. According to statistics, the five-year survival rate for localized mesothelioma, which can be treated surgically, is 20%. For unresectable mesothelioma, it is just 8%.[5]
Unresectable mesothelioma has low survival rates, but you still have treatment options. The advances in immunotherapy are giving patients more time and palliative treatment makes your remaining time more comfortable.
Get Your FREE Mesothelioma Packet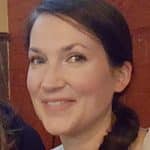 Mary Ellen Ellis has been the head writer for Mesothelioma.net since 2016. With hundreds of mesothelioma and asbestos articles to her credit, she is one of the most experienced writers on these topics. Her degrees and background in science and education help her explain complicated medical topics for a wider audience. Mary Ellen takes pride in providing her readers with the critical information they need following a diagnosis of an asbestos-related illness.
Get Your FREE Mesothelioma Packet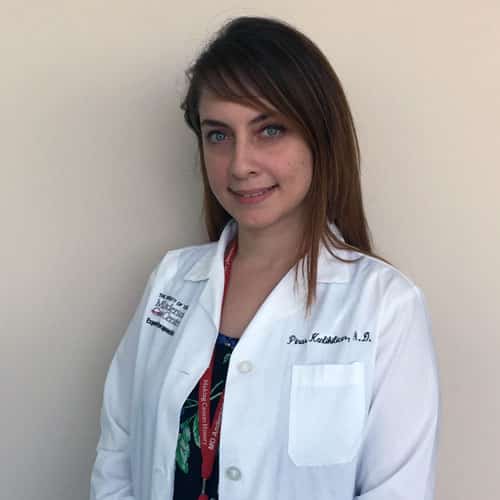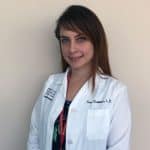 Dr. Pinar Kanlikilicer has a PhD in Biomedical Engineering. She completed her 5-years of postdoctoral training in the Department of Experimental Therapeutics at MD Anderson Cancer Center. She is currently working in the field of cancer as a research scientist.