Malignant Mesothelioma
This page has been fact checked by a Medical Doctor who specializes in mesothelioma. Sources of information are listed at the bottom of the article.
We make every attempt to keep our information accurate and up-to-date.
Please Contact Us with any questions or comments.
Malignant mesothelioma is a rare cancer caused by asbestos exposure and it usually affects the lining of the lungs or abdomen. Treatment strategies for mesothelioma often include a combination of surgery and chemotherapy. Average life expectancy for this aggressive cancer is about 12 months after diagnosis.
Free Mesothelioma Packet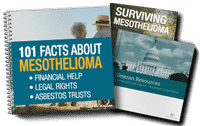 New treatment options
Learn from survivors
Veterans benefits & claims
File for your share of $30 billion in trust funds
Free consultation with Dave, our Patient Advocate, on how to quickly recover compensation from the $30 billion asbestos trust, veteran benefits, and by filing legal claims.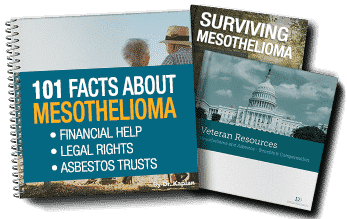 For quicker compensation for medical and other expenses – call Dave today!
Get started now on recovering from the $30 billion in Asbestos Trust Funds, veteran benefits and/or filing a legal claim.