Malignant Mesothelioma
This page has been fact checked by a Medical Doctor who specializes in mesothelioma. Sources of information are listed at the bottom of the article.
We make every attempt to keep our information accurate and up-to-date.
Please Contact Us with any questions or comments.
Malignant Mesothelioma Definition: Malignant mesothelioma is a rare and aggressive cancer that affects the lining of the lungs, abdomen, and/or heart. Rarely it can involve the testes. It is usually caused by exposure to asbestos in the workplace.
Oncologists and specialists offer a number of therapies that can help prolong survival and minimize symptoms and discomfort. In most cases all types of mesothelioma are too aggressive and too far advanced at the time of diagnosis to be cured. Average life expectancy is just 12 months after diagnosis.
Free Mesothelioma Packet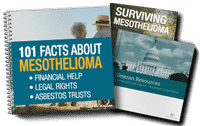 New treatment options
Learn from survivors
Veterans benefits & claims
File for your share of $30 billion in trust funds
Free consultation with Dave, our Patient Advocate, on how to quickly recover compensation from the $30 billion asbestos trust, veteran benefits, and by filing legal claims.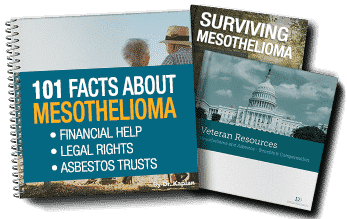 For quicker compensation for medical and other expenses – call Dave today!
Get started now on recovering from the $30 billion in Asbestos Trust Funds, veteran benefits and/or filing a legal claim.