Do Some Forms of Asbestos Carry More Mesothelioma Risk?
This page has been fact-checked by a Doctor of nursing practice specializing in Oncology and has experience working with mesothelioma patients.
Sources of information are listed at the bottom of the article. We make every attempt to keep our information accurate and up-to-date.
Please Contact Us with any questions or comments.
Medical experts only discovered asbestos's association with the aggressive, rare cancer known as mesothelioma many years after it gained global popularity as an insulating material.[1] All types of asbestos are dangerous, but some forms carry more mesothelioma risk, including crocidolite.
Chrysotile
Also referred to as "white asbestos," chrysotile is the type of asbestos most often found in construction products. It is categorized as a serpentine mineral.[2] The other types of asbestos are amphibole minerals.
Chrysotile carries a slightly lower but still significant risk of mesothelioma with exposure. Most modern materials containing chrysotile asbestos are non-friable. Also, the fibers of other types of asbestos stay in the body longer, increasing the risk of damage and illness.[3]
Amosite
Commonly called "brown asbestos," amosite reinforces thin cement sheets, such as for pipe or floor insulation. It is the second most common form found in U.S. buildings.[2]
This form of asbestos is very hazardous if inhaled or ingested; therefore, people who live in older homes should take caution if their pipe insulation or cement flooring show signs of deterioration. Deterioration of asbestos-reinforced cement allows the carcinogenic fibers to become airborne, where anyone can inhale them.[2]
Anthophyllite
This rare type of asbestos is yellowish-gold in color. Seldom used in industrial applications, anthophyllite is commonly found alongside talc deposits. People who work in talc mines are at an increased risk of exposure and have a moderate-to-severe risk of developing mesothelioma.
Because this form of asbestos gets mixed up with talc, talcum powder products were thought to be carcinogenic for some time. It was the asbestos that was the actual culprit, however.[4]
Actinolite
Actinolite asbestos has a greenish hue. Never specifically used in industrial applications, actinolite was often accidentally mined alongside naturally occurring talc deposits.
Actinolite is also sometimes in and around vermiculite deposits.[5] Vermiculite is a popular potting soil additive. Accidental exposure to it has occurred but is no longer common.
Strict enforcement of vermiculite processing regulations later may have reduced the risk of exposure. Actinolite exposure does carry a risk of mesothelioma.
Tremolite
Whitish-to-green in color, tremolite can be found in deposits along with talc and vermiculite, as well as chrysotile asbestos. This led to accidental exposure for miners and people working at processing plants for any of these other materials.[6]
Tremolite was also used in paint, insulation, roofing materials, sealants, and other construction products. It is no longer mined and has been found to have been involved in many diagnoses of asbestos-related illnesses.[2]
Crocidolite
The most hazardous form of asbestos is crocidolite. This so-called "blue asbestos" consists of extremely fine, sharp fibers. This structure makes them dangerously easy to inhale, ingest, or transport on clothing.[2]
Crocidolite gained infamy in Australia for its use as a loose form of wall and attic insulation sold under the brand name "Mr. Fluffy." Manufacturers advertised it as a safe, inexpensive way to insulate homes.
However, the increase in mesothelioma diagnoses among crocidolite processing workers and blue asbestos miners (as well those who lived near factories and mines) tells a different story.[7]
Even today, many homes in Australia contain unremediated "Mr. Fluffy" insulation. This causes serious concerns over what the future holds. The latency period with mesothelioma is particularly long, so those exposed in infancy may appear healthy until symptoms develop decades later.
Get Your FREE Mesothelioma Packet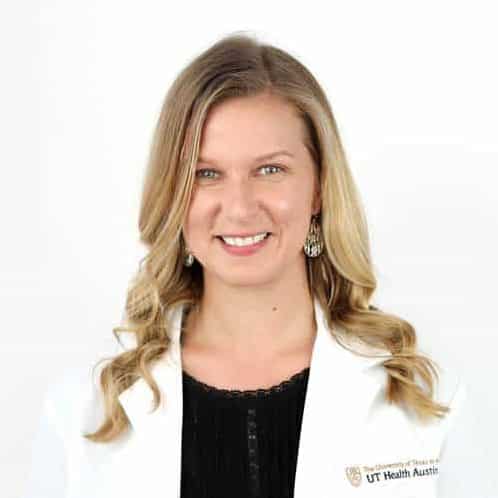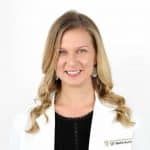 Anne Courtney has a Doctor of Nursing Practice degree and is an Advanced Oncology Certified Nurse Practitioner. She has years of oncology experience working with patients with malignant mesothelioma, as well as other types of cancer. Dr. Courtney currently works at University of Texas LIVESTRONG Cancer Institutes.