New Mexico Mesothelioma Lawyer
This article has been fact checked by an experienced mesothelioma attorney. Sources of information are listed at the bottom of the article.
We make every attempt to keep our information accurate and up-to-date.
Please Contact Us with any questions or comments.
Hundreds of deaths over the last decade in New Mexico resulted from asbestos-related illnesses like mesothelioma, lung cancer, and asbestosis. Asbestos exposure for most victims occurred at work, including at industrial workplaces and in the military. New Mexico mesothelioma lawyers help these victims file lawsuits and make cases for compensation from mesothelioma settlements or asbestos trust funds.
Get Financial Help Now
Get Help from the Top Mesothelioma Law Firms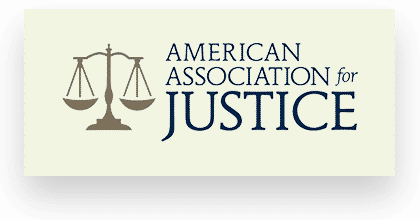 Free Consultation
Brochures from Top Law Firms
Testimonials
Black Law Group – Leading New Mexico Mesothelioma Lawyers
New Mexico residents who have been affected by mesothelioma or another asbestos-related disease can rely on Black Law Group for aggressive legal representation and personalized attention.
The firm prides itself on being both compassionate and tenacious, applying a wealth of litigation resources, innovative strategies, and cutting-edge technology to its clients' best advantage.
Black Law Group's focus is on providing powerful advocates for those whose lives have been changed by the negligence of others. They have recovered millions of dollars for clients and will fight for you and your family.
Client Reviews
Black Law Group gets results. Their attorneys have brains and a killer instinct. When combined with their easy-going style, their adversaries lose their balance and lose their cases.
–Geoff A.
First and foremost, thank you for your professional service, insights, ideas, expectations, and honesty! Most importantly, thank you for being good people and assisting me during this difficult situation.
–Luke M.
New Mexico Office Location
Santa Fe Mesothelioma Law Office
505 Cerrillos Road
Suite A209
Santa Fe, NM
Phone: (505) 384-7100
Meet the Attorneys
John Black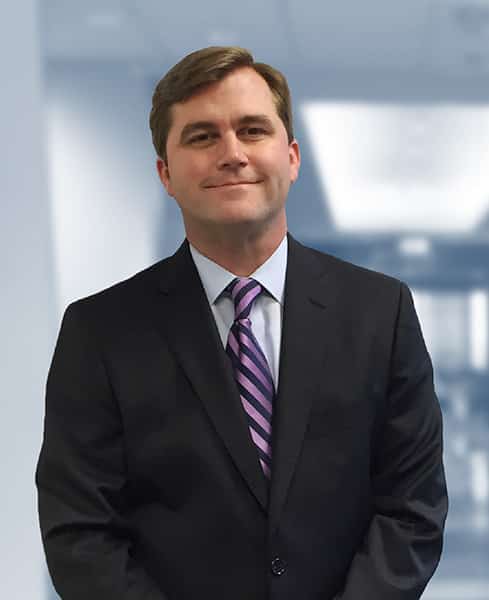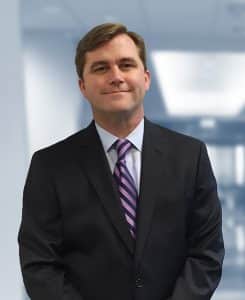 John is a partner in the firm. His practice focuses on individuals negligently harmed by toxic substances. John has participated in both individual claims against corporations and multi-district litigation.
His background includes years as a litigator, successfully representing plaintiffs whose lives have been impacted by exposure to asbestos. He earned his Bachelor of Arts degree from The University of Texas at Austin and his law degree from the University of Texas Law School.
John has won many prestigious awards and recognitions and is associated with numerous professional associations, including:
New Mexico Trial Lawyers Association
Texas Trial Lawyers Association
Houston Trial Lawyers Association
American Association for Justice
Recognized as a Super Lawyer for each of the past six years
Bar Admissions: the States of Texas and New Mexico; United States Supreme Court; United States Court of Appeals for the Fifth Circuit; United States District Court for the Eastern, Southern, and Western Districts of Texas
Lou Black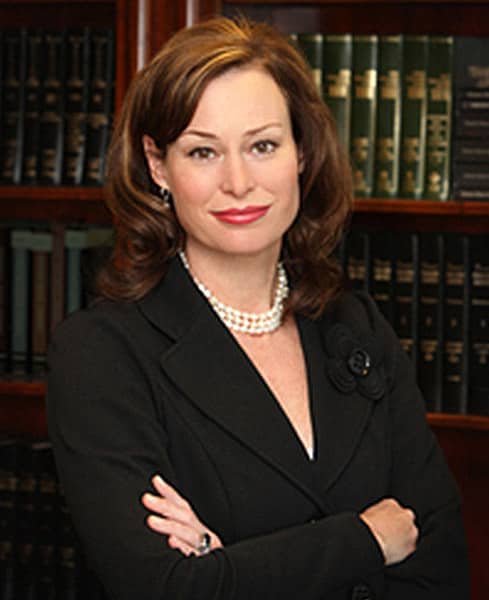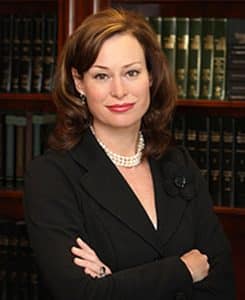 Lou Black has dedicated her entire legal practice to representing those diagnosed with cancer due to asbestos exposure. She is an experienced advocate for mesothelioma and lung cancer victims. She earned her undergraduate degree at Texas Christian University and her law degree at South Texas College of Law.
Lou has won many prestigious awards and recognitions and is associated with numerous professional associations, including:
Texas Trial Lawyers Association
Houston Trial Lawyers Association
Bar Admissions: the States of Texas and Pennsylvania; U.S. District Courts for the Northern Southern and Eastern Districts of Texas
New Mexico Mesothelioma Lawyers Get Clients Results
Whether you were exposed to asbestos in Albuquerque, Las Cruces, Santa Fe, Farmington, Roswell, Carlsbad, Fruitland, Silver City, or anywhere else in New Mexico, you have legal rights.
Experienced asbestos attorneys in New Mexico know where companies used asbestos and can find out who is responsible for your exposure. This is the first step in taking legal action to recover damages for:
Medical expenses
Lost wages
Pain and suffering
If you or a family member has mesothelioma, an experienced lawyer or firm will give you the best chance of getting results and compensation.
How to File a Mesothelioma Claim in New Mexico
Your lawyer will explain your options for recovering damages and help you decide which claims best suit your situation:
Personal Injury Lawsuit. Negligent asbestos exposure occurred often in the past. You can sue the companies responsible and hold them accountable for damages.
Wrongful Death Claim. You can do the same if you lost a loved one to negligent asbestos exposure.
Asbestos Trust Claim. If the responsible companies are now bankrupt, your lawyer can help you find an asbestos trust fund to make a claim for compensation.
VA Benefits Claim. Your lawyer can also help you navigate the VA benefits system if your exposure occurred during military service.
Where Was I Exposed to Asbestos in New Mexico?
This is a crucial question to answer before taking legal action. Your lawyer will have the resources and experience to track down where and when your exposure occurred and who is responsible.
Energy Industries
Mining and oil and natural gas drilling are big businesses in New Mexico. The state produces a lot of energy and minerals, and these industries put workers at risk of being exposed to asbestos.
The material has long been used in energy industries to protect against heat and fire. Miners may also be exposed to asbestos if the mineral has any naturally occurring asbestos in it.
One known site with asbestos is the former Prewitt Refinery in Prewitt. Abandoned since the 1950s, it is now a U.S. Environmental Protection Agency superfund site. The EPA lists it as having soil contaminated with asbestos.[1]
Naturally-Occurring Asbestos in New Mexico
According to the U.S. Geological Survey, New Mexico has several natural occurrences of asbestos, mainly in the southern regions of the state.[2] There have never been any asbestos mines or prospects in the state, but these natural deposits can still cause harm and put people at risk for exposure.
There is always a chance that these natural occurrences can be stirred up — causing fibers to get into the air where people may inhale them — by construction projects, road building, and repair, or by mining other minerals or drilling for oil.
Kirtland Air Force Base
Albuquerque is New Mexico's most populous city, and one of its biggest employers is Kirtland Air Force Base. Like many military installations around the country, this base used a lot of asbestos in its buildings.
At one time, it could be found in ceiling tiles, flooring tiles, insulation, paint, roofing materials, and in many other parts of the barracks and other buildings.
Past employees at the base and Air Force veterans stationed there risked exposure and later asbestos-related illnesses. Clean-up and abatement efforts have been made to make the base safer, but past workers there were still exposed.
New Mexico Industry
Although it is not the most populous state, New Mexico is home to several industrial sites and workplaces that put workers at risk of asbestos exposure over the years. These include two facilities in Albuquerque that received shipments of asbestos-contaminated vermiculite from the W.R. Grace mine in Libby, Montana.[3]
These facilities processed the vermiculite to make products like insulation, and employees were likely exposed to asbestos fibers embedded in the mineral. Other industrial workplaces in Albuquerque and around the state caused workers to be exposed to asbestos over the years, including power plants, factories, and others.
Asbestos in Talcum Powder
Asbestos-contaminated talcum powder has harmed people all over the U.S. Some women have developed ovarian cancer, while men and women who used these products have been diagnosed with mesothelioma.
New Mexico's attorney general took action in 2020, filing a lawsuit against Johnson & Johnson on behalf of the state's consumers, particularly minority women and children. Hector Balderas claimed in the suit that the company misled consumers and failed to warn them about the known risks of their products.[4]
Other Locations in New Mexico with Asbestos
Vermiculite processing facilities, the Air Force Base, and the many mines and drilling sites in New Mexico are just a few examples of sites with asbestos that are known to have or are likely to have exposed workers.
Some of the other facilities and buildings that are known to have asbestos include:
Columbia Asbestos Company, Albuquerque
Four Corners Power Plant, Fruitland
City Power Plant Gallup
Southwest Lumber Company, Alamogordo
Apache Lumber, Albuquerque
New Mexico Heat, Light, and Power, Silver City
El Paso Natural Gas Company, El Paso
Walker Air Force Base, Roswell
Manuel Lujan Building, Santa Fe
Plateau Refinery, Farmington
Owens Corning Fiberglass, Albuquerque
American Gypsum Company, Albuquerque
United Nuclear Corporation, Gallup
United States Potash Company, Carlsbad
University of New Mexico, Albuquerque
What Are New Mexico's Asbestos Laws?
New Mexico has laws to prevent current exposure to asbestos and to govern how past victims file lawsuits and recover damages.
Asbestos Safety Regulations
The New Mexico Environment Department oversees laws regarding asbestos handling and disposal in the state and administering federal laws. The department must be told before the beginning of any asbestos-related project or even demolitions that have not been determined to contain asbestos. Inspections must be done first in any renovation or demolition to determine if there is any asbestos present.
There must always be a worker trained and licensed to work with asbestos on the site of a project that involves asbestos, and any that is to be disposed of must be handled in a certain way, packaged clearly as asbestos, and sent to a designated disposal site.
Statute of Limitations
If you have an asbestos-related illness, like cancer, you may feel someone can be held accountable for your exposure, and you may want to file a lawsuit. New Mexico has a statute of limitations on both these lawsuits and wrongful death lawsuits related to asbestos illnesses.
You have three years from the time you receive a diagnosis to file a lawsuit and put a case together. You also have three years after the death of a loved one.
Cancer Care in New Mexico
For people exposed to asbestos in New Mexico, whether on the job or in any other situation, it is crucial to get good medical care. Not everyone exposed will get sick, but those who do will experience serious illnesses. It is important to get screened for cancer regularly and get early and expert care if you have cancer.
In New Mexico, there is one National Cancer Institute-designated comprehensive cancer center: The University of New Mexico Cancer Center in Albuquerque. This facility's designation means that it provides excellent cancer care and advanced treatments along with experienced staff and cutting-edge research.
How to Find a New Mexico Mesothelioma Lawyer
The best way to get the ball rolling on an asbestos lawsuit is to rely on the expert advice of a New Mexico mesothelioma lawyer. This professional understands the laws and how to gather evidence and prove that an employer or company was negligent for your asbestos exposure and illness.
The leading New Mexico mesothelioma attorneys at Black Law Group are available to help guide you, advise you, and give you the best chance of success in seeking justice.
Get Your FREE Mesothelioma Packet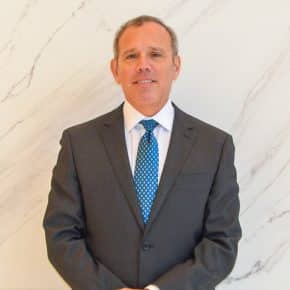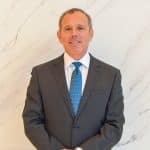 Rod De Llano was born and raised in Laredo, Texas. He graduated from Princeton University with a B.A. in Economics, and earned a law degree from the University of Texas. After working for an international law firm for several years, Rod formed a law firm dedicated to representing persons injured by exposure to asbestos products. For over 20 years, Rod has fought for persons diagnosed with asbestos-related diseases such as mesothelioma, lung cancer, and asbestosis. His clients have recovered over $1 billion over the years.