New Mexico Mesothelioma Lawyer
Because New Mexico is mostly rural and sparsely populated, asbestos exposure and related deaths are lower than in many other states. However, hundreds of deaths over the last decade can be attributed to illnesses like mesothelioma, lung cancer and asbestosis. New Mexicans have most often been exposed on the job, including at industrial workplaces and in the military.
New Mexico mesothelioma lawyers help these victims file lawsuits and make cases for compensation from mesothelioma settlements or asbestos trust funds. If you or someone you love has been exposed to asbestos in New Mexico and got sick as a result, there may be someone who can be held negligible. You can make a case to seek compensation and justice.
Naturally-Occurring Asbestos, Mining, and Oil
According to the U.S. Geological Survey, New Mexico has several natural occurrences of asbestos, mostly in the southwestern and south central regions of the state. There have never been any asbestos mines or prospects in the state, but these natural deposits can still cause harm and put people at risk for exposure. There is always a chance that these natural occurrences can be stirred up — causing fibers to get into the air where people may inhale them — by construction projects, roadbuilding and repair, or by mining other minerals or drilling for oil.
Mining and oil and natural gas drilling are big business in New Mexico. The state produces a lot of energy and minerals, and these industries put workers at risk of being exposed to asbestos. The material has long been used in these industries to protect against heat and fire. Miners may also be exposed to asbestos if the mineral being mined has any naturally-occurring asbestos in it.
Kirtland Air Force Base
Albuquerque is New Mexico's most populous city and one of its biggest employers is Kirtland Air Force Base. Like many military installations around the country, this base used a lot of asbestos in its buildings. At one time it could be found in ceiling tiles, flooring tiles, insulation, paint, roofing materials, and in many other parts of the barracks and other buildings. Past employees at the base and Air Force veterans who were stationed there were put at risk of exposure and may be diagnosed with asbestos-related illnesses. Clean up and abatement efforts have been made to make the base safer, but past workers there were still exposed.
New Mexico Industry
Although it is not the most populous state, New Mexico is home to several industrial sites and workplaces that put workers at risk of asbestos exposure over the years. These include two facilities in Albuquerque that received shipments of asbestos-contaminated vermiculite from the W.R. Grace mine in Libby, Montana. These facilities processed the vermiculite to make products like insulation, and employees were likely exposed to asbestos fibers embedded in the mineral. Other industrial workplaces in Albuquerque and around the state caused workers to be exposed to asbestos over the years, including power plants, factories, and others.
Other Locations in New Mexico with Asbestos
Vermiculite processing facilities, the Air Force Base, and the many mines and drilling sites in New Mexico are just a few examples of sites with asbestos that are known to have or are likely to have exposed workers. Some of the other facilities and buildings known to have asbestos include:
Four Corners Power Plant, Fruitland
City Power Plant Gallup
Southwest Lumber Company, Alamogordo
Apache Lumber, Albuquerque
New Mexico Heat, Light, and Power, Silver City
El Paso Natural Gas Company, El Paso
Walker Air Force Base, Roswell
Manuel Lujan Building, Santa Fe
Plateau Refinery, Farmington
Owens Corning Fiberglass, Albuquerque
American Gypsum Company, Albuquerque
New Mexico Asbestos Laws
The New Mexico Environment Department oversees laws regarding asbestos handling and disposal in the state, as well as administering federal laws.The department must be told before the beginning of any asbestos-related project, or even demolitions that have not been determined to contain asbestos. Inspections must be done first in any kind of renovation or demolition to determine if there is any asbestos present. There must always be a worker trained and licensed to work with asbestos on the site of a project that involves asbestos and any that is to be disposed must be handled in a certain way, packaged clearly as asbestos, and sent to a designated disposal site.
Cancer Care in New Mexico
For people who were exposed to asbestos in New Mexico, whether on the job or in any other situation, it is crucial to get good medical care. Not everyone exposed will get sick, but those who do will experience serious illnesses. It is important to get screened for cancer regularly and to get early and expert care if you have cancer. In New Mexico there is one National Cancer Institute-designated comprehensive cancer center: The University of New Mexico Cancer Center in Albuquerque. This facility's designation means that it provides excellent cancer care and advanced treatments along with experienced staff and cutting-edge research.
Statute of Limitations
If you have an asbestos-related illness, like cancer, you may feel someone can be held accountable for your exposure and you may want to file a lawsuit. New Mexico has a statute of limitations on both these lawsuits and wrongful death lawsuits related to asbestos illnesses. You have three years from the time you receive a diagnosis to file a lawsuit and put a case together. You also have three years after the death of a loved one.
Find a New Mexico Mesothelioma Lawyer
The best way to get the ball rolling on an asbestos lawsuit is to rely on the expert advice of a New Mexico mesothelioma lawyer. This professional understands the laws and how to gather evidence and make a case that an employer or company was negligent for your asbestos exposure and illness. Without someone like this on your side it can be very difficult to put a case together. Let a legal team help guide you, advise you, and give you the best chance of success in seeking justice.
Page Written by
Rod De Llano, Esquire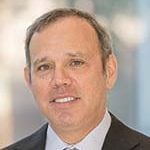 Page edited by Dave Foster
Get Help from the Top Mesothelioma Law Firms
Free Consultation
Brochures from Top Law Firms
Testimonials
FREE Case Value Calculator
For over 20 years we've provided the best FREE resources to mesothelioma patients and loved ones. Our resources include information on the leading treatment options and best doctors in your area; lessons learned from survivors; claims and benefits specifically for Veterans; and how to access your share of billions of dollars in trust fund money.
Get Your FREE Resources Sent Overnight
New treatment options
Veterans benefits & claims
$30 Billion asbestos trust fund information