Localized Malignant Mesothelioma
This page has been fact-checked by a Doctor of nursing practice specializing in Oncology and has experience working with mesothelioma patients.
Sources of information are listed at the bottom of the article. We make every attempt to keep our information accurate and up-to-date.
Free Mesothelioma Packet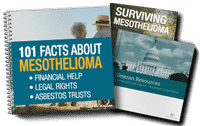 New treatment options
Learn from survivors
Veterans benefits & claims
File for your share of $30 billion in trust funds
Please Contact Us with any questions or comments.
Localized cancer is a general term applied when the cancer is relatively small and confined to the originating organ or part of the body. Experts only use this term for cases with earlier stages of mesothelioma. Diffuse is the term used to describe widespread cancer.
Localized vs Diffuse Mesothelioma – What's the Difference?
Most diagnosed mesothelioma cases are diffuse, but in rare cases, the tumors may be considered localized. There are both similarities and differences between these two types:[1][2][3]
Free Mesothelioma Packet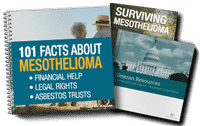 New treatment options
Learn from survivors
Veterans benefits & claims
File for your share of $30 billion in trust funds
The vast majority of diagnosed cases of mesothelioma are diffuse, meaning the tumors that form are small, multiple, and spread out over a significant area of tissue, organs, or multiple parts of the body.
Localized tumors are fewer in number and have well-defined boundaries. They tend to be localized to one area of one organ or part of the body.
These cases remain consistent with other cases of mesothelioma, generally male patients and generally originating in the pleural space.
The pathology subtype is usually epitheloid. However, there are cases of the more aggressive sarcomatoid subtype, or biphasic where there is a mix of both types of mesothelioma.
The histological features, or characteristics of the cells, are usually identical between diffuse and localized types.
Patients diagnosed with localized mesothelioma have a better prognosis than those diagnosed with diffuse mesothelioma.
Treatment strategies may allow for a more aggressive surgical approach, thus removing the entire area of cancer entirely.
Diagnosing and Misdiagnosing Localized Malignant Mesothelioma
The diagnostic procedure is similar for any type of mesothelioma, beginning with a physical exam and routine tests to rule out other causes of symptoms.
If a doctor suspects cancer, they will order imaging scans to look for unusual areas of tissue. They will then do a biopsy to remove tissue from a suspected site of malignancy.
Pathologists look at those cells under a microscope to determine if they are benign or malignant. If they are malignant, they describe the cell type and any characteristics that help make a diagnosis. The features at the cellular level are identical for localized and diffuse mesothelioma, which can lead to confusion.
The more prominent features of the tumors are significantly different, which helps distinguish between the two. However, because localized mesothelioma is so rare, it may be misdiagnosed as another type of cancer.
For example, in one case study, a patient received a diagnosis of a benign localized fibrous tumor that turned out to be localized mesothelioma. She had no previous exposure to asbestos and had no symptoms until months later, when typical mesothelioma symptoms began. By then, the cancer had grown, and she received the correct diagnosis.
Treating Localized Mesothelioma
For most cases of mesothelioma, treatment involves a multi-modal approach, utilizing chemotherapy, surgery, and radiation therapy in addition to any emerging treatments that may help, such as immunotherapy.
A major roadblock in treating diffuse mesothelioma is the nature of the tumors. Because they spread out so far, surgery is often not indicated. With localized mesothelioma, however, surgery is more likely to be successful.
In most cases of localized malignant mesothelioma, the patient will undergo aggressive surgery to remove the tumors. This is usually paired with chemotherapy or radiation to reduce further the risk of microscopic cells not being removed at the time of surgery. This decreases the chances these cells will form new tumors and spread to other parts of the body. Doctors often recommend aggressive treatment because it may be curable for localized tumors.
What is the Prognosis for Localized Malignant Mesothelioma?
The prognosis for localized mesothelioma is generally much better than for diffuse mesothelioma. Localized tumors are easier to remove with surgery, resulting in a better prognosis and a longer life expectancy. However, because localized mesothelioma is rare and studies of it limited, accurate survival times or prognosis estimations are limited.
One study reviewed the literature but found it difficult to come up with a good average or median survival time. Some studies indicated a median survival of 12 to 36 months, while others reported median survival times of up to 29 months.[4]
What was clear from these studies was that survival time is longer and prognosis significantly more favorable for a diagnosis of localized as compared to diffuse mesothelioma.
Localized malignant mesothelioma is rare, but it does occur, both with and without known asbestos exposure. How it will progress is not always certain, but patients with this type of mesothelioma have a better chance of survival after aggressive surgery. Getting an accurate diagnosis as early as possible is essential.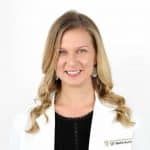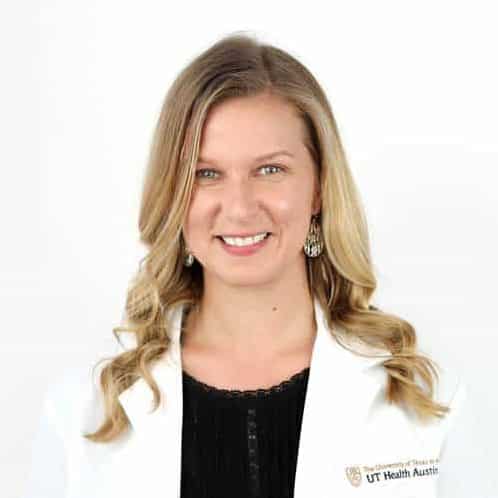 Anne Courtney has a Doctor of Nursing Practice degree and is an Advanced Oncology Certified Nurse Practitioner. She has years of oncology experience working with patients with malignant mesothelioma, as well as other types of cancer. Dr. Courtney currently works at University of Texas LIVESTRONG Cancer Institutes.