This page has been fact-checked by a Doctor of nursing practice specializing in Oncology and has experience working with mesothelioma patients.
Sources of information are listed at the bottom of the article. We make every attempt to keep our information accurate and up-to-date.
Please Contact Us with any questions or comments.
Calretinin is a protein that acts as a biomarker for mesothelioma. Research shows that it may be useful in confirming a mesothelioma diagnosis and differentiating it from other types of cancers. Calretinin may even prove to be a possible target in developing a new therapy for treating mesothelioma.
What is Calretinin?
Calretinin is a protein that binds calcium and plays a role in calcium signaling pathways in the body. The gene known as CALB2 codes for calretinin.
Calretinin shows up in significant amounts in neurons and plays a role in communication between these cells. It is expressed in many other areas of the body as well. It serves as a biomarker indicating certain diseases.
Immunohistochemistry and Tumor Markers
While most abundant in neuron signaling, calretinin also serves as a marker for disease and is used in immunohistochemical staining. This is a laboratory method for finding proteins that are markers of specific types of tumors in tissue or fluid samples.[1]
Specific antibodies link up to specific proteins known as antigens.
The antibody for the antigen of interest is attached to a fluorescent dye.
It is added to the tissue sample and attaches to any of the specific antigen present.
The dye is then activated.
Pathologists can see that the antigen is present or not present under a microscope based on the dye.
Biomarkers and Earlier Mesothelioma Diagnosis
Pathologists use immunohistochemical staining to identify cancer cells, and in some cases, to determine the type of cancer. The antigens they select by choosing specific antibodies are markers of disease. If they see the marker, they can diagnose cancer and type of cancer.[2]
Biomarkers for mesothelioma are of particular interest to researchers because this cancer is so difficult to diagnose accurately and early. Symptoms often show up decades after asbestos exposure, and the signs of mesothelioma get confused with other diseases, even lung cancer.
Immunohistochemistry and markers can potentially provide a more accurate and earlier diagnosis, especially if people at risk for mesothelioma get screened before they have symptoms.
Studies Using Calretinin to Identify Mesothelioma
Several proteins, or antigens, can identify mesothelioma and distinguish it from other cancers. They do not replace a tissue diagnosis to confirm mesothelioma, but they may provide options for an earlier diagnosis. One of these targets is the protein calretinin. Several studies have already shown how useful it could be for diagnosing mesothelioma:
In a 2015 meta-analysis, researchers looked at multiple studies of calretinin and mesothelioma to determine if it serves as a useful biomarker. After including 18 studies in the analysis the researchers concluded that calretinin is useful in confirming the presence of mesothelioma.[3]
A study from 2017 included nearly 200 men with mesothelioma and 200 without the cancer but with asbestosis or pleural plaques. The researchers tested the men for mesothelin, a known mesothelioma biomarker, and calretinin. The sensitivity of calretinin in predicting mesothelioma was 71%, just a little higher than for mesothelin. The researchers confirmed calretinin can serve as one of several biomarkers used to identify and diagnose mesothelioma.[4]
Part of the difficulty of diagnosing mesothelioma is distinguishing it from other cancers with similar cell characteristics. One group of researchers used calretinin to distinguish cases of mesothelioma from adenocarcinoma, a type of cancer commonly confused with mesothelioma. Calretinin identified most of the known cases of mesothelioma, proving it could be useful in reducing misdiagnoses.[5]
Calretinin Role in Mesothelioma Treatment
Calretinin provides a potential earlier diagnosis for mesothelioma, but researchers also think it could be a treatment pathway. Because Calretinin might have a relationship to the growth and spread of mesothelioma, it could actually be a possible target for future therapy.
In a study using cell cultures, researchers found that downregulating calretinin (reducing the amount of the protein produced) decreased the growth of mesothelioma cells. They hope that gene therapy targeting the CALB2 gene that codes for calretinin could be a viable therapy for mesothelioma.[6]
More research is needed, but calretinin is showing to help diagnose mesothelioma. It could provide earlier, more accurate diagnoses and even help guide a new type of treatment for patients.
Get Your FREE Mesothelioma Packet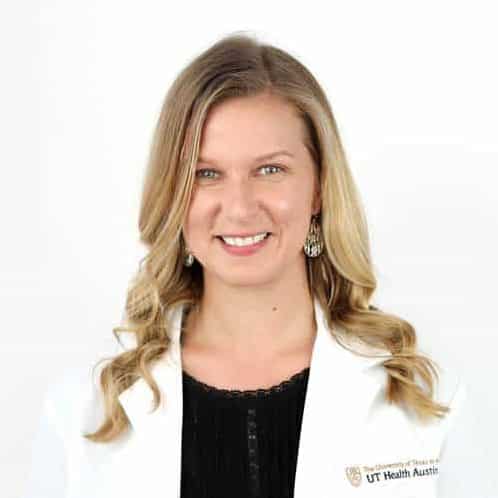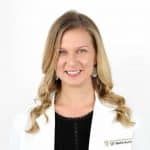 Anne Courtney has a Doctor of Nursing Practice degree and is an Advanced Oncology Certified Nurse Practitioner. She has years of oncology experience working with patients with malignant mesothelioma, as well as other types of cancer. Dr. Courtney currently works at University of Texas LIVESTRONG Cancer Institutes.