Nevada Mesothelioma Lawyer
This article has been fact checked by an experienced mesothelioma attorney. Sources of information are listed at the bottom of the article.
We make every attempt to keep our information accurate and up-to-date.
Please Contact Us with any questions or comments.
In Nevada, the number of deaths related to asbestos exposure between 1999 and 2017 numbered nearly 2,000.[1] Nevada has not seen as many asbestos deaths as other states, but people have still suffered because of asbestos exposure on the job, in casinos and older buildings, and because of contaminated vermiculite. Nevada mesothelioma lawyers help these victims seek justice.
Get Financial Help Now
Get Help from the Top Mesothelioma Law Firms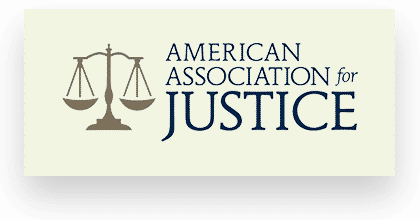 Free Consultation
Brochures from Top Law Firms
Testimonials
Natural Deposits of Asbestos in Nevada
Asbestos has never been mined in Nevada, but according to the U.S. Geological Survey, there are natural deposits throughout the state.[2] Naturally-occurring asbestos can pose a risk to residents because if it is disturbed, it can become airborne and contaminate soil, water, and air, leading to exposure.
Fortunately for Nevada, the state has a low population density. The deposits largely remain undisturbed by mining, road building, and construction and have not posed a significant risk in the state.
Tainted Vermiculite and Asbestos Exposure
Workplace exposure has always been the biggest source of harmful asbestos for Nevadans. One of the worst instances of job exposure occurred over decades of working with vermiculite from Libby, Montana.
The mine produced vermiculite, a mineral used in many products, between the 1950s and 1990. All of the vermiculite it produced and shipped to processing facilities around the country contained contaminating asbestos.
In Nevada, the vermiculite from Libby went to at least three different manufacturing companies that used it to make drywall:[3][4][5]
U.S. Gypsum Company
Pabco Gypsum/Johns Manville
Flintkote
Residents living near these facilities were also put at risk. The Environmental Protection Agency (EPA) visited each of the former drywall plants and found that the levels of asbestos were low enough not to pose a risk to residents.
Construction, Tourism, and Asbestos
The most prominent industries in Nevada, especially in recent decades, are tourism and construction. People visit the attractions and casinos in Las Vegas, Reno, and Lake Tahoe, but the Silver State is a popular place to live, and new construction boomed in the 1990s and early 2000s.
Older homes and buildings, many of which contain asbestos, have also been rebuilt. Anyone working in construction, from carpenters and contractors to electricians and plumbers, is at risk of asbestos exposure.
Casinos are among the most popular attractions in Nevada and are sources of asbestos exposure. In Las Vegas, more than thirty casinos have filed paperwork for asbestos abatement projects. Not all of these projects have been conducted responsibly and safely.
In 2007 the Flamingo Hotel and Casino underwent an investigation for remodeling in a way that exposed workers and guests to asbestos.
Harrah's has also faced scrutiny over asbestos work and has been fined more than once for violating safe asbestos handling rules. An employee of Harrah's sued the casino, claiming he completed an entire renovation project without being told there was asbestos.[6]
Other Sites in Nevada with Asbestos
Several other industries and workplaces in Nevada have been sources of asbestos that exposed workers and residents. Numerous power plants in the state, several chemical companies, and military sites have been significant sources of asbestos exposure.
The following is a small sample of sites known to have had asbestos and put people at risk of getting sick.
American Potash and Chemical Corporation, Henderson
Stauffer Chemical Company, Henderson and Las Vegas
Titanium Chemical Plant, Henderson
Mohave Power Station, Laughlin
Clark Station, Las Vegas
Dixie Valley Power Plant, Reno
Nevada Power Company, Las Vegas
Reid Gardner Power Plant, Moapa
Steed Air Force Base, Reno
Nellis Air Force Base, Las Vegas
Desert Inn Hotel, Las Vegas
Caesar's Palace, Las Vegas
Tropicana Hotel, Las Vegas
McNeil Construction Company, Henderson
S. Lime Products Corporation, Henderson
Nevada's Asbestos Laws
Nevada follows all federal laws regarding asbestos as set by the EPA and other agencies. State, local, and county laws also dictate how asbestos should be handled, abated, and thrown away. In Las Vegas, any demolition or renovation project cannot begin until the Clark County Department of Air Quality and Environmental Management has been notified in writing.
Each project must first be inspected by a professional certified under the Asbestos Hazard Emergency Response Act. The state of Nevada set regulations in addition to county-level rules, including rules for disposing of asbestos, for certification as an asbestos inspector, and transport and containment of asbestos.
Health Care for Cancer in Nevada
Anyone exposed to asbestos should be aware of the health risks it poses. You should be screened for related illnesses like mesothelioma and asbestosis. Getting good care for these illnesses is crucial.
Although there are no National Cancer Institute-designated cancer care centers in Nevada, facilities provide cutting-edge cancer treatment. The Comprehensive Cancer Centers of Nevada in the Las Vegas area is a great option for screening, diagnosis, and treatment for mesothelioma or asbestos-related lung cancer.
Statute of Limitations
If you believe a company negligently exposed you to asbestos, you may want to sue. Don't wait too long. In Nevada, you have two years from the time you receive a diagnosis to file, so it is crucial to act as soon as you find out you are sick.
You can also file a lawsuit on behalf of a dead loved one, but this also has a statute of limitations. You must file within two years after the time of death.
Find a Nevada Mesothelioma Lawyer
To file an asbestos lawsuit, it is important to work with a reliable Nevada mesothelioma lawyer. You'll get expert advice and guidance you need to make a strong case capable of winning in a settlement or trial.
Filing a lawsuit and following through with it isn't easy, especially if you are sick. Let a Nevada mesothelioma lawyer be your guide, taking on the more challenging tasks so you can focus on healing. Look for a professional or legal team with experience working with mesothelioma patients and proven wins.
Get Your FREE Mesothelioma Packet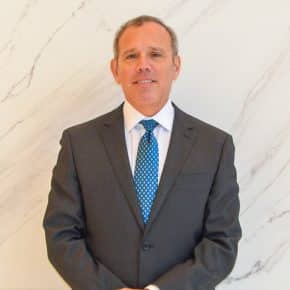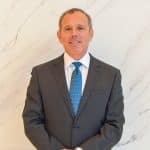 Rod De Llano was born and raised in Laredo, Texas. He graduated from Princeton University with a B.A. in Economics, and earned a law degree from the University of Texas. After working for an international law firm for several years, Rod formed a law firm dedicated to representing persons injured by exposure to asbestos products. For over 20 years, Rod has fought for persons diagnosed with asbestos-related diseases such as mesothelioma, lung cancer, and asbestosis. His clients have recovered over $1 billion over the years.