Navelbine (vinorelbine) for Mesothelioma
This page has been fact checked by a Doctor of Pharmacy who specializes in Oncology. Sources of information are listed at the bottom of the article.
We make every attempt to keep our information accurate and up-to-date.
Please Contact Us with any questions or comments.
Navelbine (vinorelbine) is a chemotherapy drug and cancer treatment. It slows slow tumor growth by preventing cancer cells from dividing. The U.S. Food and Drug Administration (FDA) approved Navelbine for treating certain non-small cell lung cancer cases but can be used with some mesothelioma patients.
What Is Navelbine?
Navelbine is the brand name of the medication vinorelbine. It was initially manufactured by Pierre Fabre Pharmaceuticals in France and distributed in the U.S. It was first approved by the FDA in 1994 and is now available as a generic made by other drug manufacturers.
Is Vinorelbine a Chemotherapy Drug?
Vinorelbine is a type of chemotherapy drug, which means it targets, attacks, and damages or kills fast-growing cells. Most chemotherapy is administered by intravenous injection. The drug circulates the body, targeting cancer cells and some healthy cells.
What Is Vinorelbine Used For?
The FDA approved venorelbine to treat non-small cell lung cancer as a chemotherapeutic agent. It is administered like most chemotherapy drugs through intravenous injection.[1] An oral formulation has been developed and is used in Europe but has never been approved for use in the United States.
Vinorelbine may be used for non-small cell lung cancer (which may sometimes be caused by workplace asbestos exposure) as a first-line treatment in combination with cisplatin against advanced or metastatic cancer and also as a single-agent treatment.[1]
Although not approved for other uses, Navelbine is sometimes used off-label to treat breast cancer and some soft tissue sarcomas.[2]
Researchers continue to test it in mesothelioma patients. In some other countries, particularly in Europe, Navelbine is already approved as a treatment for mesothelioma.
How Does Venorelbine Work?
Vinorelbine belongs to a class of drugs called the vinca alkaloids, which act on microtubules in cells to disrupt division into new cells.[2] Microtubules are proteins in all cells that must align in a specific way for cells to divide successfully.
Vinca alkaloids like vinorelbine disrupt this process, causing cancer cells to stop dividing and slowing tumor growth. Vinorelbine also targets other fast-growing cells in the body, including healthy cells. Vinorelbine was originally discovered in a plant called Madagascan periwinkle but is commercially made synthetically in the laboratory.
What Are the Side Effects of Vinorelbine?
As with many types of chemotherapy drugs, Navelbine does not just target cancer cells. When given intravenously, it targets all fast-growing cells, those in the process of dividing, which means it harms healthy cells and causes side effects. The most common side effects of vinorelbine are:[2]
Nausea
Vomiting
Weakness
Reaction at the injection site
Constipation
Peripheral neuropathy
Elevated liver enzymes
Anemia
Low white blood cell count
Mouth sores
Dizziness
Diarrhea
Loss of appetite
Weight loss
Muscle, bone, and joint pain
Hair loss
Headaches
Navelbine also carries a black box warning, the FDA's most severe warning about potentially life-threatening side effects. For Navelbine, this warns of bone marrow suppression.[1]
Because it targets fast-growing cells, the cells in the bone marrow that produce new blood cells can be damaged by the drug. These include cells that produce the white blood cells of the immune system. The risk is that vinorelbine can cause severe suppression of bone marrow, increasing the risk of serious and possibly fatal infections.
Doctors must monitor patients carefully for compromised immune systems, and white blood cell counts before and during treatment with this medication.
Can Vinorelbine Treat Mesothelioma?
Vinorelbine may not be FDA approved for treating mesothelioma. Still, it is listed in the National Comprehensive Cancer Network (NCCN) Guidelines as a recommended treatment, and it is under further study as a treatment for this cancer.
In one Phase II clinical trial, twenty-nine patients with pleural mesothelioma received weekly injections of the drug. The patients included were at various stages of the disease — from early to advanced — and the trial was to evaluate how the tumors responded and any impact on the patient's quality of life.[3]
Sometimes chemotherapy drugs are given just to improve cancer symptoms to make patients more comfortable, especially with cancers that are tough to defeat with any treatment.
This small clinical trial had promising results. About one-quarter of the patients had a partial response, which means their tumors shrank to some degree. Another 55% of the participants experienced stable disease; their tumors did not shrink or grow during the study period. Twenty-one percent of patients' disease progressed; their tumors grew.
The overall result on the quality of life was positive. Researchers concluded there should be more studies with vinorelbine because of the positive response despite this being a palliative treatment and because the side effects were minimal for the participants.[3]
Another clinical trial with Navelbine involved sixty-three patients with mesothelioma who received six weekly injections of the drug. These patients had already undergone chemotherapy, so Navelbine was used as a second-line treatment.
Sixteen percent of patients responded to treatment and their average survival time was over nine months. Toxicity was not a big issue for most patients, with bone marrow suppression being the most significant problem. Researchers concluded that vinorelbine should be studied further as a treatment for mesothelioma.[4]
The Most Recent Vinorelbine and Mesothelioma Research
Although there are no current clinical trials with vinorelbine recruiting mesothelioma patients, several recent studies have published positive results.
Published in 2021, the results of a phase II clinical trial show even more promise for this drug. In the randomized trial, some patients received vinorelbine with symptom management, while others only received symptom management. Those getting vinorelbine had a longer survival time.[5]
Another trial published results in 2022. The trial compared vinorelbine to another drug called anetumab ravtansine in pleural mesothelioma patients. The newer medication didn't significantly improve progression-free survival times compared to vinorelbine. On the other hand, more patients receiving vinorelbine experienced adverse events.[6]
A study from the UK reported results in 2021. The clinical trial involved 154 patients with pleural mesothelioma that had relapsed after initial treatment. It compared vinorelbine to more standard care. The researchers found that vinorelbine extended patient progression-free survival times compared to standard care (4.2 months versus 2.8 months). Overall survival was not significantly different.[7]
Navelbine is a promising chemotherapy drug for patients with mesothelioma. The number of studies in the U.S. has been limited, but the results show that more study is needed and indicate that this drug could extend lives and improve the quality of life for many patients with mesothelioma. As it is already approved for use in Europe, there may be an opportunity for continued trials to help the FDA reconsider its use in the U.S. In the meantime, patients with mesothelioma can talk to their doctors about the possibility of enrolling in a clinical trial with this drug or others that are still being tested.
Get Your FREE Mesothelioma Packet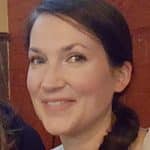 Mary Ellen Ellis has been the head writer for Mesothelioma.net since 2016. With hundreds of mesothelioma and asbestos articles to her credit, she is one of the most experienced writers on these topics. Her degrees and background in science and education help her explain complicated medical topics for a wider audience. Mary Ellen takes pride in providing her readers with the critical information they need following a diagnosis of an asbestos-related illness.
Get Your FREE Mesothelioma Packet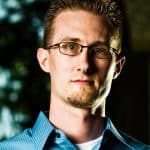 Kyle J. Becker, PharmD is certified by the Board of Pharmacy Specialties in Oncology Pharmacy. Dr. Becker earned his pharmacy degree from Shenandoah University and he currently serves as an oncology pharmacist at Parkview Cancer Institute.