This page has been fact checked by an experienced mesothelioma Patient Advocate. Sources of information are listed at the bottom of the article.
We make every attempt to keep our information accurate and up-to-date.
Please Contact Us with any questions or comments.
Navelbine is the brand name of the chemotherapy drug vinorelbine. It is a semi-synthetic compound thought to slow tumor growth by preventing cancer cells from growing. Navelbine is approved by the U.S. Food and Drug Administration (FDA) for treating certain cases of non-small cell lung cancer. It is approved in Europe for mesothelioma and other cancers.
It is not FDA approved for treating any type of mesothelioma, and yet Navelbine is showing promise as a treatment for this difficult cancer. It may be a good second-line chemotherapy drug, extending patients' lives and helping them live more comfortably. More studies are needed, so doctors and patients must weigh the benefits of this drug against the side effects and potentially serious health risks.
What is Navelbine?
Navelbine is a brand name drug — generic name vinorelbine — made by Pierre Fabre Pharmaceuticals in France and distributed in the U.S. It was first approved by the FDA in 1994 and is now available as a generic made by other drug manufacturers. The FDA approved it to treat non-small cell lung cancer as a chemotherapeutic agent. It is administered like most chemotherapy drugs, through intravenous injection, but an oral formulation — not approved in the United States — has been developed and is used in Europe.
Approved uses for non-small cell lung cancer (which may sometimes be caused by workplace asbestos exposure) are as a first-line treatment in combination with cisplatin against advanced or metastatic cancer and as a single-agent treatment. Although not approved for other uses, Navelbine is sometimes used off-label to treat breast cancer and some soft tissue sarcomas. It is increasingly being tested in mesothelioma patients. In some other countries, particularly in Europe, Navelbine has been approved as a chemotherapy treatment for mesothelioma.
How it Works
Vinorelbine belongs to a class of drugs called the vinca alkaloids, which act on microtubules in cells to disrupt division into new cells. Microtubules are proteins in all cells that must align in a certain way in order for cells to divide successfully. Alkaloids like vinorelbine disrupt this process, causing cancer cells to stop dividing, slowing tumor growth. Vinorelbine also targets other fast-growing cells in the body, including healthy cells. Semi-synthetic, vinorelbine originated in a plant called Madagascan periwinkle, but is made synthetically in the laboratory.
Side Effects of Navelbine
As with many types of chemotherapy drugs, Navelbine does not just target cancer cells. When given intravenously it targets all fast-growing cells, those in the process of dividing, which means it harms healthy cells and causes side effects. The most common side effects with vinorelbine are nausea, vomiting, weakness, a reaction at the injection site, constipation, peripheral neuropathy, elevated liver enzymes, anemia, and low white blood cell count. It may also cause mouth sores, dizziness, diarrhea, loss of appetite and weight loss, muscle, bone, and joint pain, hair loss, and headaches.
Navelbine also carries a black box warning, the FDA's most severe warning about potentially life-threatening side effects. For Navelbine this warns of bone marrow suppression. Because it targets fast-growing cells, the cells in bone marrow that produce new blood cells can be damaged by the drug. These include cells that produce the white blood cells of the immune system. The risk is that vinorelbine can cause severe suppression of bone marrow, which in turn can lead to serious and possibly fatal infections. Patients must be screened carefully for compromised immune systems and white blood cell counts before and during treatment with this drug.
Navelbine and Mesothelioma
Vinorelbine is not approved for treating mesothelioma and it is not often used, but it is under study as a treatment for this cancer. In one Phase II clinical trial 29 patients with pleural mesothelioma were given weekly injections of the drug. The patients included various stages of the disease — from early to advanced — and the trial was to evaluate how the tumors responded as well as any impact on the each patient's quality of life. Sometimes chemotherapy drugs are given to improve cancer symptoms to make patients more comfortable, especially with cancers that are tough to defeat with any treatment.
This small clinical trial had promising results. About one-quarter of the patients had a partial response, which means their tumors shrank to some degree. Fifty percent of the participants experienced a stable response; their tumors did not shrink or grow during the study period. Twenty-one percent of patients' disease progressed; their tumors grew. The overall result on quality of life was positive. Researchers concluded there should be more studies with vinorelbine because of the positive response, as a palliative treatment, and because the side effects were minimal for the participants.
Another clinical trial with Navelbine involved 63 patients with mesothelioma who received six weekly injections of the drug. These patients had already undergone chemotherapy, so Navelbine was used as a second-line treatment. Sixteen percent of patients responded to it and their average survival time was nearly ten months. Toxicity was not a big issue for most patients, with bone marrow suppression being the most significant problem. Researchers concluded that vinorelbine holds promise as a treatment for mesothelioma and should be studied further.
Navelbine is a promising chemotherapy drug for patients with mesothelioma. The number of studies and the patients who have had access to it in the U.S. are limited, but the results show that more study is needed and that this drug could extend lives and improve quality of life for many mesothelioma patients. As it is already approved for use in Europe, it may just be a matter of time before Navelbine is available against mesothelioma in the U.S. In the meantime, patients with mesothelioma can talk to their doctors about the possibility of being enrolled in a clinical trial with the drug or with others that are still being tested.
Page Edited by Patient Advocate Dave Foster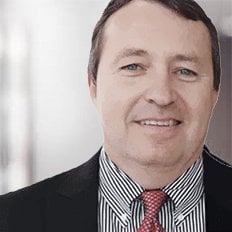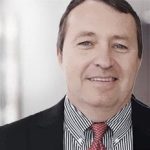 Dave has been a mesothelioma Patient Advocate for over 10 years. He consistently attends all major national and international mesothelioma meetings. In doing so, he is able to stay on top of the latest treatments, clinical trials, and research results. He also personally meets with mesothelioma patients and their families and connects them with the best medical specialists and legal representatives available.