Fiberglass Connection to Mesothelioma
This page has been fact checked by an experienced mesothelioma Patient Advocate. Sources of information are listed at the bottom of the article.
We make every attempt to keep our information accurate and up-to-date.
Please Contact Us with any questions or comments.
The fiberglass connection to mesothelioma is a concern because it has replaced asbestos in most insulation. While not nearly as dangerous to human health, glass fibers can still cause harm. Insulators working today might also come in contact with old asbestos insulation, which can lead to mesothelioma.[1]
What Is Fiberglass?
Fiberglass is a synthetic mineral fiber made of silica compounds. Other names include glass wool, fibrous glass, and glass-reinforced plastic. Manufacturers first started making fiberglass in the 1930s. Fibers in this material are long, thin, and tiny.
Fiberglass has many valuable properties. It is flexible and strong. It insulates well and is useful in soundproofing. Fiberglass can also be molded into various shapes when mixed with plastics.[2]
One of the most common uses of fiberglass is as insulation in buildings, ships, and aircraft. Fiberglass can also be used as a material for car bodies, swimming pools, bathtubs, hot water tanks, pipes, and other products that need to be both strong and lightweight.[3]
Companies like Owens-Corning that make fiberglass insulation today once used asbestos in their products. Fiberglass has long been considered a safer alternative.
Can Fiberglass Cause Mesothelioma or Lung Cancer?
There is currently no evidence that fiberglass exposure causes mesothelioma. There is also no known association with lung cancer. It is not generally considered a human carcinogen.
It is a common misconception that fiberglass is a type of insulation, which might lead to confusion over mesothelioma risks. Fiberglass is not a form of asbestos.
Is Fiberglass as Bad as Asbestos?
By the 1950s, the health effects of asbestos began to come to light. At that time, fiberglass became an obvious replacement.
Fiberglass vs. Asbestos – Similarities
Asbestos and fiberglass have several similar properties that make them both useful as insulation:
Insulate against heat
Protect against fire
Strong
Durable
Flexible
Lightweight
Both are associated with health issues but can be safe when handled and used appropriately. The biggest risks of either asbestos or fiberglass come from handling them without proper training and equipment.
How Are Fiberglass and Asbestos Different?
The fibers of fiberglass are made of synthetically-created glass and created synthetically, while asbestos fibers are natural and form in the ground.[4] Most uses for asbestos have been banned, while fiberglass has not.
While the health risks of asbestos fibers are well documented, fiberglass is less understood. Like asbestos, fiberglass poses some health risks, but these are less serious than those associated with asbestos.
Asbestos is widely recognized as a carcinogen and a leading cause of mesothelioma. Whether or not fiberglass is carcinogenic has been debated for decades. Many years ago, studies with laboratory animals indicated that glass fibers are carcinogens, but researchers have struggled to replicate those results.
Today, research seems to indicate they do not cause cancer. In 2012, the North American Insulation Manufacturers Association member companies removed cancer warning labels from fiberglass products.[5]
Fiberglass Exposure and Health Risks
Fiberglass is safer than asbestos, but there are still some health risks, especially for insulation workers. As with asbestos, when fiberglass is disturbed, especially during installation or removal, the glass fibers become part of the dust that floats in the air and settles on surfaces.[6]
Insulation workers and others in the area may inhale or ingest fibers from fiberglass materials. Fiberglass fibers are associated with health issues in a few main ways:[6]
One of the common impacts of exposure is irritation. Fibers can cause redness, rash, or itchiness on the skin, as well as in the eyes and respiratory tract.
A worker with asthma or other respiratory illness may see symptoms worsen after exposure.
If swallowed, fibers can cause stomach irritation and gastrointestinal distress.
While fiberglass exposure is generally not considered cancer-causing, there is no definitive answer. The International Agency for Research on Cancer listed fiberglass as "possibly carcinogenic to humans" in 1987 but removed that classification in 2001.
Several years of research found it could cause cancer, including mesothelioma, only in animals in laboratory settings.[7]
Asbestos Risks for Insulators
The construction industry used asbestos in many building materials into the 1970s. Insulation was a major application for asbestos.[8] In the past, insulators and other construction workers experienced exposure to asbestos. Many became sick with mesothelioma as a result of this exposure.
Construction is a safer industry today. Asbestos use is limited to a few specialty products, and laws protect workers, mandating safety training and gear. Some risk remains, however. Insulators working in older buildings may still come in contact with asbestos.[8]
Old insulation may need to be removed. Workers may also need to cut around this old insulation to do other jobs. This older insulation could contain dangerous asbestos. Disturbing it could loosen fibers causing them to become airborne. Without proper safety gear and procedures for dealing with the material, workers may inhale or ingest the fibers.
How to Work Safely with Any Type of Insulation
Insulators and others in the construction industry deserve safe workplaces. This includes appropriate training and safety gear for situations in which asbestos may be present. Workers also need training to reduce exposure to fiberglass. Proper gear to prevent inhalation and irritation from glass fibers is also a necessity.
Homeowners and people doing DIY work on older buildings have an increased risk of exposure to asbestos or glass fibers. This is because federal workplace safety rules do not regulate small jobs.
If your renovation project involves insulation, safety precautions are essential for your safety. Take these steps to reduce risks of exposure to fiberglass or asbestos:[6]
Wear long sleeves and pants. Clothing should be loose-fitting to reduce skin irritation.
Wear a hat and gloves.
Use a mask to avoid inhaling fibers.
Wear safety goggles for eye protection.
Ensure adequate ventilation with vents or an open window.
Wet loose fibers after work to keep them from floating in the air.
Vacuum your workspace thoroughly.
If there is a possibility of asbestos insulation in the home, hire a professional abatement service to check for it. Never attempt to manage, remove, alter, or replace asbestos insulation on your own. This dangerous job is best left to professionals.
Fiberglass materials have improved the safety of the construction industry. Insulators, once hit so hard by asbestos exposure and illness, now work with much safer materials. Despite this, risks remain.
Fiberglass can cause irritation and possible harm, and dangerous asbestos still lurks in many older buildings. If you got sick because of working with insulation, contact an experienced asbestos lawyer to help you find compensation for medical bills.
Get Your FREE Mesothelioma Packet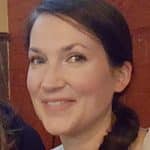 Mary Ellen Ellis has been the head writer for Mesothelioma.net since 2016. With hundreds of mesothelioma and asbestos articles to her credit, she is one of the most experienced writers on these topics. Her degrees and background in science and education help her explain complicated medical topics for a wider audience. Mary Ellen takes pride in providing her readers with the critical information they need following a diagnosis of an asbestos-related illness.
Get Your FREE Mesothelioma Packet
Page Edited by Patient Advocate Dave Foster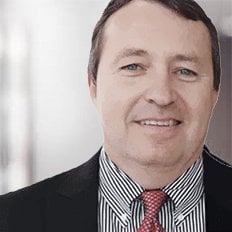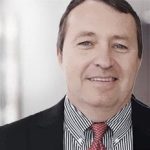 Dave has been a mesothelioma Patient Advocate for over 10 years. He consistently attends all major national and international mesothelioma meetings. In doing so, he is able to stay on top of the latest treatments, clinical trials, and research results. He also personally meets with mesothelioma patients and their families and connects them with the best medical specialists and legal representatives available.