Owens Corning and Asbestos
This page has been fact checked by an experienced mesothelioma Patient Advocate. Sources of information are listed at the bottom of the article.
We make every attempt to keep our information accurate and up-to-date.
Please Contact Us with any questions or comments.
Owens Corning made insulation and other construction materials with asbestos from the 1950s to 197os. Owens Corning put thousands of people at risk of developing mesothelioma. Lawsuits forced the company into bankruptcy and the formation of an asbestos trust fund.
Owens Corning History and Asbestos
Owens-Corning Fiberglass Company was created in 1935 from the merger of two existing glassworks companies: Owens-Illinois and Corning Glass Works. By 1938 the newly formed company already had sales of over $2 million.
The name Owens-Corning Fiberglass stuck until 1996, when it was officially shortened to just Owens Corning, reflecting its growth beyond just fiberglass insulation.
Owens Corning succeeded because it made effective and affordable insulation that quickly became popular with homeowners and builders. The demand for the product was exceptionally high during the housing boom following World War II.
By 1952 Owens Corning was ready to go public, expanding its product offerings to include several materials for the construction industry.
The company hit a rough patch in the 1980s during a slowdown in construction and new homebuilding. Owens Corning also fought off a hostile takeover by taking on a lot of debt. It then faced thousands of lawsuits over asbestos.
Owens Corning faced its first asbestos lawsuit in 1978 when shipyard workers claimed the company knew about the dangers of asbestos in its products.
Owens Corning acquired Fibreboard Corporation in 1997. Fibreboard also used asbestos in construction products in the past. Owens Corning took on its asbestos liabilities with the acquisition.
Asbestos liabilities and declining sales through the 1980s and 1990s led to the company's bankruptcy in 1998. As part of the process, the company opened an asbestos trust to compensate claimants.
Owens-Corning acquired Pittsburgh Corning in 2017. The glassmaker had previously filed for bankruptcy over asbestos liabilities.
Today, Owens Corning manufactures roofing, insulation, and composite materials. It is a global company with 19,000 employees and a focus on sustainability.[1]
How Did Owens Corning Use Asbestos?
The use of asbestos in insulation was not unusual when Owens Corning included it in fiberglass products. Asbestos is a cheap and common natural mineral with several important properties:
Asbestos is an excellent insulator.
It retains heat in a building or cold in refrigeration storage.
It resists fire and adds fireproofing to materials.
It also adds durability to materials without much extra weight.
Most companies that made insulation and many other products for the construction industry used asbestos. Owens Corning stopped using asbestos in its manufacturing in 1972.
Owens Corning Asbestos Products
Owens Corning used asbestos in many of its products, but mostly in insulation. One brand made with asbestos was Kaylo:
Kaylo pipe insulation
Kaylo duct insulation
Kaylo insulating block
Kaylor roof tiles
Kaylo laminated panels
Kaylo equipment insulation
Kaylo cold storage systems
The company also made cement, called One Cote cement, which had asbestos in it. Wall insulation, asbestos adhesives, mastics, fiberglass ready mix, and fiberglass blankets also included asbestos.
When Owens Corning acquired Fibreboard, it took on liability for all its asbestos products:
Pipe covering
Insulating cement
Paper insulation
Roof paint
Floor coating
Roofing felt
Gypsum board
Insulating tape
Who Was at Risk for Asbestos Exposure From Owens Corning?
Asbestos was long a useful material, but when people were exposed to it, they often inhaled its tiny fibers and got very sick. Decades after exposure, a person may develop mesothelioma, lung cancer, or asbestosis, all deadly diseases.
Owens Corning Employees
Workers in Owens Corning factories were at particular risk of exposure. Handling asbestos can cause fibers to come loose and enter the air. Anyone in the facility could have inhaled those fibers or even carried them home on clothing, putting family at risk as well.
Construction Workers
Any workers in other industries who used asbestos products or worked around Owens Corning materials that contained asbestos were also at risk. Those most affected by the company's asbestos products were workers in the construction industry, who handled the materials, like roofers or insulation installers.
Any construction workers on a site could have been exposed, including:
Electricians
Plumbers
Drywall installers
Insulation workers
HVAC workers
Laborers
Demolition workers
Because the company also made pipe insulation, pipefitters, and similar workers were also at risk. In shipyards, anyone who built or repaired ships might have come into contact with Owens Corning asbestos products.
U.S. Navy Veterans
Shipyard workers risked exposure to asbestos from Owens Corning products, as did anyone working aboard ships. This includes men and women who served in the U.S. Navy.
The Navy used many asbestos materials on ships, including those made by Owens Corning. For this reason, U.S. Navy veterans now have some of the highest rates of mesothelioma in the country.
Secondhand Asbestos Exposure in Families
Another source of exposure that was long overlooked was the asbestos that workers unknowingly carried home on their clothing or in their hair. The small fibers contaminated homes and caused illness in some family members.
This is called secondhand asbestos exposure. Anyone who lived with someone who worked in Owens Corning factories, on construction sites, or in shipyards with their products was at risk of exposure.
Asbestos Lawsuits Against Owens Corning
After workers began to get sick because of the asbestos in Owens Corning and Fibreboard products, they sued the company over its use of asbestos and its failure to warn people of its risks. The lawsuits came early, with the first in 1978.
Two workers from a shipyard developed asbestosis and blamed it on pipe insulation used on ships and the asbestos used in other insulation materials. The two men filed a class-action lawsuit on behalf of thousands of workers. Owens Corning was one of several defendants in the case.
In another case, a man sued the company after being diagnosed with mesothelioma from working with Owens Corning products for decades. In the course of the trial, lawyers showed that Owens Corning hid information about the harmful effects of asbestos while the material was still used in its products. The jury decided on $31 million in punitive damages and $1.8 million in compensatory damages.
In 1997, the widows of three construction workers who died from asbestos illnesses won a case against Owens Corning and other defendants on appeal. The men died from their illnesses before the case could conclude, but their widows were awarded $13 million in total damages.[2]
Owens Corning faced nearly 85,000 asbestos lawsuits by 1990. When it filed for bankruptcy, the company had been named a defendant in more than 240,000 cases.
Race Controversy in Owens Corning Asbestos Claims
In 1999, Owens Corning tried to limit claims based on race. At the time, claims in the Baltimore area had to go through the courts to determine which claimants were sick enough to move forward in their cases against Owens Corning.
Owens Corning asked a judge to set different standards for black claimants. The company cited some research that indicates African Americans have generally worse lung function scores. The company wanted corrected pulmonary scores, which would have made it more difficult for black claimants to qualify to move ahead to a trial.[3]
Shortly after it made the request, a judge denied Owen Corning's race-based request to limit claimants and their cases.[4]
Bankruptcy and Trust
These and other lawsuits eventually forced Owens Corning to file for bankruptcy protection, which it did in 2000. In 2006 the company emerged and was reorganized, ready again to do business providing construction materials.
As part of the reorganization, the company established two trust funds with two sub-funds: the Owens Corning Fibreboard Asbestos Personal Injury Trust, Owens Corning Subfund, and Fibreboard Subfund.
The Fibreboard trust was funded with $3.4 billion, and the Owens Corning trust with $1.5 billion.[5] Within two years, the two funds together had already paid out $1.4 billion to claimants.
The payment percentages for the trust are currently:[6]
5.9% for Owens Corning claims
4.4% for Fiberboard claims
What to Do if You Were Exposed to Owens Corning Asbestos Products
If you were affected by Owens Corning products and asbestos, contact a mesothelioma and asbestos lawyer to file a claim with the active trust and seek compensation for your illness.
Don't hesitate to contact a lawyer. They will provide a free review of your case to give you some options. The right lawyer can determine every company responsible for your exposure and find every possibility for recovering damages, including filing lawsuits.
Get Your FREE Mesothelioma Packet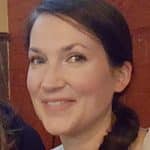 Mary Ellen Ellis has been the head writer for Mesothelioma.net since 2016. With hundreds of mesothelioma and asbestos articles to her credit, she is one of the most experienced writers on these topics. Her degrees and background in science and education help her explain complicated medical topics for a wider audience. Mary Ellen takes pride in providing her readers with the critical information they need following a diagnosis of an asbestos-related illness.
Get Your FREE Mesothelioma Packet
Page Edited by Patient Advocate Dave Foster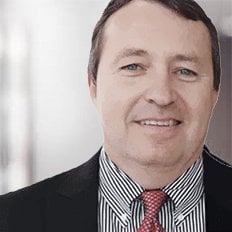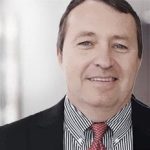 Dave has been a mesothelioma Patient Advocate for over 10 years. He consistently attends all major national and international mesothelioma meetings. In doing so, he is able to stay on top of the latest treatments, clinical trials, and research results. He also personally meets with mesothelioma patients and their families and connects them with the best medical specialists and legal representatives available.