Asbestos Where You Least Expect It: New Populations Now at Risk
This page has been fact checked by an experienced mesothelioma Patient Advocate. Sources of information are listed at the bottom of the article.
We make every attempt to keep our information accurate and up-to-date.
Please Contact Us with any questions or comments.
Asbestos has long been a danger for specific types of workers in construction and industrial jobs. New cases and research now indicate that there can be asbestos where you least expect it. New populations now at risk for mesothelioma include some teachers and people living near erionite deposits.
Typical Asbestos "Danger Zones"
Asbestos exposure can come from a variety of places. The most notorious of these is occupational exposure from working in a field where asbestos is readily present.
People who work in automotive part manufacturing, factories making plumbing pipes, vinyl flooring factories, or in home construction are particularly susceptible to asbestos exposure.[1]
For a long time, it was thought people who did not work in these industries were at little risk of developing mesothelioma; however, that is not the case at all.
Newfound Evidence of Previously Unknown Risks
Within the past few years, mesothelioma cases have been diagnosed in people who had no reason to think they had been victims of long-term asbestos exposure. This has caused alarm, as many of these people would never have thought they were vulnerable to mesothelioma.
Australian Hospital Workers
In recent news, hospital workers, many now retired, in Australia are being diagnosed with malignant mesothelioma. Why? It is due to exposure to asbestos in building materials.
Not because they installed insulation or worked with vinyl flooring, but because loose asbestos was used to line plumbing pipes, spaces between walls, floors, and ceilings of the buildings where they worked.
Over time, the structures would become compromised, exposing microscopic asbestos particles. Once exposed, those asbestos particles could easily become airborne. That airborne asbestos floated in the air they breathed and settled in the water used to drink and wash their hands.[2]
Residents Near Erionite Deposits
Erionite is a fibrous mineral similar to asbestos in its molecular structure. It occurs naturally under certain geologic conditions. When under the earth's surface, erionite is a harmless mineral deposit; however, when deposits are exposed to the elements, they can erode and become airborne.
People living near exposed deposits have a greater chance of being diagnosed with malignant mesothelioma despite never being exposed to asbestos. This is because erionite can "behave" in the same way as asbestos. Erionite can lodge in the linings of the lungs and abdominal cavity when inhaled or ingested, just like asbestos.[3]
Old Schoolhouses
Many schools are located in buildings with a long and rich history. Unfortunately, while older school buildings may seem quaint, they can have dangerous consequences. Students and teachers in old schoolhouses, often located in districts lacking funding for proper maintenance, may be at risk of developing mesothelioma later in life.
If asbestos insulation or flooring was used in the original construction of a schoolhouse and goes unremediated, that asbestos may become airborne as the structure ages. Natural aging could cause flooring, walls, and ceiling tiles to crack, exposing asbestos. This puts students at risk of developing mesothelioma later in life.[4]
DIY Home Projects
Many people like to add a personal touch to their homes. With do-it-yourself (DIY) home improvement shows so popular on television, many homeowners are tempted to dive into a renovation project; however, when it comes to replacing insulation, ripping up old linoleum flooring, or replacing "popcorn" ceilings with proper drywall, DIY enthusiasts put themselves and everyone in their homes at risk.
Vinyl flooring, "popcorn" ceilings, and old insulation all typically contain asbestos. When left undisturbed, these materials are relatively harmless; however, when disturbed, as in typical renovations, asbestos can become airborne, posing a serious cancer risk to those breathing the air.[5]
Secondhand Asbestos Exposure: The Unknown Dangers
A father working to install insulation might know that he is putting himself at risk of exposing himself to asbestos; however, this father may not consider the risk to his child greeting him at the door every day after work.
Asbestos particles can lodge into clothing as easily as they can lodge into bodily tissues, making people who work with asbestos-containing materials potential walking health hazards.
A work uniform that sits until laundry day could be a cause of mesothelioma too. That risk isn't just for the person who wore the uniform but also for every other person in the house.[6]
These are just some of the unconventional sources of asbestos exposure or mesothelioma risk. Be aware of how and where you can come into contact with asbestos to protect yourself and your family.
Get Your FREE Mesothelioma Packet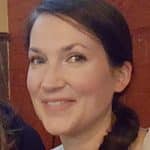 Mary Ellen Ellis has been the head writer for Mesothelioma.net since 2016. With hundreds of mesothelioma and asbestos articles to her credit, she is one of the most experienced writers on these topics. Her degrees and background in science and education help her explain complicated medical topics for a wider audience. Mary Ellen takes pride in providing her readers with the critical information they need following a diagnosis of an asbestos-related illness.
Get Your FREE Mesothelioma Packet
Page Edited by Patient Advocate Dave Foster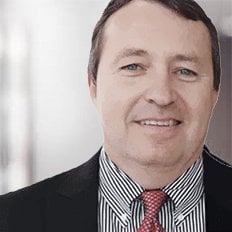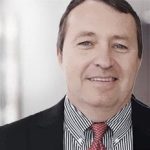 Dave has been a mesothelioma Patient Advocate for over 10 years. He consistently attends all major national and international mesothelioma meetings. In doing so, he is able to stay on top of the latest treatments, clinical trials, and research results. He also personally meets with mesothelioma patients and their families and connects them with the best medical specialists and legal representatives available.