Interferon Alfa-2b Clinical Trials
This page has been fact checked by a Doctor of Pharmacy who specializes in Oncology. Sources of information are listed at the bottom of the article.
We make every attempt to keep our information accurate and up-to-date.
Please Contact Us with any questions or comments.
Interferon Alfa-2b clinical trials are recruiting mesothelioma patients to test this new gene therapy. Researchers insert manipulated genetic material into the cancer cells to convert them into cancer-killing cells. Similar gene therapy has been used in other types of cancer patients, and now those with pleural mesothelioma may be able to benefit from it.
What Is Interferon Alfa-2b?
The use of interferons in disease treatment is not new, but it is novel in the management of malignant mesothelioma. Interferons are proteins that signal between cells in the body.
They typically respond to viruses and have been historically administered directly into the body to manage certain viral infections, including hepatitis.
When a healthy cell is infected or attacked by a virus it releases interferons.
These then signal a warning when they travel to other nearby cells.
Those cells then get ready to defend against viruses in response to that message.
Interferons also play a role in activating the immune system and increasing the production of antigens. Some of the common symptoms of having an infection, like fever or muscle aches, are the result of the actions of interferons.
What Is Interferon Alfa-2b Used For?
Interferon alfa-2b is a particular type of interferon protein that is already approved by the U.S. Food and Drug Administration (FDA) to treat certain viral infections and some forms of cancer when given directly through an IV:
Hepatitis B and C
Genital warts
Hairy cell leukemia
Malignant melanoma
Kaposi's sarcoma caused by AIDS
Non-Hodgkin's lymphoma
Although not approved for other uses, doctors may prescribe interferon alfa-2b injections for other viral infections, T-cell lymphoma, and kidney cancer.
How Does Interferon Alfa-2b Work?
Gene therapy interferon alfa-2b is the administration of a virus carrying a gene modification for the cancer cells. When a virus inserts a gene into another cell, that is referred to as a viral vector. This treatment contains adenovirus cells that have been created to insert into the gene for the interferon protein.
The release of the interferon attracts immune cells. The overall effect of the therapy should be to stimulate T-cells and other immune system cells to attack cancer cells.[1]
Can Interferon Alfa-2b Treat Mesothelioma?
When the treatment is placed into the pleural cavity, the space around the outside of the lungs, it washes around and attaches to the mesothelioma cells. The adenovirus then enters those cells and breaks down but deposits the gene into the DNA of the cancer cell.
From there, the cancer cells manufacture the interferon, which then begins the cascade of stimulating the immune system and helping the body's natural defenses slow or stop tumor growth.
Phase III Clinical Trial for Malignant Mesothelioma
Trizell, a British biotech company, announced in 2019 that it would begin a phase III clinical trial for patients with malignant pleural mesothelioma. The trial is testing the effectiveness of its interferon alfa-2b drug, known as TR002 (nadofaragene firadenovec).[2]
This phase of the trial follows a fairly successful phase II trial of TR002. Conducted at the Abramson Cancer Center at the University of Pennsylvania, the phase II trial included patients with pleural mesothelioma who had progressed after treatment of the standard first-line Alimta with a platinum drug.
The results were impressive, with an 87.5% control rate of the overall disease in the forty participants. Their median survival time was nearly doubled to seventeen months from the historical nine months expectation. About one-quarter of participants lived two years and 20% lived three years.[2]
The phase III trial recruited patients with pleural mesothelioma. It is active and ongoing but not currently recruiting.
The treatment group is receiving one dose of the adenovirus directly into the pleural cavity in the chest. They will then be given chemotherapy with gemcitabine starting two weeks later, and given until progression. The study is called INFINITE.[3]
Interferon Clinical Trial for Peritoneal Mesothelioma
While the TR002 phase III trial is just for patients with pleural mesothelioma, there are also trials of interferon alfa-2b involving peritoneal mesothelioma patients.
These trials used a novel vaccine along with other immune-stimulating drugs, including interferon, after surgery to remove tumors in the abdominal cavity.
The study used the patients' own immune cells to create the vaccines with the hope that the results will be an immune response that kills cancer cells. Results show some promise but are mixed.[4]
Potential Adverse Events of Interferon Alfa-2b
As with any clinical trial and novel therapy, there are risks. One is that the treatment simply may not work for you. It can be devastating to get your hopes up for an experimental therapy only to be disappointed. Keep this in mind when applying for clinical trials.
There are also specific risks of adverse events associated with interferon alfa-2b therapy:
Bleeding and bruising at the injection site
Loss of taste
Hair loss
Dry mouth
Dizziness
Difficulty concentrating
Changes in weight
Skin changes
Anaphylactic shock
Stomach pain and swelling
Extreme fatigue
Diarrhea
Nausea
Vomiting
Confusion
Back pain
Loss of consciousness
Interferon treatments and other types of gene therapy are very exciting for researchers and patients living with mesothelioma. This is a difficult cancer to treat and we all welcome more and improved treatment options.
The phase III trial with TR002 shows great promise and researchers hope to help more patients. If you want to get involved with this or another clinical trial, talk to your medical team and specialists about whether or not you qualify, the risks, and how to proceed.
Get Your FREE Mesothelioma Packet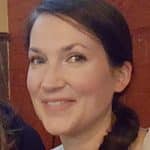 Mary Ellen Ellis has been the head writer for Mesothelioma.net since 2016. With hundreds of mesothelioma and asbestos articles to her credit, she is one of the most experienced writers on these topics. Her degrees and background in science and education help her explain complicated medical topics for a wider audience. Mary Ellen takes pride in providing her readers with the critical information they need following a diagnosis of an asbestos-related illness.
Get Your FREE Mesothelioma Packet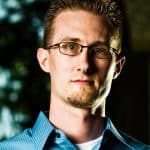 Kyle J. Becker, PharmD is certified by the Board of Pharmacy Specialties in Oncology Pharmacy. Dr. Becker earned his pharmacy degree from Shenandoah University and he currently serves as an oncology pharmacist at Parkview Cancer Institute.