Steel Mill Workers and Asbestos Exposure
This page has been fact checked by an experienced mesothelioma Patient Advocate. Sources of information are listed at the bottom of the article.
We make every attempt to keep our information accurate and up-to-date.
Please Contact Us with any questions or comments.
Steelworkers face a high risk of exposure to asbestos and resulting illnesses. Due to the high temperatures involved in manufacturing steel, many mills used asbestos in multiple components, materials, and machines. Past workers suffered asbestos exposure, and some current workers could still be at risk.
Steel Mill Workers and Asbestos
Steel mills are dangerous places to work. There are hazards from heat, big equipment and heavy objects, and the toxic substances used in the process of making steel.
Asbestos has long been used in steel mills as insulation, in machine components, and as part of protective gear for workers. It is just one of many toxic materials that steelworkers came into contact with over the course of their careers.
Contact with asbestos fibers can lead to tissue damage that can cause asbestosis, pleural plaques, lung cancer, and mesothelioma.
What Do Steelworkers Do?
Workers in steel mills perform various tasks to make steel and mold steel into different manufacturing shapes and forms: rods, sheets, wires, plates, and slabs. At a basic level, steel mill workers mix molten iron and carbon in precise ratios to create the final product.
Much of the work of a steel mill is now automated, but in the past, workers performed several dangerous tasks to make steel:
Stove tenders worked the stoves, heating air to the right temperature and moving that air into the furnace.
Furnace operators maintained the heat in the blast furnaces by managing coolant flow.
An operator loaded iron and other raw materials into a blast furnace.
Charger operators and other workers moved finished steel into pits to keep them at an elevated temperature, maintained the pits, and moved the warm steel to the finishing area.
Other jobs in the steel mill also posed risks to workers. Inspectors, machine setters, casters, welders, millwrights, supervisors, foremen, conductors, and others had roles in making the mill operate efficiently and also risked asbestos exposure.
Where Was Asbestos Used in Steel Mills?
The recipe for making steel does not include asbestos. However, the high-temperature environment meant that steel mills contained a lot of asbestos for insulation and to prevent fire. Three main areas of the mill contained asbestos for these reasons:
Workers' protective clothing. Steel mill workers had to be close to blast furnaces, stoves, boilers, tanks, steam pipes, and the hot steel itself, all at extremely high temperatures. To protect themselves from burns, they wore aprons, coveralls, masks, gloves, and boots, often with embedded asbestos.
Machinery and equipment. The equipment used in making steel gets hot and could cause fires, burns, and overheating if not insulated. Most mills at one time used asbestos insulation in ovens, blast furnaces, rolling mills, molding boards, boilers, steam pipes, and other types of machinery and equipment.
Construction materials. The building itself also required asbestos insulation to protect against the extreme temperatures used. Refractory bricks containing asbestos-lined ovens and furnaces, hot tops, and floors. Ceiling tiles, pipe insulation, and many other materials in the building contained asbestos.
How Were Steel Mill Workers Exposed to Asbestos?
When steel mills contained so much asbestos, worker exposure occurred in certain situations. Asbestos, when contained, is harmless. It becomes dangerous when the asbestos in a material, like insulation, is exposed.
For instance, any maintenance work on equipment or building components with asbestos could release fibers into the air. Normal wear and tear on asbestos protective gear could also release fibers. Once in the air, workers inhaled the fibers. In some people, this exposure caused damage to internal tissues and later illness.
A study of airborne asbestos in steel mills between 1972 and 1982 confirmed that fibers in the air exceeded today's accepted limits. Researchers took the samples while workers relined the furnaces and stoves with insulating materials, like refractory bricks. This work triggered a release of asbestos fibers into the air.[1]
Which Steelworkers Were at Greatest Risk of Asbestos Exposure?
Anyone working in a steel mill could have been exposed to asbestos. Once the fibers become airborne, anyone in the area could inhale them and suffer harm as a result. Jobs that posed the greatest risk of asbestos exposure in steel mills include:
Boilermakers
Casters
Conductors
Furnace operators
Machinists
Maintenance workers
Millwrights
Pipefitters
Production workers
Welders
A study of Belgian steelworkers found that maintenance and production workers had the highest rates of asbestos illness. The highest amount of asbestos fibers found in lung tissue occurred in steel mill maintenance workers.[2]
Which Companies Supplied Steel Mills with Asbestos?
For many workers diagnosed with mesothelioma, the liable companies are not always their employers. In some cases, workers can hold the steel mill they worked in liable, but it's often the companies that supplied the mill with asbestos that are truly responsible.
These companies provided asbestos for construction materials, furnace insulation, asbestos safety gear, and more. Some of the main asbestos suppliers to steel mills in the past included:
Foseco
GAF Corporation
Guard-Line
Johns Manville
Owens Corning
Owens-Illinois
Porter Hayden
Do Modern Steel Mills Have Asbestos?
Steelworkers today are much safer than those in the past. It is still a dangerous workplace in many ways, but companies have replaced much of the asbestos with other materials.
Newer steel mills, those built in the 1980s or later, likely have no asbestos. Anyone working in an older mill may still work around asbestos and be at risk of exposure.
The Centers for Disease Control and Prevention reports that people who worked in steel mills between 1940 and 1979 are at the greatest risk of having been exposed to asbestos.
Also potentially exposed are people who lived around steel mills, where the facilities may have released fibers into the air, soil, and water.[3]
Filing a Lawsuit for Steel Mill Asbestos Exposure
Illnesses caused by exposure to asbestos take decades to develop. Workers in the past are now receiving diagnoses of mesothelioma, lung cancer, and asbestosis. Many of them have sued the steel plants and manufacturing companies that made the asbestos materials used on the job.
Some companies, facing so many lawsuits and settlements, declared bankruptcy. As part of the process, many had to create asbestos trusts to compensate victims of exposure in steel mills.
Liability of Asbestos Manufacturers
In the early 1990s, thousands of workers sued 14 asbestos manufacturers. Many of those workers were exposed to the asbestos materials at Bethlehem Steel in Sparrows Point, Maryland.
The manufacturers denied knowing the risks, but the workers' lawyers exposed the truth. The jury found most of the defendants liable and awarded the workers significant damages. Some received pre-trial settlements.[4]
Major Win Against U.S. Steel
In 2003, a steelworker at U.S. Steel in Gary, Indiana, sued the company for asbestos exposure and resulting mesothelioma. He worked with asbestos components, like gaskets, insulation, and pipe coverings, for nearly three decades at the mill.
The verdict charged U.S. Steel to pay nearly $250 million total in damages, an amount that at the time set a record for a single asbestos victim.[5]
How to Seek Compensation After Asbestos Exposure at a Steel Mill
If you worked in a steel mill, contact an asbestos lawyer to find out your options. You may be able to file a claim with an asbestos trust or file a lawsuit. An experienced asbestos lawyer can track down your exposure and advise you on the best course of action.
Many asbestos companies that supplied steel mills went bankrupt because of litigation. These companies had to set up trust funds to compensate victims as part of the bankruptcy process. A lawyer can determine if you are eligible to make a claim with any asbestos trusts.
Get Your FREE Mesothelioma Packet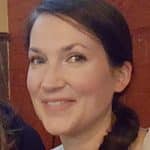 Mary Ellen Ellis has been the head writer for Mesothelioma.net since 2016. With hundreds of mesothelioma and asbestos articles to her credit, she is one of the most experienced writers on these topics. Her degrees and background in science and education help her explain complicated medical topics for a wider audience. Mary Ellen takes pride in providing her readers with the critical information they need following a diagnosis of an asbestos-related illness.
Get Your FREE Mesothelioma Packet
Page Edited by Patient Advocate Dave Foster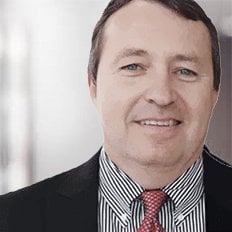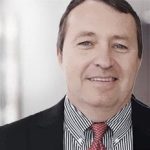 Dave has been a mesothelioma Patient Advocate for over 10 years. He consistently attends all major national and international mesothelioma meetings. In doing so, he is able to stay on top of the latest treatments, clinical trials, and research results. He also personally meets with mesothelioma patients and their families and connects them with the best medical specialists and legal representatives available.