This page has been fact checked by an experienced mesothelioma Patient Advocate. Sources of information are listed at the bottom of the article.
We make every attempt to keep our information accurate and up-to-date.
Please Contact Us with any questions or comments.
GAF, the General Aniline and Film Corporation, and also known as G-I Holdings, is a roofing and construction materials company.[1] The acquisition of roofing businesses led GAF into decades of liability for asbestos usage in roofing and other building materials. Eventually, GAF sought bankruptcy protection and reorganized with a trust fund to help pay asbestos claims.[2]
Company History
GAF Corporation originated as Standard Paint Company, founded in 1886. In 19. In April 1929 it became part of I.G. Farben, a German dye company. It then acquired the name GAF, for General Aniline Works and then General Aniline and Film.[3]
During World War II, the United States government seized GAF due to its German connections.[4] The government appointed directors to run the company.
Unfortunately, these directors did not run the company well, causing the business to flounder. For many years patriotic consumers purchased products made by American manufacturers like Kodak and DuPont.
In the 1960s, GAF acquired the roofing and building supply business Ruberoid Corporation.[3] This created a new niche for GAF. This acquisition proved profitable during the construction boom of the 1980s; however, it also led to thousands of asbestos-related lawsuits due to liability from Ruberoid.
Ruberoid used asbestos in many of its construction materials.[5] GAF assumed liability for exposure caused by these products. GAF also assumed liability from Ruberoid's asbestos mine in Virginia.
Although the asbestos mine shut down in the 1970s, GAF still faced thousands of lawsuits over asbestos exposure from the mine. Eventually, GAF was forced to file for bankruptcy protection.[2]
Asbestos Use in Products
GAF used asbestos in several of its products. Asbestos was commonly used in manufacturing because it was inexpensive and readily available. This natural mineral also could be used to add strength and durability to materials like concrete.
Asbestos is also a great insulator and resists fire, heat, electricity, and chemical reactions. Before federal regulations were enacted in the 1970s restricting asbestos use, this material was common in many products.
GAF assumed responsibility for many asbestos-contaminated products, including:
Insulation
Insulating cement
Roofing felt
Pipe covering
Rollboard
Asphalt roofing tiles
Vinyl floor tiles
Wool felt
Boiler jackets
Asbestos fiber
Roofing paint
Watocell brand products
Supercell brand products
Ruberoid brand products
Asbestos Exposure
GAF became liable for thousands of asbestos-related lawsuits filed by people who inhaled or ingested asbestos fibers. Once inside the body, these microscopic asbestos fibers lodged in tissues and organs, causing damage over time. Eventually, this damage led to illnesses like mesothelioma, lung cancer, asbestosis, and other types of cancer.[6]
The acquisition of Ruberoid and its asbestos mine led to much of GAF's asbestos liability. Miners, as well as those working or living near the mine, risked exposure. Ruberoid and GAF factory workers were also put at serious risk.
Working with or around asbestos is harmful because the fibers can break off and become airborne. Without protective equipment, it is easy to inhale these tiny particles.
Others who worked with asbestos-containing products were also endangered. Roofers, insulators, electricians, plumbers, pipefitters, boiler workers were all at risk of exposure.
Also, anyone working in the area who was handling, removing, installing, and cutting asbestos products was put at risk. Sometimes workers unknowingly carried asbestos dust home on their clothing, shoes, or hair, exposing their family members.[7]
Asbestos Litigation and Trust Fund
GAF eventually faced so many lawsuits the company filed for bankruptcy.[2] Lawsuits were filed by company employees and tradespeople working with their products, but also by their surviving spouses.
Despite efforts to mitigate and settle claims, by 2000 GAF faced over 70,000 lawsuits. By 2001, the company had spent over $1 billion settling cases.
GAF filed for Chapter 11 bankruptcy protection. After eight years, the company emerged reorganized. Part of its reorganization included a trust fund to cover current and future asbestos claims. In 2009, the company created the G-I Holdings Inc. Trust was created and funded with over $700 million.[8] It began accepting claims in 2010.[9]
Asbestos Claims Facility
To help manage claims and lawsuits, GAF, along with other companies facing legal trouble, formed the Asbestos Claims Facility.[10] This facility was meant to reduce settlement costs and provide an alternative to the court system, but several companies pulled out after disagreements over how to handle and pay claims.
The facility only lasted a few years. It was followed by the Center for Claims Resolution, which believed strongly in using an alternative to the legal system for settling claims.[11]
If you think your asbestos-related illness, or the death of a spouse, is related to GAF, you can now file claims with the asbestos trust. An experienced lawyer can help you navigate this often confusing process and help you receive the compensation you deserve.
Get Your FREE Mesothelioma Packet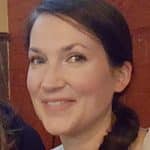 Mary Ellen Ellis has been the head writer and editor for Mesothelioma.net since 2016. With hundreds of mesothelioma and asbestos articles to her credit, she is one of the most experienced writers on these topics. Her degrees and background in science and education help her explain complicated medical topics for a wider audience. Mary Ellen takes pride in providing her readers with the critical information they need following a diagnosis of an asbestos-related illness.
Get Your FREE Mesothelioma Packet
Page Edited by Patient Advocate Dave Foster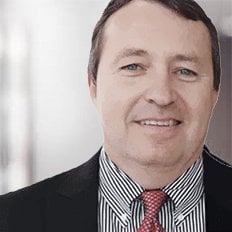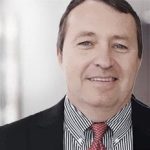 Dave has been a mesothelioma Patient Advocate for over 10 years. He consistently attends all major national and international mesothelioma meetings. In doing so, he is able to stay on top of the latest treatments, clinical trials, and research results. He also personally meets with mesothelioma patients and their families and connects them with the best medical specialists and legal representatives available.