West Virginia Mesothelioma Lawyer
If you have been exposed to asbestos in West Virginia and as a result, you were diagnosed with mesothelioma, lung cancer, or asbestos, you need a West Virginia mesothelioma lawyer on your side to help you seek justice from those responsible. You can seek out justice and compensation for your medical bills and other related expenses, and with an experienced legal team to guide you, your chances of winning are greater.
Thousands of people in the state have been exposed to asbestos over decades of working in mines, living near mines, or working in other industries. Some people simply were exposed because this harmful mineral was used in the construction of buildings before about 1980. Although regulations are now in place to limit harm from asbestos, there is still a risk of being exposed and getting sick.
Asbestos in West Virginia
Like any state in the U.S. West Virginia has a history of asbestos use and exposure. Some states have experienced more damage than others, and West Virginia falls in the middle. Between 1999 and 2013, nearly 2,500 people died in the state from an illness related to asbestos exposure. Counties that have been hardest hit include Kanawha, Wood, Cabell, and Putnam Counties.
These four counties are located in coal mining country, which explains the high rate of asbestos deaths. While West Virginia has no naturally-occurring asbestos, the mining industry long used asbestos in its equipment and exposed workers as a result. Other industries in the state are smaller and have historically employed fewer people, but have also used asbestos and exposed workers. These include chemical plants, power plants, the timber industry, and manufacturing plants.
Another important source of asbestos in West Virginia is in older buildings. For many decades the construction industry used asbestos in many building materials from flooring to roofing and everything in between. Now, if older asbestos materials begin to deteriorate or are damaged in renovation projects, they can expose residents to the harmful fibers. This is an issue for everyone, not just workers in industrial settings.
Coal Mining
Coal mining is an industry that dominated the West Virginia economy for many years. The industry is slowing and shrinking now, but for a long time workers were put at risk every day on the job. Much of the time the dangers were more immediate than asbestos exposure, but this was just one of many risks that miners faced doing their jobs. Although there are no natural deposits of asbestos in West Virginia, there can be trace amounts in coal seams. When miners pulled out the coal and processed it, they were put at risk of being exposed to asbestos. Mining equipment and machinery also used asbestos and added another element of harm and risk for workers.
Chemical and Other Industrial Jobs
That the highest numbers of asbestos-related deaths have been in the coal mining counties of West Virginia indicates that this industry has been responsible for much of the asbestos exposure in the state. It hasn't been the only one, though. Mining is a big industry in the state, but any other industrial workplace is likely to have exposed workers through asbestos in the buildings, in the machinery, and in the materials workers handled.
One of these is the chemical industry. There have been a number of chemical plants in West Virginia and these have caused asbestos exposure and illness in many workers. Union Carbide is one of these. Owned by Dow Chemical, it operated both mines and industrial chemical an insulation sites in the state. In 2002 Union Carbide was found liable for the asbestos illnesses of thousands of West Virginia workers. Over 2,000 people were plaintiffs in the case accusing Union Carbide of exposing them through their processing facilities and also their products, like joint compound and insulation.
Other Sites with Known Asbestos
Chemical processing plants, coal mines, and other industrial workplaces have been major sources of asbestos exposure in West Virginia. There have been many other locations in the state that have exposed workers and that have put people at risk of getting sick. These include mining and chemical companies, but also public buildings, power plants, and other types of settings. A few of these include:
Allied Chemical Company, Nitro
DuPont, Charleston
Ashland Oil and Refinery Company, Charleston
United States Naval Ordnance Plant, Charleston
Westinghouse Electric, Fairmont
University of West Virginia, Morgantown
Shell Oil Company, Spring Hill
Monsanto Chemical Company, Charleston
Appalachian Electric Power Company
Mount Storm Power Company
Willow Island Power House
Asbestos Laws in West Virginia
Federal, state, and local laws are in place today to help protect people from getting exposed to asbestos in the future and to avoid the illnesses that have already plagued past workers. In West Virginia, the Department of Environmental Protection administers state and federal laws regarding asbestos use, exposure, and removal. Building demolitions and renovations on public buildings must be preceded by an inspection for asbestos by a certified professional. Any job that involves asbestos must be run by someone certified to work with asbestos and the state must be notified of the project ten days in advance. Asbestos must be disposed of by being wetted and carefully sealed in appropriate containers.
Statute of Limitations
In West Virginia you are limited as to when you can file a lawsuit against an employer or other party for your asbestos-related illness. You have just two years from the time of a diagnosis to file a lawsuit and start legal action. This means you have to act quickly, even while you are sick, to ensure you do not miss out on available compensation. If you have lost a loved one to an illness related to asbestos exposure, you also have just two years to take legal action. You have two years from the time of death to file a wrongful death lawsuit.
Find a West Virginia Mesothelioma Lawyer
The best way to make the most of the time you have available that is set by these statutes of limitations is to work with a West Virginia mesothelioma lawyer. You need an experienced professional knowledgeable in the laws related to asbestos and lawsuits. With this lawyer to guide you, it will be possible to seek out damages for your illness, from settlements or from asbestos trust funds. Without a lawyer you run the risk of making mistakes or missing deadlines and important steps that could prevent you from getting the money you need.
Page Written by Rod De Llano, Esquire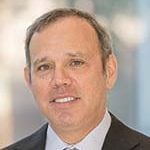 Page edited by Dave Foster
Get Help from the Top Mesothelioma Law Firms
Free Consultation
Brochures from Top Law Firms
Testimonials
FREE Case Value Calculator
For over 20 years we've provided the best FREE resources to mesothelioma patients and loved ones. Our resources include information on the leading treatment options and best doctors in your area; lessons learned from survivors; claims and benefits specifically for Veterans; and how to access your share of billions of dollars in trust fund money.
Get Your FREE Resources Sent Overnight
New treatment options
Veterans benefits & claims
$30 Billion asbestos trust fund information