West Virginia Mesothelioma Lawyer
This article has been fact checked by an experienced mesothelioma attorney. Sources of information are listed at the bottom of the article.
We make every attempt to keep our information accurate and up-to-date.
Please Contact Us with any questions or comments.
If you have been exposed to asbestos in West Virginia and were diagnosed with mesothelioma, lung cancer, or asbestosis, you need a West Virginia mesothelioma lawyer on your side. Over the years, thousands of people in West Virginia have been exposed to asbestos through mining and other industries. Many cases of exposure involve negligence by an employer or manufacturer.
Get Financial Help Now
Get Help from the Top Mesothelioma Law Firms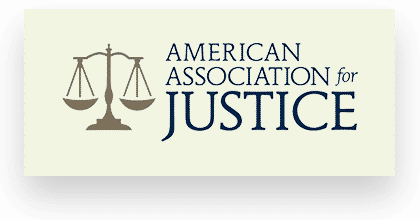 Free Consultation
Brochures from Top Law Firms
Testimonials
Asbestos in West Virginia
Like many states in the U.S., West Virginia has a history of asbestos use and exposure. While some states have experienced more damage than others, West Virginia falls in the middle.
Between 1999 and 2017, nearly 3,100 West Virginians died from asbestos-related illnesses. Kanawha, Wood, Cabell, and Putnam counties have been the hardest hit.[1]
These four counties are located in coal mining country, explaining the high rate of asbestos deaths. While there are no natural asbestos deposits in West Virginia, the mining industry has a history of using asbestos in its equipment, causing dangerous exposure.
Other industries in the state are smaller and have historically employed fewer people, yet these industries also used asbestos, including chemical plants, power plants, manufacturing plants, and the timber industry.
Older buildings are also significant sources of asbestos in West Virginia. For many decades, the construction industry used asbestos in building materials like flooring, roofing, and insulation. As older asbestos materials deteriorate or get damaged during renovation, residents and workers can be exposed to its harmful fibers.
Coal Mining
Coal mining has dominated the West Virginia economy for generations. Although the industry is currently shrinking, for decades, miners risked exposure every day on the job.
Often dangers were more immediate than asbestos exposure. However, asbestos is just one of many risks miners faced daily.
Although there are no natural asbestos deposits in West Virginia, there can be trace amounts of this dangerous mineral in coal seams. During coal processing, miners were often exposed to harmful asbestos. Mining equipment and machinery also used asbestos, adding another harmful element to the mining profession.
Chemical and Other Industrial Jobs
The chemical industry another industry in West Virginia that used asbestos. Several West Virginia chemical plants have caused asbestos exposure and illness in many workers, including Union Carbide.
Owned by Dow Chemical, Union Carbide operated mines and industrial chemical insulation sites in the state. In 2002, Union Carbide was found liable for asbestos-related diseases in thousands of West Virginia workers.
The case included over 2,000 plaintiffs accusing Union Carbide of exposing them through processing facilities and products, like joint compound and insulation.[2]
Other Sites with Known Asbestos
Chemical processing plants, coal mines, and other industrial workplaces have been major sources of asbestos exposure in West Virginia.
Many other locations in the state have exposed workers, including power plants and older facilities. A few of these include:
Allied Chemical Company, Nitro
DuPont, Charleston
Ashland Oil and Refinery Company, Charleston
United States Naval Ordnance Plant, Charleston
Westinghouse Electric, Fairmont
University of West Virginia, Morgantown
Shell Oil Company, Spring Hill
Monsanto Chemical Company, Charleston
Appalachian Electric Power Company
Mount Storm Power Company
Willow Island Power House
Asbestos Laws in West Virginia
Today, there are federal, state, and local laws to protect citizens from asbestos exposure. In West Virginia, the Department of Environmental Protection administers state and federal laws regarding asbestos use, exposure, and removal.
Public demolition and renovation projects require an inspection for asbestos by a certified professional. Someone certified by the Department must supervise jobs involving asbestos, and the state must be notified of the project ten days in advance. Asbestos disposal involves wetting and sealing in appropriate containers.[3]
Statute of Limitations
In West Virginia, there is a time limit for filing a lawsuit against an employer or another party for your asbestos-related illness. You have just two years after diagnosis to file a lawsuit and begin legal action.
If you have lost a loved one to an asbestos-related illness, you also have just two years to file a wrongful death lawsuit. This means you must act quickly to ensure you do not miss out on available compensation.
Find a West Virginia Mesothelioma Lawyer
Working with a West Virginia mesothelioma lawyer will help you maximize the time you have to take legal action. You need an experienced professional who is knowledgeable in laws related to asbestos.
A qualified lawyer will help you seek damages for your illness from settlements or asbestos trust funds. Without a lawyer, you run the risk of making mistakes or missing deadlines, potentially preventing you from getting the money you need and deserve.
Get Your FREE Mesothelioma Packet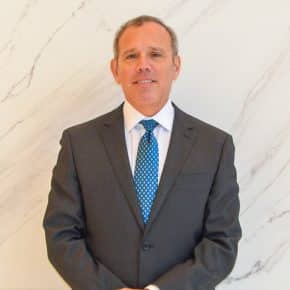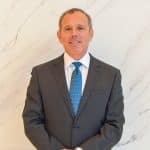 Rod De Llano was born and raised in Laredo, Texas. He graduated from Princeton University with a B.A. in Economics, and earned a law degree from the University of Texas. After working for an international law firm for several years, Rod formed a law firm dedicated to representing persons injured by exposure to asbestos products. For over 20 years, Rod has fought for persons diagnosed with asbestos-related diseases such as mesothelioma, lung cancer, and asbestosis. His clients have recovered over $1 billion over the years.