Indiana Mesothelioma Lawyer
This article has been fact checked by an experienced mesothelioma attorney. Sources of information are listed at the bottom of the article.
We make every attempt to keep our information accurate and up-to-date.
Please Contact Us with any questions or comments.
Many of Indiana's industrial and manufacturing jobs exposed workers to asbestos, leading to a number of illnesses and related deaths. If you were exposed to asbestos, an Indiana mesothelioma lawyer can act as your advocate and help you through the process of taking legal action.
Get Financial Help Now
Get Help from the Top Mesothelioma Law Firms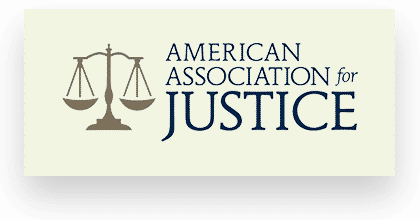 Free Consultation
Brochures from Top Law Firms
Testimonials
Asbestos Use in Indiana
Until regulations went into effect in the 1970s, the use of asbestos across the U.S. was heavy throughout the post-war period. This natural mineral was used in many industries because of its unique properties of being lightweight, fireproof, chemical resistant, and heat resistant, as well as for being abundant and cheap.
The downside to asbestos use is its harm to human health. Asbestos fibers become airborne when disturbed and can be extremely harmful when inhaled. These tiny, odorless fibers cause illnesses like mesothelioma, lung cancer, and asbestosis.
Indiana has seen high rates of asbestos-related illnesses and deaths. The deadly mineral was used at many of the thriving industrial jobs, like steel, petroleum, chemical, and automotive industries.
From 1999 through 2017, more than 7,000 people in the state died due to asbestos-related illnesses. This included nearly 6,000 people with lung cancer, 1,120 with mesothelioma, and 198 with asbestosis, a non-cancerous lung disease.[1]
Steel Workers and Asbestos
Some of the workers most in need of the guidance of an Indiana mesothelioma lawyer are those who worked in the steel industry. Steel mills and foundries in the state used asbestos heavily because of its ability to prevent fires and insulate from heat.
Gary, in the northwest corner of the state, was a major center for steel production and processing. It was also a major location for asbestos exposure. The majority of asbestos-related illnesses and fatalities reported in the state come from Gary and the surrounding area.
One of the most significant jury awards given to a single person with an asbestos-related illness happened to a U.S. Steel worker from Gary, Indiana. Although the case was tried in Illinois, the plaintiff worked in and was exposed to asbestos in the Gary steelworks industry. He won $250 million after being diagnosed with mesothelioma in 2001.[2]
The Automotive Industry
The automotive industry has also had a significant presence in the state of Indiana. Workers constructed and repaired cars and other vehicles using asbestos in many components. Even today, brakes and clutches in many cars contain asbestos because of its ability to resist fire and heat.
Manufacturers of these parts have not always protected their employees from the dangers of asbestos. For example, in 1984, workers at Nuturn Corporation—a company that makes automotive brakes—in New Castle, Indiana, requested an asbestos evaluation from the National Institute for Occupational Health and Safety (NIOSH).[3]
OSHA sets regulations for safe threshold levels of asbestos that employers must meet to keep their workers safe. NIOSH found that Nuturn had let asbestos levels exceed the safe threshold and put their workers at risk.
Over 150 workers were screened for related health problems. Many had poor performance on lung function tests and had difficulty breathing. One worker showed signs of asbestosis, a progressive and ultimately fatal disease caused by asbestos exposure.[3]
Other Indiana Sites with Asbestos
Steel and automotive plants have been responsible for a significant portion of the illnesses and deaths related to asbestos in the state.
Several different employers and worksites have been known to have asbestos, and these also include other types of industries. Some of these are:
S. Rubber Company, Fort Wayne
Central Indiana Lighting Company, Bloomington
Aluminum Company of America, Evansville
Pennsylvania Railroad Company, Fort Wayne
General Motors
Southern Indiana Railway Company
Franklin Electric Company
Indiana and Michigan Electric Company
Raybestos Friction Materials Company
Kaiser Aluminum and Chemical
Allison-Bedford Foundry
Owens-Corning Fiberglass Corporation
Asbestos Laws in Indiana
Asbestos laws and regulations in Indiana go through the Indiana Department of Environmental Management and the Indiana Environmental Health Department. The laws include requirements for licensing and training of asbestos abatement professionals.
The laws also include how asbestos waste is handled and disposed of in the appropriate facilities, and compliance when working on asbestos projects or demolition of older buildings.
State laws also require notification before any construction work is done on a building that contains asbestos. Licensing varies depending on the type of person working with asbestos: contractors, inspectors, waste handlers, and others each have different requirements.
Statute of Limitations
The statute of limitations on asbestos-related lawsuits is a little bit longer in Indiana than in some other states, which is helpful because there are so many victims in this state. For those with mesothelioma, lung cancer caused by asbestos, or asbestosis, the statute of limitations on a lawsuit is three years from the time of diagnosis.
The three-year statute gives plaintiffs time to find good representation, gather evidence, and make a strong case. For the loved ones of someone who died because of asbestos exposure, the statute of limitations on a wrongful death lawsuit is also three years, but it starts at the time of death.
Finding an Indiana Mesothelioma Lawyer
If you are hoping to file a lawsuit in the state of Indiana related to asbestos, whether on your behalf or the behalf of a deceased family member, don't do it without the guidance of an Indiana mesothelioma lawyer.
Filing these lawsuits can be complicated and often mean going up against big corporations with a lot of legal experience. An experienced mesothelioma lawyer understands the laws in the state, how to make a strong case, how to gather the right evidence, and how to file a lawsuit.
Get Your FREE Mesothelioma Packet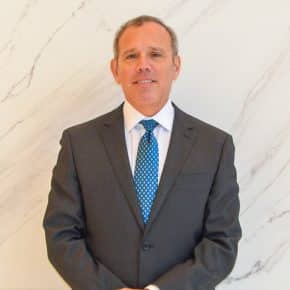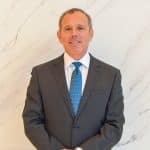 Rod De Llano was born and raised in Laredo, Texas. He graduated from Princeton University with a B.A. in Economics, and earned a law degree from the University of Texas. After working for an international law firm for several years, Rod formed a law firm dedicated to representing persons injured by exposure to asbestos products. For over 20 years, Rod has fought for persons diagnosed with asbestos-related diseases such as mesothelioma, lung cancer, and asbestosis. His clients have recovered over $1 billion over the years.