Vietnam Veterans and Mesothelioma
This page has been fact checked by an experienced mesothelioma Patient Advocate. Sources of information are listed at the bottom of the article.
We make every attempt to keep our information accurate and up-to-date.
Free Mesothelioma Packet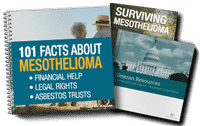 New treatment options
Learn from survivors
Veterans benefits & claims
File for your share of $30 billion in trust funds
Please Contact Us with any questions or comments.
Mesothelioma rates in Vietnam veterans are high because of decades of asbestos use by the U.S. military. Veterans exposed to asbestos during service, who later become ill, may file for VA benefits like disability compensation and health care.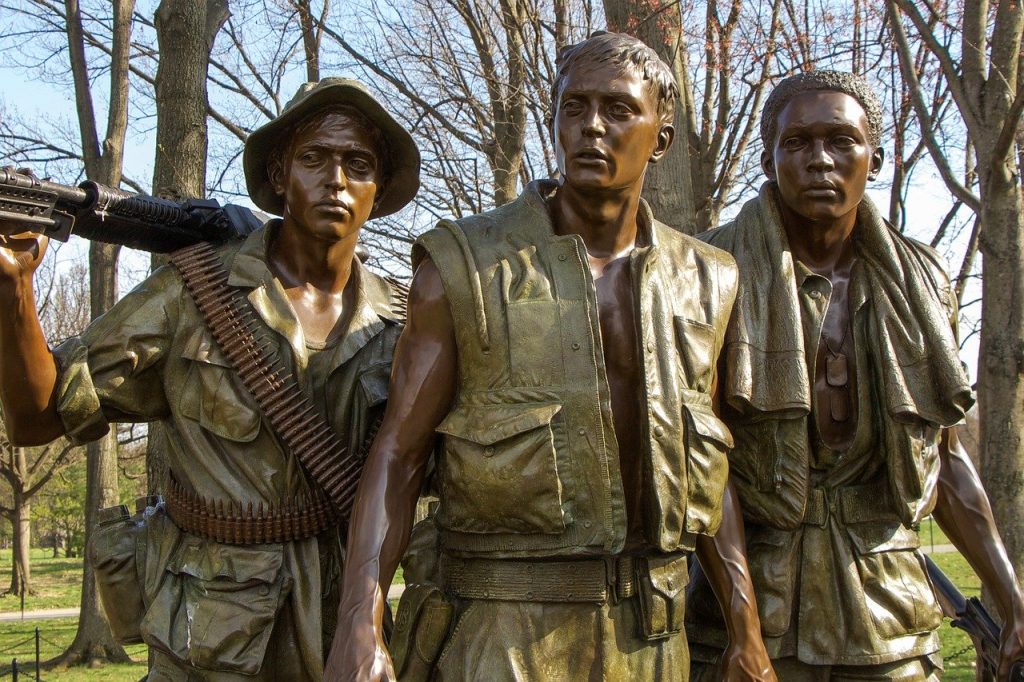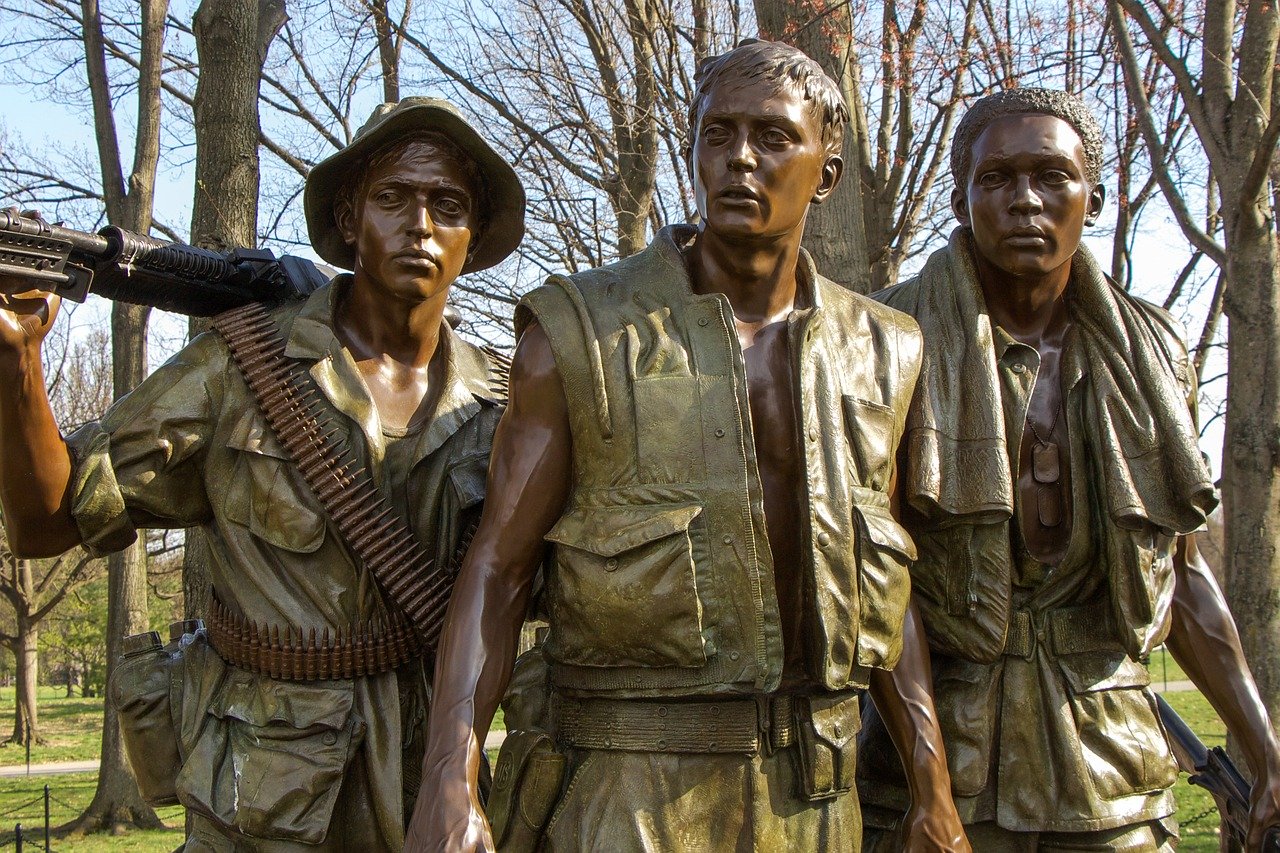 Asbestos Use in the Military
The heaviest use of asbestos by the U.S. military was between the 1930s to the mid-1970s. This puts Vietnam veterans at a heightened risk of developing toxic, life-threatening illnesses caused by asbestos exposure.
Free Mesothelioma Packet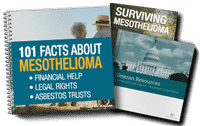 New treatment options
Learn from survivors
Veterans benefits & claims
File for your share of $30 billion in trust funds
The military used asbestos in many materials and locations, including:[1]
Bunkers
Aircraft
Ships
Wiring in mess halls and other buildings
Insulation
Fireproofing materials
If you served during Vietnam and have been diagnosed with an asbestos-related illness, you have options for compensation and care through the VA.[2]
Vietnam Veterans
Vietnam veterans are at especially high risk of developing asbestos-related illnesses as compared to the general population. According to the U.S. National Institutes of Health, many Asian countries imported and used asbestos in abundance, particularly during the Vietnam War era.[3]
In fact, even today, decades after asbestos was determined dangerous to human health, chrysotile asbestos is still used in Vietnam. The U.S. military also used asbestos in ships, vehicles, protective gear, and barracks during this period.
Out of all of the branches in the military, Vietnam veterans who served in the Navy run the highest risk of developing life-threatening asbestos illnesses. Ships were packed with asbestos-containing materials (ACMs) during the entire span of the Vietnam War, continuing a much earlier trend.[4]
During the 1930s, the Navy added ACMs to its ships for its ability to contain fires and its affordability and ease of use. Although the Surgeon General of the U.S. Navy warned that asbestos was harmful to human health, the Navy continued to use the dangerous mineral for decades, well into and throughout the Vietnam era.
During the Vietnam War era, almost every military ship was built and repaired with asbestos materials, from the tiling on the ships' flooring to electrical wiring, piping systems, and more.
Although asbestos use wasn't new, it was at its peak during the Vietnam War era. Veterans who served in any military branch during this time (1956-1975) are at special risk of developing malignant mesothelioma and other illnesses caused by asbestos exposure. Vietnam veterans who worked the following jobs carry the biggest risk:
Mechanics
Roofers
Carpenters
Pipefitters
Shipyard workers
Ship boiler workers
Ship repairers
Sailors
Demolition workers
Miners
Insulation installers
Cement sheeters
Military transportation during the Vietnam era was once built and maintained with asbestos products. This includes not only ships but aircraft, vehicles, and tanks. Asbestos was used in brake parts, gaskets, wiring, thermal insulation, and clutch pads, so vehicle mechanics were likely exposed.
Exposure After the Military
Once they became civilians, many Vietnam War veterans continued working in the same field they were trained in during service. For instance, construction work continued for many veterans once they left the military, but the industry outside of the military also depended heavily on asbestos materials. Veterans who continued to work in asbestos-related fields may have been exposed after their service.
Compensation for Veterans
Veterans exposed to asbestos who developed related illnesses are urged to apply for Veterans' Affairs (VA) compensation. Mesothelioma is one of the diseases associated with asbestos in the military that's considered a service-related disability.
Other diseases currently approved for disability pay include:
Asbestosis
Asbestos-related lung cancer
Pleural effusions and plaques
Gastrointestinal cancer
Throat cancer
Colorectal cancer
Kidney cancer
Bladder cancer
To qualify for disability benefits, you must have an honorable discharge from the military. There must be evidence that the illness is directly related to asbestos exposure that occurred during service. There are two main types of support offered to injured veterans:
Disability pay is paid out once a month. The amount of pay each month depends on the severity of the injury and the rating the military gives the veteran. For example, a 100% disabled rating will pay out more each month than someone who is 15% disabled. Mesothelioma is currently considered a 100% disability rating.
Free health care may also be available to veterans with disabilities. Although most injured veterans who have a service-connected disability will qualify, it's always best to read the eligibility requirements thoroughly. Visit the VA healthcare eligibility page for additional information.
If you're a veteran and haven't been diagnosed with mesothelioma or any other asbestos-related illness, there is a chance that you're part of the group of veterans who weren't affected; however, it's crucial to get regular medical checkups, especially if you suspect you worked around asbestos.
Diseases caused by asbestos can have a latency period of up to fifty years, which means that Vietnam veterans are just now being diagnosed with asbestos illnesses.
Mesothelioma Trust Funds
Veterans cannot sue the government for injuries and illnesses, but the companies that provided asbestos materials to the military can be held liable. Many of these companies have set up mesothelioma trust funds, also known as asbestos trust funds.
Mesothelioma trust funds are funded by companies that made asbestos materials and products but have filed for bankruptcy. One of the stipulations of filing bankruptcy is to set aside funds to cover lawsuits brought against these companies by veterans, former employees, and anyone else affected by asbestos products linked back to each company.
A strict process must be followed to ensure the person applying for trust fund compensation is eligible. Choose an experienced mesothelioma attorney to assist you with this part of the process.
Trials and Settlements
If you don't qualify for a trust fund claim, you may still be eligible for compensation. Not all companies have an asbestos trust fund set up, but that doesn't mean they are any less responsible. A mesothelioma lawsuit can help you get the compensation owed to you.
These types of lawsuits generally end in settlements, but in rare cases, you'll go to trial. Again, an experienced mesothelioma lawyer will be able to walk you through the process and give you the best chance of a successful outcome.
Additional Information
If you or a loved one has been diagnosed with mesothelioma, asbestosis, or asbestos-related lung cancer, there is a chance you likely qualify for significant compensation. Contact us today at 1-800-692-8608 for a free consultation and additional information.
Page Edited by Patient Advocate Dave Foster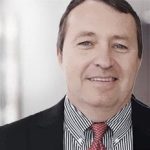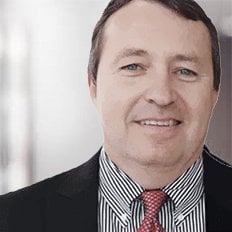 Dave has been a mesothelioma Patient Advocate for over 10 years. He consistently attends all major national and international mesothelioma meetings. In doing so, he is able to stay on top of the latest treatments, clinical trials, and research results. He also personally meets with mesothelioma patients and their families and connects them with the best medical specialists and legal representatives available.