This page has been fact checked by an experienced mesothelioma Patient Advocate. Sources of information are listed at the bottom of the article.
We make every attempt to keep our information accurate and up-to-date.
Please Contact Us with any questions or comments.
Onconase, also known as ranpirnase, is a new treatment being tested for a variety of cancers, including mesothelioma. It is not yet approved by the U.S. Food and Drug Administration (FDA) for any use, but has shown promise in managing difficult cancers like mesothelioma and extending patients' lives.
This drug is different from other chemotherapy agents. It is an enzyme thought to stabilize cancer cells and prevent tumor growth, which may make it more of a management tool in cancer than a cure, but it could keep patients alive longer. It also may cause fewer side effects than traditional chemotherapy drugs.
What is Onconase?
Onconase is the brand name of a drug made by TamirBio. The company develops antiviral drugs, and Onconase has already shown promise in treating the human papilloma virus, HPV. Although ranpirnase already has a brand name, Onconase is not yet approved in the U.S. for treatment of any disease. This may change soon as more clinical trials show it can be safe and effective.
Ranpirnase is an enzyme, a large protein that helps biological reactions, speeding them up or just helping them get started. It is extracted from the Northern leopard frog, Rana pipiens. Ranpirnase belongs to a class of enzymes called ribonucleases. Ribonucleases are enzymes that break down RNA, a large biomolecule that plays an important role in decoding DNA and making proteins that keep cells growing and dividing.
How it Works
As a ribonuclease, Onconase degrades or breaks down RNA molecules in cells. Exactly how it does that in cancer cells is not fully understood, but there are several ways it might disrupt the growth and division of these cells. Onconase causes more damage to cancer cells than healthy cells, making it more selective than other chemotherapy drugs. Why it selects cancer over healthy cells is not known, but one idea is that cancer cells carry a negative charge that attracts the therapeutic enzyme.
Onconase and Mesothelioma
The FDA has not approved this drug, but did give it orphan drug status in 2007. An orphan drug is developed to treat a rare disease. The FDA uses orphan drug status to encourage pharmaceutical companies and researchers to advance treatments for diseases that affect fewer than 200,000 people each year. Mesothelioma is one such disease.
Several Onconase clinical trials in mesothelioma patients have begun since 2007, and some have progressed as far as Phase III. One Phase II trial involved 81 patients with mesothelioma. Ranpirnase was used as a single agent drug in the trial. Forty-one of the patients saw decreased tumor progression, and this was enough to advance to Phase III.
Early results from that trial showed promise for ranpirnase in treating mesothelioma. Patients were given either doxorubicin or ranpirnase. Those who received ranpirnase had longer survival times. Another Onconase trial with mesothelioma patients found that a combination of doxorubicin with ranpirnase was even more effective than using either chemotherapy drug alone. An important conclusion from many of these trials is that ranpirnase seems to stabilize tumors more than reduce them, demonstrating that this drug could be a good drug for managing mesothelioma and extending survival times.
Side Effects
Onconase may be helpful for mesothelioma patients because it is given in lower doses compared to other chemotherapy drugs. Chemotherapy is often effective in treating cancer, but it causes terrible side effects for most patients. With lower doses, Onconase may cause fewer side effects. Clinical trial results found that kidney toxicity was the main limiting factor in dosing and that there were few adverse events or side effects seen in participating patients.
Onconase with Malaria Drugs
While the clinical trials with Onconase and mesothelioma patients have shown great promise, researchers have concluded that the results are mixed and that more work is needed to determine if this drug really helps patients. Late Phase III trials failed to prove that Onconase alone was any more effective than other chemotherapy drugs. While this halted some research in the U.S., Onconase continues to be tested as an orphan drug for mesothelioma in Europe and Australia.
This roadblock has also led to more creative uses of Onconase, including a combination of the drug with another used to treat malaria. The research was done by scientists at Tongji University in China and included mixing together Onconase and dihydroartemisinin (DHA). The researchers used that combination to combat mesothelioma cells in a laboratory setting and in mice. The DHA was found to enhance the anti-cancer effect of the Onconase in both situations.
DHA is an antimalarial drug, but has also been shown to have effects on tumors, including suppressing their growth. It may also prevent the growth of blood vessels that supply tumors. Whether the work conducted with ranpirnase and DHA will progress to clinical trials with human patients remains to be seen.
Onconase's future is uncertain. While clinical trials in the U.S. have slowed down, those in other parts of the world are continuing and may find the right combination of drugs that will help mesothelioma patients live longer and live more comfortably. Even unorthodox combinations, like ranpirnase with a malaria drug may eventually lead to new treatments.
Page Edited by Patient Advocate Dave Foster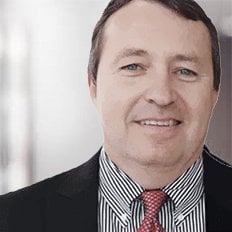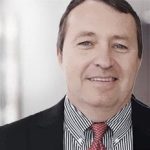 Dave has been a mesothelioma Patient Advocate for over 10 years. He consistently attends all major national and international mesothelioma meetings. In doing so, he is able to stay on top of the latest treatments, clinical trials, and research results. He also personally meets with mesothelioma patients and their families and connects them with the best medical specialists and legal representatives available.