This page has been fact checked by a PhD who specializes in cancer research. Sources of information are listed at the bottom of the article.
We make every attempt to keep our information accurate and up-to-date.
Please Contact Us with any questions or comments.
Benign mesothelioma is a non-malignant (non-cancerous) growth in the mesothelium that does not spread to other parts of the body. This is a rare and treatable type of mesothelioma. Treatment usually includes surgery to remove the tumor, and the prognosis is excellent.
About Benign Mesothelioma
Mesothelioma is a rare and aggressive cancer of the mesothelium, the tissue that lines most organs in the body. But not all mesothelioma are malignant.
In some people, growths arise in the mesothelium that are benign. This means that they grow in place but don't metastasize, or spread to other parts of the body.
Although they don't metastasize, benign mesothelioma tumors can recur locally after surgical removal. In some cases, they may also turn malignant.
Like malignant mesothelioma, the benign form can develop in the pleura around the lungs, the peritoneum in the abdomen, or the pericardium around the heart.
Malignant vs. Benign Mesothelioma
The main difference between these types of tumors is that malignant mesothelioma can spread to other tissues. In contrast, a benign tumor does not spread.
Mesothelioma is rare as a type of cancer, but benign tumors of the mesothelium are even rarer; also, malignant mesothelioma is strongly connected to asbestos exposure, while the benign form has unknown causes.[1]
There are several subtypes of each kind of mesothelioma. Benign tumors can come in different forms, including benign pleura tumors, benign multicystic peritoneal mesothelioma, and papillary mesothelioma.
How Common Is Benign Mesothelioma?
Mesothelioma is a rare cancer, and the benign form is one of the rarest. There is no definitive count, but some studies suggest only a few hundred cases have ever been reported.
Of these, benign tumors in the pleura are most common. The peritoneal form is rare, with only about 150 cases ever reported, and papillary mesothelioma is even rarer.[2][3]
What Causes Benign Mesothelioma?
Malignant mesothelioma is strongly associated with asbestos exposure. The benign form is not necessarily caused by asbestos. In fact, no one really knows what causes benign mesothelioma. Some ideas include:[4]
Exposure to dust and small fibers
Injury or trauma to the affected area
Inflammatory diseases
Symptoms of Benign Mesothelioma
Symptoms of benign mesothelioma vary by individual, the location of the tumor, and the cell type. Many people have no symptoms, and the tumors are discovered during treatment for another condition.
When symptoms do occur, they are similar to those caused by malignant mesothelioma:
Pleural – chest pains, shortness of breath, coughing
Peritoneal – abdominal pain, fluid accumulation and swelling, digestive symptoms
Pericardial – chest pains, difficulty breathing
Types of Benign Mesothelioma
In addition to classification as one of the three mesothelioma types—pleural, peritoneal, and pericardial—pathologists also describe cell type and growth patterns.
Benign Fibrous Pleural Mesothelioma
The most common of these rare benign mesotheliomas forms in the pleura, or the lining of the lungs. In 2004, approximately 500 cases of benign mesothelioma in the pleura were reported.
Most of these tumors first grow in the visceral layer of the pleura, the inner layer surrounding the lungs. Benign pleural tumors can range from small to large, are typically smooth, have fluid-filled cysts, and are often partially calcified. Tumor cells may be fibrous, cellular, mixed, or a combination of fibrous and cellular.
Benign Multicystic Peritoneal Mesothelioma
Even less common is the type of benign mesothelioma that originates in the peritoneum, the epithelium that lines abdominal organs. This type is most common in women of reproductive age, although it can occur in both sexes and at any age.
Benign peritoneal mesothelioma is usually multicystic, meaning they contain multiple, fluid-filled cysts. Based on the reported cases, the prognosis of benign peritoneal mesothelioma is very good.[5]
Well-Differentiated Papillary Mesothelioma
Very few cases of well-differentiated papillary mesothelioma (WDPM) exist. They are mostly benign tumors, although some also have malignant cells.
They are more common in women between thirty and forty and are most likely to arise in the peritoneum. In a few cases, these tumors have developed in the pericardium, the lining around the heart.
Papillary mesothelioma tumors are characterized by papillary structures, which can only be seen under the microscope. The optimal treatment for WDPMP is not clear due to rare incidence rates. Long-term follow-ups are needed to characterize this type of cancer.[3]
Adenomatoid Tumors
Adenomatoid tumors are often seen in the testis or uterus. These tumors are often classified as benign mesotheliomas because they originate in the mesothelium that surrounds the glands.
This type of tumor can become malignant; however, they are most often benign and can be found in the pleura or peritoneum and the testis and uterus.[6]
Complications of Benign Mesothelioma
Benign tumors do not metastasize, but they can still cause symptoms and complications. This is because they grow large locally and cause issues.
For benign mesothelioma, the main complication is fluid accumulation. The buildup of fluid around the lungs, heart, or abdomen causes pain, discomfort, and breathing difficulties.
Most patients have these tumors removed surgically. Surgical complications are another potential concern and include bleeding, blood clots, and infection.
Diagnosing Benign Mesothelioma
Diagnosis for benign mesotheliomas may be accidental if no symptoms are apparent; however, the tumor grows large enough to cause discomfort in some cases.
Diagnosis begins with a physical exam and continues with imaging scans. These scans may indicate an unusual mass or lesion, which is expected to be a tumor.[1]
The next step is to determine whether a mass is a benign or malignant tumor, whether it is mesothelioma, and what cell types are involved.
A pathologist can examine the biopsied tumor sample under a microscope to determine if the cells are benign. They can also determine if the biopsied tissue is of a papillary or adenomatoid type.
This histological approach is not always accurate, but immunohistochemical staining can improve that accuracy. This technique uses antibodies to target specific antigens in tumor cells. It can rule out or find cancerous cells with good accuracy.
How Is Benign Mesothelioma Treated?
If there are no symptoms and a benign mesothelial tumor is small, it may not require treatment. If the tumor is increasing in size and causing discomfort, the typical treatment is surgery to remove the mass.[1]
Treatments are straightforward surgeries with modest recovery periods. In some cases of benign pleural mesothelioma, a lung segment or an entire lobe may need to be removed. This will require more recovery time and increases the possibility of complications.
Patients with a peritoneal tumor might benefit from receiving heated intraperitoneal chemotherapy after surgery. This may reduce the risk of a local recurrence.
What Is the Prognosis?
The prognosis for benign mesotheliomas is overwhelmingly positive, but, as with surgery, there are risks; however, surgical removal of one of these tumors is completely curative.
Some patients may experience a recurrence, but recurrence is typically benign and occurs years later. Survival rates for benign mesothelioma are near 100%.[1]
Get Your FREE Mesothelioma Packet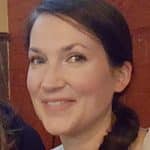 Mary Ellen Ellis has been the head writer for Mesothelioma.net since 2016. With hundreds of mesothelioma and asbestos articles to her credit, she is one of the most experienced writers on these topics. Her degrees and background in science and education help her explain complicated medical topics for a wider audience. Mary Ellen takes pride in providing her readers with the critical information they need following a diagnosis of an asbestos-related illness.
Get Your FREE Mesothelioma Packet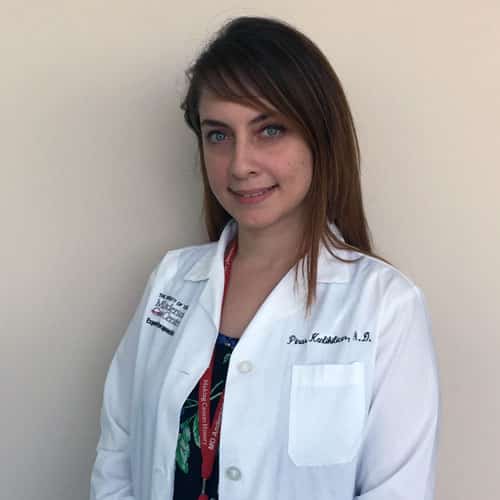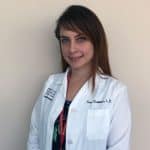 Dr. Pinar Kanlikilicer has a PhD in Biomedical Engineering. She completed her 5-years of postdoctoral training in the Department of Experimental Therapeutics at MD Anderson Cancer Center. She is currently working in the field of cancer as a research scientist.