Power Plant Workers and Asbestos Exposure
This page has been fact checked by an experienced mesothelioma Patient Advocate. Sources of information are listed at the bottom of the article.
We make every attempt to keep our information accurate and up-to-date.
Please Contact Us with any questions or comments.
Power plant workers have long been at risk of asbestos exposure. Power plants were once heavily insulated with asbestos materials. As a result, past power plant workers are now being diagnosed with serious health conditions related to asbestos, including mesothelioma, while current workers are still at risk.
About Power Plants and Workers
Power plants are large facilities that generate electricity to supply power grids that may cover local or regional areas. Plants may use varying energy sources to generate electricity, such as coal, natural gas, and oil. These fossil fuels are burned to boil water and generate steam that turns turbines.
Power plants may also use renewable sources of energy like hydroelectric plants or those that use solar or wind energy. There are also nuclear power plants that use nuclear reactions to generate heat and steam.
Because power plants are so important, so are the people who keep them running. Power plants employ hundreds of people, including scientists, engineers, maintenance workers, pipefitters, and electricians.
How Was Asbestos Used in Power Plants?
Most power plants use the heat generated from fossil fuels or nuclear reactions to generate electricity. This process generates heat that must be contained, or the plant will not generate electricity efficiently.
Before the risks of asbestos were well known, power plants were covered in asbestos to insulate pipes, boilers, and other equipment. This substance was also used to fireproof facilities.
Many materials used to build power plants contained asbestos, including:
Wall panels
Boilers
Gaskets
Cement
Pipe insulation
Fire bricks
Tape
Adhesive
Fireproof clothing
Lagging
Rope
Pumps
Turbines
How Did Asbestos Harm Power Plant Workers in the Past?
Many power plants were built and operated when asbestos use was heavy in many industries. This put all workers in power plants at risk of exposure. Even those who did not handle asbestos materials could have been exposed.
Some of the workers with the highest risks of asbestos exposure in power plants included:
Insulators
Machine operators
Pipefitters
Plant operators
Electricians
Welders
Engineers
Boilermakers
Steamfitters
When workers installed, removed, repaired, or maintained materials in a plant with asbestos, they risked releasing asbestos fibers into the air. Any worker could then inhale the fibers, which caused damage inside the body.
Some people who inhaled asbestos fibers on the job later developed mesothelioma, asbestosis, lung cancer, and other types of cancer or respiratory conditions.
Workers weren't the only ones harmed by asbestos. Family members of power plant workers also faced risks of asbestos exposure. Some even got sick after inhaling the fibers workers brought home on their clothing.
Which Power Plants Contained Asbestos?
It is safe to assume that any power plant built through the 1980s contained or still contains asbestos. This is just a partial list of power plants and power companies throughout the U.S. known to have contained asbestos:
Duke Energy Plants, North Carolina
Consolidated Edison, New York
Southern California Edison, California
Pacific Gas and Electric, California
Comanche Peak Nuclear Power Plant, Texas
Arthur Kill Powerhouse, Staten Island, New York
Farley Nuclear Generating Station, Alabama
Vermont Yankee Power Plant, New Hampshire
Aurora Power, Alaska
Palo Verde Nuclear Generating Plant, Arizona
Cape Canaveral Power Plant, Florida
Kraft Power Plant, Georgia
Wabash River Power Plant, Indiana
Iowa Power and Light Plants, Iowa
Enrico Fermi Powerhouse, Michigan
Four Corners Powerhouse, New Mexico
Steamboat Power Plants, Nevada
Alliant Energy Plants, Wisconsin
Three Mile Island, Pennsylvania
Are Power Plant Workers Still at Risk of Asbestos Exposure?
This does not mean current workers are completely safe from asbestos. There are still many ways they can be exposed and examples of it happening.
Workers at greatest risk are those workers who make repairs and perform maintenance duties at power plants. These workers are at risk because they may disturb and expose asbestos fibers while working. Exposing contained asbestos allows tiny fibers to get into the air.
Once these dangerous fibers become airborne, they can be easily inhaled by workers in the area. This exposure can ultimately lead to illnesses like mesothelioma, especially with long-term exposure.
White-collar workers have also been put at risk of asbestos exposure. When ventilation is poor, exposed fibers could be inhaled by anyone on the premises.
Although exposure risk was greater in the past, modern power plant employees can still be exposed to asbestos. Several examples illustrate the fat asbestos lingers in power plants and puts workers at risk:
In 2011, a group of contract repair workers suffered asbestos exposure at a nuclear power plant in Surry, Virginia. The workers cut into a pipe, which sent insulating asbestos into the air. The company responsible for the pipes was fined for incorrect labeling.[1]
The demolition of a power plant in Austin, Texas, began in early 2022. The Austin Utilities Northeast Power Plant was built in 1971 with asbestos throughout. The company already removed asbestos from the plant to make the demolition safer.[2]
In 2008, the U.S. Environmental Protection Agency (EPA) fined the Los Angeles Department of Water and Power after violating asbestos regulations and the Clean Air Act. The Department demolished buildings that contained asbestos without notifying the EPA. Notification and safe removal of asbestos prior to demolition are required for the health and safety of workers and nearby residents.[3]
A lawsuit is currently holding up progress in the demolition of the Howard M. Down Generating Station in Vineland, New Jersey. Part of the lawsuit involves a dispute over whether the contractor must provide continuous perimeter monitoring of air quality. The old plant is known to contain asbestos, but no one knows how much or exactly where it is.[4]
Is it Safe to Live Near a Power Plant?
While workers always face the highest risks of asbestos exposure, people who live near industrial sites also have some risks. Living near a power plant today is a low risk for asbestos exposure. In the past, there may have been some release of fibers into the air around a power plant.
Research Shows Asbestos Illnesses High in Power Plant Workers
The research confirms that people who worked in power plants faced higher than average risks of asbestos exposure and related illnesses.
A 1979 study surveyed fifty-five power plant workers, all known to have been exposed to asbestos on the job. Air samples taken on site confirmed there were asbestos fibers present. The workers displayed symptoms and markers for asbestos-related health concerns. Nearly one-third of power plant workers had asbestos fibers in their sputa, showing a high risk of exposure.[5]
In a German study, thousands of power plant workers experienced asbestos exposure over an average period of twenty years. The study did not examine health repercussions but found more than half the workers had directly handled asbestos.[6]
Another study looked at Italian power plant workers, discovering lung cancer and mesothelioma presented at greater rates than the general population.[7]
A report on power plants in Mongolia from 2015 found that workers in this country face routine exposure to asbestos. Air samples showed they come into contact with asbestos at levels much higher than what would be allowed in the U.S.[8]
Power Plant Asbestos Exposure Lawsuits
Power plant workers exposed to asbestos face the possibility of developing debilitating and costly health conditions like mesothelioma. Employees have a right to a reasonably safe workplace, with controls and safety measures in place to prevent asbestos exposure.
Many workers affected by asbestos have filed asbestos lawsuits:
In one case, the wife of a power plant worker died from mesothelioma due to secondary exposure to asbestos. He worked at Port Everglades Power Plant in Florida. Decades later, as his wife became ill, he recalled working in dust that adhered to his clothing. His wife washed his clothes and was exposed to asbestos in that way. The final result of the suit was not made public.
Another case involved a spouse harmed by the asbestos fibers her husband brought home. Rhoda Evans's husband worked for the Los Angeles Department of Water and Power. His work involved cutting pipes in power plants. Rhoda developed mesothelioma and sued the Department and CertainTeed, the company that supplied asbestos materials. A jury awarded her $200 million in punitive and $8.8 million in compensatory damages.[9]
Beverly Jolly, a power plant worker at Duke Energy plants in North and South Carolina in the 1980s, died from mesothelioma in 2018. In his lawsuit before his death, he testified to working around people who handled asbestos-containing gaskets and valves. He saw and inhaled dust that resulted from the work. His lawsuit resulted in a $2.87 verdict.[10]
How to Minimize Asbestos Exposure if You Work at a Power Plant
The Occupational Safety and Health Administration (OSHA) sets regulations for workplace safety. These include several rules regarding asbestos on the job. Know your rights and your employer's responsibilities to ensure your risk of exposure is low or non-existent.
In general, employers are responsible for knowing if the workplace contains asbestos and monitoring exposure limits if it does. If there is asbestos where you work, your employer must communicate that, provide safety training, and offer safety gear.
If you believe your employer is not meeting the requirements, you can file a complaint with OSHA and request a review.
What if I Was Exposed to Asbestos at a Power Plant Job?
In the past, power plant workers were exposed to asbestos and are now paying the price. Current workers still have some risk of exposure and could potentially develop devastating illnesses as a result. Workers have a right to a safe workplace and can sue if they are not provided one, especially if they become sick.
If you have been exposed to asbestos and later became sick, you can consult with a mesothelioma lawyer to find out how you can seek compensation. They will review your case for free and might be able to determine the companies responsible for your exposure.
Legal options include filing a lawsuit to seek a settlement or jury verdict. The lawsuit might be against a power plant where you worked or against the asbestos companies that supplied the plant. If those companies went bankrupt, a lawyer can help you file a claim with any available asbestos trust funds.
Act quickly if you receive a mesothelioma diagnosis. You have legal rights, but there are also time limitations.
Get Your FREE Mesothelioma Packet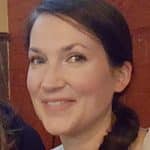 Mary Ellen Ellis has been the head writer for Mesothelioma.net since 2016. With hundreds of mesothelioma and asbestos articles to her credit, she is one of the most experienced writers on these topics. Her degrees and background in science and education help her explain complicated medical topics for a wider audience. Mary Ellen takes pride in providing her readers with the critical information they need following a diagnosis of an asbestos-related illness.
Get Your FREE Mesothelioma Packet
Page Edited by Patient Advocate Dave Foster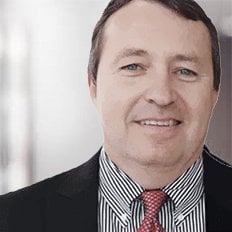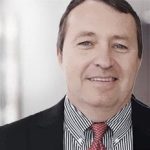 Dave has been a mesothelioma Patient Advocate for over 10 years. He consistently attends all major national and international mesothelioma meetings. In doing so, he is able to stay on top of the latest treatments, clinical trials, and research results. He also personally meets with mesothelioma patients and their families and connects them with the best medical specialists and legal representatives available.