Mesothelioma Doctors and Treatment Centers in Canada
This page has been fact checked by an experienced mesothelioma Patient Advocate. Sources of information are listed at the bottom of the article.
We make every attempt to keep our information accurate and up-to-date.
Please Contact Us with any questions or comments.
Hundreds of people each year are diagnosed with mesothelioma in Canada.[1] Mesothelioma doctors and treatment centers in Canada can help these victims get the best possible care.
Mesothelioma Doctors in Canada
Dr. de Perrot
Dr. Marc de Perrot is a renowned surgeon who primarily focuses on surgery for end-stage lung diseases, with a specific interest in mesothelioma. He obtained his medical degree and completed his residency at the University of Geneva in Switzerland.[2]
Dr. de Perrot is now a senior scientist and surgeon at the Toronto General Hospital Research Institute and the Cancer Clinical Research Unit at Princess Margaret Cancer Centre and the Head of the Toronto Mesothelioma Program.
Dr. de Perrot became an Associate Professor of Surgery at the University of Toronto in 2009 after years of dedicated clinical work and research.
Dr. John Cho
John Cho MD, Ph.D., FRCPC, is currently an assistant professor at the University of Toronto and a radiation oncologist at the Princess Margaret Cancer Centre.
He obtained his MD from Queens University, followed by his Ph.D. at the University of Amsterdam. He has an FRCPC designation in radiation oncology.[3]
Along with Dr. de Perrot, Dr. Cho helped pioneer SMART, Surgery for Mesothelioma After Radiation Therapy. Cho indicated that three-year mesothelioma survival rates had jumped a whopping 32% to 72% after SMART treatment.[4]
SMART has now become the standard way of treatment for qualified mesothelioma patients at the Princess Margaret Cancer Centre (see below for additional information).
Both Drs. de Perrot and Cho are also currently researching early screening, diagnosis, radiation, and how immunotherapy could treat mesothelioma.
Mesothelioma Treatment Centers in Canada
Princess Margaret Cancer Centre and Toronto General Hospital
As part of the Toronto General Hospital, Princess Margaret Cancer Centre's Mesothelioma Multidisciplinary Program is one of the best of its kind in Canada. According to the centre's official website, their healthcare team specializes in "mesothelioma and provides comprehensive interprofessional care to patients."[5]
Contact: (416) 946-4501
Other cancer treatment centers in Canada that may offer mesothelioma and asbestos-related treatment (you may need a referral) include:
Centre for Southern Interior, Kelowna, British Columbia
Nova Scotia Cancer Centre, Hamilton, Ontario
Margaret and Charles Juravinski CC, Hamilton, Ontario
London Regional Cancer Centre, London, Ontario
Ottawa Hospital Regional Cancer Centre, Ottawa, Ontario
McGill University Health Centre, Montreal, Quebec
Allan Blair Cancer Centre, Regina Saskatchewan
Vancouver Cancer Centre, Vancouver, British Columbia
L'Hospital Laval, Quebec
What to Consider When Getting Mesothelioma Treatment in Canada
Canada currently has a socialized medical insurance system, which means it may be quicker to get quality mesothelioma care in the U.S.
Regardless of which doctor and which treatment center you choose, the majority of mesothelioma doctors rely on multi-modal treatment options, which can be a combination of the three main types of treatments: chemotherapy, radiation therapy, and surgery.
However, keep in mind that the physicians who pioneered SMART are at the Princess Margaret Cancer Centre. This means that the treatment obtained there may be different in that it's considered an innovative approach that other treatment centers don't yet offer.
Before choosing a mesothelioma doctor and treatment center, factor in the stage of the disease, as some mesothelioma doctors are more experienced in handling the late stages of the disease than others.[7]
You should also consider your age and health. Some doctors may specialize in surgery, but not all patients will qualify for surgery due to age or additional health-related issues.
Mesothelioma Clinical Trials in Canada
A clinical trial is a human study of the safety, dosing, and efficacy of novel treatments. For patients with terminal illnesses like mesothelioma, these trials represent an opportunity to access therapies that are otherwise not available.
If you are interested in enrolling in a clinical trial, talk to your medical team about whether you qualify for any ongoing studies. You can search for active trials through both U.S. and Canadian research organizations.
The National Institutes of Health
The U.S. National Institutes of Health (NIH) lists active clinical trials that occur all over the world. Canadian patients can use the NIH search tool to find trials in Canada, or nearby in the U.S. that are actively recruiting mesothelioma patients.[7]
The NIH currently lists eleven trials recruiting for mesothelioma and with study locations in Canada. Some of the available trial locations include:
Princess Margaret Cancer Centre, Toronto, Ontario
Novartis Investigative Site, Montreal, Quebec
Thunder Bay Regional RI, Thunder Bay, Ontario
The Research Institute of the McGill University Health Centre, Montreal, Quebec
Ottawa Hospital and Research Institute, Ottawa, Ontario
Merck Canada, Kirkland, Quebec
University of Calgary, Arnie Charbonneau Cancer Institute, Calgary, Alberta
Lung Cancer Canada
Another good resource for finding active clinical trials is Lung Cancer Canada. The organization lists trials for both lung cancer and pleural mesothelioma. Some of the ongoing trials include studies in Calgary and Edmonton in Alberta, Winnipeg in Manitoba, and Toronto, Ottawa, and Hamilton in Ontario.[8]
Support for Mesothelioma Patients in Canada
Canadian mesothelioma patients can find support at their treatment centers and within their medical teams. Other organizations that offer resources, information, and support include:
Canadian Cancer Society. The CCS offers in-depth information about all types of cancer while also supporting research. The support services branch of the CCS includes a toll-free informational number, live chats, an online community, and programs for children and families.[9]
Cancer Care Ontario. For residents of Ontario, CCA offers information about treatment throughout the province. Programs offer screening, drug reimbursement, and an indigenous cancer care unit.[10]
Canadian Mesothelioma Foundation. The CMF advocates for mesothelioma patients through research and policy. It also offers support to patients and families, including treatment information, support groups, and compensation resources.[11]
Lung Cancer Canada. People exposed to asbestos often develop lung cancer. Lung Cancer Canada supports patients in numerous ways, including information and resources, advocacy, and community events.[12]
Additional Information
Refer to our articles, Mesothelioma Doctors and Mesothelioma Treatment Centers, for information on mesothelioma treatment in the United States.
Get Your FREE Mesothelioma Packet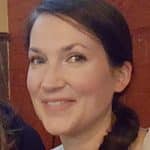 Mary Ellen Ellis has been the head writer for Mesothelioma.net since 2016. With hundreds of mesothelioma and asbestos articles to her credit, she is one of the most experienced writers on these topics. Her degrees and background in science and education help her explain complicated medical topics for a wider audience. Mary Ellen takes pride in providing her readers with the critical information they need following a diagnosis of an asbestos-related illness.
Get Your FREE Mesothelioma Packet
Page Edited by Patient Advocate Dave Foster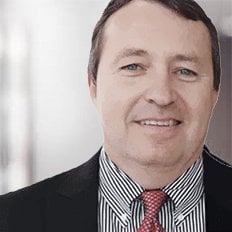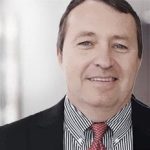 Dave has been a mesothelioma Patient Advocate for over 10 years. He consistently attends all major national and international mesothelioma meetings. In doing so, he is able to stay on top of the latest treatments, clinical trials, and research results. He also personally meets with mesothelioma patients and their families and connects them with the best medical specialists and legal representatives available.