Mesothelioma Stages
This page has been fact checked by a Medical Doctor who specializes in mesothelioma. Sources of information are listed at the bottom of the article.
We make every attempt to keep our information accurate and up-to-date.
Please Contact Us with any questions or comments.
Mesothelioma stages are assigned at the time of diagnosis. The stage describes the progression of the disease, and ranges from stage 1 through stage 4 with the latter being the most advanced and difficult to treat. Doctors use stage to estimate a prognosis for the patient and to help plan a course of treatment.
FREE Mesothelioma Packet
Watch Dr. James Pearle answer
-
"What are the different stages of mesothelioma?"
What Is Staging?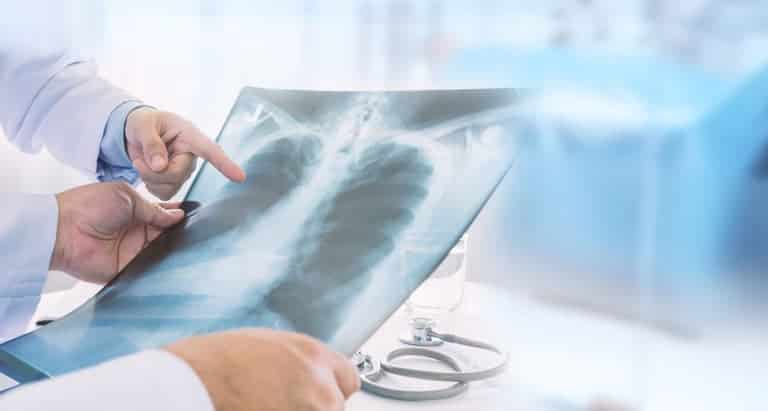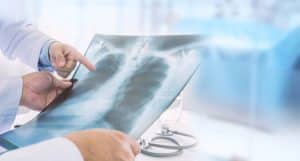 Staging is the process of figuring out where cancer is in a patient's body, how much cancer is there, and how much it has spread from the location of the original tumor.
The stage designation does not change, even as the cancer grows and spreads or shrinks with treatment.[1]
This may be hard to understand, but it is a consistent approach that doctors use to describe cancer in patients.
As an example, consider a patient that has been diagnosed with stage 2 mesothelioma. A few months later, it has spread to the lymph nodes. This patient would now be described as having stage 2 mesothelioma with lymph node metastasis, rather than changing the stage to 3 or 4.
Why Do Doctors Stage Mesothelioma?
The staging of mesothelioma can be thought of as a more detailed investigation or diagnosis of cancer in an individual. It gives all members of a medical team information about where and how the cancer has spread in a patient.
It is a way of communicating this important information that impacts care planning. For instance, stage 4 cancers are nearly impossible to treat with surgery, while stage 1 cancer may be cured through surgery.
The staging also helps doctors estimate a prognosis, which is important for patients to understand. Data collected from previous patients can help determine the average life expectancy of different types of cancer in each stage.[2]
Are All Types of Mesothelioma Staged?
The only type of mesothelioma with an official staging system is pleural mesothelioma. This is because it is the most common type. Peritoneal, pericardial, and testicular mesothelioma are so rare that it is difficult to develop a standard system.
Even without an official staging system, doctors use similar measures and factors to provide an idea of stage for these other mesothelioma types.
What Factors Determine a Patient's Mesothelioma Stage?
The process of staging any cancer, including mesothelioma, involves examining a patient using various diagnostic techniques.
Doctors and specialists use imaging scans of the patient's body as well as an examination of biopsied tissue samples to describe several features of the cancer that can then be used to stage it:[2]
The location of the original tumor and any other tumors
The cell type, such as sarcomatoid or epithelioid
The size of the tumor or tumors
If the cancer cells have spread to the lymph nodes
If the cancer cells have spread to another part of the body
The tumor grade, which is a description of the extent of abnormal qualities of its cells
The TNM Staging System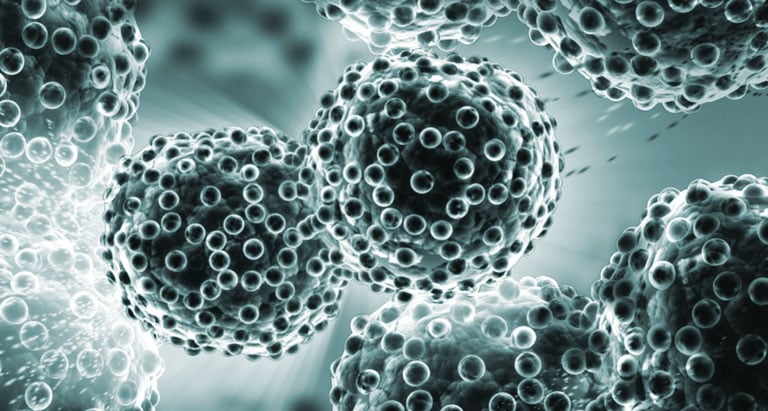 To communicate information about a patient's cancer from one medical professional to another, cancers must be staged according to set guidelines.
Multiple systems and guidelines are used for staging, but the TNM system is the most widely used, including for mesothelioma.
The TNM system uses three main factors for describing the stage. The T stands for tumor and refers to the primary tumor. N stands for nodes and describes the extent to which the cancer has spread to the lymph nodes. M stands for metastasis and describes the extent to which the original tumor has spread and invaded other tissues or organs in the body.[3]
Primary Tumor
The T designation in staging mesothelioma describes the original tumor:
TX means the tumor could not be assessed.
T0 is no evidence of a primary tumor.
T1 is a primary tumor in the pleura on just one side of the chest and possibly along the diaphragm.
T2 is a primary tumor found in the pleura on one side of the chest, but also on the pleura lining the diaphragm and the lung. It has spread into either the diaphragm or the lung.
T3 is a primary tumor that includes every location in T2 and has also either invaded the chest wall, fatty tissues, or the pericardium.
T4 is a primary tumor that has invaded even further, into the esophagus, trachea, thymus, spine, or to the pleura on the other side of the chest.
Nodes
The N factor describes the extent to which the cancer has invaded the lymph nodes:
NX means the lymph nodes couldn't be examined.
N0 means there has been no spread to the nodes.
N1 means that the cancer has spread to lymph nodes within or near the lung on the same side as the primary tumor.
N2 means the cancer has spread to lymph nodes farther out, but on the same side of the chest as the primary tumor.
N3 means it has spread to nodes on either side of the chest.
Metastasis
M describes whether or not original tumors have metastasized or spread to more distant parts of the body. M0 means that no metastasis has been detected, and M1 indicates that there has been any degree of metastasis. There are no other indications under this heading.
Stage 1 Mesothelioma
A combination of T1, N0, and M0 is considered stage 1 mesothelioma. This stage describes cancer in which the tumors are only in the pleural tissue. There has been no spread to the lymph nodes and no metastasis.[4]
What Are the Symptoms in Stage 1?
In this earliest stage, a patient may have no symptoms or only very mild symptoms. This is one reason a stage 1 diagnosis is rare. Even with symptoms, at this stage, they are often not concerning enough for someone to go to the doctor. Symptoms may include shortness of breath, a cough, and wheezing or difficulty breathing.
How Is Stage 1 Mesothelioma Treated?
If a patient does receive such an early diagnosis, they have many treatment options. Many patients in stage 1 qualify for aggressive surgical procedures to remove as much of the cancerous tissue as possible. These include pleurectomy/decortication and extrapleural pneumonectomy.
Surgery is rarely used alone. Most patients also receive chemotherapy, or even radiation therapy, before or after a procedure. Early-stage peritoneal patients benefit from surgery followed by heated intraperitoneal chemotherapy (HIPEC). In stage 1, remission is a valid treatment goal.
What Is the Life Expectancy in Stage 1?
The median overall survival time for stage 1 is 22.2 months. The five-year overall survival rate is 16%.[5]
Stage 2 Mesothelioma
A combination of T2, N0, and M0 is considered to be stage 2 mesothelioma. A patient may have some spread of the primary tumor at this stage, but it has still not metastasized or invaded the lymph nodes.[4]
What Are the Symptoms in Stage 2?
Patients are more likely to have symptoms by stage 2. These may include shortness of breath, trouble breathing, wheezing, a persistent cough, and chest pains. The symptoms may still not be severe enough to lead to a diagnosis.
How Is Stage 2 Mesothelioma Treated?
In stage 2, many patients are still eligible for surgery, including more aggressive procedures. For those who cannot safely have surgery or for whom the cancer is too extensive, chemotherapy is the first-line treatment. Patients may also benefit from radiation therapy.
What Is the Life Expectancy in Stage 2?
The median overall survival time for stage 2 is 20 months. The five-year overall survival rate is 13%.[5]
Stage 3 Mesothelioma
Stage 3 mesothelioma may be a combination of T1 or T2, N1 or N2, and M0. It may also be T3, N0 through N2, and M0. It is during stages 3 and 4 that most people finally get a diagnosis.
At this point, the cancer has spread to various parts of the pleura and other tissues close to the original tumor, such as the lungs or diaphragm. It may also have spread to nearby lymph nodes.[4]
What Are the Symptoms in Stage 3?
Stage 3 symptoms are similar to early-stage symptoms: coughing, wheezing, difficulty breathing, and chest pains. They are likely to be more severe and limiting at this stage. Patients may also feel lumps under the skin of the chest. They may have a fever, weight loss, and fatigue.
How Is Stage 3 Mesothelioma Treated?
Surgery may or may not be an option as treatment at stage 3.[6] Some patients can withstand and benefit from some degree of cytoreductive surgery, but it is not curative. Surgery along with chemotherapy may extend life at this point.
A more common treatment at stage 3 is chemotherapy alone or with other non-surgical therapies, like radiation or photodynamic therapy. Patients also benefit from palliative treatments at this stage.
What Is the Life Expectancy in Stage 3?
The median overall survival time for stage 3 is 17.9 months. The five-year overall survival rate is 11%.[5]
Stage 4 Mesothelioma
A combination of any T designation with N3 and M0 is considered stage 4 mesothelioma, as is a combination of any T, any N, and M1. Many patients with mesothelioma are not diagnosed until the cancer has reached stage 4.
There is either extensive cancer in the lymph nodes or actual metastasis, making it difficult to treat.[4]
What Are the Symptoms in Stage 4?
By stage IV, mesothelioma patients have severe and uncomfortable symptoms. These include a worsening of previous symptoms. They may have trouble swallowing and eating, extreme fatigue, severe weight loss, fever, and worsening pain.
End-stage mesothelioma can be very uncomfortable. The cancer has likely spread to other parts of the body, causing painful symptoms in these areas. Common areas of metastasis include the liver and kidneys, but tumors may also arise in the thyroid, heart, and brain.
How Is Stage 4 Mesothelioma Treated?
Surgery is not generally recommended for stage 4 patients because of the extensive spread of the cancer. [5] Chemotherapy, radiation, and palliative treatments may extend the life and make the patient feel more comfortable.
What Is the Life Expectancy in Stage 4?
The median overall survival time for stage 4 is 14.9 months. The five-year overall survival rate is 4%.[5]
Resectable, Unresectable, and Metastatic Mesothelioma
There are other ways to categorize mesothelioma that are broader and less detailed than staging. For instance, cancer may be categorized as metastatic if it has been seen to have spread to distant parts of the body from the primary tumor. This is essentially another way of saying that the cancer is stage IV.
Mesothelioma may also be described as resectable or unresectable. This refers to whether or not surgery can be used as a treatment.
In most stage 1, 2, and 3 mesothelioma patients, surgery is an option to try to remove all or some of the tumor, either to attempt to cure it or slow the progression of the disease. These cancers are resectable. If surgery is not an option, usually because the cancer has metastasized, it is categorized as unresectable.[7]
Tumor Grading
In addition to the descriptions of T, N, and M, other factors may be considered and used to describe mesothelioma. These may or may not affect the assigning of a stage.
One additional factor is tumor grade. The grade describes how abnormal the cells of the tumor appear when inspected under a microscope. The more abnormal the cells, the more likely the cancer is to grow and spread quickly. The grade is usually given as a number from one to three.[2]
Alternative Staging Systems
Most doctors currently use the TNM system to stage mesothelioma, but there are some alternatives, including the Butchart system. This is an older system for mesothelioma, and it was designed to identify patients who were good candidates for aggressive and potentially curative treatment. It also uses designations of stages 1 through 4.
The Brigham system is an additional staging system that also makes use of the designations 1 through 4.
Grading a Tumor
Doctors sometimes grade a tumor to contribute to staging. Grading measures the degree of abnormality in cancer cells.
Low grade cancer cells are well differentiated and less abnormal. They are likely to grow and spread more slowly, giving patients a better prognosis.
High grade cells are poorly differentiated and more abnormal. They spread faster and have a worse prognosis.
Grading helps with staging and also helps doctors plan more effective treatments.
Other Staging Terms You May Hear
Doctors use several other terms and words to describe the stage or progress of cancer. This can be confusing for patients. Some common terms you may hear include:
Localized. Localized means that cancer cells and tumors remain in the location they originated. They have not yet spread to other areas.
In situ. This term has the same meaning as localized.
Regional. Regional cancer has spread to tissues, organs, or lymph nodes in the same area of the body as the original tumor.
Distant. This is a term used to describe metastasis. Tumors have spread to more distant parts of the body.
Unknown. Unknown spread simply means doctors don't have enough information yet to describe a stage.
The description of the stage helps medical teams figure out what the best treatments are for a particular patient and gives that patient an estimated outlook for the future and how helpful the treatments are likely to be. If you have been diagnosed with mesothelioma, be sure that you get a thorough assessment of the stage and seek a second opinion if you are not satisfied.
Get Your FREE Mesothelioma Packet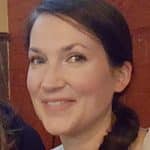 Mary Ellen Ellis has been the head writer for Mesothelioma.net since 2016. With hundreds of mesothelioma and asbestos articles to her credit, she is one of the most experienced writers on these topics. Her degrees and background in science and education help her explain complicated medical topics for a wider audience. Mary Ellen takes pride in providing her readers with the critical information they need following a diagnosis of an asbestos-related illness.
Get Your FREE Mesothelioma Packet

Luis Argote-Greene is an internationally recognized thoracic surgeon. He has trained and worked with some of the most prominently known thoracic surgeons in the United States and Mexico, including pioneering mesothelioma surgeon Dr. David Sugarbaker. He is Regional Director of Thoracic and Esophageal Surgery at Cleveland Clinic Indian River Hospital. His areas of interest and expertise are mesothelioma, mediastinal tumors, thoracic malignancies, lung cancer, lung transplantation, esophageal cancer, experimental surgery, and lung volume reduction. Dr. Argote-Greene has also done pioneering work with video-assisted thoracoscopic surgery (VATS), as well as robotic assisted minimally invasive surgery. He has taught the procedures to other surgeons both nationally and internationally.