Keytruda (pembrolizumab) for Mesothelioma and Lung Cancer
This page has been fact checked by a Doctor of Pharmacy who specializes in Oncology. Sources of information are listed at the bottom of the article.
We make every attempt to keep our information accurate and up-to-date.
Please Contact Us with any questions or comments.
Keytruda (pembrolizumab) is an immunotherapy drug for cancer treatment approved for patients with specific genetic markers[1][2] According to ongoing studies, Keytruda may be a useful drug for mesothelioma and asbestos lung cancer.
Facts About Keytruda
Keytruda is an immunotherapy drug designed to help the immune system identify and attack cancer cells.[2] The immune system recognizes and attacks foreign invaders in the body. Immune system cells recognize some pathogens because of receptors called antigens on their surfaces.
Keytruda is the brand name for the drug made by Merck. The generic name is pembrolizumab. It is classified as a monoclonal antibody.
Keytdruda is approved to treat cancers with a specific biomarker. It is the first cancer drug approved by the U.S. Food and Drug Administration (FDA) based on genetics rather than the tumor location.
Keytruda's initial approval from the FDA came in 2014. At this time, the FDA only approved it for treating certain types of melanoma.
Although not specifically approved for them, Keytruda can be used to treat mesothelioma and asbestos lung cancer.
Keytruda is a relatively new cancer drug. Researchers have not yet realized its full potential and many ongoing clinical trials are testing its properties and effectiveness.
Is Pembrolizumab Approved for Mesothelioma?
Unlike other cancer drugs, Keytruda's FDA approval is based on cancer type but also on other factors individual to patients. Keytruda is not specifically FDA-approved for mesothelioma treatment.
The FDA approved Keytruda for specific types of cancers, cancers in certain stages or with certain characteristics, and cancer patients with certain biomarkers. For example, it is approved for melanoma, but only melanoma that has spread and cannot be treated surgically.
Some mesothelioma patients fall under the category of FDA approval because their cancer is tumor mutational burden-high, or TMB-H. This means that there are multiple mutations in the tumor cells.
For other cancers, like non-small cell lung cancer, Keytruda is approved only in cases where the patient's cancer worsened after treatment with standard chemotherapy drugs.
How Does Pembrolizumab Work?
Healthy cells in the body have receptors on their surfaces that signal immune cells to leave them alone. Some cancer cells express these same receptors, called PD-1 proteins. This causes immune cells to mistake cancer cells for healthy cells and leave them alone to grow and thrive.[2]
Pembrolizumab acts on these cancer cell receptors, helping the immune system recognize them as foreign and attack them. This strategy is sometimes referred to as the immune checkpoint blockade.
What Are the Side Effects of Keytruda
The side effects associated with pembrolizumab can be serious. Contact your doctor immediately if you have an unusual cough or diarrhea.
The most common side effects include:[1]
Fatigue
Rash
Diarrhea
Constipation
Nausea
Decreased appetite
Shortness of breath
Coughing
Itching
More serious side effects are less common but may include:[1]
Bruising
Anemia
Numbness
Dizziness
Hot flashes
Flu-like symptoms
Hair loss
Edema
Irregular heartbeat
Pain
Kidney failure
Infections
Insomnia
Diabetes
Jaundice
Chest pain, shortness of breath, and a cough may indicate a serious reaction that should be addressed immediately.[1]
Keytruda can also cause autoimmune reactions. These trigger inflammation in certain parts of the body, such as the colon, skin, liver, kidneys, lungs, or eyes.
Can Keytruda Cure Mesothelioma?
There has been a lot of hype surrounding Keytruda since the FDA approved it in 2014. Immunotherapy drugs are on the rise and are very promising for successfully treating many cancers.
While Keytruda and other immunotherapy drugs can benefit mesothelioma patients, they are not cures. There is currently no cure for mesothelioma.
Can Mesothelioma Be Treated with Immunotherapy?
Yes, mesothelioma can be treated with immunotherapy. Ketruda is just one of many immunotherapy drugs available. Even if not specifically approved to treat mesothelioma, oncologists often choose immunotherapy for their patients.
If you're interested in immunotherapy drugs like Keytruda, talk to your medical team. They can tell you if this kind of treatment might benefit you or if there are reasons you shouldn't try it.
A promising line of treatment uses both Keytruda and CAR T-cell therapy, another type of immunotherapy. T-cells are immune system cells. The therapy involves removing these cells from the patient, modifying them, and re-injecting them. The modified T-cells identify and attack cancer cells.
In a clinical trial that combined this therapy with Keytruda had good results for mesothelioma patients. The combination resulted in a median survival time of nearly 24 months. Even in late-stage patients, survival time was up to 16 months.[3]
Keytruda Research and Mesothelioma
Right now, indications for Keytruda do not include most mesothelioma patients, but research is underway to determine if it could be an effective and safe treatment for this cancer.
A study published in The Lancet Oncology showed promising results. This study shows that while other chemotherapy drugs fail mesothelioma patients, immune checkpoint drugs may be a better alternative.
The clinical trial is called KEYNOTE-028 and involved thirteen research teams in six different countries. The trial included twenty-five patients with pleural mesothelioma who had already received at least one chemotherapy treatment before the trial.
Patients received a larger than normal dose of pembrolizumab every two weeks. As a result, 20% of the patients saw reductions in tumor size, and an additional 52% had stable disease. Patients who responded had an average of twelve months of response.[4]
In 2020, the FDA approved Keytruda for TMB-H and this includes certain mesothelioma patients. The approval is contingent on genetic factors, not the location of tumors. Mesothelioma is one of the most common cancers to have the TMB-H.[5]
A large clinical trial using Keytruda in mesothelioma patients published results in 2020. Researchers described the duration of response of the treatment as impressive. Patients in the trial received Keytruda as a second-line treatment after others elicited no response or stalled.[6]
Keytruda for Asbestos Lung Cancer
Pembrolizumab is promising for mesothelioma patients. However, the drug is already approved for non-small cell lung cancer (NSCLC), another cancer that can be triggered by asbestos exposure. Approval for treating this kind of cancer came after clinical trial results showed it to be safe and effective. More recent studies suggest it may be more effective than standard chemotherapy drugs like cisplatin and carboplatin.
KEYNOTE-024 was a clinical trial of pembrolizumab in non-small cell lung cancer patients whose tumors express PD-L1 at 50% or higher. Data showed pembrolizumab has several advantages over traditional chemotherapy.
Patients given this drug experienced better overall survival rates, fewer less severe side effects, and improved quality of life. While some side effects were worse with pembrolizumab, overall adverse effects were lower and less severe. The benefits of pembrolizumab were seen in its use as a first-line treatment.
This trial means patients with lung cancer may be prescribed pembrolizumab instead of cisplatin or carboplatin, avoiding chemotherapy side effects and possibly achieving better results.[7]
The promise of immunotherapy drugs for cancer treatment is overwhelmingly positive. Keytruda is paving the way to a new strategy for better treatment of mesothelioma. There are now more than ninety ongoing clinical trials using Keytruda to treat various types of cancers.
Approval for Keytruda Expands, Hope for Mesothelioma Patients
In June of 2019, the FDA announced a new indication for Keytruda. It is now approved for the first-line treatment of metastatic, unresectable, or recurrent head and neck squamous cell carcinoma (HNSCC).
The FDA has approved the immunotherapy drug as a combination treatment with chemotherapy and as a stand-alone treatment for HNSCC patients with PD-L1 expression on the tumor cells.
This is important news, not just for the HNSCC patients who may benefit from Keytruda but also for mesothelioma patients. HNSCC is a rare cancer that is difficult to treat, just like mesothelioma. The approval for pembrolizumab is an important step in giving mesothelioma patients more hope of improved survival.
It is also a step in the direction of getting drugs like this approved for other rare cancers. The approval came after the clinical trial KEYNOTE-048 showed the drug could significantly prolong patient survival.
How Do Mesothelioma Patients Become Eligible for Keytruda?
Your medical team will talk to you about all your treatment options. If you have TMB-H, you might qualify for Keytruda or a combination of this medication with other treatments.
There are currently 19 clinical trials using Keytruda and recruiting qualifying mesothelioma patients. Talk to your doctors about the possibility of joining a trial and to determine if you meet eligibility requirements.
Two new mesothelioma trials are expected to start soon. If you are struggling with mesothelioma, pembrolizumab is not currently approved for treatment; however, you may be able to participate in a clinical trial. Talk to your doctor about getting involved if you qualify for this revolutionary treatment for this difficult type of cancer.
Get Your FREE Mesothelioma Packet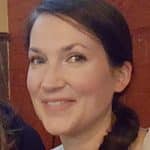 Mary Ellen Ellis has been the head writer for Mesothelioma.net since 2016. With hundreds of mesothelioma and asbestos articles to her credit, she is one of the most experienced writers on these topics. Her degrees and background in science and education help her explain complicated medical topics for a wider audience. Mary Ellen takes pride in providing her readers with the critical information they need following a diagnosis of an asbestos-related illness.
Get Your FREE Mesothelioma Packet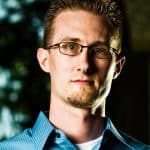 Kyle J. Becker, PharmD is certified by the Board of Pharmacy Specialties in Oncology Pharmacy. Dr. Becker earned his pharmacy degree from Shenandoah University and he currently serves as an oncology pharmacist at Parkview Cancer Institute.