Mesothelioma and Asbestos in Australia
This page has been fact checked by an experienced mesothelioma Patient Advocate. Sources of information are listed at the bottom of the article.
We make every attempt to keep our information accurate and up-to-date.
Please Contact Us with any questions or comments.
Mesothelioma and asbestos in Australia have a long, interlinked history, with one of the highest per-person rates of asbestos use in the world.[1] The country mined asbestos and used it to manufacture construction materials, automotive parts, ship components, and many other products. Australia no longer uses asbestos, but with the long latency period, the number of mesothelioma cases may still be rising.
Facts about Asbestos and Mesothelioma in Australia
Australia once led the world in asbestos production, and mining was responsible for many related deaths.[2] The country had several mining locations, used it in factories and industries, and exported the mineral to other countries as well.
Because of the importance of asbestos to the country's industries and economy, regulations arrived slowly.
The most recent fatality statistics indicate that 641 Australians died from mesothelioma in 2014.
By the 2020s there are expected to be nearly 18,000 cases of mesothelioma in the country.
Ten percent of retired carpenters in Australia are expected to die from mesothelioma.
Although asbestos has been banned in Australia since 2003, it is still present in existing materials. This, combined with the long latency period for asbestos-related illnesses, causes mesothelioma rates to continue rising.[3]
Reports of asbestos-related lung damage were made as early as 1935 in Australia. In 1951, the country issued safe-dust limits for asbestos exposure, but several mines went well over that limit.[3]
Where Asbestos Was Used
Several industries and products used asbestos in Australia. Industries with the heaviest use included construction, automotive, textile, aerospace, railroad, and shipbuilding.
Asbestos was used to produce construction materials and parts for automobiles, trains, ships, and factories. This versatile mineral was used extensively because it offers lightweight durability and insulates effectively against heat, fire, electricity, and chemical corrosion.
Australian products made with asbestos include:
Cement
Roofing materials
Fire-resistant wallboard
Flooring and ceiling tiles
Insulation
Clutch and brake linings
Gaskets
Automotive body fillers
Fire blankets and fireproof garments
Felt materials
Aerospace metals and ceramics
Pipe insulation on ships
Asbestos Mining in Australia
Australia had several asbestos mines. The Colonial Sugar Refinery operated one well-known mine in Wittenoom, a small western town. This mine operated from 1943 to 1966, when it closed due to falling asbestos prices and profits.[4]
While the mine operated, about 20,000 people lived in Wittenoom, including 7,000 mine workers and 13,000 non-working residents. Over 2,000 of those workers and residents have died from asbestos illnesses, and many more are sick.[4] Asbestos continued to be mined in Australia until 1984.
People at Risk of Exposure
The top five companies in Australia most responsible for exposure and resulting asbestos illnesses are:
James Hardie & Poy Pty Ltd, which manufactured construction materials
Colonial Sugar Refinery Limited
Wunderlich Limited, which made decorative, pressed metal ceiling tiles
Asbestos Mines Pty Ltd
Midalco Pty Ltd. Midalco was formerly known as the Australian Blue Asbestos Pty Ltd
Anyone employed by one of these companies, and their family members, could have suffered asbestos exposure.
Anyone who worked in specific industries was also put at risk of asbestos exposure. Workers with the most significant risk include carpenters and construction workers, miners, power plant workers, textile factory workers, shipbuilders, naval workers, railway workers, auto mechanics, boiler workers, electricians, plumbers, telecommunication workers, and metal workers.
Residents near these factories and mines may also have been exposed to asbestos, even though they never handled it directly. Buildings constructed before 1990 probably contain asbestos in construction materials.
If these materials deteriorate or are disturbed by repair work or renovation, the fibers can come loose and contaminate the air. Asbestos is commonly found in roofing, gables, eaves, vinyl, carpet underlay, gutters, sheds, fencing, imitation brick cladding, window putty, expansion joists, formed concrete, and insulation.
Regulations and Lawsuits
Labor unions in Australia began advocating for asbestos laws in 1970. The first public reports of asbestos harm appeared soon after. Real regulations were not enacted until the 1990s, when the government passed the National Environmental Protection Council Act.
In 1998, New South Wales enacted the country's first laws to protect victims of asbestos exposure. In 2003, the Australian government banned all types of asbestos.
The Work Health and Safety Regulations Act protects workers from existing asbestos. It set laws for handling naturally occurring asbestos, asbestos removal, training for asbestos workers, and licensing for safe asbestos clean-up.
In 1977, a worker filed Australia's first lawsuit against an employer for asbestos illness. However, the plaintiff died before the case could go to trial. In 1985, the first successful claim was made for asbestos-related compensation.
In 2005, James Hardie signed an agreement with the government of New South Wales to provide funds of $4.5 billion for asbestos victims. This was a historic milestone for financial compensation for asbestos victims. Finally, a 2008 law specifically provides compensation to workers with asbestosis.
Mesothelioma Treatment Centers in Australia
Because of Australia's number of asbestos-related illnesses, the country is home to several specialized treatment centers. Some of the most important medical centers are the
Bernie Banton Centre at Concord Hospital in Sydney
Peter MacCallum Cancer Centre in Melbourne
Sir Charles Gairdner Hospital in Perth
These centers also focus on research into mesothelioma and treatments.
Asbestos has long been a major public health concern for Australia and its residents. This problem did not disappear with bans and regulations, however. People exposed in the past will continue to get sick, and people living and working in buildings that contain asbestos are still at risk of exposure.
Laws are now in place to provide protection, but individuals should be aware of the risks and take steps to avoid exposure. If you suspect you encountered asbestos at any point in the past, proper screening is essential for early detection and treatment.
Get Your FREE Mesothelioma Packet
Page Edited by Patient Advocate Dave Foster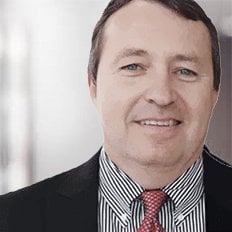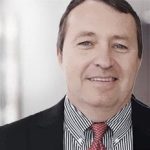 Dave has been a mesothelioma Patient Advocate for over 10 years. He consistently attends all major national and international mesothelioma meetings. In doing so, he is able to stay on top of the latest treatments, clinical trials, and research results. He also personally meets with mesothelioma patients and their families and connects them with the best medical specialists and legal representatives available.