This page has been fact checked by an experienced mesothelioma Patient Advocate. Sources of information are listed at the bottom of the article.
We make every attempt to keep our information accurate and up-to-date.
Please Contact Us with any questions or comments.
Esophageal cancer occurs in the long, hollow tube that runs from the throat to the stomach. Distinct from the trachea, which connects the throat to the lungs, the esophagus transports food. Esophageal cancer begins in the cells that line the inside of the esophagus. It is the sixth most common cause of cancer death in the world, accounting for over 500,0000 cancer deaths each year, and is difficult to treat. Recent studies have confirmed that exposure to asbestos is a significant risk factor for esophageal cancer.[1]
Types of Esophageal Cancer
Adenocarcinoma – This type of esophageal cancer starts in the cells of the mucus-secreting glands in the esophagus, usually in the lower portion of the tube and closer to the stomach. This is the most common form of the disease in the United States.
Squamous cell carcinoma – This type of esophageal cancer forms in the flat, thin cells that line the surface of the esophagus and most often appears in the upper and middle portions of the esophagus and is the most common form of esophageal cancer globally.[1]
Symptoms of Esophageal Cancer
There are several common symptoms of esophageal cancer. They include:
Difficulty in swallowing (dysphagia)
Unexplained loss of weight
Pain, pressure, or burning sensation in the chest
Indigestion or heartburn that does not improve
Coughing or hoarseness
You must seek a doctor's assessment if you are persistently experiencing these symptoms.
Asbestos as a Risk Factor for Esophageal Cancer
Esophageal cancer is categorized into either squamous cell carcinoma or adenocarcinoma. Men are three to four times more likely than women to develop esophageal squamous cell carcinoma and seven to ten times more likely to develop esophageal adenocarcinoma than women.[2]
Numerous risk factors have long been associated with esophageal cancer, including genetics, sex, race, gastroesophageal reflux disease, obesity, tobacco, alcohol consumption, drug use, low socioeconomic status, and nutritional deficiency. A recent meta-analysis of 276 studies has established a significant causal relationship between asbestos exposure and the development of the disease. The study found that exposure to chrysolite asbestos had a particularly high positive association. They assessed that inhalation or ingestion of chrysotile's longer fibers, which the body cannot efficiently clear, leads to the same type of chronic inflammation and other molecular reactions that result in the formation of malignant pleural mesothelioma and asbestos-related lung cancer.[2]
Diagnosing Esophageal Cancer
There are several tests that physicians use to diagnose and confirm the presence of esophageal cancer. They are:
Barium swallow study – This involves swallowing a liquid that includes barium and then submitting to an X-ray. The barium adheres to the cells of the esophagus and radiologists can detect changes in the tissue.
Endoscopy – Endoscopy involves the use of a flexible tube equipped with a video lens. Your physician will use this equipment to examine the interior of your throat and esophagus to look for evidence of cancer.
Biopsy – During your endoscopy, your physician may extract a sample of tissue from the inside of your esophagus for laboratory analysis.
If it is determined that you have esophageal cancer, the next step will be for your physician to determine the extent of your disease. This process checks to see whether the cancer has spread to other parts of the body, including the lymph nodes, and is known as staging. It may involve the use of bronchoscopy, endoscopic ultrasound, CT (computerized tomography) scan, or PET (positron emission tomography) scan. The stage of the disease will determine the treatment plan. Stage 0 is the lowest, indicating that the cancer is in its earliest stage. Stage IV is advanced-stage cancer that has metastasized to other areas of the body.[1]
Treatment of Esophageal Cancer
The treatment for esophageal cancer depends upon how far the cancer has spread, as well as the patient's health and wishes. Options include surgery, chemotherapy, and radiation therapy, as well as combinations of different modalities, targeted drug therapy, and immunotherapy.
Surgeons who specialize in esophageal cancer can use an endoscope to remove very small tumors in patients who are diagnosed with early-stage disease, while advanced esophageal cancer will require more complex procedures including esophagectomy, in which a portion of the esophagus is removed, or esophagogastrectomy, in which a part of the esophagus and the upper portion of the stomach are removed.[1]
If you have symptoms or have been diagnosed with esophageal cancer, it is important that you seek specialized care at a specialized treatment center where you'll find medical oncologists and thoracic surgeons who specialize in esophageal cancer surgery.  This is especially important if you have a history of asbestos exposure. If you are diagnosed with esophageal cancer, consider letting an expert asbestos lawyer help you make a case for compensation for medical bills.
Get Your FREE Mesothelioma Packet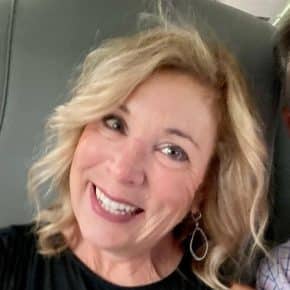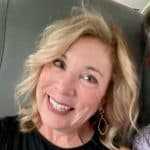 Terri Oppenheimer has been writing about mesothelioma and asbestos topics for over ten years. She has a degree in English from the College of William and Mary. Terri's experience as the head writer of our Mesothelioma.net news blog gives her a wealth of knowledge which she brings to all Mesothelioma.net articles she authors.
Get Your FREE Mesothelioma Packet
Page Edited by Patient Advocate Dave Foster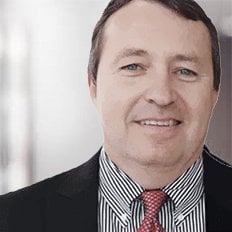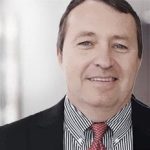 Dave has been a mesothelioma Patient Advocate for over 10 years. He consistently attends all major national and international mesothelioma meetings. In doing so, he is able to stay on top of the latest treatments, clinical trials, and research results. He also personally meets with mesothelioma patients and their families and connects them with the best medical specialists and legal representatives available.