South Dakota Mesothelioma Lawyer
As compared to many other states, the death toll from asbestos related illnesses is low. There are a few reasons for this, including the sparse, low population in the state and the fact that it has largely been an agricultural and ranching state, as opposed to a state with an industrial economy. Still, several hundred people have fallen victim to asbestos in the state from natural deposits and mining, construction, military bases, and industrial jobs.
If you have been a victim of asbestos exposure in the state and have developed mesothelioma, asbestosis, or lung cancer as a result, you may need a South Dakota mesothelioma lawyer to help you file a lawsuit. You can seek compensation through a settlement agreement, an asbestos trust fund, or a court trial. An experienced lawyer can help you navigate the system and get what you deserve.
Asbestos in South Dakota
Asbestos is natural mineral that has been used for thousands of years, but was used in high quantities in the 20th century until regulations limited it in the 1970s and the awareness of its health effects grew. Asbestos has long been used in a number of industries because it is abundant and cheap and it can resist fire, heat, electricity, and many chemicals. It can also add strength to materials. Unfortunately the friable fibers of asbestos lodge in tissues in the body and cause damage that in many people leads to mesothelioma, lung cancer, or asbestosis, a kind of scarring of the lungs.
South Dakota's exposure rates have been low compared to other states because the population is sparse and there is not a lot of industry in the state. However, there are natural deposits of asbestos and a similar mineral, called erionite, in the western part of the state. And, like other states South Dakota's construction industry used asbestos throughout pre-1980s buildings, including military buildings.
Natural Asbestos and Erionite
According to the U.S. Geological Survey, South Dakota has no former asbestos mines, but it does have former prospects and several natural asbestos deposits on the western edge of the state. These naturally-occurring asbestos deposits, even if never mined, pose a risk to residents. If they get stirred up, by roadbuilding and construction, for instance, the soil and air can become dangerously contaminated with asbestos fibers.
Another natural mineral in western South Dakota also poses a risk for residents of developing mesothelioma. Erionite is a mineral similar to asbestos and it is abundant in the region. A major problem with this is that gravel and dirt from the erionite-rich region has been used to build roads, parking lots, and other modern conveniences. Every time a car drives down a gravel road with erionite in it, it stirs up the fibers and may be putting people in the area in harm's way. The discovery of erionite in the region, and its potential health effects is recent. It remains to be seen how it will impact residents in the future.
Buildings and Military Bases
One of the main sources of asbestos exposure in South Dakota has been through older buildings, including those on military bases. Before the 1970s federal regulations on asbestos, the construction industry used asbestos in insulation, roofing, flooring, ceiling materials, adhesives, and in many other components of buildings, including residential homes. Now, buildings from that time period pose a risk to residents. If the asbestos is damaged or deteriorates over time or because of renovations and demolitions, fibers can get into the air and expose people.
Military buildings have proven to be one source of exposure for enlisted men and women and officers, as well as civilians working on site. Ellsworth Air Force Base, for instance, in Rapid City, South Dakota, has been working to manage the asbestos that is found all over the base. Buildings, including housing, vehicles, and equipment have all been found to have asbestos. The base was even listed by the Environmental Protection Agency as a top-priority Superfund site in 1990.
Other South Dakota Sites with Asbestos
In addition to older buildings, and areas with natural asbestos and erionite deposits, South Dakota has other job sites and facilities that have been known to contain asbestos and to put people at risk of harmful exposure:
Aberdeen Light and Power Company, Aberdeen
Consolidation Coal Company, Rapid City
Rapid City Air Force Base, Rapid City
South Dakota Cement Plant, Rapid City
Sioux Falls Light and Power Company, Sioux Falls
Eureka Milling Company, Sioux Falls
Rapid City Landfill, Rapid City
Amdak Corporation, Rapid City
South Dakota Asbestos Laws
In South Dakota, the Department of Environment and Natural Resources plays an important role in protecting residents from asbestos. It manages and administers federal and state regulations for how people can work around asbestos and how it must be disposed in appropriate landfills. For instance, any asbestos construction project requires that written notification is sent to the state before it can begin. It also enforces state-level emission limits on asbestos in the air and ensures that contractors working with asbestos are certified.
Statute of Limitations
When the worst happens and you receive a diagnosis of mesothelioma or another illness related to your asbestos exposure, you do have a chance to get justice. If you believe a company was negligent in your exposure and causing you to get sick, you can file a lawsuit, but your time is limited by South Dakota's statute of limitations. You have three years from the diagnosis to file your lawsuit to seek damages. Likewise if you happen to have lost a loved one to one of these diseases, you also have just three years from the time of death to decide if you want to get justice and to file a wrongful death lawsuit.
Finding South Dakota Mesothelioma Lawyers
South Dakota mesothelioma lawyers are important players in helping state residents get justice after asbestos exposure. If you have been exposed, and you got sick with lung cancer or mesothelioma, contact one of these experienced lawyers. A good legal team can be your ally and your advocate, guiding you through the complicated system and ensuring you get the best possible chance for compensation. Find your lawyer by looking for those legal teams that have worked with other victims of asbestos exposure and won settlements for them.
Page Written by Rod De Llano, Esquire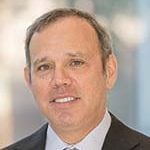 Page edited by Dave Foster
Get Help from the Top Mesothelioma Law Firms
Free Consultation
Brochures from Top Law Firms
Testimonials
FREE Case Value Calculator
For over 20 years we've provided the best FREE resources to mesothelioma patients and loved ones. Our resources include information on the leading treatment options and best doctors in your area; lessons learned from survivors; claims and benefits specifically for Veterans; and how to access your share of billions of dollars in trust fund money.
Get Your FREE Resources Sent Overnight
New treatment options
Veterans benefits & claims
$30 Billion asbestos trust fund information