Wyoming Mesothelioma Lawyer
This article has been fact checked by an experienced mesothelioma attorney. Sources of information are listed at the bottom of the article.
We make every attempt to keep our information accurate and up-to-date.
Please Contact Us with any questions or comments.
Wyoming is a sparsely-populated state with a high incidence of mesothelioma.[1] Mining, refineries, vermiculite processing, and other industries can be blamed for the high rate of asbestos-related illnesses and deaths. Wyoming mesothelioma lawyers assist these victims and their families in taking legal actions against those negligent.
Get Financial Help Now
Get Help from the Top Mesothelioma Law Firms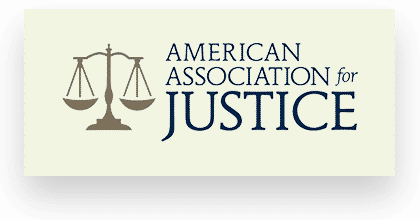 Free Consultation
Brochures from Top Law Firms
Testimonials
Asbestos in Wyoming
Wyoming is a rugged state with a small population. Compared to many other states, Wyoming also has a small economy. The mining and oil industries have played a significant role in the state's economy, providing employment and revenue.
These industries exposed many workers to harmful asbestos. There are natural asbestos deposits in Wyoming, as well as in several former asbestos mines. These mines, including those designed to extract other minerals, have put people at risk of asbestos exposure.
As in other states, Wyoming continues to have issues with asbestos in older buildings. Before regulations existed limiting how asbestos is used and handled, the construction industry commonly used asbestos in various materials. Today, these older buildings still contain asbestos in many components.
When these asbestos materials deteriorate or are damaged, harmful asbestos fibers can break loose, contaminating the air people breathe.
Mining and Naturally-Occurring Asbestos
According to the U.S. Geological Survey, Wyoming is home to four known, un-mined natural asbestos deposits. Additionally, there are five former prospects for asbestos mining and three former asbestos mines.[2]
Natural asbestos deposits of asbestos pose a risk to the health of area residents. This is because construction, road building, and other projects may disturb the asbestos, causing soil, air, and water contamination.
Former mines posed the most significant risk because miners handled asbestos directly. Mining activities disturbed asbestos fibers, putting both workers and nearby residents at risk of inhaling the harmful fibers.
There are no longer any active asbestos mines in Wyoming. However, other mines still pose a threat. Activities at these mines may disturb asbestos deposits and cause exposure and contamination.
Refineries in Wyoming
Wyoming has many important natural resources. In addition to mining, oil and oil refineries are big businesses here. Oil refineries have historically used significant amounts of asbestos.
Asbestos is a natural insulator and resists heat and fire. These properties made asbestos useful in refineries where heat and fire are frequent dangers. Wyoming refinery workers were likely exposed to asbestos. This includes those who worked with high-temperature equipment and those who repaired and maintained this equipment.
Libby Vermiculite
The W.R. Grace mine in Libby, Montana, produced vast quantities of asbestos-laced vermiculite until 1990. The mine ceased operations when asbestos was discovered.
Thousands of workers and area residents were already affected. People who worked in facilities around the country that processed the Libby vermiculite were also affected. This includes at least two locations in Wyoming.
The two facilities known to have received shipments of vermiculite from Libby are the Big Horn Gypsum Company in Cody and the Georgia-Pacific/Bestwall Gypsum Division in Lovell and Himes.
Workers at these facilities could have come into contact with asbestos. Also at risk were those living in the area and families of workers who may have brought asbestos fibers home on their clothing.
Other Sites in Wyoming with Asbestos
Other industrial facilities and even public buildings in Wyoming have resulted in asbestos exposure. Some Wyoming locations with known asbestos use include:
Natrona County High School, Casper
University of Wyoming, Laramie
Mobil Oil Company, Casper
Texaco Oil Refiner, Casper
Wyoming Coal and Iron Company, Alma
Union Pacific Railroad Company, Cheyenne
Standard Oil Company, Casper
Sinclair Oil Company, Sinclair
Allied Chemical Plant, Green River
Continental Oil Company, Manville
Dave Johnston Steam Electric Plant, Glenrock
Jim Bridger Power Plant, Point of Rocks
Black Hills Power and Light
Wyoming Asbestos Laws
Asbestos is managed and regulated through the Wyoming Department of Environmental Quality. The department is responsible for enforcing regulations related to inspections and abatement of asbestos. Workers in the state handling asbestos projects must be trained.
The department also holds courses for asbestos workers to teach them how to follow state and federal regulations. There are also strict rules about asbestos disposal, which must occur in designated landfills.[3]
Statute of Limitations
Wyoming has a statute of limitations when filing an asbestos-related lawsuit. Someone who is sick from asbestos exposure has four years from diagnosis to begin a lawsuit against responsible parties.
To file a wrongful death lawsuit on behalf of a family member who died from an asbestos-related illness, the statute of limitations is two years from the time of death.
Working with a Wyoming Mesothelioma Lawyer
To take the greatest advantage of what a defendant may be able to offer you in a lawsuit, you need the assistance of an experienced Wyoming mesothelioma lawyer.
With an experienced professional on your side, you will avoid the pitfalls that often prevent plaintiffs from getting the justice and compensation they deserve. Your lawyer will help you file the lawsuit and gather evidence. They will also advocate for a settlement to cover your medical and other expenses.
Get Your FREE Mesothelioma Packet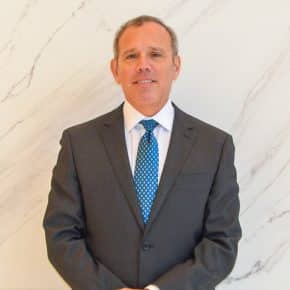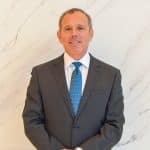 Rod De Llano was born and raised in Laredo, Texas. He graduated from Princeton University with a B.A. in Economics, and earned a law degree from the University of Texas. After working for an international law firm for several years, Rod formed a law firm dedicated to representing persons injured by exposure to asbestos products. For over 20 years, Rod has fought for persons diagnosed with asbestos-related diseases such as mesothelioma, lung cancer, and asbestosis. His clients have recovered over $1 billion over the years.