Wyoming Mesothelioma Lawyer
Although the overall number of deaths caused by asbestos is low in Wyoming, the rate is high relative to the population size. This is a sparsely populated state with a high incidence of mesothelioma. Mining, refineries, vermiculite processing, and other asbestos-related industries can be blamed for the high rate of asbestos-related illnesses and deaths.
For people in the state who have gotten sick or lost a loved one because of asbestos exposure, a Wyoming mesothelioma lawyer can be the best person to help. You can rely on an experienced lawyer to help you get the justice and the compensation that you need and deserve. With a good legal team on your side, you stand the best chance of winning against those responsible.
Asbestos in Wyoming
Wyoming is a rugged state with a low population and a small economy relative to other states. Mining and oil have been two important industries in the state, providing jobs, but also exposing workers to asbestos. There is naturally-occurring asbestos in the state, and even several former asbestos mines. Both those mines and mines that extracted other types of minerals have put people at risk of being exposed to asbestos.
As in other states, Wyoming also continues to have issues with asbestos in older buildings. Before regulations were put in place to limit how asbestos is used and handled, the construction industry heavily used the mineral. Now, older buildings are often full of asbestos and if it gets damaged or if it deteriorates with normal aging, the harmful fibers of the asbestos can break free and contaminate the air that people in the buildings breathe.
Mining and Naturally-Occurring Asbestos
According to the U.S. Geological Survey, Wyoming is home to four known occurrences of natural asbestos that have not been mined, five former prospects for asbestos mining, and three former asbestos mines. Any natural deposits of asbestos, whether it was actually extracted from a mine or not, poses a risk to the health of people in the area. This is because construction, roadbuilding, and other projects may disturb the asbestos and lead to contamination of soil, air, and water.
The former mines posed the greatest risk because workers actually had to handle asbestos. These mining activities would have also stirred up asbestos fibers that put both workers and nearby residents at risk of inhaling the harmful fibers. There are no longer any active asbestos mines in the state, but other types of mines still pose a risk. The activities at these mines may disturb asbestos deposits and cause exposure and contamination.
Refineries in Wyoming
Wyoming has a lot of important natural resources and in addition to mining, oil and oil refineries are big businesses here. Oil refineries have historically used a lot of asbestos. Asbestos is naturally very good at insulating heat and resisting the spread of fire, both useful properties in a refinery where heat is abundant and out-of-control fire is always a risk. Workers throughout refineries in Wyoming were likely to have been exposed to asbestos. This includes those that worked around the high-temperature equipment, but also others who worked nearby or repair and maintenance workers who may have had to handle and dismantle equipment that contained asbestos.
Libby Vermiculite
For decades, until 1990, the W.R. Grace vermiculite mine in Libby, Montana produced vast quantities of this mineral that was contaminated with asbestos. The mine shut down operations when the discovery was made, but this only came after thousands of workers and residents in the area were already affected. Also affected were the people who worked in the facilities around the country that processed the Libby vermiculite to make insulation and other products, including at least two locations in Wyoming.
The two known facilities in Wyoming to have received shipments of vermiculite from Libby are the Big Horn Gypsum Company in Cody and the Georgia-Pacific/Bestwall Gypsum Division in Lovell and Himes. Workers at these facilities before shipments ceased in 1990 could have been exposed to asbestos. Also at risk were the people living in the area and the families of those workers who may have brought asbestos fibers home on their clothes.
Other Sites in Wyoming with Asbestos
In addition to refineries, mines, and vermiculite plants, power plants, other industrial facilities, and even public and school buildings in Wyoming have contributed to the exposure of residents to asbestos. Some of the locations and workplaces in the state known to have used or to still have asbestos include:
Natrona County High School, Casper
University of Wyoming, Laramie
Mobil Oil Company, Casper
Texaco Oil Refiner, Casper
Wyoming Coal and Iron Company, Alma
Union Pacific Railroad Company, Cheyenne
Standard Oil Company, Casper
Sinclair Oil Company, Sinclair
Allied Chemical Plant, Green River
Continental Oil Company, Manville
Dave Johnston Steam Electric Plant, Glenrock
Jim Bridger Power Plant, Point of Rocks
Black Hills Power and Light
Wyoming Asbestos Laws
Asbestos is managed and regulated through the Wyoming Department of Environmental Quality. The department is responsible for enforcing regulations related to inspections and abatement of asbestos. Workers in the state handling asbestos projects must be trained. The department also holds courses for asbestos workers to teach them how to abide by state and federal regulations. There are also strict rules about the disposal of asbestos, which must be done in designated landfills.
Statute of Limitations
Asbestos exposure still occurs in Wyoming, but the real damage was done many years ago. People getting sick now with mesothelioma and lung cancer were exposed in the past, most likely on the job. They can file lawsuits against employers or makers of asbestos products, but the state of Wyoming has set a statute of limitations on this kind of legal action. Someone who is sick from asbestos exposure has four years from the time of diagnosis to begin a lawsuit against the responsible party. To file a wrongful death lawsuit on behalf of a family member who died from asbestos exposure and related illnesses, the statute of limitations is two years from the time of death.
Working with a Wyoming Mesothelioma Lawyer
To take the greatest advantage of what a defendant may be able to offer you in a lawsuit on your behalf or on behalf of a deceased loved one, you need the assistance of an experienced and knowledgeable Wyoming mesothelioma lawyer. With the right individual, or legal, team, you will avoid the pitfalls that prevent some plaintiffs from getting the justice and compensation they deserve. Your lawyer will help you take all the necessary steps, from filing the lawsuit to gathering evidence to advocating for the settlement that will cover your medical and other expenses.
Page Written by Rod De Llano, Esquire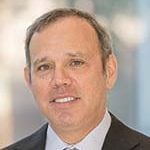 Page edited by Dave Foster
Get Help from the Top Mesothelioma Law Firms
Free Consultation
Brochures from Top Law Firms
Testimonials
FREE Case Value Calculator
For over 20 years we've provided the best FREE resources to mesothelioma patients and loved ones. Our resources include information on the leading treatment options and best doctors in your area; lessons learned from survivors; claims and benefits specifically for Veterans; and how to access your share of billions of dollars in trust fund money.
Get Your FREE Resources Sent Overnight
New treatment options
Veterans benefits & claims
$30 Billion asbestos trust fund information