Paraplatin (carboplatin) for Mesothelioma
This page has been fact checked by a Doctor of Pharmacy who specializes in Oncology. Sources of information are listed at the bottom of the article.
We make every attempt to keep our information accurate and up-to-date.
Please Contact Us with any questions or comments.
Paraplatin (carboplatin) is a chemotherapy drug that treats several cancers, including mesothelioma. Carboplatin typically causes less severe side effects than cisplatin, a similar drug used commonly to treat mesothelioma.
What Is Carboplatin?
Carboplatin is a platinum-based chemotherapy drug based on the earlier drug cisplatin. The trade name for carboplatin is Paraplatin.
Drugmakers developed and patented carboplatin in the 1970s. The U.S. Food and Drug Administration (FDA) did not approve this chemotherapy drug until 1986, nearly a decade after cisplatin, came to market.
Paraplatin is made by Bristol-Myers Squibb, while generic carboplatin is made by several companies, including Hospira, Teva Pharmaceuticals, and others.
How Does Carboplatin Stop Cancer?
Like cisplatin, carboplatin works by targeting and interfering with how rapidly-growing cells divide and thrive.[1] It belongs to a class of drugs known as alkylating agents.
Unfortunately, this drug does not differentiate between cancer cells and other healthy cells that grow and divide quickly. The lack of specificity and the presence of platinum cause several potential side effects.
What Does Carboplatin Treat?
FDA approval for carboplatin is limited to ovarian cancer. It is indicated for the initial treatment of advanced ovarian cancer when combined with other chemotherapy drugs.
The FDA also indicates carboplatin as a palliative treatment for ovarian cancer patients who have already received chemotherapy.
Although approval uses are limited, oncologists use carboplatin off-label for several other types of cancer:
Lung cancer
Bladder cancer
Breast cancer
Endometrial cancer
Cervical cancer
Testicular cancer
Wilms' tumor
Mesothelioma
Neuroblastoma
Retinoblastoma
How Is Carboplatin Administered?
Carboplatin is administered through intravenous infusion. The procedure takes about fifteen minutes to an hour for each dose, and an infusion is administered every four weeks. A doctor or nurse administers carboplatin in a medical facility.[1]
How Is Carboplatin Used to Treat Mesothelioma?
Although the FDA has not approved carboplatin for mesothelioma treatment. Still, it is a popular choice because the National Comprehensive Cancer Network (NCCN) recommends it, especially when used with other chemotherapy drugs.
Patients may easily develop a resistance to carboplatin when it is used alone. Combining carboplatin with other drugs can reduce resistance, often improving the response to treatment.
Carboplatin with Pemetrexed
A common drug combination for pleural mesothelioma is carboplatin with pemetrexed, also known as Alimta.[2] Cisplatin has also been shown to be effective with pemetrexed. Some studies have shown that both combinations result in similar outcomes.
Doctors choose the specific combinations based on how the patient tolerates each drug and any preexisting conditions such as kidney damage.
Recent trials tested carboplatin with Alimta in elderly patients with mesothelioma. The results showed that elderly patients tolerated the combination nearly as well as younger participants. The older patients also had similar disease outcomes and survival times.[3]
Carboplatin and Bevacizumab
Additional studies tested the combination of carboplatin and pemetrexed with a third drug, bevacizumab. Bevacizumab is an anti-angiogenesis agent that works differently from chemotherapy by slowing the growth of new blood vessels in the tumor.
The trial was non-randomized and therefore had limitations. However, the strength of other trials using bevacizumab with cisplatin and pemetrexed has led the NCCN to recommend using this third agent when patients are no longer eligible for surgery.[4]
What Are the Common Side Effects of Carboplatin?
Carboplatin is often preferred over cisplatin because some patients tolerate it better. Side effects are not only uncomfortable for the patient but may also limit medication dosage. Administering the full dose of chemotherapy is important to help treat the cancer as effectively as possible.
Carboplatin causes common side effects, including:[1]
Nausea
Diarrhea
Vomiting
Constipation
Mouth sores
Pain and tingling in hands and feet
Skin irritation at the injection site
Pain
Weakness
Hair loss
Change in the taste of food
An additional advantage of carboplatin over cisplatin is that it does not often cause toxicity in the kidneys, a serious potential complication of cisplatin.
Carboplatin Black Box Warnings
The FDA uses a special warning label on medications for the most severe and life-threatening side effects and complications. Carboplatin comes with a few black box warnings.
Both patients and doctors should weigh the risks and consequences of the potential benefits of this drug:
One serious warning for carboplatin is that it can suppress the bone marrow. The risk of this side effect increases with dosage. The bone marrow produces new blood cells, so suppression can lead to anemia, bleeding, and infections. These side effects can be severe enough to require blood transfusions.[1]
Another black box warning is aimed at patients with severe allergies to carboplatin injections. These patients may suffer anaphylactic shock, which can be fatal without immediate treatment. Signs of a severe reaction include hives and irritation at the injection site, swelling in the face, mouth, and throat, and difficulty breathing. These severe reactions may not be discovered until after the first dose. For this reason, carboplatin is only administered by healthcare professionals in an infusion center.
What Is the Success Rate of Carboplatin for Mesothelioma?
Although it has been on the market for decades, mesothelioma researchers continue to investigate the effectiveness of therapies including carboplatin:
Researchers reported in 2021 on the results of a comparison between carboplatin and cisplatin in pleural mesothelioma patients. This large study showed that carboplatin results in a comparable survival time.[6]
Carboplatin Clinical Trials Recruiting Mesothelioma Patients
Several clinical trials involving carboplatin as part of therapy are recruiting mesothelioma patients. They include both pleural and peritoneal mesothelioma patients and include combinations of treatments. Talk to your medical team about the possibility of joining one of these trials.
A Study of Nivolumab and Chemotherapy Followed by Surgery for Mesothelioma. In this study, researchers provide patients with the immunotherapy drug nivolumab before surgery.[7]
Nivolumab With Chemotherapy in Pleural Mesothelioma After Surgery. In a similar study, researchers are trying nivolumab with standard chemotherapy after mesothelioma surgery.[8]
Testing the Addition of Targeted Radiation Therapy to Surgery and the Usual Chemotherapy Treatment (Pemetrexed and Cisplatin [or Carboplatin]) for Stage I-IIIA Malignant Pleural Mesothelioma. This study is a test of the combination of radiation with standard chemotherapy for mesothelioma.[9]
Chemotherapy With or Without Immunotherapy for Peritoneal Mesothelioma. Peritoneal mesothelioma patients are not included in clinical trials as often as pleural mesothelioma patients. This trial is a great opportunity for anyone with the peritoneal form. It provides standard cisplatin or carboplatin chemotherapy combined with the immunotherapy drug atezolizumab.[10]
Carboplatin is a drug that was developed from cisplatin. Although these drugs are similar, there are significant differences. Some patients tolerate carboplatin better, but it still comes with serious risks. The worst risk is the drastic reduction in blood cells, resulting in anemia and a weakened immune system.
Patients with mesothelioma may be given carboplatin if they cannot tolerate cisplatin. It will provide good results for many of these patients, especially when taken in combination with other drugs.
Get Your FREE Mesothelioma Packet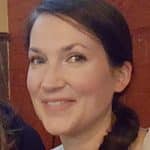 Mary Ellen Ellis has been the head writer for Mesothelioma.net since 2016. With hundreds of mesothelioma and asbestos articles to her credit, she is one of the most experienced writers on these topics. Her degrees and background in science and education help her explain complicated medical topics for a wider audience. Mary Ellen takes pride in providing her readers with the critical information they need following a diagnosis of an asbestos-related illness.
Get Your FREE Mesothelioma Packet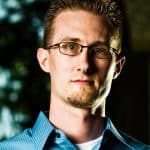 Kyle J. Becker, PharmD is certified by the Board of Pharmacy Specialties in Oncology Pharmacy. Dr. Becker earned his pharmacy degree from Shenandoah University and he currently serves as an oncology pharmacist at Parkview Cancer Institute.