This article has been fact checked by an experienced mesothelioma attorney. Sources of information are listed at the bottom of the article.
We make every attempt to keep our information accurate and up-to-date.
Please Contact Us with any questions or comments.
Due to its industrial workforce, Ohio has seen more asbestos-related deaths than most other states, with nearly 13,000 deaths between 1999 and 2017.[1] An Ohio mesothelioma lawyer works with victims exposed to asbestos to help them seek justice, recover damages, and make claims on asbestos trust funds.
Get Financial Help Now
Get Help from the Top Mesothelioma Law Firms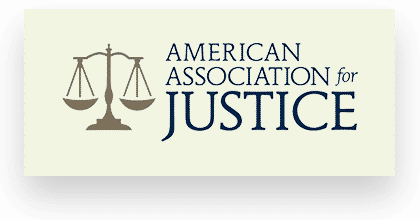 Free Consultation
Brochures from Top Law Firms
Testimonials
Asbestos in Ohio
Ohio has no documented naturally occurring asbestos, although the state does have mining operations in the southeast region. The Buckeye State has seen so much exposure to asbestos because numerous job sites used it.
From power plants to manufacturing plants to steel mills and chemical plants, asbestos was once heavily used all over the state.
Asbestos was also used extensively in past construction, leaving many older buildings as ticking time bombs for asbestos exposure. Some sites in Ohio have been designated Environmental Protection Agency (EPA) Superfund sites due to contamination from asbestos and other toxins.
Industrial Jobs and Asbestos Exposure
Ohio's economy once thrived on industrial work, and these are still essential jobs, despite the downturn in manufacturing and other industries.
During Ohio's industrial heyday, the state had a vibrant economy and high employment. But many Ohioans were exposed to asbestos. All kinds of industrial jobs used asbestos.
Power plants, oil refineries, factories, chemical plants, and other industrial facilities used asbestos in machinery and equipment and for building insulation. Many used asbestos to make things like insulation, and workers had to handle the asbestos.
Ohio Superfund Sites
Some Ohio industrial sites became so contaminated with toxic materials that they were named Superfund sites by the Environmental Protection Agency (EPA). Many of these sites contained a lot of asbestos. The sites cost millions of dollars to clean up the harmful substances.
The former Ohio Cast Products foundry, where car parts were made in Canton, is a Superfund site. It went bankrupt in 2004, leaving behind a toxic wasteland. In 2008 a fire ravaged the abandoned site, and firefighters reported many poisonous and flammable materials there. The EPA investigated and found asbestos and other substances requiring cleanup.[2]
The cleanup of the former Ohio Cast Products Superfund site is ongoing. The discovery of asbestos there means former workers were likely exposed, even those working up until the bankruptcy in 2004.
Vermiculite from Libby, Montana
The Scotts Company facility in Marysville also exposed people to asbestos. The lawn and garden products manufacturer used vermiculite in the processing of its products. Some of that vermiculite came from the W.R. Grace mine in Libby, Montana.[3]
The extent of the asbestos in the Libby vermiculite did not come to light until the late 1980s. For decades the material went to processing facilities around the country, including Scotts Company in Marysville. The facility received 430,000 tons of Libby vermiculite between 1967 and 1980.[3]
This put workers during that time at risk of asbestos exposure, along with residents living nearby and anyone who bought the garden and lawn products.
Known Sites of Asbestos Risk in Ohio
There are many industrial sites in Ohio associated with asbestos. All of these sites could have potentially exposed workers. Here are some of the notable places in Ohio responsible for asbestos exposure include:
Dayton Power and Light Company, Dayton
Armco Steel, Middletown
Mead Paper Company, Chillicothe
Procter & Gamble, Cincinnati
Wright-Patterson Air Force Base, Dayton
Republic Steel Corporation, Cleveland and Warren
NASA, Cleveland
Firestone Tire and Rubber, Canton and Akron
Sun Oil Company, Toledo
Wheeling Steel Corporation, Martins Ferry
LTV Steel Mill, Canton, and Cleveland
Lear Corporation, Zanesville
Cancer Care in Ohio
If you have come into contact with asbestos at work, regular medical care is important. Even if you think you may have been exposed but aren't sure, get screened regularly so that if you do get sick, it can be diagnosed early for the best treatment options.
If you get a diagnosis of mesothelioma or lung cancer, several great facilities in Ohio can provide excellent care. The National Cancer Institute has designated two medical centers as comprehensive cancer centers. Both offer cutting-edge care and treatment and lead the way in cancer research:[4]
Case Comprehensive Cancer Center at Case Western Reserve University
James Cancer Hospital and Solove Research Institute at Ohio State University
Ohio Asbestos Laws
The Ohio Environmental Protection Agency (EPA) oversees state asbestos laws and ensures federal regulations are followed. Laws require that only certified asbestos professionals work on asbestos projects.
All asbestos professionals must notify the state before projects begin. They must follow certain procedures for working with asbestos, including the process for disposing of waste material.[5]
Due to many frivolous asbestos lawsuits filed, Ohio introduced laws in 2004 to reform asbestos litigation. Filing an asbestos lawsuit now requires that you show medical proof of an illness related to asbestos.
You must also show that the symptoms cause physical impairment. Victims of exposure must also prove how long they were exposed to asbestos and that an employer or other party knew about it.
Statute of Limitations
Ohio has a statute of limitations of two years for lawsuits related to asbestos illnesses. If you were diagnosed with an illness, you have two years to file a lawsuit; likewise, if you lost a loved one to asbestos, you have only two years from the time of death to start a wrongful death case.
Finding an Ohio Mesothelioma Lawyer
The reforms of 2004 made filing and winning an asbestos illness lawsuit in Ohio much more difficult. They put a burden of responsibility on the sick victim to prove that asbestos exposure caused the illness and that an employer or company was negligent.
To avoid the easy pitfalls in this legal system, you need an Ohio mesothelioma lawyer to help you make your case. Find a legal team with experience working in the system and successfully winning cases for people like you.
Get Your FREE Mesothelioma Packet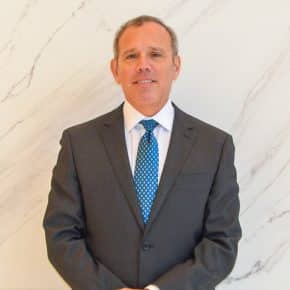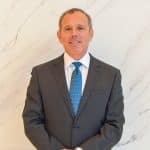 Rod De Llano was born and raised in Laredo, Texas. He graduated from Princeton University with a B.A. in Economics, and earned a law degree from the University of Texas. After working for an international law firm for several years, Rod formed a law firm dedicated to representing persons injured by exposure to asbestos products. For over 20 years, Rod has fought for persons diagnosed with asbestos-related diseases such as mesothelioma, lung cancer, and asbestosis. His clients have recovered over $1 billion over the years.