This page has been fact checked by an experienced mesothelioma Patient Advocate. Sources of information are listed at the bottom of the article.
We make every attempt to keep our information accurate and up-to-date.
Please Contact Us with any questions or comments.
Johns Manville is a large building materials manufacturing company with more than forty-three plants around the world. Most construction materials once contained asbestos, and Johns Manville led the way in using it in roofing, insulation, and other building products. Johns Manville filed for bankruptcy in 1982 and was the first American company to create an asbestos trust for mesothelioma victims.
About Johns Manville
Johns Manville is a large international company with a long history of manufacturing residential, industrial, and commercial building materials.
Currently, the company has forty-three manufacturing facilities where workers make insulation, roofing, glass fiber, and non-woven materials. In addition to construction, these products are used in the automotive, aerospace, waterproofing, filtration, and energy industries.
Company History
In 1858, Henry Ward Johns used fabric and tar to create the first modern roofing shingles. He patented the design along with several insulation products. With these innovative construction products, Johns founded H.W. Johns Manufacturing.
In 1901, this New York-based company merged with Manville Covering Company to become the H.W. Johns-Manville Company. In 1926, the company was renamed the Johns Manville Corporation.[1]
Asbestos use became more common around this time, and Johns Manville used this mineral extensively in many of its products. During World War II, the company was contracted to make asbestos insulation for nearly every ship in the United States Navy.[1] This is one of the key reasons that Navy veterans have such high rates of mesothelioma.
The company expanded to produce more than asbestos insulation after the war. Johns Manville became a leading producer of fiberglass insulation. The company also produced asbestos cement pipes and PVC pipes, as well as many other construction materials.[1]
Johns Manville also faced several difficulties, including a 1949 strike of mineworkers in Asbestos, Quebec in Canada. The company was part owner of these mines, and workers were striking because of low pay and poor safety conditions. One major concern of the miners was asbestos dust.
Beginning in the 1930s, the company also began facing lawsuits and claims from mine and factory workers who developed lung cancer, mesothelioma, and other lung diseases.
Asbestos Products
For decades, Johns Manville used asbestos in its construction products and was even involved in asbestos mining. Asbestos was used extensively in the construction industry before its hazards to human health were fully realized. Asbestos was commonly used in construction because it is an excellent insulator.
One of Johns Manville's biggest product lines was insulation for homes, industrial applications, and commercial buildings.
Asbestos was also popular in construction materials because it was readily available and inexpensive. It also protects against fire, is lightweight and flexible, and resists heat and electricity.
In addition to insulation, Johns Manville used asbestos in wallboard, cement board, roofing materials, floor tiles, adhesives, felt and other cloths, electrical products, packing seals, and asbestos paper. Some of the product brand names with asbestos include:
Asbestoguard Adhesives
Glasal Flexboard
Permastone
Terraflex
Insulkote
Thermobestos
Flexstone
Asbestos Exposure
Heavy asbestos usage was bound to lead to asbestos exposure. Workers in Johns Manville asbestos mines were likely exposed to the airborne asbestos fibers in the mines.
During the 1949 strike, workers complained that they were exposed to airborne fibers. Factory workers who handled asbestos and made construction materials were also likely exposed to asbestos fibers.
In addition to Johns Manville employees, workers in industries that used their products also experienced asbestos exposure. These include Navy sailors and officers, shipyard workers, drywall installers, carpenters, electricians, plumbers, roofers, painters, construction workers, pipefitters, boiler workers, and maintenance workers.
Even people who did not directly handle asbestos materials were put at risk. Working with asbestos can create dust that anyone in the area could potentially inhale.
Airborne asbestos fibers are what is dangerous to human health. Tiny, needle-like fibers of asbestos can float as dust and can easily be inhaled or ingested. Once inside the body, fibers do not pass easily through the body; instead, they lodge in tissues. For reasons not well understood, these fibers cause some people to develop serious illnesses decades later.
Litigation over Asbestos
Johns Manville faced asbestos-related lawsuits earlier than many other companies. This trend can be explained by the early and extensive use of this dangerous mineral.
Beginning in the 1920s, Johns Manville began to receive complaints from workers getting sick with lung conditions. The first complaint was filed in 1929 by eleven employees who claimed they were not provided adequate safety gear or training. They eventually settled for $30,000.
Another important case against Johns Manville was brought by a former boilermaker. James Cavett testified that most of the insulation he worked with came from Johns Manville. Cavett developed asbestosis after his forty-year career, and he eventually died from asbestos lung cancer.
His widow carried on his case and was eventually awarded over $2 million. By the early 1980s, Johns Manville had faced thousands of lawsuits, costing the company millions.[2]
Bankruptcy and Asbestos Trust Fund
In 1982, Johns Manville became the largest US company to file for bankruptcy.[3] At the time, it was the largest producer of asbestos materials in the United States. The company emerged reorganized in 1988.
That same year, Johns Manville formed the country's first asbestos trust, the Manville Personal Injury Settlement Trust. The trust was established with approximately $2.5 billion.[3]
Johns Manville became a model for starting bankruptcy and reorganization with the foundation of a trust. A direct result of the Johns Manville bankruptcy was a new law passed by Congress that required companies with large asbestos claims to provide a trust fund as a component of bankruptcy protection.
Johns Manville was a leader in several ways, including the heavy use of asbestos in products; also, Johns Manville also paved the way for how asbestos liabilities would be handled by responsible companies. Because of its approach to bankruptcy, other companies have followed suit.
The result is numerous asbestos trusts set up to compensate victims. If you believe you became ill because of Johns Manville products, the trust is still active. You can speak with a qualified asbestos attorney to help make a successful claim for compensation.
Get Your FREE Mesothelioma Packet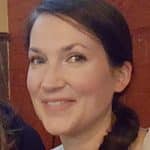 Mary Ellen Ellis has been the head writer and editor for Mesothelioma.net since 2016. With hundreds of mesothelioma and asbestos articles to her credit, she is one of the most experienced writers on these topics. Her degrees and background in science and education help her explain complicated medical topics for a wider audience. Mary Ellen takes pride in providing her readers with the critical information they need following a diagnosis of an asbestos-related illness.
Get Your FREE Mesothelioma Packet
Page Edited by Patient Advocate Dave Foster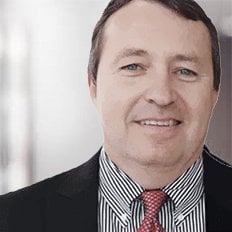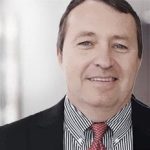 Dave has been a mesothelioma Patient Advocate for over 10 years. He consistently attends all major national and international mesothelioma meetings. In doing so, he is able to stay on top of the latest treatments, clinical trials, and research results. He also personally meets with mesothelioma patients and their families and connects them with the best medical specialists and legal representatives available.