Johns Manville and Asbestos
This page has been fact checked by an experienced mesothelioma Patient Advocate. Sources of information are listed at the bottom of the article.
We make every attempt to keep our information accurate and up-to-date.
Please Contact Us with any questions or comments.
Johns Manville led the way as one of the earliest companies to use asbestos in roofing, insulation, and other building products. After facing thousands of lawsuits, Johns Manville filed for bankruptcy in 1982. It became the first American company to create an asbestos trust for mesothelioma victims.
Johns Manville History and Asbestos
Johns Manville's history began in 1858 when Henry Ward Johns used fabric and tar to create the first modern roofing shingles. He patented the design along with several insulation products. With these innovative construction products, he founded H.W. Johns Manufacturing.
In 1901, New York-based H.W. Johns Manufacturing merged with Manville Covering Company to become the H.W. Johns-Manville Company.
In 1926, the company was renamed the Johns Manville Corporation.[1] Asbestos use became more common around this time, and Johns Manville used it extensively in many of its products.
During World War II, the company was contracted to make asbestos insulation for nearly every ship in the United States Navy.[1] This is one of the key reasons that Navy veterans have such high rates of mesothelioma.
The company expanded after the war to produce more than asbestos insulation. Johns Manville became a leading producer of fiberglass insulation. The company also produced asbestos cement pipes and PVC pipes, as well as many other construction materials using asbestos.[1]
In 1949, mineworkers in Quebec went on strike. The company was part owner of these mines, and workers were striking because of low pay and poor safety conditions. One major concern of the miners was asbestos dust.
In 1958, Johns Manville got into fiberglass insulation after buying Glass Fibers, Inc., but it continued using asbestos.
As early as 1929, the company began facing lawsuits and claims from mine and factory workers who developed lung cancer, mesothelioma, and other lung diseases.
Johns Manville became the first company to file for bankruptcy over asbestos lawsuits in 1982. It was also the largest company to ever file for bankruptcy protection. The company reorganized and created the Manville Trust to compensate asbestos claimants.
Today, Johns Manville is a subsidiary of Berkshire Hathaway. Workers make insulation, roofing, glass fiber, and non-woven materials at 43 manufacturing facilities. They are used in the construction, automotive, aerospace, waterproofing, filtration, and energy industries.
How Did Johns Manville Use Asbestos?
For decades, Johns Manville used asbestos in its construction products and was even involved in asbestos mining. Asbestos was used extensively in the construction industry before its hazards to human health were fully realized. Asbestos was commonly used in construction because it is an excellent insulator.
One of Johns Manville's biggest product lines was insulation for homes, industrial applications, and commercial buildings.
Asbestos was also popular in construction materials because it was readily available and inexpensive. It also protects against fire, is lightweight and flexible, and resists heat and electricity.
Johns Manville Asbestos Products
In addition to insulation, Johns Manville used asbestos in a wide variety of construction materials, including:
Wallboard
Cement board
Insulating cement
Roofing materials
Floor tiles
Adhesives
Caulking putty
Pipe covering
Weatherproofing materials
Fireproof sheets
Felt and other cloths
Electrical products
Packing seals
Asbestos paper
Asbestos rope
Lagging
Raw asbestos fibers
Some of the Johns Manville brand names of products made with asbestos include:
Asbestoguard Adhesives
Glasal Flexboard
Permastone
Terraflex
Insulkote
Thermobestos
Flexstone
Salem
Stonehenge
Fibrocel
Colorbestos
Workers at Risk of Asbestos Exposure from Johns Manville Products
Johns Manville was responsible for asbestos exposure in thousands of workers and others. These include its own workers, workers in other industries, family members of workers, and residents near Johns Manville factories.
Johns Manville Employees
Asbestos exposure caused by Johns Manville began in the mines. Miners and other workers faced exposure to asbestos fibers in the dust produced during mining. During the 1949 strike, miners complained that they were exposed to airborne fibers.
Johns Manville factory workers who handled asbestos and made construction materials were also likely exposed to asbestos fibers.
Workers in Other Industries
In addition to Johns Manville employees, workers in industries that used their products also experienced asbestos exposure. These include:
Construction workers
Insulation workers
Drywall installers
Carpenters
Electricians
Plumbers
Painters
Pipefitters
Maintenance workers
Demolition workers
U.S. Navy veterans have some of the highest rates of mesothelioma of any population. This is a result of heavy asbestos use on Navy ships. Johns Manville was a major supplier of asbestos products to the Navy.
Secondhand Exposure to Johns Manville Asbestos
Family members of workers who handled Johns Manville products were also at risk of secondhand exposure. Workers often brought asbestos fibers home on their clothing, exposing members of the household.
There are unfortunately many cases of secondhand asbestos exposure leading to mesothelioma in wives or children of workers.
Asbestos Exposure in Residents
Another often overlooked group of people at risk of exposure was anyone who lived near Johns Manville factories. One area in which residents faced exposure was Manville, New Jersey, a town named after its John Manville asbestos factory.
While the factory provided jobs for many, it also contaminated the area with asbestos. Residents reported seeing asbestos 'snow' coming down from the factory and settling on the ground.[2]
The Manville factory is no longer there, but some asbestos factories stayed in place for decades, putting residents at risk of ongoing exposure. In Denison, Texas, a Johns Manville factory sat shuttered for 30 years before remediation finally began in 2022.[3]
Johns Manville Hid Dangers of Asbestos
Johns Manville knew about the dangers of asbestos to human health for decades before it stopped using it. Not only did it not stop using asbestos, but Johns Manville actively hid evidence of the harm asbestos could cause.
Evidence came to light beginning in the 1970s that Johns Manville executives suppressed information about the dangers of asbestos. This included changing research results or stopping researchers from publishing information about asbestos and health.
In 1976, Dr. Kenneth Smith testified that he warned Johns Manville executives about the dangers of asbestos insulation in 1952. Smith was the medical director for the company.[4]
Asbestos Lawsuits Against Johns Manville
Johns Manville faced asbestos-related lawsuits earlier than many other companies. This trend can be explained by the early and extensive use of this dangerous mineral.
Beginning in the 1920s, Johns Manville began to receive complaints from workers getting sick with lung conditions. The first complaint was filed in 1929 by eleven employees who claimed they were not provided adequate safety gear or training. They eventually settled for $30,000. These are some other important cases:
A landmark case was filed in 1973. Clarence Borel worked with industrial insulation beginning in 1936. He developed asbestosis and by 1969 was too sick to work. He sued several asbestos insulation manufacturers, including Johns Manville. A jury found all the defendants liable and awarded Borel nearly $80,000. This was one of the first successful cases for an asbestos plaintiff.[5]
Another important case against Johns Manville was brought by a former boilermaker. James Cavett testified that most of the insulation he worked with came from Johns Manville. Cavett developed asbestosis after his forty-year career, and he eventually died from asbestos lung cancer. His widow carried on his case and was eventually awarded over $2 million.
In the 2000s, eleven Manville, New Jersey residents sued companies that supplied Johns Manville with asbestos. The group of plaintiffs included factory workers, family members, and residents. The lawsuit was a wrongful death claim, and the families of the deceased were awarded $90.5 million.[6]
Bankruptcy and Asbestos Trust Fund
By the early 1980s, Johns Manville had faced thousands of lawsuits, costing the company millions.[7]
In 1982, Johns Manville became the largest US company to file for bankruptcy.[8] At the time, it was the largest producer of asbestos materials in the United States. The company emerged reorganized in 1988.
That same year, Johns Manville formed the country's first asbestos trust, the Manville Personal Injury Settlement Trust. The trust was established with approximately $2.5 billion.[8]
The Manville Personal Injury Settlement Trust currently pays 5.1% for successful claims. The trustees increased the rate in 2021 from the previous 4.3%.[9]
Johns Manville became a model for starting bankruptcy and reorganization with the foundation of a trust. A direct result of the Johns Manville bankruptcy was a new law passed by Congress that required companies with large asbestos claims to provide a trust fund as a component of bankruptcy protection.
What to Do if You Were Exposed to Johns Manville Asbestos Products
If you believe you became ill because of Johns Manville products, you can file a claim with the active trust. Contact a qualified asbestos attorney to help make a successful claim for compensation.
A mesothelioma lawyer can also review your case for free and determine if any other companies can be held liable for your exposure and illness.
Get Your FREE Mesothelioma Packet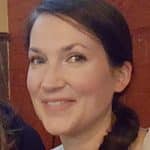 Mary Ellen Ellis has been the head writer for Mesothelioma.net since 2016. With hundreds of mesothelioma and asbestos articles to her credit, she is one of the most experienced writers on these topics. Her degrees and background in science and education help her explain complicated medical topics for a wider audience. Mary Ellen takes pride in providing her readers with the critical information they need following a diagnosis of an asbestos-related illness.
Get Your FREE Mesothelioma Packet
Page Edited by Patient Advocate Dave Foster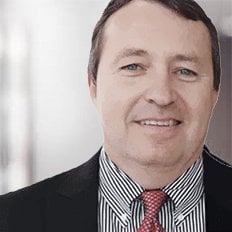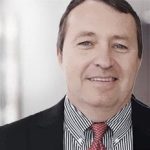 Dave has been a mesothelioma Patient Advocate for over 10 years. He consistently attends all major national and international mesothelioma meetings. In doing so, he is able to stay on top of the latest treatments, clinical trials, and research results. He also personally meets with mesothelioma patients and their families and connects them with the best medical specialists and legal representatives available.