Georgia Mesothelioma Lawyer
This article has been fact checked by an experienced mesothelioma attorney. Sources of information are listed at the bottom of the article.
We make every attempt to keep our information accurate and up-to-date.
Please Contact Us with any questions or comments.
Georgia has seen fewer mesothelioma deaths than other states, but mining and other industries caused some cases of asbestos exposure and illness. Victims in the state turn to Georgia mesothelioma lawyers for help getting compensation and justice.
Get Financial Help Now
Get Help from the Top Mesothelioma Law Firms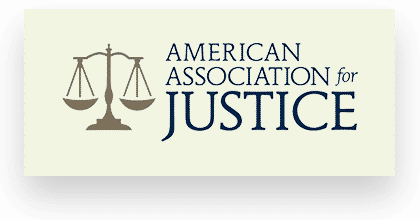 Free Consultation
Brochures from Top Law Firms
Testimonials
The Toll of Asbestos in Georgia
According to statistics, 4,172 people died of illnesses related to asbestos exposure in the state of Georgia between 1999 and 2017. Of those, 777 were caused by mesothelioma. Another 302 deaths came from asbestosis.
The remaining deaths, numbering over 3,000, have been attributed to lung cancer. Asbestos does not always cause lung cancer, but it may be a contributing factor.[1]
Most people who were exposed to asbestos and became sick were victims of workplace exposure. Employers or manufacturers did not adequately protect these people, and many of them relied on a Georgia mesothelioma lawyer to help them file a lawsuit against those responsible.
Asbestos Mines in Georgia
The southern end of the Appalachian Mountains stretches into northern Georgia. Natural deposits are found in this area. According to the U.S. Geological Survey, there are fifty-two natural asbestos deposits in Georgia, more than any other eastern state. It is also where several asbestos mines, including the country's first mine, operated in the past.
Asbestos mining really took off in the late 1800s and early 1900s as its industrial importance was recognized. Georgia was the first state to begin the industrial mining of asbestos in the Sall Mountains.
The mineral is abundant, which makes it inexpensive, and it has many desirable properties for construction, shipbuilding, and other industries: heat and fire resistance, electrical resistance, and lightweight strength.
The mines in northern Georgia were an important part of the state's economy, but they also took a toll on the health of workers and residents living near the asbestos mines.
The particles of asbestos fibers easily become airborne, and when inhaled, can cause serious illnesses. The oldest asbestos mine operated for nearly a century, causing a lot of damage to workers and residents.
Georgia-Pacific
Georgia workers have also faced exposure to asbestos from industrial workplaces that used the mineral in various applications. One of the biggest companies to use asbestos in Georgia is the paper and construction materials company Georgia-Pacific.
Headquartered in Atlanta, the company is known to have exposed workers to asbestos over the years. One way in which this occurred was through the processing of a gypsum joint compound that contained asbestos. The company discontinued after about twelve years, but a lot of damage had already been done to workers.[2]
Thousands of lawsuits came in decades after the company had discontinued the joint compound. This gap occurred because illnesses like mesothelioma have a long latency period, and some workers didn't know they were sick until decades later.
Some of the plaintiffs have won millions from Georgia-Pacific and this has led to one of the company affiliates filing for bankruptcy.[2]
Keebler Company
Another infamous case of an employer potentially exposing workers to asbestos in Georgia occurred at a Keebler Company bakery in Atlanta.
The National Institute for Occupational Safety and Health (NIOSH) investigated the location in 1987 after hearing reports of an unusual number of employees developing cancer.[3]
Asbestos was found in the baking ovens, but the investigators also found that the company had taken appropriate steps to remove it and to prevent it from causing exposure. Whether workers were unnecessarily exposed is uncertain, but there were many complaints of unusual cases of lung cancer among them.[3]
Other Sites Known to Have Asbestos
In addition to the well-known incidences of asbestos exposure and resulting illnesses, workers and residents in Georgia have been exposed in countless other settings.
Military bases, federal buildings, schools, and several workplaces are known to have asbestos and to have put people at risk of exposure:
Georgia Power Company, Atlanta, Harlem, and Macon
Mead Paper Company
Great Northern Paper Company, Cedar Springs
Hercules Powder Plant, Brunswick
Johns Manville, Savannah, Winder
Continental Can Company, Augusta
Dobbins Air Force Base
DuPont Equipment and Installation, Atlanta
Fort Benning Power House, Fort Benning
Hunter Air Force Base, Savannah
National Biscuit Company, Hapeville
Asbestos Laws in Georgia
The laws in Georgia regarding the handling of asbestos are administered by the Georgia Department of Natural Resources. The state also follows federal rules regarding air quality and emission standards.
According to state laws, asbestos workers must be trained and licensed. The government must be notified of any abatement project within seven days of its beginning.
The department also sets strict rules for how asbestos is disposed of, including wetting it first and transporting it in a specific way to a facility that is licensed to handle the asbestos waste.
Statute of Limitations
The statute of limitations on asbestos and mesothelioma lawsuits in Georgia is two years. This means a plaintiff must file a lawsuit against the negligent party within two years of diagnosis or two years of when that diagnosis should reasonably have been made.
For many people, a diagnosis comes decades after asbestos exposure. It's crucial to understand that the statute of limitations begins at the time of diagnosis, not exposure. For loved ones of someone deceased because of asbestos exposure, the statute of limitations on a wrongful death lawsuit is two years from the time of death.
Finding and Working with a Georgia Mesothelioma Lawyer
If you live and work in the state of Georgia, or you did when asbestos exposure occurred, you have a limited amount of time to file a lawsuit. Find and work with a Georgia mesothelioma lawyer. An experienced professional with knowledge of the law will be able to help you and give you the best chance of a successful outcome.
As you look for a mesothelioma lawyer in Georgia, make sure you find an experienced professional who worked previously with asbestos victims or their families. Keep in mind that laws can be confusing. You need an expert who successfully filed such suits in the past and has been successful at getting good results for clients.
Get Your FREE Mesothelioma Packet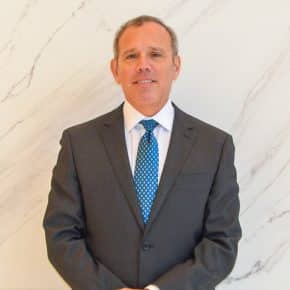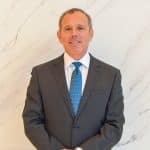 Rod De Llano was born and raised in Laredo, Texas. He graduated from Princeton University with a B.A. in Economics, and earned a law degree from the University of Texas. After working for an international law firm for several years, Rod formed a law firm dedicated to representing persons injured by exposure to asbestos products. For over 20 years, Rod has fought for persons diagnosed with asbestos-related diseases such as mesothelioma, lung cancer, and asbestosis. His clients have recovered over $1 billion over the years.