Fertility in Women with Mesothelioma
This page has been fact-checked by a Doctor of nursing practice specializing in Oncology and has experience working with mesothelioma patients.
Sources of information are listed at the bottom of the article. We make every attempt to keep our information accurate and up-to-date.
Please Contact Us with any questions or comments.
Fertility in women with mesothelioma is a genuine concern. Although rare, women in childbearing years may develop this cancer. Treatments and the cancer itself can cause infertility, but a patient may take steps to preserve the ability to have a child.[1]
Infertility in Women
Infertility means not being able to conceive a child. Both men and women can be infertile temporarily or permanently. Fertility may be limited, making conception challenging but not impossible, or a person may become completely infertile, making pregnancy impossible.
A woman may become infertile in several ways:[2]
Her ovaries do not produce mature, viable eggs.
Her eggs cannot be fertilized because of some damage to the reproductive organs.
Her eggs may become fertilized but will not implant inside the uterus.
About Mesothelioma in Women
Mesothelioma is a rare cancer most often caused by asbestos exposure. It is much more common in men who worked with or near asbestos decades before their diagnosis.
Can Women Get Mesothelioma?
Yes, women can get mesothelioma, but it is much less common. The incidence of mesothelioma in men and women between 2013 and 2017 was 1.6 and 0.4 per 100,000. This means that approximately 25% of mesothelioma diagnoses are in women.[3]
What Types of Mesothelioma Do Women Get?
Women can get any type of mesothelioma, but women are more likely than men to get the peritoneal type.
According to studies in the U.S., approximately 7% of men with mesothelioma have the peritoneal type compared to 18% of women. Among new diagnoses of mesothelioma, the pleural type is much more common in men but men and women are equally likely to have the peritoneal type.[4]
This is important for fertility because peritoneal mesothelioma develops in the abdominal cavity. The close proximity to reproductive organs means that this type of mesothelioma may impact fertility more than other types.
What Causes Mesothelioma in Women?
Asbestos is the leading cause of mesothelioma in men and women, but there are some differences. Women are more likely to experience secondhand exposure and less likely to have encountered asbestos in the workplace.
Environmental exposure is also possible but less common. More recently, a new source of asbestos exposure in women has come to light. Talcum powder products sometimes contain asbestos. Women who used these products for years are at risk for developing mesothelioma as well as ovarian cancer.
How Cancer Can Cause Infertility
Cancer treatment, rather than cancer itself, is most likely to threaten a woman's fertility; however, some cancers impact fertility directly, regardless of treatments.
For example, cancers of the reproductive organs may affect fertility, as may metastatic tumors in these organs that originated as mesothelioma.[1]
Chemotherapy and Fertility
Chemotherapy is the most common cancer treatment. It is very effective at shrinking tumors, so most mesothelioma patients will experience this treatment. Chemotherapy drugs kill fast-growing cells, including cancer cells, but these drugs also affect healthy cells.
Certain chemotherapy drugs are more likely to destroy a woman's ova:[1]
Busulfan
Carboplatin
Carmustine
Chlorambucil
Cisplatin
Cyclophosphamide
Dacarbazine
Doxorubicin
Ifosfamide
Lomustine
Mechlorethamine
Melphalan
Procarbazine
Temozolomide
A woman is born with a set number of ova (also known as "eggs"). Once destroyed, those ova cannot be recreated. These chemotherapy drugs will not make all women infertile, but the risks are high.
Thankfully, other chemotherapy drugs carry a lower risk. Chemotherapy-caused infertility is more likely in women over thirty-five who receive treatment.[1] For younger women who emerge from treatment with their fertility intact, their fertility may not last as long as it would normally.
Surgery and Fertility
Surgical treatment for mesothelioma, when performed near reproductive organs, also poses a risk to fertility. Certain cancers, such as uterine or ovarian cancer, may require the removal of these organs, resulting in infertility.
Any abdominal surgery has the potential to damage reproductive organs. This could include surgery to remove abdominal tumors in women with peritoneal mesothelioma.[1]
Radiation and Fertility
Radiation may also cause fertility concerns. This treatment aims a beam of high-energy radiation at tumors to kill cancer cells. While carefully targeted, this radiation can still damage other organs.
When targeted tumors are in the abdomen, reproductive organs may be affected. Radiation for peritoneal tumors may also damage organs, resulting in fertility limitations.
Radiation on metastatic brain tumors can also affect fertility if it damages the pituitary gland since it is responsible for releasing hormones involved in conception.[1]
Immunotherapy and Fertility
Immunotherapy is becoming increasingly important as a treatment for mesothelioma. As it is new, research into how it affects fertility is limited. There is currently no evidence that it will impact a woman's ability to conceive.
Peritoneal Mesothelioma
Peritoneal mesothelioma is the type of mesothelioma most likely to affect fertility in women. This is because peritoneal mesothelioma affects the lining of the abdominal organs. Since this cancer occurs in the same part of the body as reproductive organs, fertility is a significant concern.
However, one group of researchers found it possible to preserve fertility in women undergoing surgery and heated intraperitoneal chemotherapy (HIPEC).
In this study, surgeons removed as many of the tumors as possible. Then HIPEC was used to inject heated chemotherapy drugs directly into the abdominal cavity. Of the women participating in the study, 100% conceived and gave birth within two years of treatment.[5]
Speak up about Fertility, Before Treatment
According to research, women are less likely than men to know the infertility risks of cancer treatment; therefore, it is essential for women to ask for information concerning how cancer and its treatments may affect fertility. They should also ask what can they can do to preserve fertility before proceeding with treatments.[6]
Young women are not often diagnosed with mesothelioma. However, they do exist, and they may want to have children if they can beat their cancer. If this sounds like you, ask for help. Please don't wait for information that may not come until it's too late.
Preserving Fertility
There are a few ways women can preserve fertility before cancer treatment.[7] Women must discuss these options with their medical teams before beginning treatments.
Some of the ways a woman can preserve her fertility include:
Cryopreservation is the freezing of healthy eggs or embryos for future use.
Researchers are also working on the viability of freezing and preserving ovarian tissue.
Ovarian transposition is the movement of ovaries away from targeted radiation therapy.
Ovarian suppression involves using hormones to trigger early and temporary menopause to protect the ovaries from damage during cancer treatment.
Women who lose fertility can consider using donor eggs and surrogacy to have a child.
This comes with many ethical and emotional considerations that you need to discuss with a specialty oncology fertility specialist. If this is important to you, speak with your medical care team.
Get Your FREE Mesothelioma Packet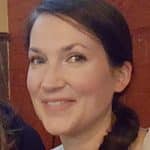 Mary Ellen Ellis has been the head writer for Mesothelioma.net since 2016. With hundreds of mesothelioma and asbestos articles to her credit, she is one of the most experienced writers on these topics. Her degrees and background in science and education help her explain complicated medical topics for a wider audience. Mary Ellen takes pride in providing her readers with the critical information they need following a diagnosis of an asbestos-related illness.
Get Your FREE Mesothelioma Packet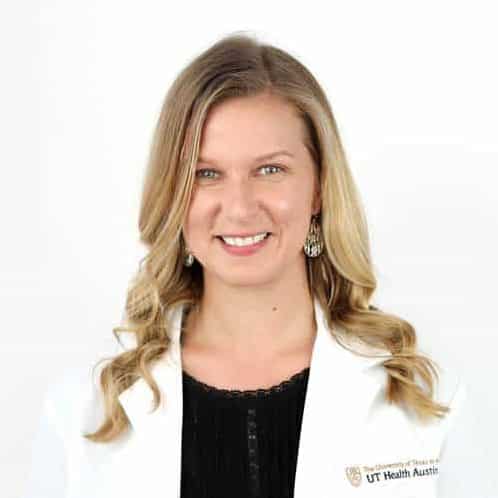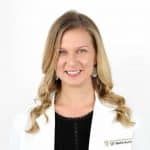 Anne Courtney has a Doctor of Nursing Practice degree and is an Advanced Oncology Certified Nurse Practitioner. She has years of oncology experience working with patients with malignant mesothelioma, as well as other types of cancer. Dr. Courtney currently works at University of Texas LIVESTRONG Cancer Institutes.